Having only been in Dakar for about a week now, I've noticed one thing – restaurants all basically have the same menu, save for one or two exceptions that might specialize in something specific. Everything is fresh, not just the seafood which is usually caught same day, but also meat, chicken and even the vegetables. You can almost always get a freshly squeezed juice of your choice, and the bread is always warm, soft, and baked same day.
Having said all that, it was such a treat to stumble onto La Calebasse Restaurant on Route de la Corniche in Dakar, on one of those lazy Sundays where everything seemed perfect – the weather (a kiss-me-softly sun gaze); the owner and staff of the restaurant who pardoned me and let me speak broken French to order; and the company I was with (making new friends in foreign lands can be a bit tricky, but it's golden when you click instantly).
We got there just as the restaurant was opening for the day so we had the opportunity to have the place to ourselves for awhile, feasting our eyes on the African décor scattered everywhere. La Calebasse is one of those restaurants that is like a triple threat – a museum, a restaurant, and a live band spot to listen to live music late at night. You're bound to have a slightly different experience whenever you come, making it one of those places you just must keep in rotation for nights-out in the town.
I was encouraged to try the thoif fish dish, Senegal's iconic fish (white grouper) that is threatened due to overfishing (and I may have just sadly contributed to this environmental crisis unknowingly). On menus, you'll often find it as thieboudienne which is basically translated to fish and rice. You can get it with fries, sautéed vegetables and aloko (plantain). Rice in Senegalese dishes is often broken rice, which is grains of jasmin rice that are broken in the milling process (the name of the jasmin rice refers to the color of the rice, which is as white as jasmine flower, not its flavor) – at first glance, you will be forgiven for thinking it looks like some sort of couscous. The fish is seasoned expertly and then grilled, and because the fish is always fresh, it takes some time to make it to your table – about thirty minutes, but the wait is worth it. You get a whole grilled fish, large enough to share or if it's going to be your main dish for the day, it should leave you feeling well and truly stuffed.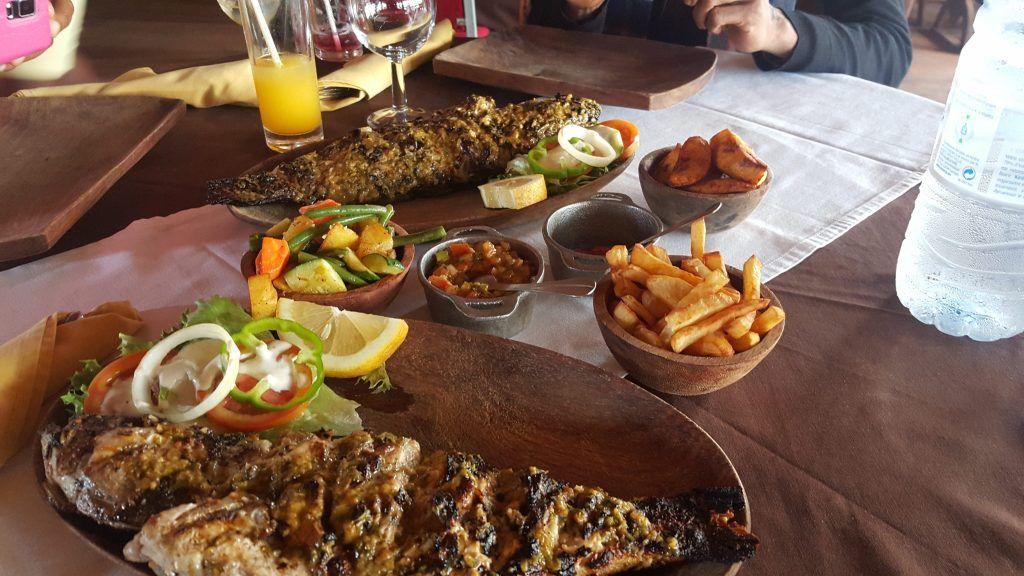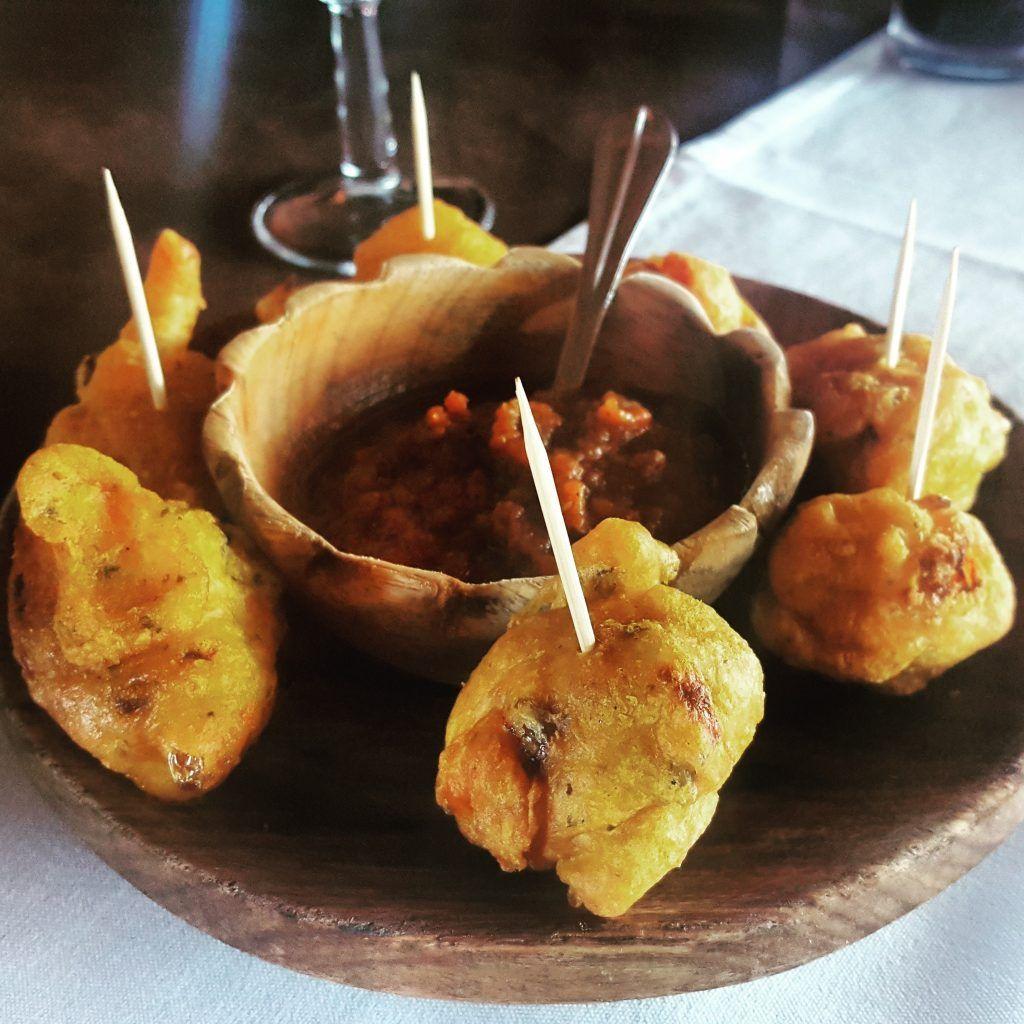 You can use that wait-time to wander the museum downstairs. The owner of the restaurant is a French man married to a Senegalese woman and most of the crafts in the museum are from his personal travels around Africa. It's not a museum in the traditional sense where things are labeled and there's a sense of order about the arrangements – no, instead, you get the feeling you are peeking into someone's private collection knowing that most, if not all the items, are not for sale. You can get lost from room to room where every imaginable corner has some artifact that is steeped in history.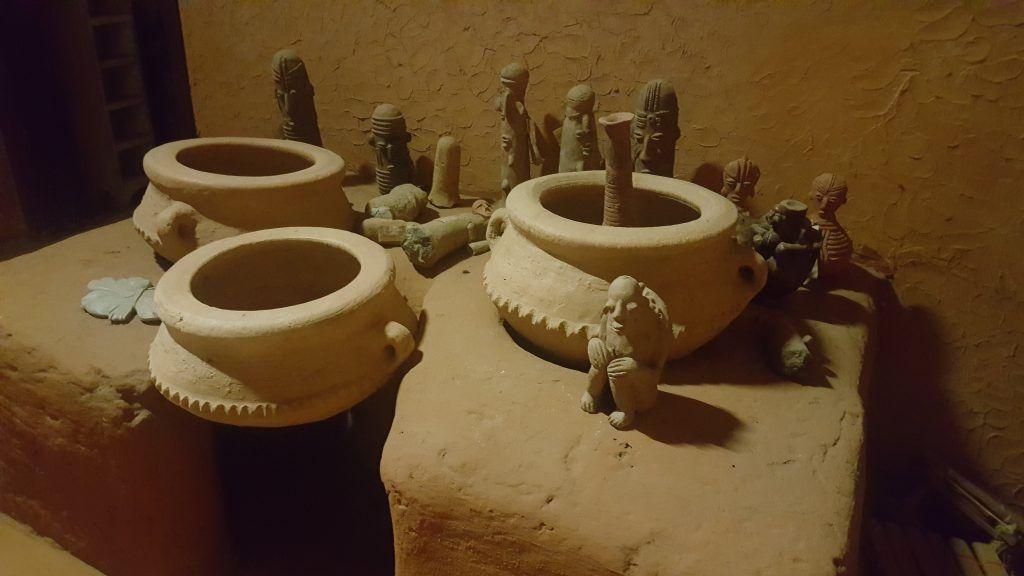 I need to make it back to the restaurant at night, where a local band can often be found playing upstairs in the restaurant. If you sit by the windows, you can see the Atlantic Ocean over the roof tops. Fish, live music, and ocean views can't be beat anywhere and this restaurant has plenty with the added benefit of a private collection of African art!