We can't believe it took us this long to go to Truffles.
We also can't believe that Ikeja residents have been hiding this gem to themselves, hoping that no one finds out and it can be their little secret. Well, sorry to burst your cosy little bubble, but we have to let the world know about Truffles and tell them exactly what to order when they go.
Before we go right into the food (we know, we know, you're only here for the food), we want to tell you our thoughts about the actual restaurant. First of all, it's actually a restaurant. Not a house or boys quarters converted into a restaurant but an actual building with a minimal chic design, clearly created for the purpose of being a Restaurant. Thumbs up for that. The interior has an instant 'date night' vibe with dark furniture and dim lights. It feels very grown and sexy and would definitely be a great place to take a girl out on a date (it also won't hurt your pocket either). We went during the day, but apparently they have a live music night and they usually get a big crowd at weekend.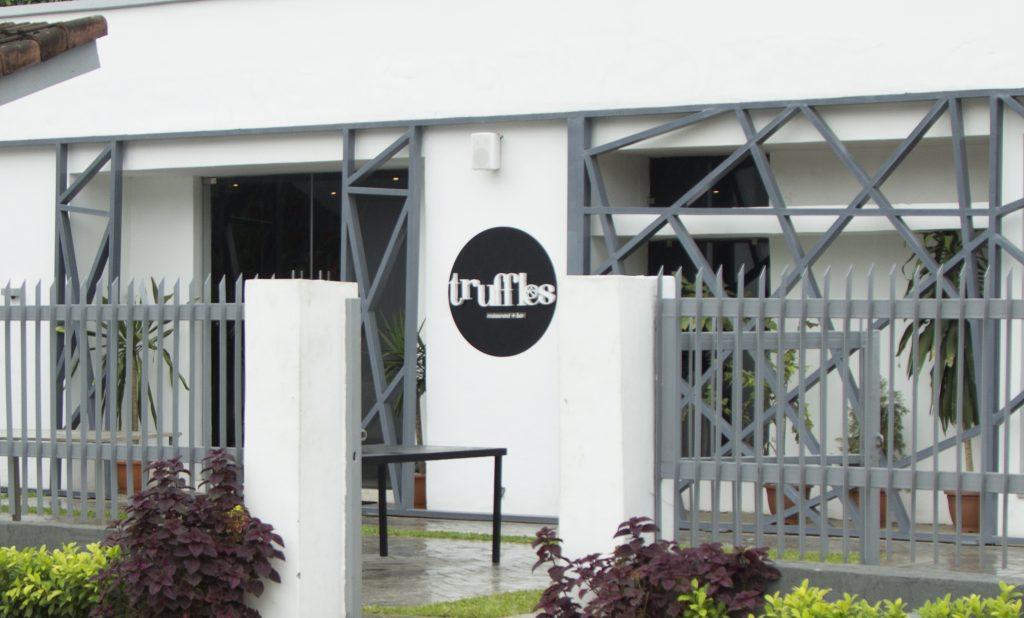 Now to the important part, the food. This is what caught our stomach eyes on the menu.
The Truffle Platter 
We love a good platter with a little bit of everything. This platter hit the spot with it's perfectly fried calamari, chicken wings, spring rolls and other yummy items. It comes with a sour cream and sweet chilli sauce, depending on what you fancy. If you're like us and you fancy a bit of everything, then you're in luck.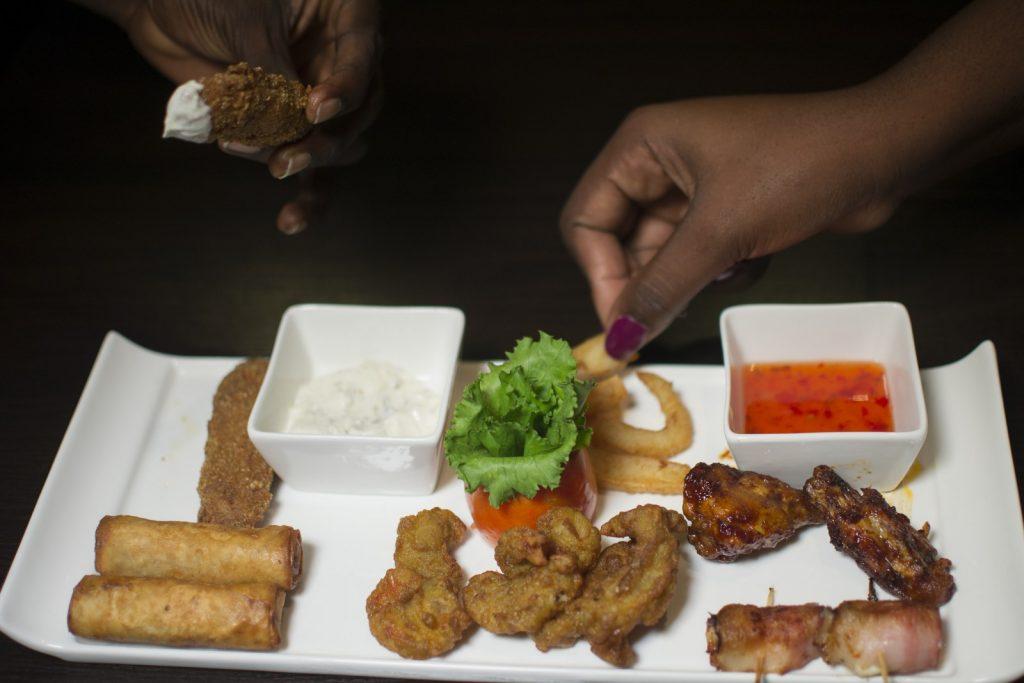 2) The burger trio appetizer
In what world are three burgers an appetizer? They say they are mini-burgers but in no way do these burgers look mini in our eyes. So, essentially, you are supposed to order this and then order a main meal? It's completely insane but gratifying at the same time. And then, you find out it's N3,100 for the whole thing and you want to cry because your foodie dreams have just come true. Ikeja people, we are watching you.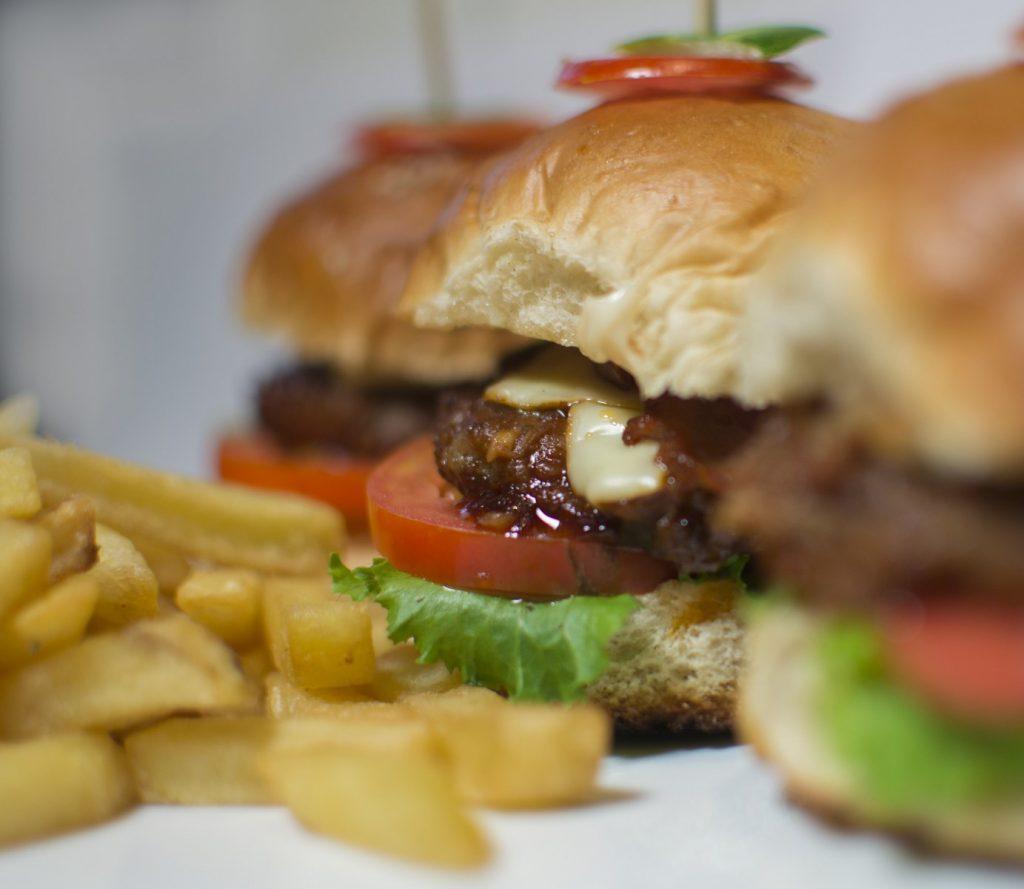 3) Goat meat pepper soup
You can't really go wrong with goat meat pepper soup on a rainy day. But, you can go really wrong with the bread rolls. Not Truffles. No. Truffles serves warm bread rolls that melt in your mouth and make you realize you'll never be skinny because bread is life.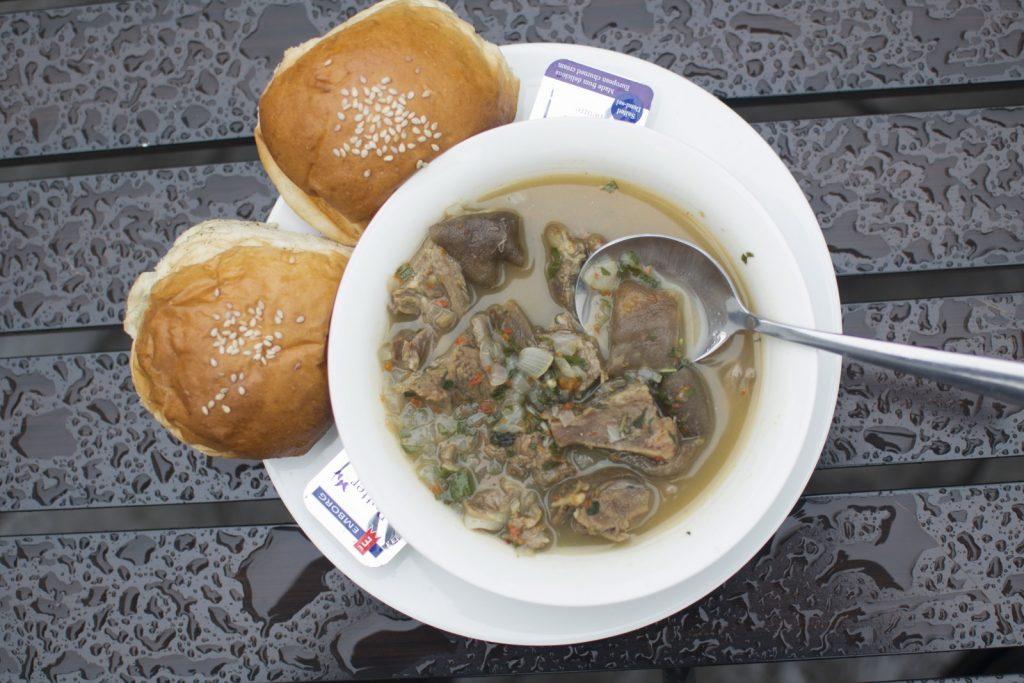 4) Seafood pasta 
We're not sure how to describe this pasta, other than it might be the tastiest sea food pasta we've had in Lagos. And as you can see, they are super generous with their prawns which is a rarity in Lagos. Lagos restaurants, we know the dollar has gone up and all but c'mon – stop being stingy with your seafood!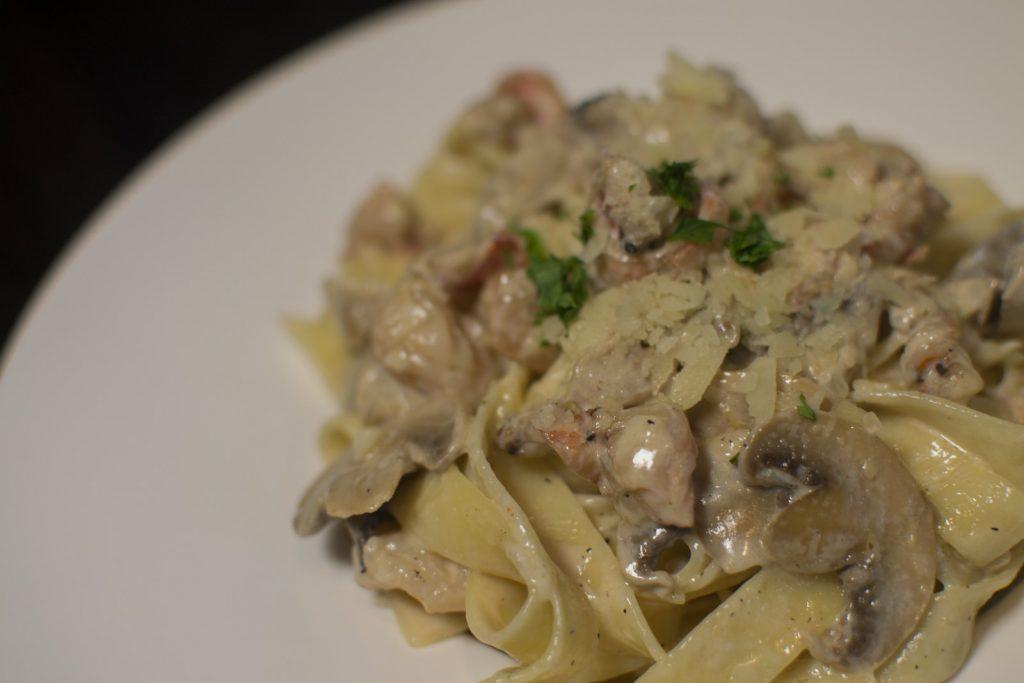 5: Croaker Fish
The presentation had us with this one. We love how they put the fish (which was grilled to perfection) on a bed of vegetables. Vegetables are a seemingly easy thing to cook but most restaurants fail to season properly or sometimes over cook. These vegetables won the show and we will definitely be ordering this baby again.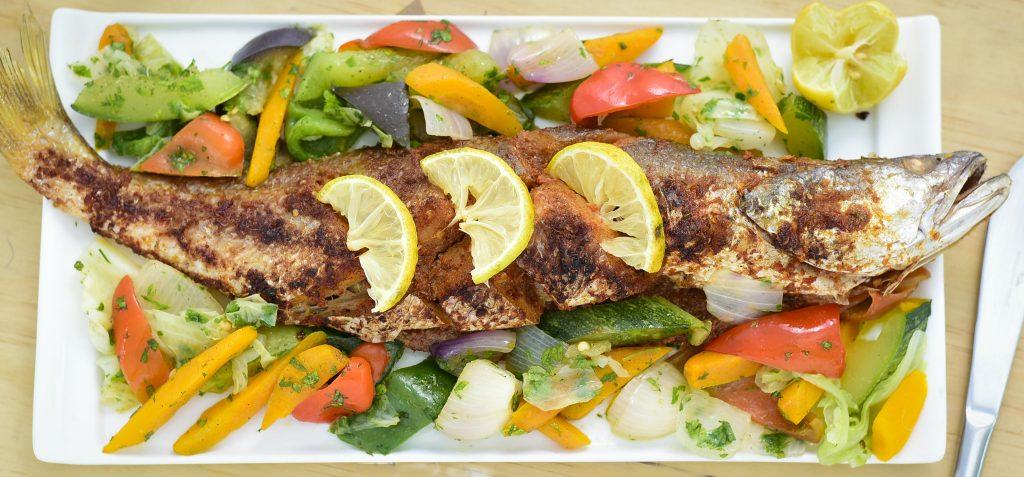 6: The Truffle Trio
You'll have to taste this to understand it. The pictures kind of look like blackened frozen puff puff served with icecream but it is actually a truffle xx and it was divine. If you like sweet and savory dessert, this ones for you.
Restaurant Rating:
Ambience: 4/5
Taste: 4/5
Price: 5/5
Service: 4/5
Presentation: 3/5
Total: 80%
Truffles Restaurant is located at 45A Sobo Arobiodu Street, Ikeja, Lagos. For bookings/reservations; call 0706 155 5333.