2016 may just be the year Nollywood found it's place. Young Nigerian film makers have stepped up to the plate and served truly great movies, that you really can't fault. The narrative has shifted from mainly 'juju' themes and wicked step mothers to a more modern representation of what it means to be a Nigerian. Now we have movies with themes of friendship, relationships – movies that show strong career juggling work life and home life and many other themes that we are totally here for. Here are 5 upcoming films we'll definitely be buying cinema tickets to go see.
ISOKEN
The movie was written, directed and produced by Jade Osiberu. You may have heard of her as the brainchild behind Ndani TV's original series: Gidi Up, Skinny Girl in Transit and Rumor Has It. Yeah, no big deal. The movie (which is Jade's first feature film) tells a story of self discovery that explores cultural expectations, racial stereotypes and the bonds that unite families. The trailer isn't out yet but with a start studded cast with the likes of Dakore Akande, Funke Akindele, Joseph Benjamin and Damilola Attoh – we are sure it is going to be worth our while.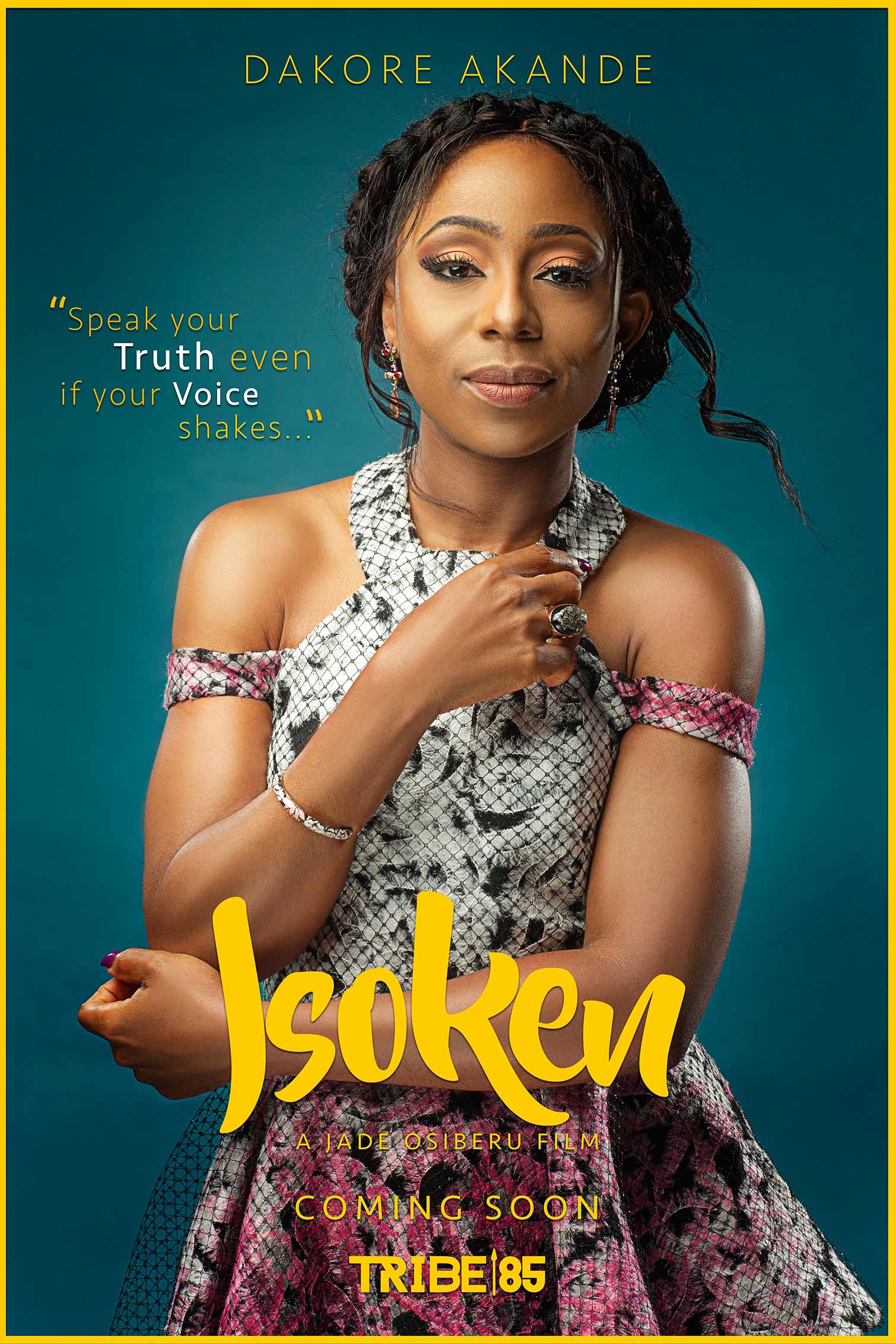 2) The Wedding Party by Kemi Adetiba
It's really hard to go wrong with a romantic comedy centred around a wedding. Now, throw in a big Nigerian wedding and you have a blockbuster. The film is co-written and directed by Kemi Adetiba and in tells the story of an insecure virgin bride, a reformed playboy groom, two overbearing mothers, a high-strung wedding planner, wedding crashers, bridesmaids drama and everything else in between. We love Adesua Etomi who plays the bride and can't wait to see Banky W's (the groom) acting chops. If the trailer is anything to go by, this movie is already a hit.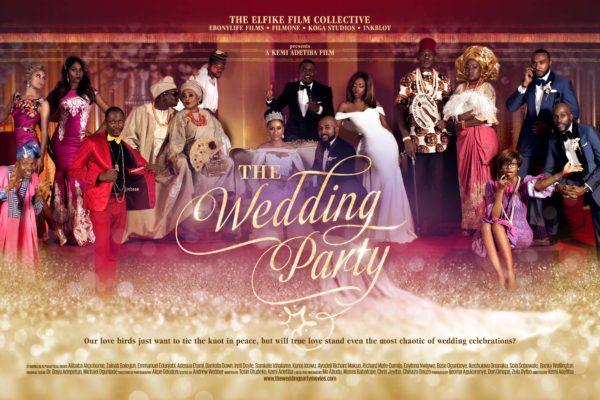 3) 76
The film 76′ is set six years after the civil war. It tells the story of a young officer from the Middle Belt who falls in love with a young student form the South- Eastern region. After the unsuccessful military coup and assassination of General Murtala Mohammed, the soldier is accused of being involved. It took 7 months for the film to get approval by the Nigerian Military. The film is set in the 70s with a rustic and vintage film from the set to the costumes. It has been in production for about five years so we know this is going to be worth our while.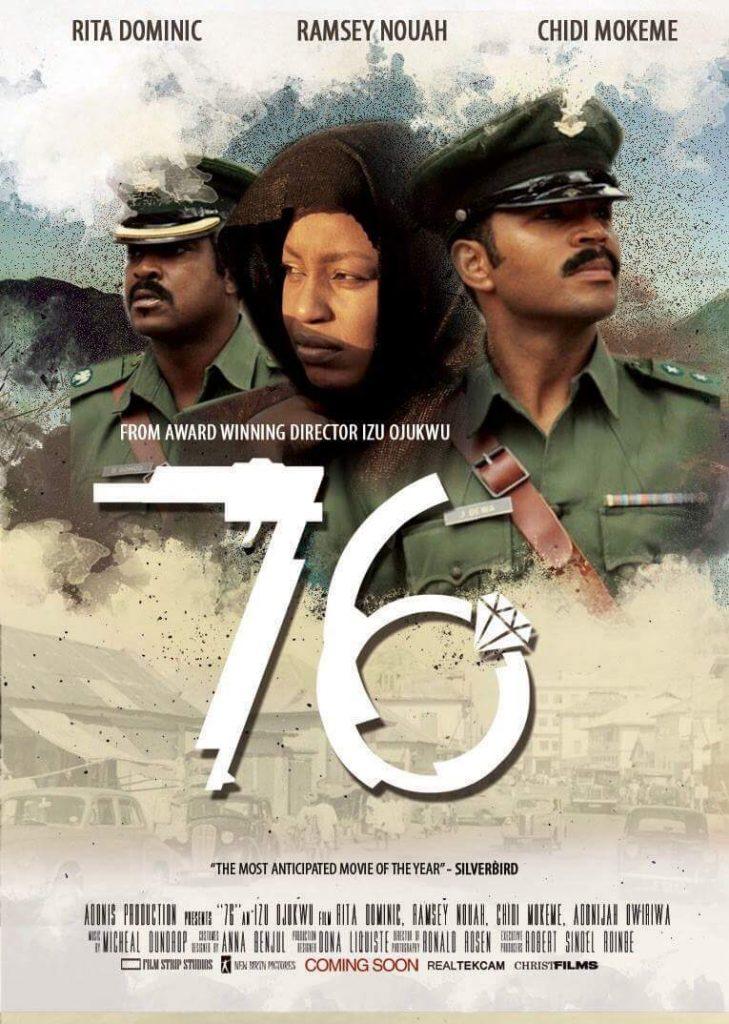 4) Okafor's Law
One man. Multiple women. Lies, love and deceit. Who doesn't love a messy triangle? Okafor's Law is based on  the main character's (Blossom Chukwujekwu) belief that once a man has had a woman, he can have her again. The plot is based around his friends challenging him to prove this theory as a universal one by seeing if he can get back with three ex-girlfriends within 21 days.   Do you believe in Okafor's Law? We'll definitely be watching just to find out if there's any truth to this theory.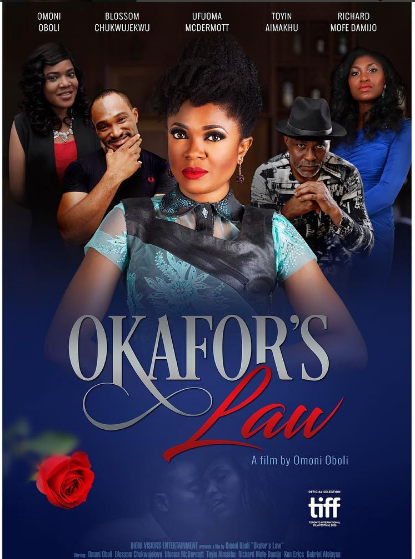 5) Hell or High Water 
First of all, we want to commend the makers of this movie for presenting such a hard topic, especially to Nollywood. It again, represents a change of narrative for the industry, with strong themes of sexuality and social acceptance. This film tells a story of a young and adored pastor who is forced to confront a hidden truth about himself. The story explores the reality of  sexuality amidst spirituality, exorcism, blackmail, and family life. We have serious high hopes for this movie and we hope it is received with open arms.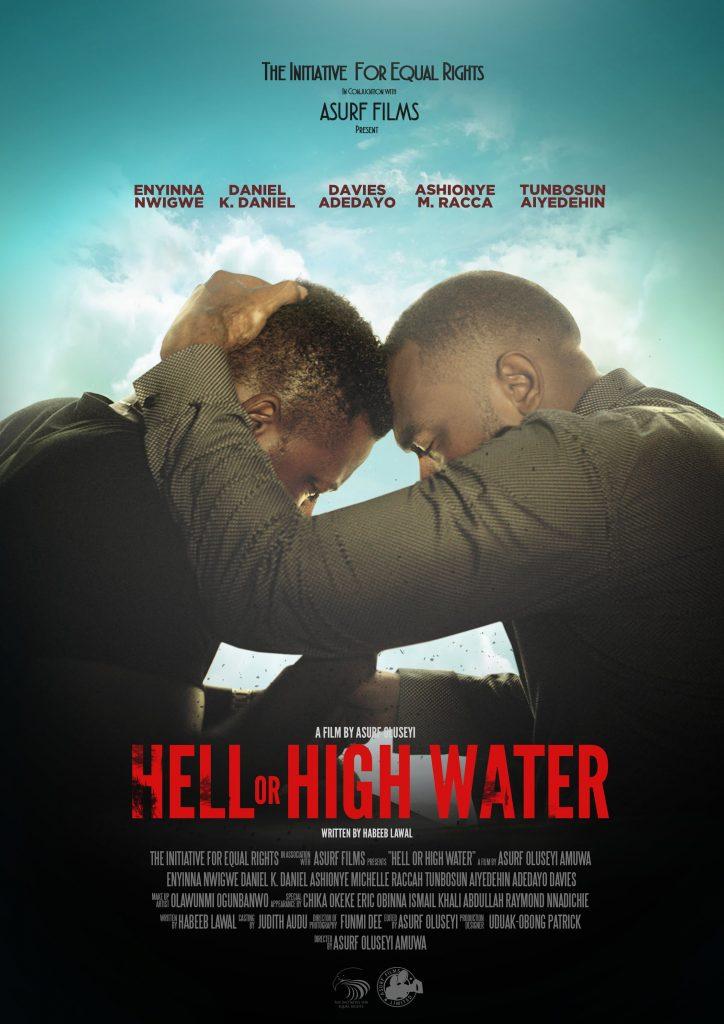 Stay tuned for release dates of all the movies mentioned so you can give us your two cents on whether these movies lived up to our very high expectations or not.