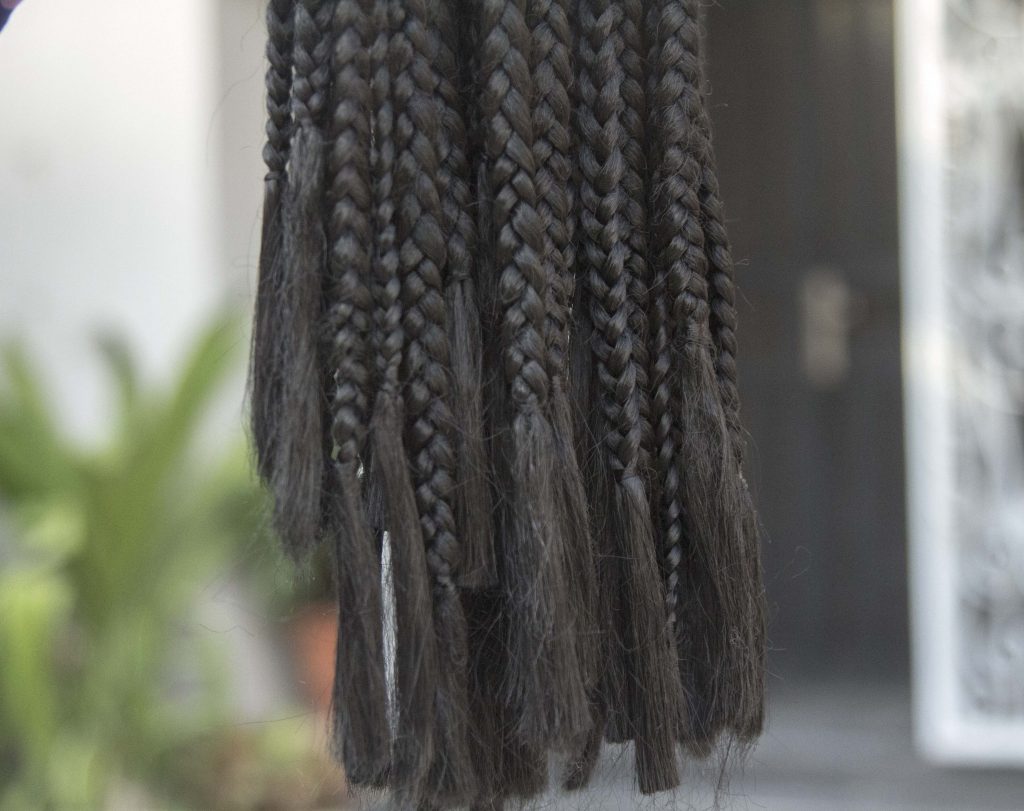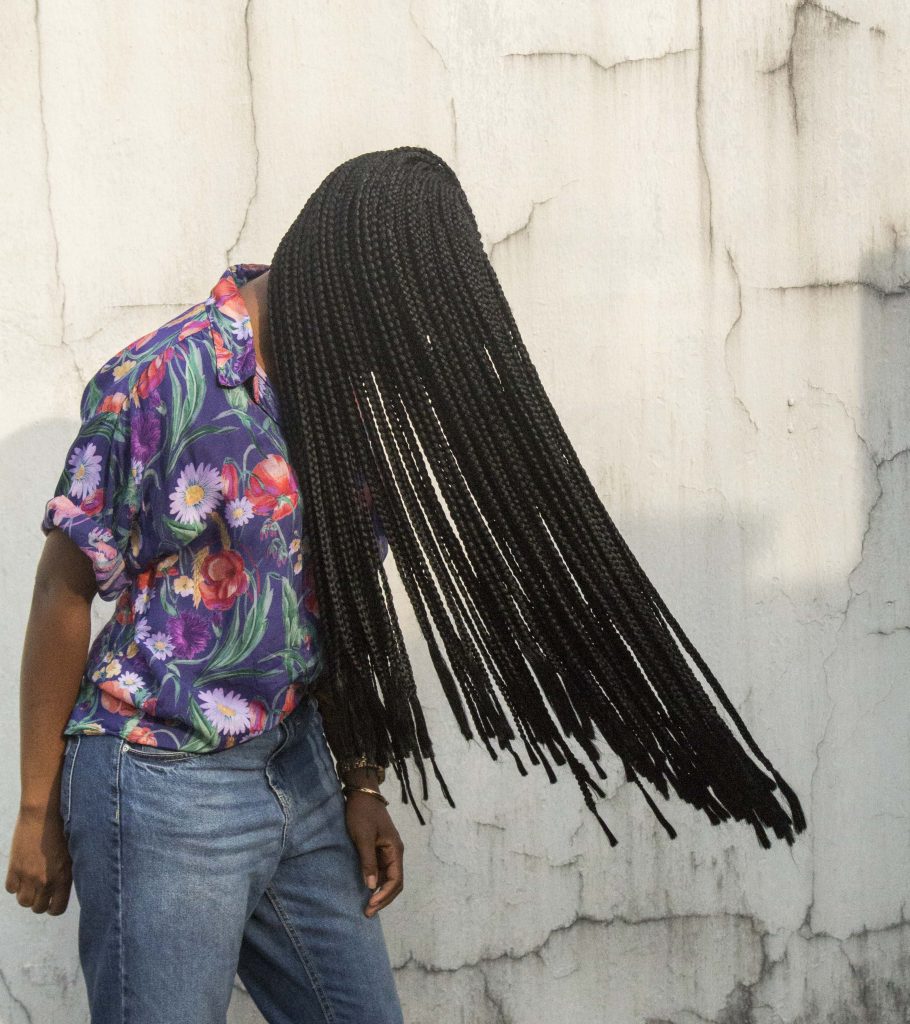 Confession time. We may or may not have made up the name 'tied knot' braids. Truthfully, we're not quite sure what this trend is called so we're calling it exactly what it is. We first saw this trend on the gorgeous singer, Falana and quickly fell in love with it. Then we started seeing it more and more and we started paying attention. It's basically the same as box braids but instead of having thinner or burnt ends – you simply tie a knot at the end of an unfinished braid and leave the ends razor sharp.
The amazing thing about braids is it's ability to re-invent itself. Since the 70s, braids have had hundreds of lives transforming itself time and time again from box braids to bob braids to crochet braids, to marley braids  – you name, braids have done it.
And now, the fashion forward girls have suddenly switched it up on us with this really cool spin on the classic box braids. No more hot water dipping – just tie and go. Hmm, tie and go? Perhaps that's what the trend will be called.
It'll be like 'pick and drops' really cool younger sister that everyone suddenly wants to hang out with.
Go on, you know you want to try it. Just remember, we called it.