Nestled in a quiet residential compound – House 33, from the outside, looks like an average Abuja home. But when you get to the entrance, you are greeted by a cluster of old tapes wired together to form what looks like an installation. You are forced to take a closer look because let's face it – when was the last time you saw a cassette tape? Exactly. From vintage highlife to several volumes of gospel mixes- a moment of history is hanging before you and you instinctively want to speak to the person who made this and ask him a multitude of questions.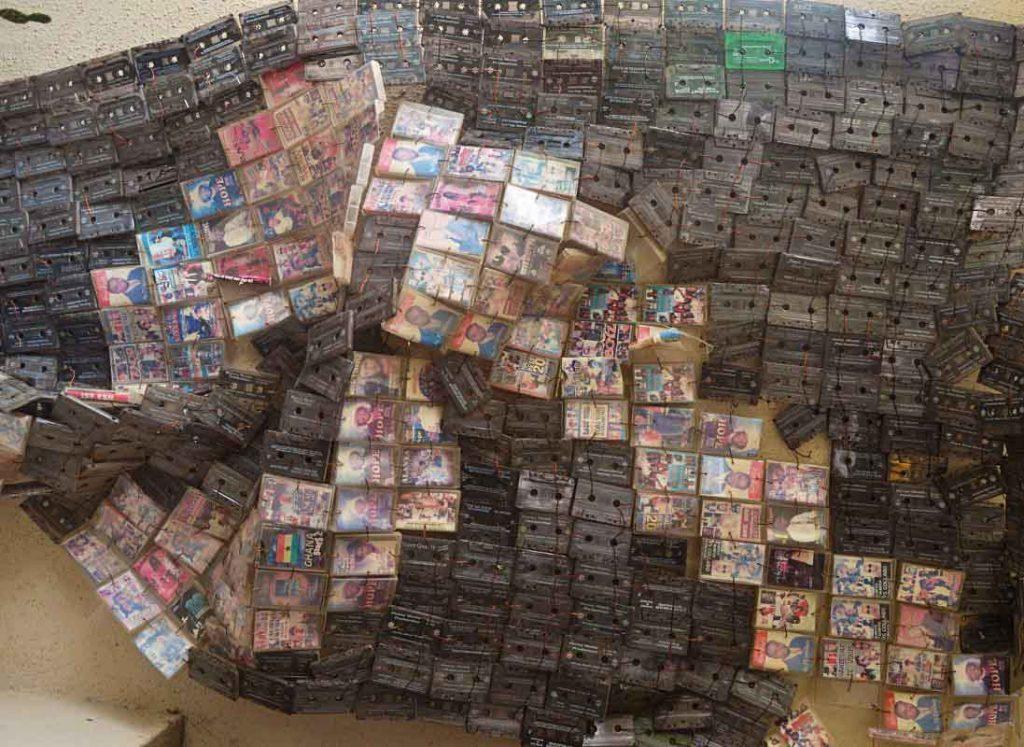 Ifesinachi Comedy Nwanyanwu is the Environmental Artist behind House 33 which is a gallery but also, his home. His passion for the environment began when he moved from Nsukka, which he described as being very native and organic as opposed to the city. The city, he says, was his first encounter with pollution. He saw the way people abused the environment and felt a burning need to do something to change this.
We sat down with Ify to talk to him about House 33, his work as an Environmentalist and how he is promoting the dialogue of sustainability in Nigeria.
How did House 33 begin?
Ify: The idea for House 33 came from my partner; Uzo Iweala. We decided to create a gallery of sorts using the art I and other artists had created. We found the space and we decided to change everything. The kitchen used to be a normal one with tiles and processed wood  and we took everything out and replaced it with stone work to give character to the place and then we replaced the tiles on the floor and changed it to look like a rug to accentuate what we have. The mosaic art on the walls is from construction sites which we picked up tiles that were thrown away. We cut them into squares and triangles which took a lot of time. But it in the end, it was worth it.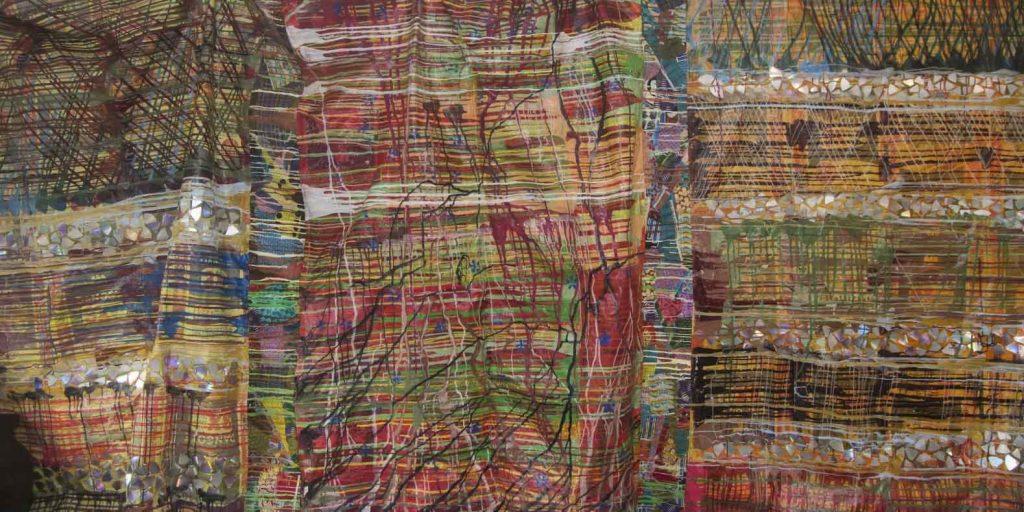 Where do you source the items you work with from?
Ify: Everywhere. I visit dump sites to collect abandoned things, I tell people to bring in their trash from their homes. I started going to schools and found all kinds of trash and I started teaching the kids how to create art out of trash.
I teach them about the difference between recycling and up-cycling. Up-cycling is when you don't break down the material while recycling is when you break down the material and use it for something else like you break down the plastic bottles to make plastic chairs. The kids learn a lot from these sessions and it makes them not litter any more. Instead, they collect their trash and turn it into something else, something useful – that for me is key to environmental sanitation.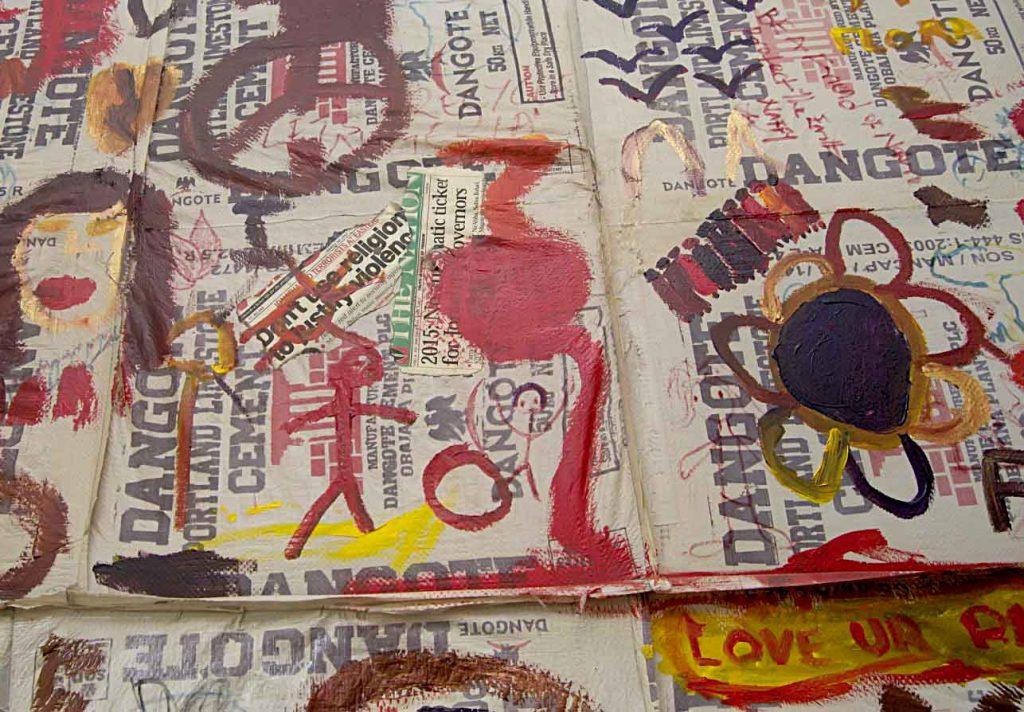 Why is so important to you for people to recycle?
Ify: It takes few minutes to drain our plastic bottle of the contents, but takes about 102 years for that same bottle to disintegrate, so what is the rationale? In Rwanda for instance, you do not go in with a plastic bag. From the airport, you are checked. So why can't we have such policies in Nigeria? There is waste everywhere, even in our waters and it is killing our fish, and other animals who eat this plastic waste and all these things are things we can actually avoid.
What should people know about their carbon foot prints?
Ify: We are each responsible for our carbon footprints. Be aware, plant trees, stop polluting your environment. Do anything you can to reduce your carbon footprint. With my work, in everything I do – I try to pass a message and interrogate people to ask themselves questions about how much carbon they are responsible for.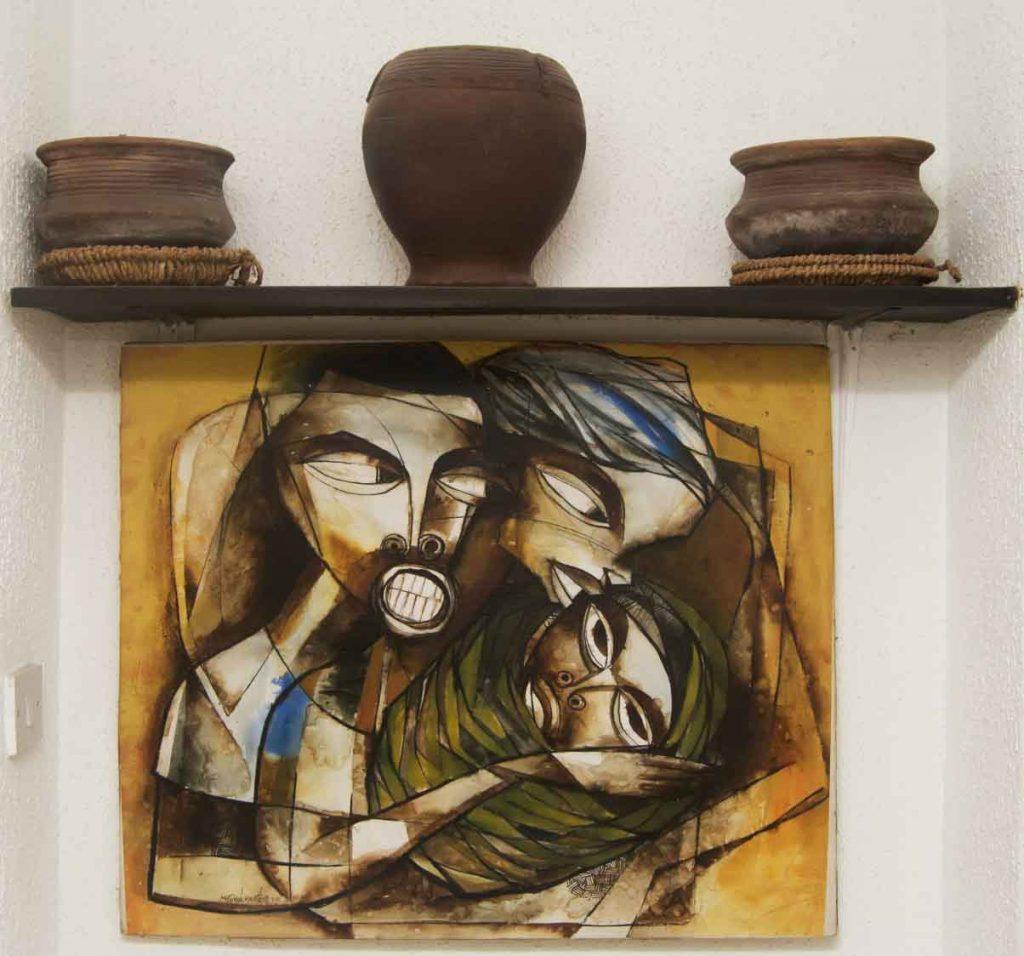 [epq-quote align="align-center"]I started going to schools and found all kinds of trash and I started teaching the kids how to create art out of trash.[/epq-quote]