There are so many brilliant female artists from Nigeria and finally, they have been celebrated and showcased in Chukwuemeka Bosa's new book titled; The Art of Nigerian Women. Chukwemeka Bosah, who is a US based publisher described the book as a "labour of love" which started since 2011.
The Art of Nigerian Women is a 360 page hardback book printed on silk paper, featuring the work of seventy five leading and emerging contemporary visual artists  — some of Nigeria's brightest. Complementing the artists' works are scholarly essays, features and profiles of women who have influenced and helped shape the art industry in Nigeria.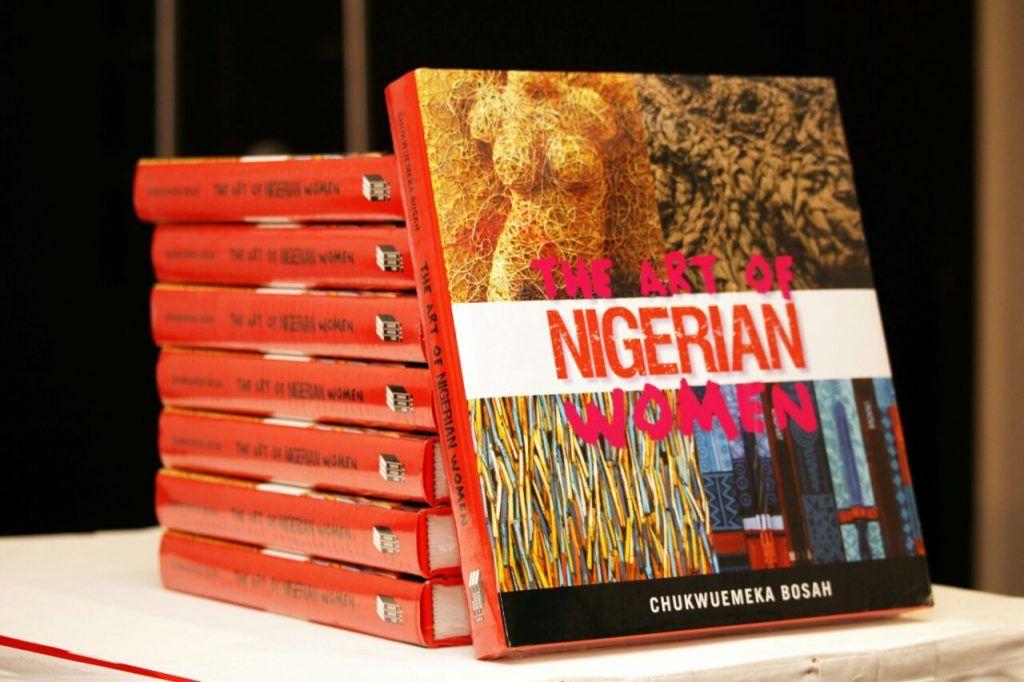 To launch the book, the Wheatbaker hotel hosted a private Collectors' Preview of The Art of Nigerian Women, in conjunction with the opening of Standing Out II, an art exhibition featuring stunning works by ten female artists of Nigerian descent.
In line with the books' focus, Standing Out II features 26 paintings, photographs, mixed media works, and a stunning thread & ceramic installation created by Ngozi Ezema, Amami Isiuwe, Bunmi Oyesanya-Ayaoge, Data Oruwari, Marcellina Oseghale-Akpojotor, Olawunmi Banjo, Omo Udenta, Ozoz Sokoh, Sade Adebowale & Taiye Idahor.
According to the Director of The Wheatbaker, Mosun Ogunbanjo;
"Standing Out II is our way of contributing to this year's World Women's Day theme, #BeBoldForChange, by presenting the work of ten leading and emerging female artists featured in Bosah's new book" .
Standing Out II acknowledges how women continue to break through and overcome physical, psychological, emotional, professional and societal boundaries with unforgiving energy and elan. The paintings and mixed media and installation works express the artist's thoughts on diversity & identity, spirituality, environment, culture & celebration, history and memory through unabashed creative experimentation.
The Wheatbaker's long standing art curator, Sandra Mbanefo Obiago of SMO Contemporary Art commented on the book launch and the exhibition saying;
"The Art of Nigerian Women is a testament to the awesome "rising tide" of female artists in Nigeria, represented by Standing Out II"
The Art of Nigerian Women publishing project was supported by GTBank, The Guardian, XL Africa Group, The Wheatbaker, SMO Contemporary Art,  Global Energy Company, Veuve Clicquot, Knowledge Exchange Center, Max10, UpByFive, Arik Airlines, and committed art patrons.
The book will be available for purchase at leading Nigerian bookstores and on Amazon from mid-March, 2017.