The Rolex is a popular street food in Uganda. Despite its name, it bears no common ground with the world famous wrist watch brand. Traditionally the Rolex consists of a fresh warm chapati filled with a fried egg, cabbage and tomato, all rolled up tightly to be eaten easily on the go. The name came about as street vendors in Kampala, would shout "rolled eggs" to get the attention of hungry bypassers. Rolled eggs soon turned into Rolex and the rest is delicious history.
My version of the Rolex includes the addition of several non-traditional (but very scrumptious) ingredients making this an upgraded Rolex Deluxe, still perfect to eat on the go and a great item to add to your breakfast and brunch repertoire.
There are several steps to this recipe. If you are short for time or are feeling lazy, you could opt to use a storebought chapati, or any other kind of flatbread or tortilla wraps. In this case, warm up the flatbread slightly by popping it in the microwave, oven or in a hot pan until warm to the touch and skip to step 2 of the recipe. For those of you who would like to make everything from scratch, the first step is to make the unleavened bread or Chapati.
Chapati Ingredients
5 cups of all purpose flour (can substitute for whole wheat)
2 cups of warm water
1/2 cup vegetable oil
1 1/2 tea spoon salt
*additional flour for kneading
Chapati Preparation Method
Step 1: Add the flour in a large mixing bowl and set aside.
Step 2: In a separate bowl add 3 tablespoons of the oil, the salt, and 1 1/2 cups of water until all the salt is dissolved.
Step 3: Pour the water mixture from step 2 into the bowl of flour from step 1 and mix thoroughly using your hand so a wooden spoon until a soft dough is formed. (If the dough is too dry or firm add drops of the remaining water. If the dough is too wet add sprinklings of flour until a soft ball of dough can be formed.)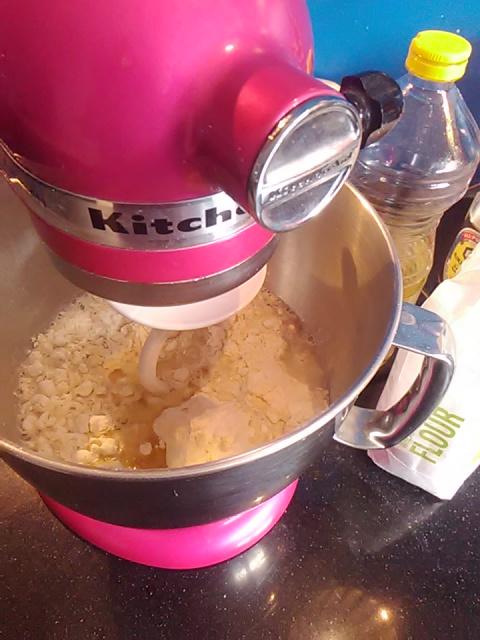 Step 4: Time to activate those arm muscles! Knead the dough for 10-15 minutes by hand and at least 8 minutes if using an electric mixer with a dough hook attachment like I did.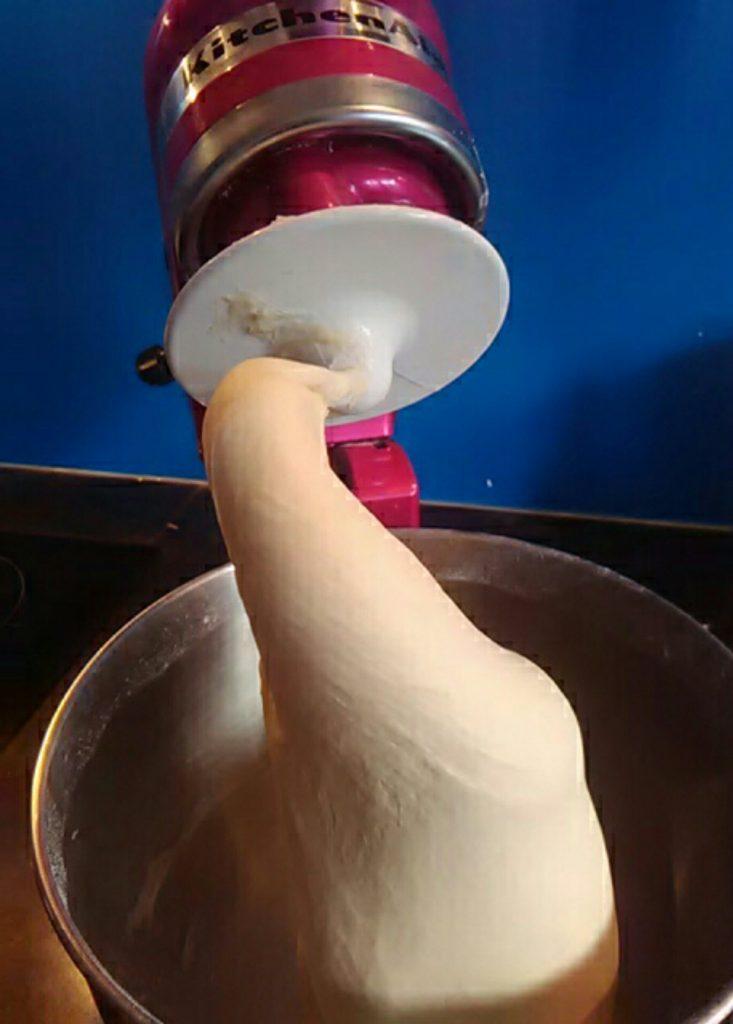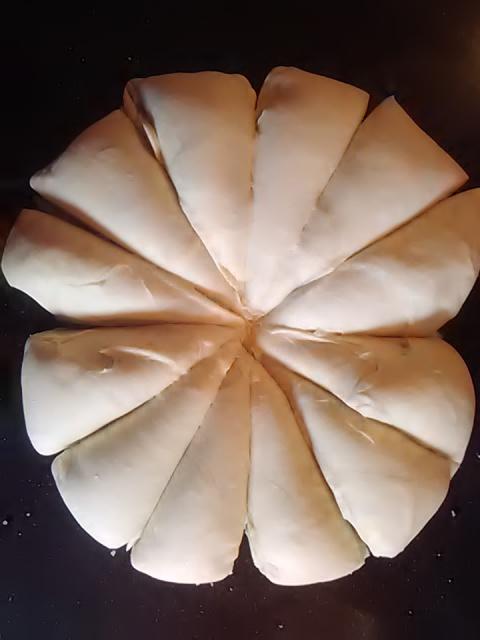 Step 5: Divide the dough into 12 equal balls, take one ball and cover the rest with cling film or a clean cloth and set aside.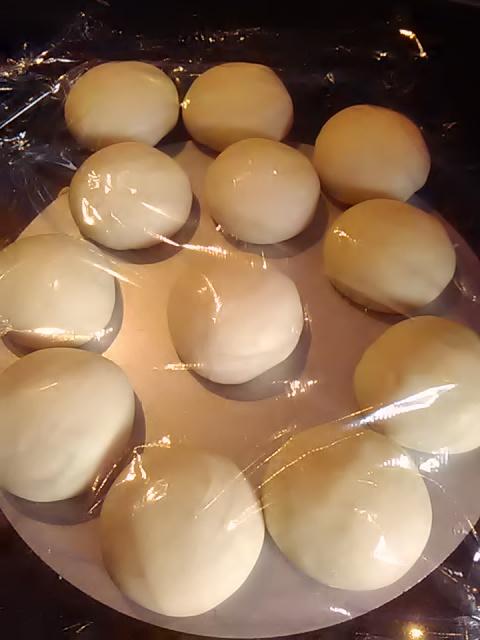 Step 6:  Using a rolling pin (or a wine bottle) roll out the dough to about 1/4cm thickness, tryto keep it round but dont worry if it's not perfect! Brush the top lightly with the oil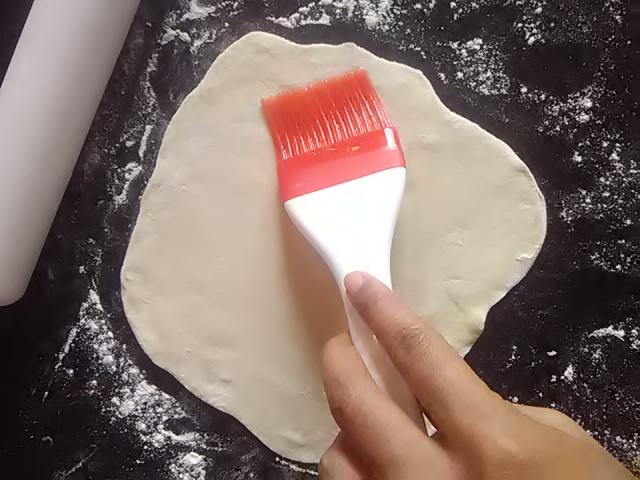 Step 7: Using a rolling pin (or a wine bottle) roll out the dough to about 1/4cm thickness, try to keep it round but don't worry if it's not perfect! Brush the top lightly with the oil and roll up into a long cigar shape.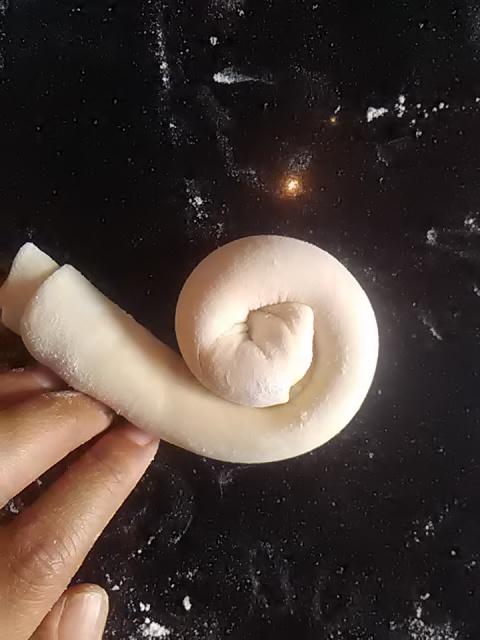 Step 8: Take the dough cigar and roll it inwards on itself turning it into a coil or snail house shape, and
place with the other dough under the cling film whilst doing the same with the rest of the dough balls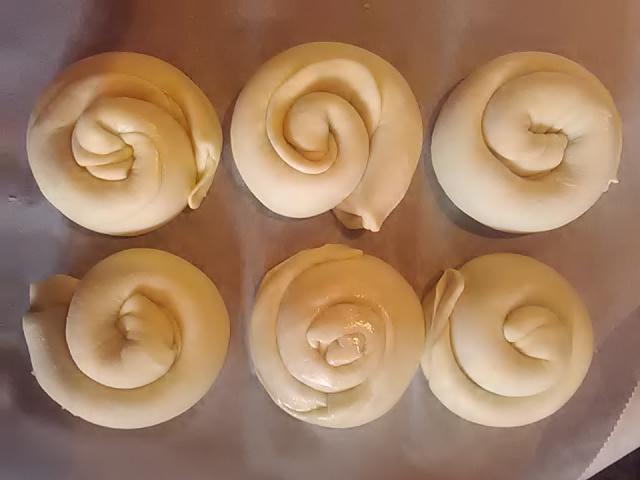 Step 9: Take one of the dough coils and roll it out again to a circle of 1/4cm thin. The chapati is now ready to be panfried.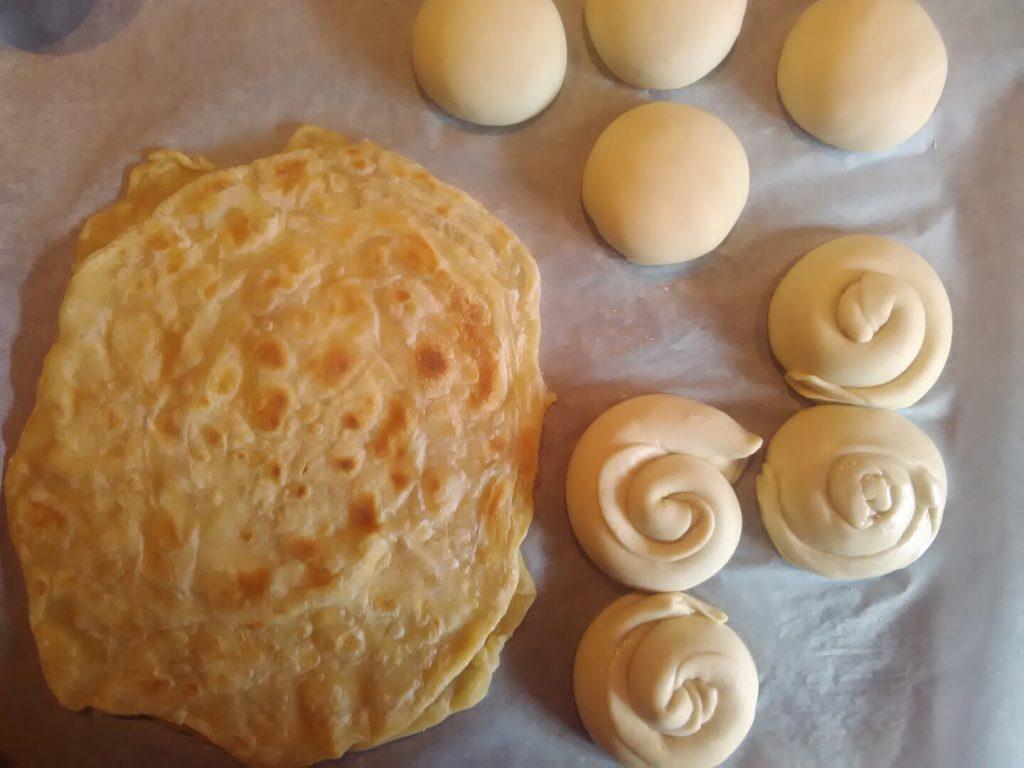 Brush the chapati with oil and place oil side down in a warm frying pan on medium heat. Once the chapati starts to brown on one, side flip the chapati and fry for 20 seconds and flip again. Continue frying and flipping every 20 seconds until the chapati is a deep golden brown on both sides and flaky in texture.
Set aside on a plate covered with foil until all chapatis are fried.
Tip: the uncooked rolled out chapatis can be frozen, separated  with sheets of parchment paper, and placed in freezer proof bags or containers.
---
Once your chapati is ready – it's time to make the burrito, Ugandan Style!
Crack 1 or 2 eggs (depending on your level of appetite) into a cup, add a pinch of salt and black pepper and beat with a fork. Pour the beaten egg into a hot frying pan with a drizzle of oil and fry over a medium heat for 2 minutes or until the egg is almost cooked through.
Lower the heat and flip the egg, before placing the chapati in the pan on top of the egg and leaving in the pan and warm together for about 20 seconds.
Flip the egg and chapati out of the pan, chapati side down on some aluminum foil. It is now time to assemble the rest of the Rolex with fillings of your choice. Place desired toppings in a line along the centre of the chapati, leaving a 2 cm gap on the right side. By the way, be creative, think cheese, green onions, pepper, left over chicken, suya, hot dog, tuna salad, whatever you like or whatever leftovers you may have lurking in the fridge! I've chosen the traditional thinly sliced cabbage and tomatoes, left over sausage, red pepper, cucumber, avocado and grated cheddar cheese.
To Ensure no fillings escape from your Rolex whilst devouring later, the following wrapping and rolling technique is essential! Firstly, fold in the right side of the chapati where you haven't placed any filling. Secondly, start rolling the chapati up tightly to ensure all fillings are encased.                   And voila! Your Ugandan burrito aka Rolex Deluxe is ready to be devoured.