This is a refreshing, super simple yet elegant dessert that can be put together in minutes. It is great as a make ahead dessert to end any dinner party on a fresh and fruity note.
Ingredients
2 cups cookie crumbs of choice
1 tin condensed milk
1/2 cup freshly squeezed lime juice (3-4 limes depending on size and juiciness,)
grated lime zest
1 cup whipped cream
1-2 bananas sliced
vanilla extract to taste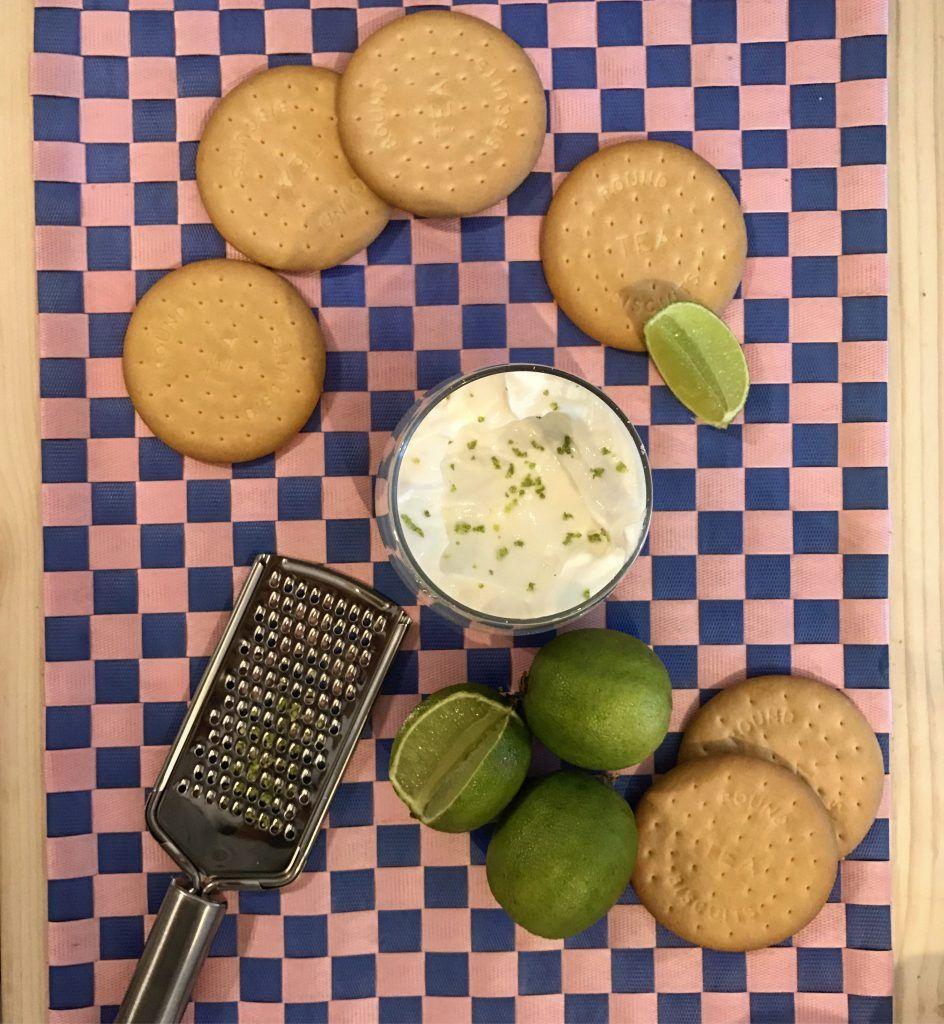 Preparation Method
For the cookie crumb layers, bash up any biscuits of your choice using your hands, a food processor or a plastic bag and a rolling pin. I used plain tea biscuits, but the recipe also works extremely well with coconut or chocolate cookies.
mix together the remaining ingredients, keeping aside half of the lime zest for garnishing later on. Add lime juice to taste, depending on how tangy you like your desserts.
Last but not least, layer up your parfaits in nice glasses, starting with the cookiecrumb mixture as a base. Top with the remaining freshly grated lime zest and devour!