GTBank Fashion Weekend may be over, but the fashion we saw that weekend, is still very much around. A lot of the times, designers tend to go overboard for runway shows and you can't help but ask yourself – 'Who the hell would wear that?' And this is why we love LDA. Every single piece she presented on the GTBank Runway was wearable. You got the feeling like she had you in mind when she designed the collection and you wanted every last one.
Another thing to note about 'Runway clothes' is just because it looks good on the runway, does not mean it will look good in real life. But these 3 photos of gorgeous ladies rocking LDA prove that they are just as stunning in real life as they were on the runway.
Mimi Onolaja looks insanely gorgeous in this golden LDA number. She paired it with a sleek back hair do, dark red lips and gold drop earrings to match. Love.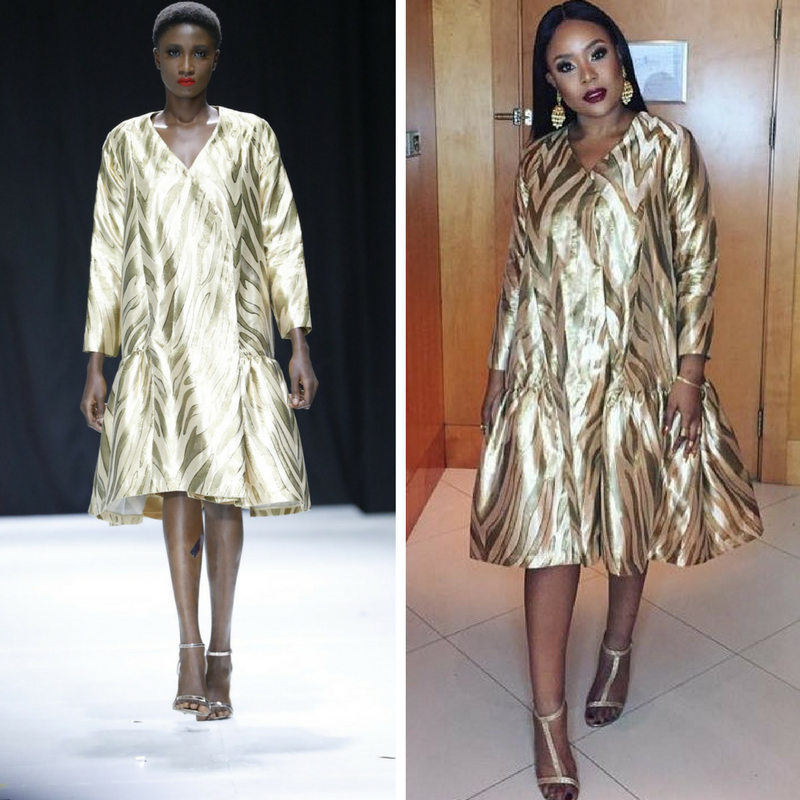 2. Mo Abudu. We find it hard to believe that this woman is in her 50s. She hands down rocked it better than the model. Literally, goals.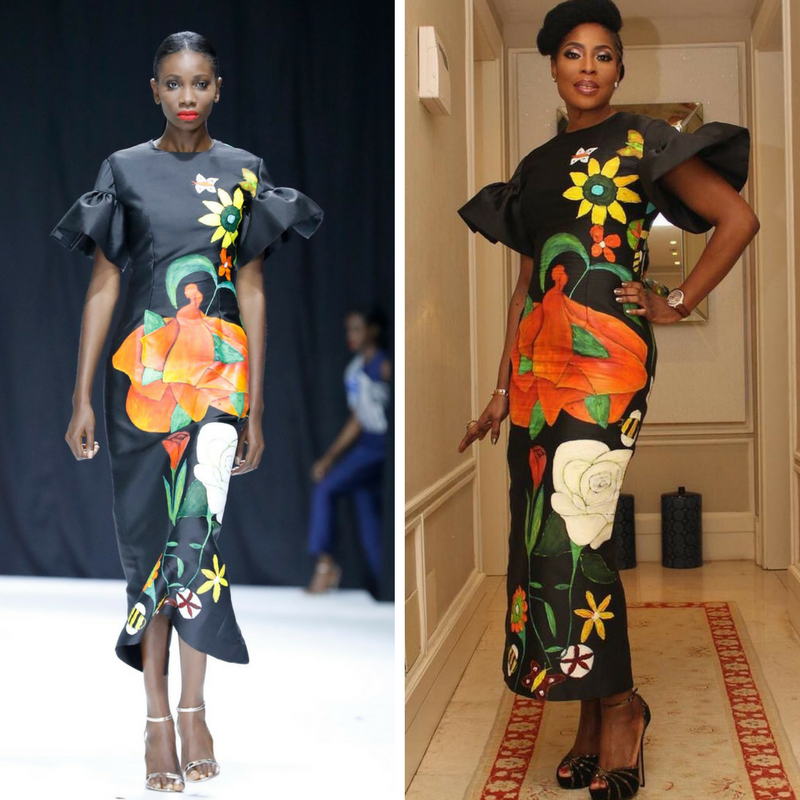 3. Rita Dominic literally took our breath away when she posed for a camera in this black LDA number for AFFRIF 2016. Yes Queen, we are loyal.