On The Shelf is a beauty review of the hottest products on the shelves of beauty stores across Africa.
My first impression of Aweni Organics was their attention to detail. The branding was aesthetically pleasing and it made me eager to try out the products – hoping it would live up to the standards of the pretty perfect packaging. It did. In fact, I think it surpassed my expectations.
Aweni Organics create natural organic, shea based bath and body products that are really good for you. No chemicals that can harm your skin – just handmade goodness.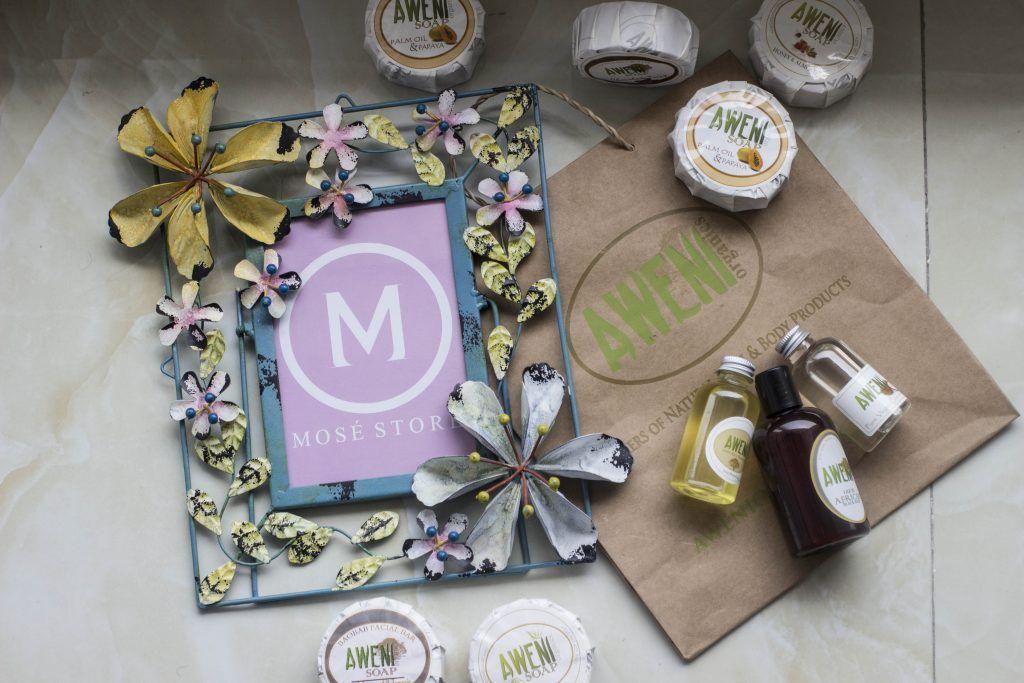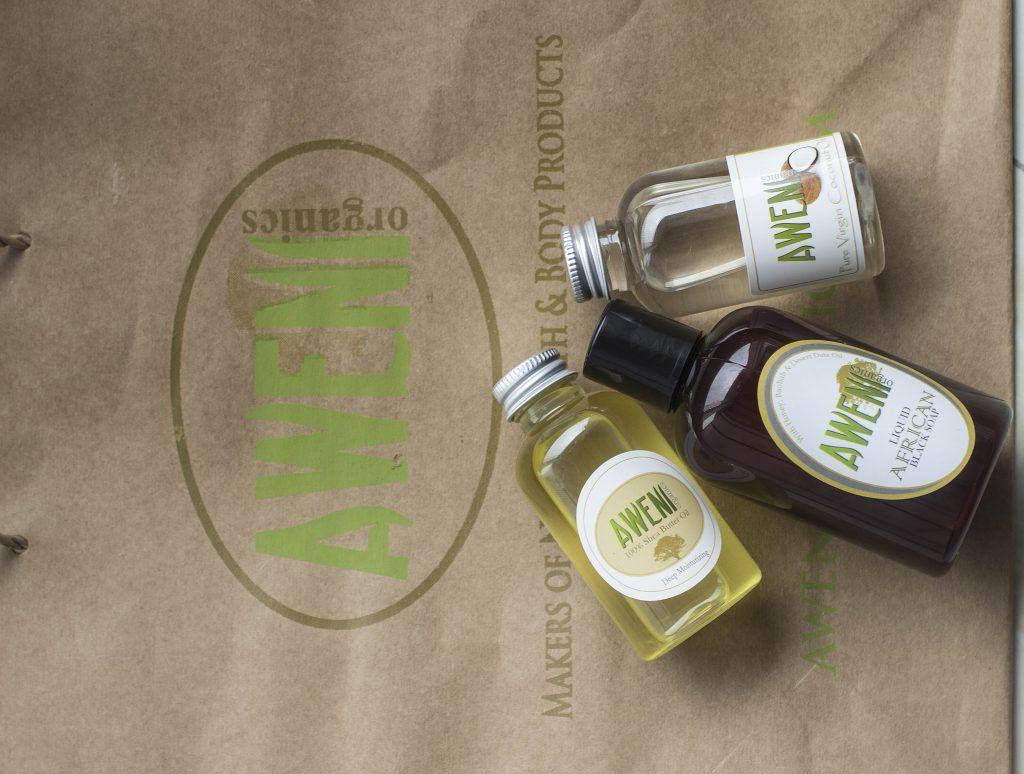 Aweni coconut oil
If you know me, you'll know I'm something of an oil ninja. I have used all kinds of coconut oil on the face of this earth – some good, some bad, some ugly. The first thing that hit me with the Aweni coconut oil was the smell. It was refreshingly 'coconuty' without being over bearing and just very, very pleasant. I got three bottles and I'm presently on my last one (yep, oil ninja)
Coconut oil is an excellent moisturizer as it can penetrate the skin and even hair better than most oils….so you don't get surface moisture from coconut oil…you get deeply moisturized which is something we all need in this moisture draining weather!
Tip: I used this product as a night cream to help my skin stay hydrated while I sleep. My skin is currently doing back flips, thanking me every single day.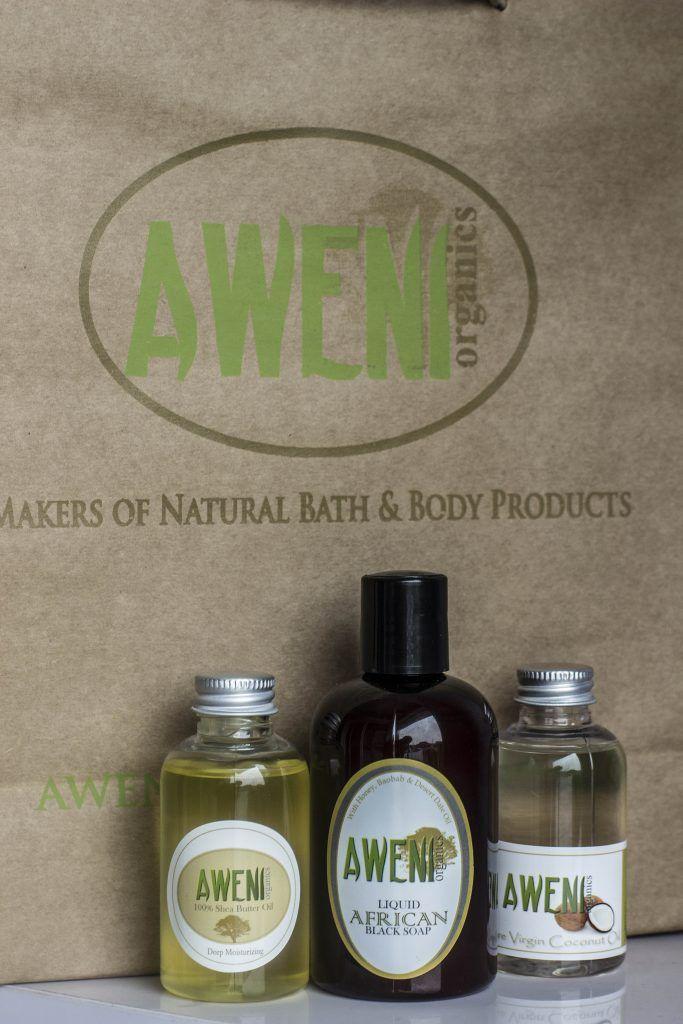 Aweni Organics shea butter oil.
This is a great substitute for raw shea butter (which is sometimes hard and difficult to use). My skin gobbled it all up as it was the perfect consistency – not too thick, not too light; just right.
Aweni Organics Soaps
Moving on to the soaps, I love the diverse ingredients and really thoughtful combinations like honey & almond, camwood & tumeric baobab and my fave; palm oil & papaya. The crazy and weird thing is how long these soaps last. I haven't been able to go through them all because they have not agreed to finish!
Right now, I am using the palm oil & papaya soap which has been good to me so far. Here are some benefits of the 2 ingredients that make up the soap.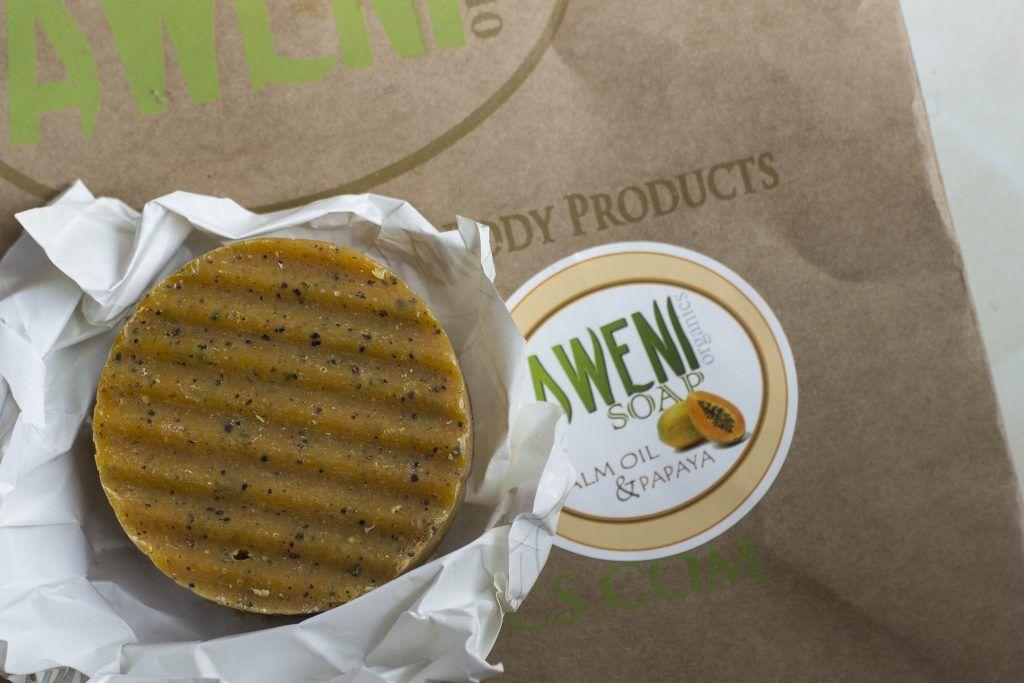 Palm oil gets its reddish color from the carotenes beta-carotene and lycopene, but the gaggg is, the carotene levels in palm oil is 15 times higher than carrots and 300 times higher than tomatoes.
This is why palm oil is hailed as the best source of beta-carotene and alpha-carotene, both of which are precursors to vitamin A. With its high levels of carotenes, red palm oil provides protection as a commercial sunblock with SPF15, but without the dangerous components.
Papaya is literally one of the best gifts you can give to your skin. It has numerous benefits like brightening, hydration, anti-ageing effects, can reduce acne, fade spots, treat wrinkles… you get the gist!
With these two combination of palm oil and papaya, and consistent use, you will find that your skin will be deep moisturized and nourished ,which in turn will leave your skin feeling soft, smooth and supple.
Aweni organics African black soap
There are quite alot of ingredients in this soap but it didn't feel like a lot. As a matter of fact, it felt as smoth as honey. Probably because it has ingredients like honey, coconut oil and other essential oils so yeah – it's no wonder why its the bomb diggity. I added brown sugar to the mix and voila – the yummiest scrub I have ever tried. Who doesn't love a two in one bargain?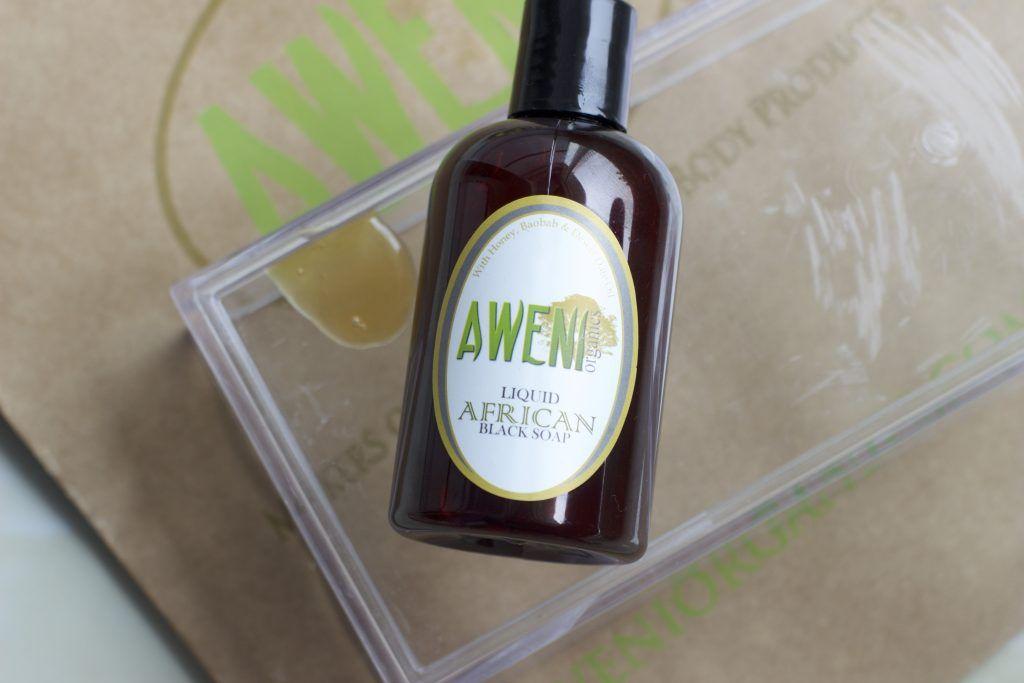 To end, I would say Aweni Organics has mastered the 'ART OF SUBTLE'. They have an excellent range of products and you can tell the woman behind this brand put a lot of love and expertise into making each product. Watch out for this skincare brand – you heard it here first!
To purchase any of these products – visit the Mosé Store at Nelle Mall on Admiralty Way. You can follow @themosestore on instagram for everything beautiful.