By now, you guys know just how much we love the internet because it's such an amazing invention. These days we have many many many shows online that cater to all tastes, like, dislikes and we can't even hate on that because we will get dragged so hard. Looking back on the olden days though, before the easy access the internet has given us, before Iroko TV, Youtube, Netflix and everyone else gave us so many options, we were under the control of the TV. Guys like NTA, AIT and other TV stations we're literally our only options for programming and even though DSTV was available from 1994 it was mad expensive then and when you asked why your family didn't have a decoder, your parents we're probably like "My fren shuttup and watch NTA".
Thinking back to those days though, they were pretty awesome because you knew that once you missed the timing for your favourite show it was all over till the next evening and that when you went to school in the morning you were a dead guy because you didn't know half the stuff your friends were talking about. Best part was, it didn't matter even that they were giving out spoilers like free biscuit, because what is a spoiler? The shame would've been too intense and overwhelming.
Here are some old throwback shows that will hit you right in the feels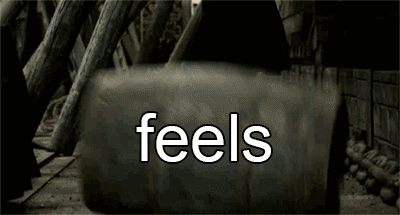 Get ready.
This late 80's series aired on NTA and is the stuff of your older cousins, aunties and uncles nightmares. It's the story of a young boy called Willie who got sacrificed in a money making ritual by a family member he lived with. He eventually came back as a vengeful ghost to not only haunt his relative but also every single person that was greedy or evil. Mann after every episode kids would just sit down real quite like and not cause any trouble for the rest of the night mostly because they're scared out of their minds. It did a better job of keeping kids quiet and humble than any babysitter ever could.
This show was EVERYTHING! Created by Amaka Igwe it starred many Nollywood heavyweights we know today such as Norbert Young, Ego Boyo and the sexiest of them all Richard Mofe-Damijo (we love him so much). So much, drama! So much excitement! It's portrayal of family dysfunction and everyday Nigerian life was so real and relatable which explains its popularity and earned it its rightful place in the Golden age of television in Nigeria. Watch the clip above and slip back in time!
Every Sunday by 7:30pm we wpuld all crowd whatever TV we could find just to watch this hilarious comedy. It follows the life of the polygamous Fuji family headed by patriarch Chief Tajudeen Fuji with his three wives and their many kids. The Kardashians have nothing on the drama this family used to get into and we all remember very fondly how fun this used to be.
That theme song though!
"Story story?….Story!" "Once upon a time?….Time Time!" If you weren't born when this show was on TV you probably didn't know where that call and response for story time is from and now you do. This kids show was informative, entertaining and so much fun with heartwarming African stories, it took kids on a magical journey while always teaching a great moral lesson in each episode.
Sara was created to serve as a role model for girls as they face HIV/AIDS. She started off as the main character in a comic series in which she experiences several situations from which she always saves herself due to her brilliance and ingenuity. The show was a part of UNICEF's Sara Communication Initiative (SCI) which was created in a a bid to empower girls, delay their premature sexual debut as well as to encourage girl education in rural Africa. It showed girls that they too could protect themselves, go to school and become successful powerful women.
Who else knew this shows theme song by heart? So catchy. This show apart from being super relatable because it followed the everyday lives of urban families in Nigeria. Peep the video and enjoy the memories.
"My Bele O!, My Head O!" this show is where that familiar song is from. It aired in the late 60's and was a hilarious comedy show starring the late Afolabi Afolayan. It was such an integral part of everyday life then and we're sure reading this brings back so many memories for some of you.
Is it just us or do all these shows have the best theme songs ever? Whenever you heard that soulful voice singing you knew what time it was and what was about to happen. This show was storytelling at its best and most dramatic.
Everybody has memories of this show, from its glory days with the original cast playing iconic characters like Alinco, Miss Pepeye and Paa James among others, to more recent episodes featuring some cast changes. This show from the great minds at Wale Adenuga Productions was such an integral part of everyday Nigerian life and could be said to be one of the most popular of them all.