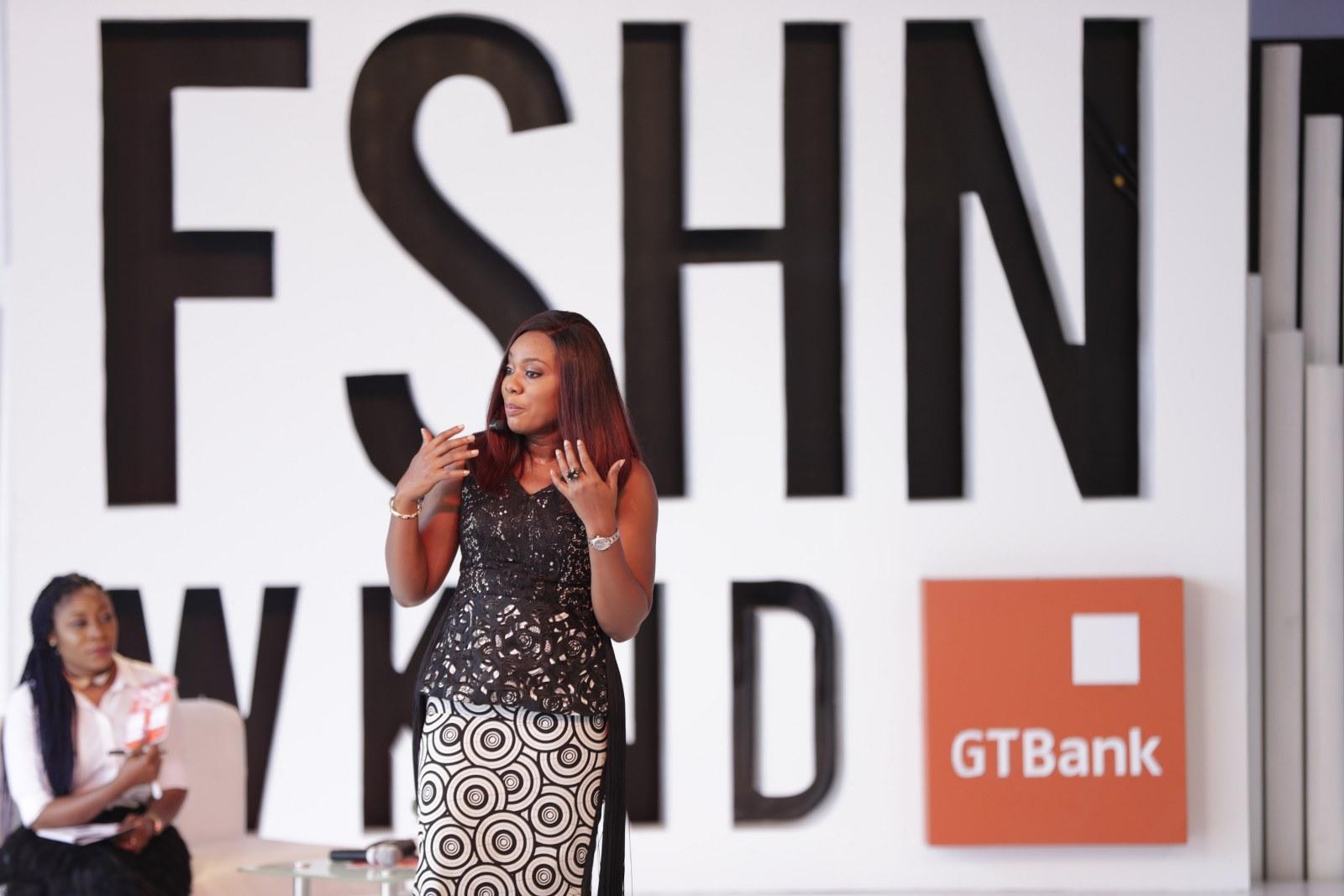 The GTBank Fashion Weekend Masterclasses kicked off today with a lecture from CEO/founder of Zaron Cosmetics, Oke Maduewesi, the theme of the fashion weekend being "Promoting Enterprise"  in Nigeria.
Zaron Cosmetics is one of Africa's leading make-up brands, with over 30 franchise outlets and over a thousand distributors nationwide, after only 5 years of business, making Oke Maduewesi a perfect candidate to speak on the topic "Building a Successful Corporate Brand in Nigeria".
She starts off by recounting her experiences prior to the establishment of Zaron Cosmetics in 2011, after the tragic loss of her husband and recollecting that it was very important to her not to have to be dependent on another man to take care of her and her two children. While pursing an MBA at the Leeds Business School, having the epiphany that instead of getting a job and working for someone else's dream…
"Why can't I build something… Why can't I create something".
According to Oke Maduewesi, there are a number of things to consider when building a new business and brand. She talks about first being focused on "Quality, Affordability and Availability". Oke stresses the importance of Direct Marketing, and the proper management of relationships when building a brand especially in an emerging economy like Nigeria.
She went on credit her team for being an integral part of her success, using her personal work experiences as illustrations, explaining that Team Building and Strategic Team planning are essential in order to maximize the teams collective effectiveness.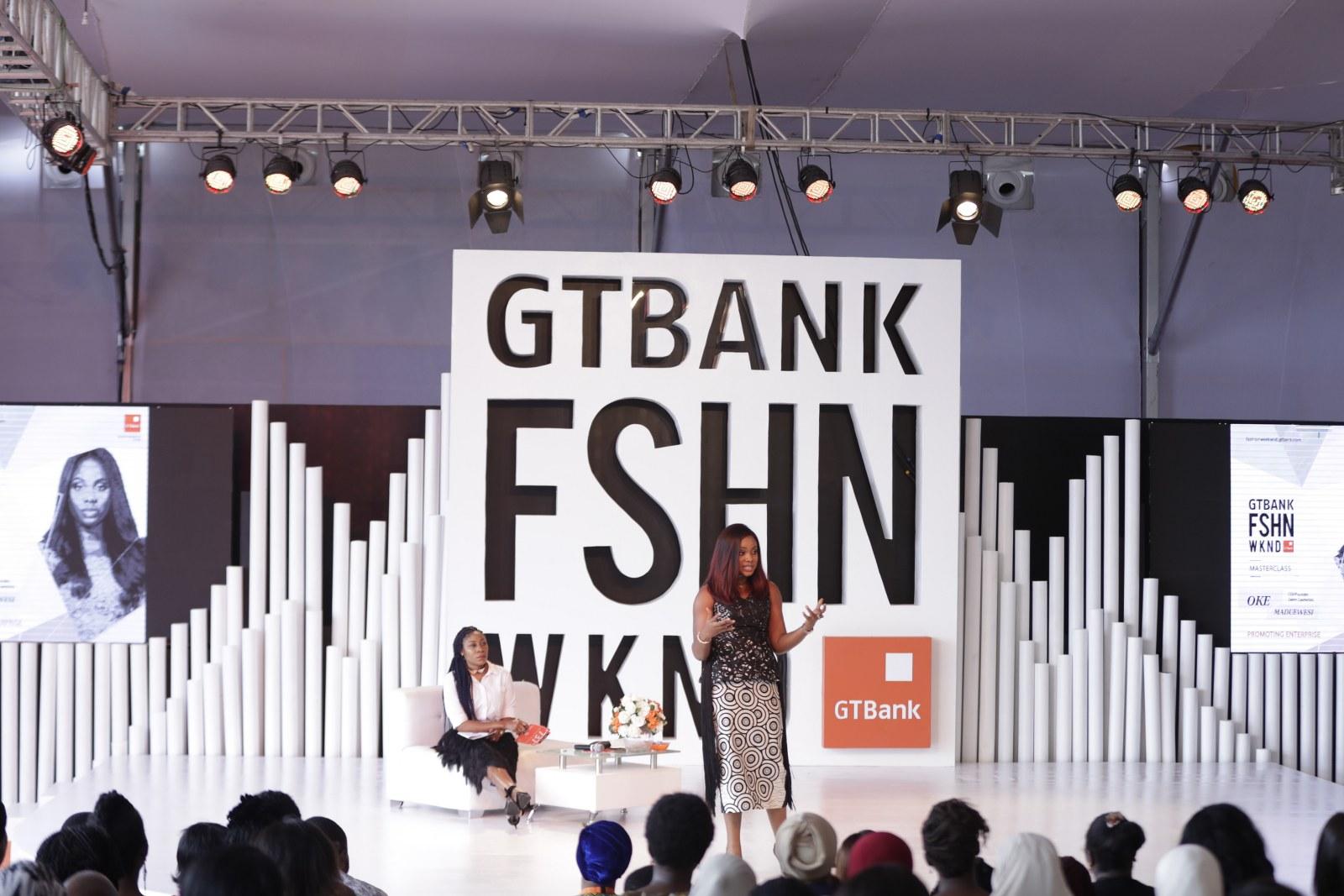 Oke pointed out that you have to get involved in all the different facets of the business in order for it to fully thrive, but that if she had to make a choice, she would stress "Innovation" as the most important aspect of the business never to neglect.
She talks about doing things like doing an independent study to identify what TV Channel her consumers watch and determining that it would increase awareness to place adverts on Telemundo, she also mentions placing strategic adverts on the Big Brother show as well as on CNN, a perfect example of using Market Orientation to drive Brand Awareness.
"Do not fall in love with your product; fall in love with your consumers"
According to Oke creativity and innovation should always be a frontier goal of your business. She credits other innovations like forgoing a franchising fee as well as providing prospective franchisees with products at marginal costs for the successful creation of her Distribution Network.
She also sites Corporate Social Responsibility as an innovation that has driven public awareness of her business, with Zaron Cosmetic sponsored charity schemes like the "Hunger Free Day" as well as a "Widows Day" while ultimately providing aid to some of these less fortunate people.
After providing so much insight into the what it takes to start up a brand new business, she site problems peculiar to her business like counterfeit products and  the negative attitude of locals towards local brands which hinders not only the growth of her business but also the growth of the industry as a whole.
She ended her lecture with a goodwill message, expressing that despite all the hindrances facing prospective entrepreneurs in Nigeria, being positive and "The Power of The Mind" as she put it, is vital to the growth and success of any business.
In her own words:
"Nigeria can be a better place and it starts from everyone here today"