For some reason, people always seem shocked when rainy season comes. It's like, no one is ever mentally prepared for the rains and it's always like 'Omg, its rainy season?' Perhaps it's a form of denial or we genuinely don't know anymore because of global warming but either way – the recent Lagos floods have helped us 'shine our eye' and demand that we face the fact that rainy season is here. So, what do we do? Stay in our houses and hide? Keep wearing flimsy clothes, pretending the sun is going to shine today? No and no. We have to prepare our wardrobes for the inevitable chill that comes with the season.
You wouldn't think that Nigerian designers payed much attention to 'cold weather' seeing as how many chiffon and ankara pieces are out there right now. However, there are some really cool forward thinking brands that have some really easy and comfortable pieces that go perfectly with the weather. Just because it's rainy season, doesn't mean you don't have to stay stylish. With these brands, you'll stay warm, stylish and on trend. You're welcome.
You may or may not know that Farabale.com have really cool merchandise. Well, if you didn't, it's time to get on board. We're loving this long sleeved sweatshirt that will keep you warm this rainy season. And yes, real men wear pink. Available at the Garm Spot.

Nicole & Giovanni socks make us smile whenever we see them. Brighten up your mood and style with these quirky, colourful socks that will make people ask you 'Where did you get that'? every time you pass by.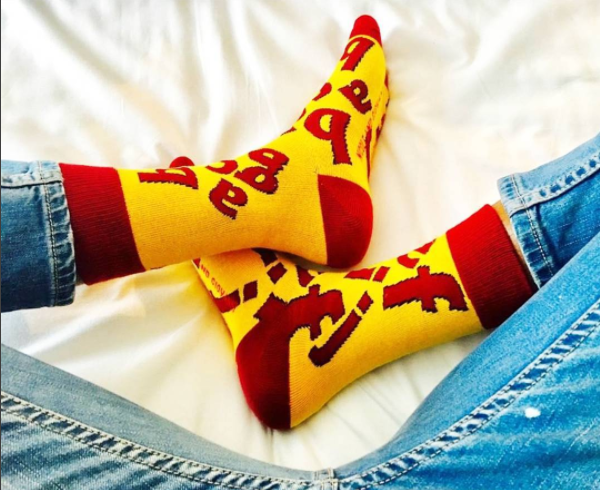 Who says you can't look cool during the rainy season? These hats from rocker express come in different styles and prints and they are the perfect way to shield your hair/head while you go about your day. Let's be honest, you don't need rainy season to rock this but they're so cool, we'll find any excuse!
This is one of those brands that make you wish it was winter or rainy season. They have some awesome jumpers that will keep you cosy, warm and cool – all at the same time. Available at Mei Dei.
Sometimes, there's nothing sexier than a man in a button down shirt. Really. This fleece shirt looks like it will keep you warm and it looks soft enough for a good little snuggle. Weather for two anyone?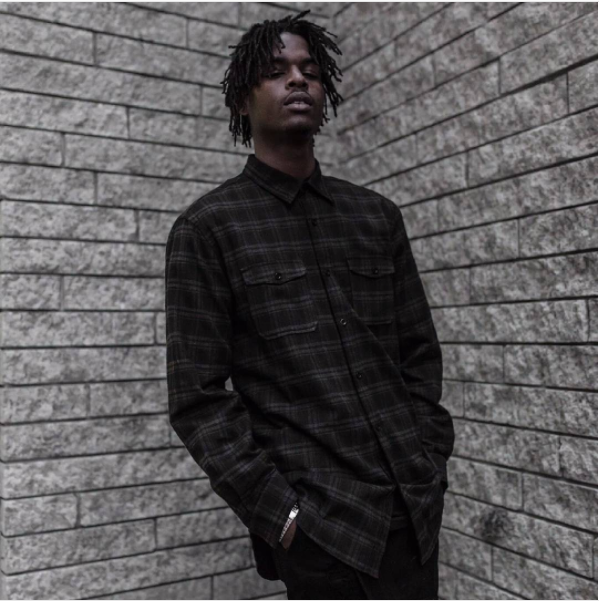 This knit wear brand has been on our radar for a little while now. Not a lot of men will be brave enough to rock this colourful poncho but we applaud anyone who does. It also looks unisex, so ladies – get in there.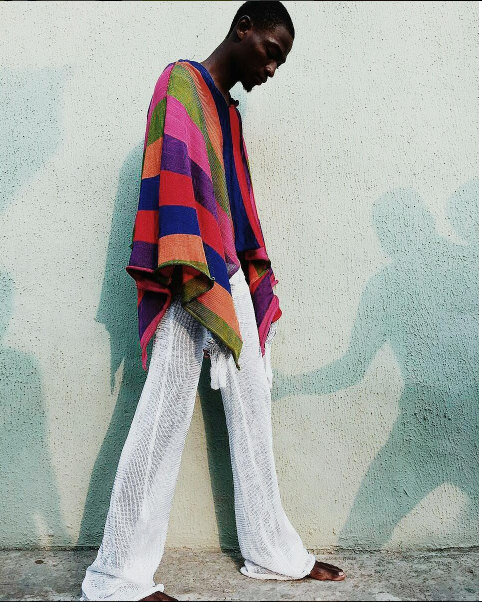 87 Origins is that minimally chic brand that never does too much but always gets it right. A bomber is the perfect accessory during rainy season because it keeps you warm without you looking like you're doing the most in a winter jacket. Let's face it – it still gets hot in rainy season, so don't over do it.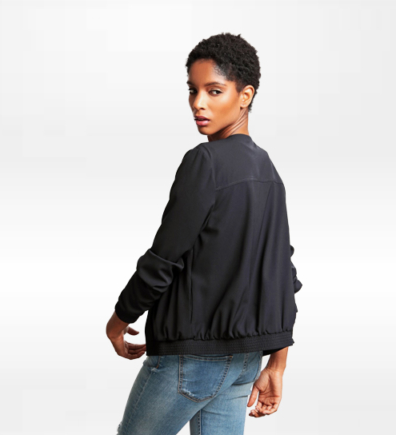 This one is for the fashion forward person who stays ahead in the fashion game. It's one of those pieces you could easily spot on a rainy day in Milan but if your Nigerian mother sees it – she will ask you why you are wearing a plastic bag. But on a more serious note, I AM ISIGO is way ahead of her peers and we imagine by 2020 we'll be trend spotting this chic style all over the place.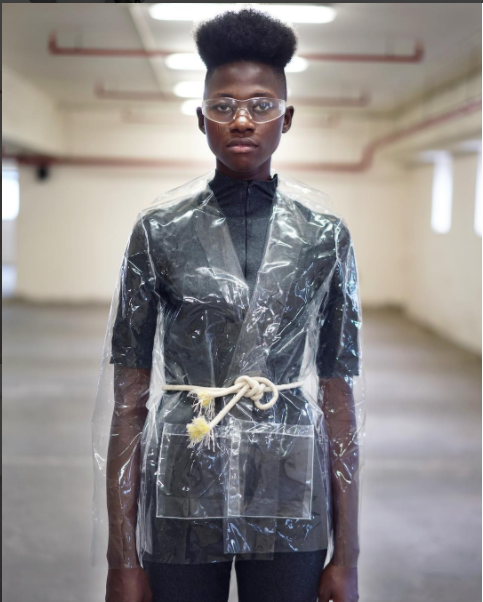 We are not sure how 'rain proof' this shirt is but it's so damn cute, it had to make the list. It's like Little Red Riding hood got a makeover from Chanel. Love it. This is definitely one of our faves on the list.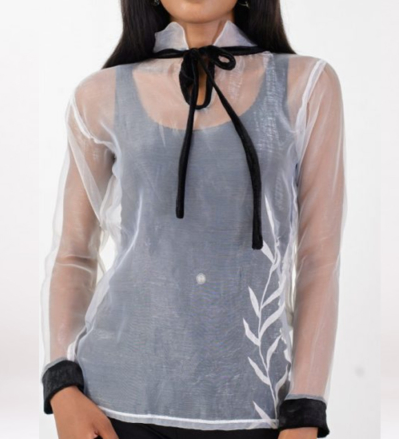 Yes, come through with the urban wear Naija! Love this wind breaker by SN Kats. This rain is not playing so you must show the rain that you are not playing either. We love how structured the jacket is, so you can literally wear it work without looking out of place. Go ahead, click on it, you know it's fly.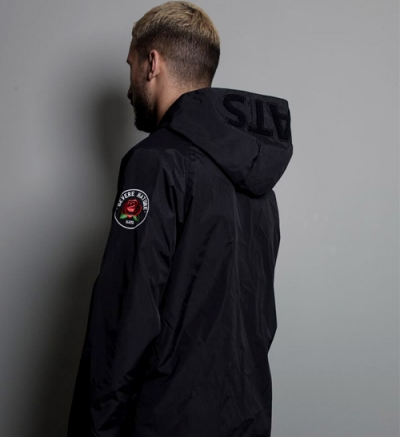 We wouldn't advise you to wear this in the rain because it's a bit too precious. However, if you are going for a dinner or a cute lunch event – this silk will be the perfect accessory. You can't see it from the picture but once opened up, the scarf has a picture of a painting by Polly Alakija from one of her exhibitions. Trust us, this is a collector's piece.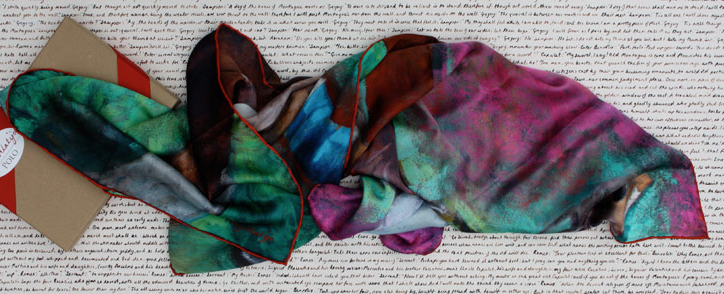 This is one of the coolest Nigerian brands on our radar. They paint on jackets, tote bags, back packs, sneakers… anything. If you want to be the coolest person in the room – don't look much further. Who says you can't be fly during the rainy season? You better pepper dem with Pop Artii.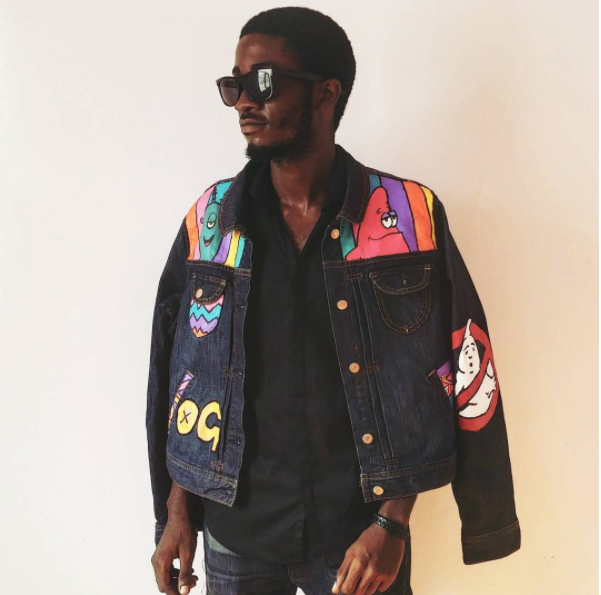 Orange Culture is pretty blown. This bad boy is available at their Hollywood stockist but it still makes the list because you can probably call to order if you're as in love with this as we are. The jumper is hand made – and it looks like it would feel like really soft yarn your grandma knitted for you with love.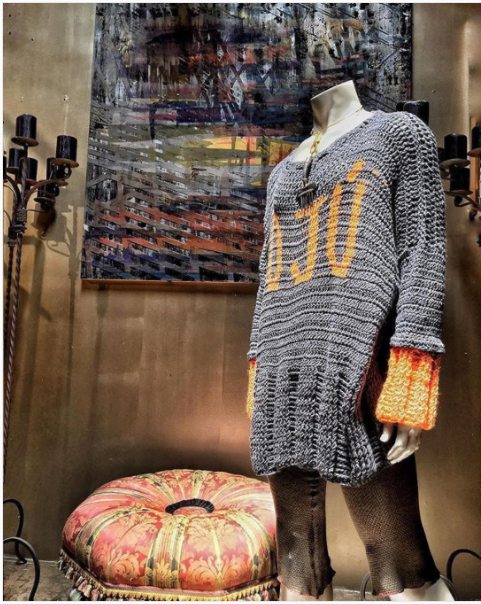 Give them those cultural vibes with this dope Kenneth Ize scarf. It's the perfect pop of color for any plain outfit and it looks thick enough to keep you warm. With the flu going round like a plague, it makes sense to cover up your throat to stay warm – while staying stylish, obvs.