Contrary to popular belief – there is more to do in Zanzibar than lie on the beach and gaze into your loved ones eyes. Don't get me wrong, this obviously is an ideal scenario but there is so much more to this town than lazy honeymooners. In our view, Zanzibar is just as much an epic group trip destination as it is a couple's retreat. I recently took a trip with Videnda Travel chronicled here during which time I had the opportunity to really explore all this island had to offer.
Below are my top five things to do in this gorgeous city.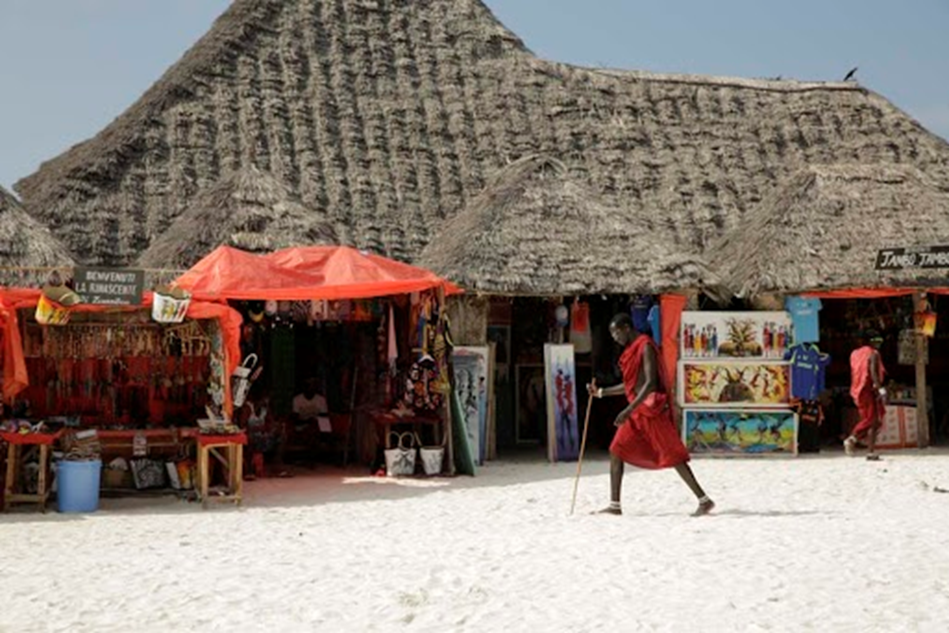 Stone Town 
Stone Town is Zanzibar's main town and a UNESCO Heritage site. There is so much culture to experience in Stone Town from its House of Wonders and Slave Chambers to its Sultan´s Palace, allocating time for a half a day tour is highly recommended. We went on a tour that ended after dusk with a stop at the Forodhani Night Food Market where the group sampled rows of grilled food and freshly pressed juices. We would highly recommend you do the same!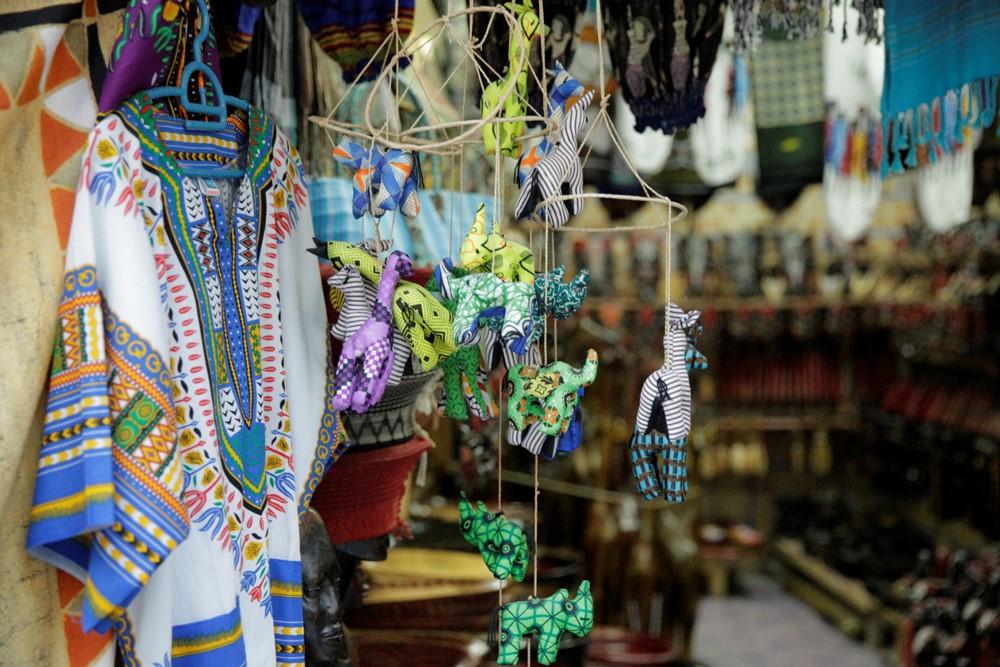 2. Safari Blu
Safari Blue is a snorkelling expedition during which one has the opportunity to scout for bottlenose dolphins and an array of colourful fish. Snorkelling is exhausting even on a stunning traditional dhow, so the opulent Zanzibari buffet which included grilled fish, slipper lobster, squid, chicken, rice, tamarind and coriander sauces, followed by some gourmet fruit tasting was much appreciated at lunch time. With your eyes and stomach sufficiently filled, a cruise back from Fumba just in time to see the colourful African sunset was the perfect ending to a perfect day. If you're going in a group we highly recommend you specify this so you all get to sail together and don't forget to pack plenty of sunscreen!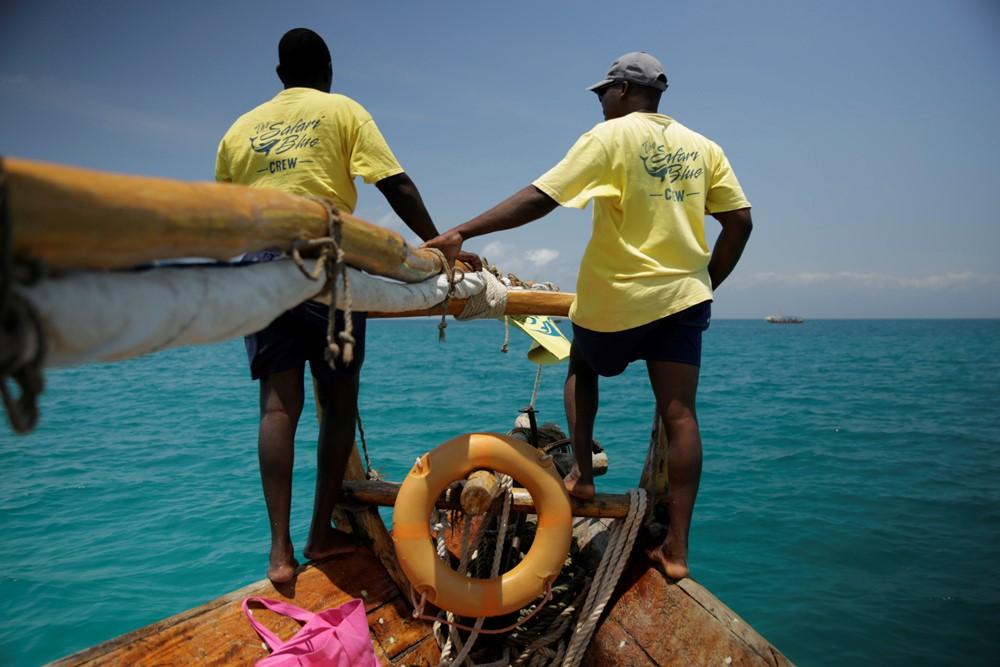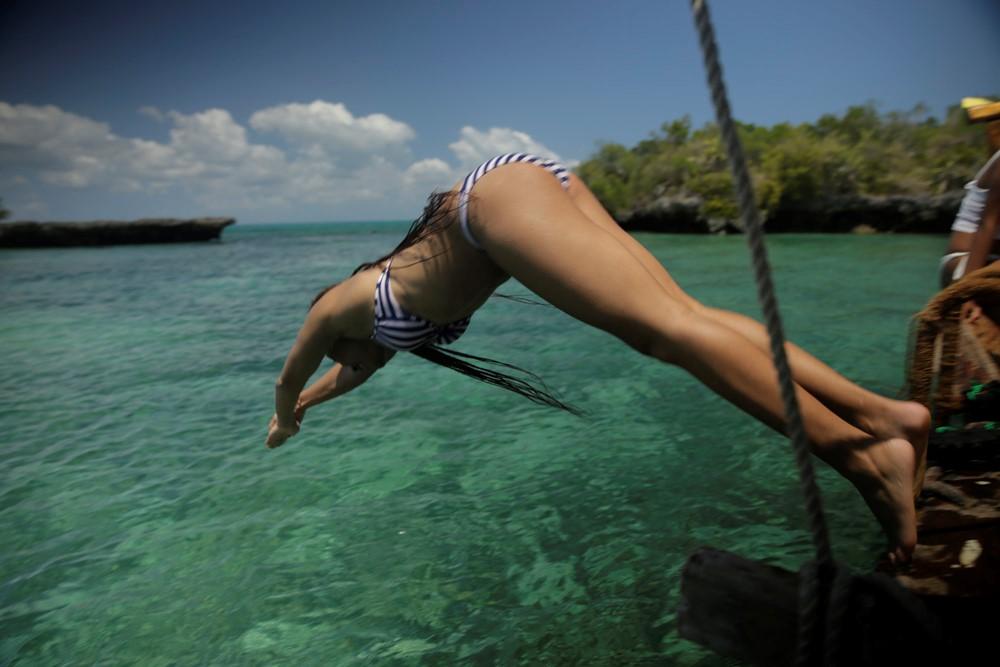 3. Jozani Forrest & Prison Island
Prison Island is a 30-minute boat transfer from the northeast of the island. Once you arrive on it, you'll be afforded the opportunity to learn a little bit more about the past inhabitants of the prison, sunbathe on the island's pristine beaches and spot the local wildlife. This island is renowned for its giant tortoises and peacocks. Couple this with a trip to Jozani and you will also get the unique opportunity to play with camera-ready capuchin monkeys in the forest.
4. Water Sports
As we mentioned earlier water sports are big in Zanzibar and at either Kendwa Rocks or Paje Beach you can take part in every water activity under the sun in pristine water. You want to jet ski? Hop on. You want to jet pack? Get strapped in. You want to tube? Come on you can be a bit braver than that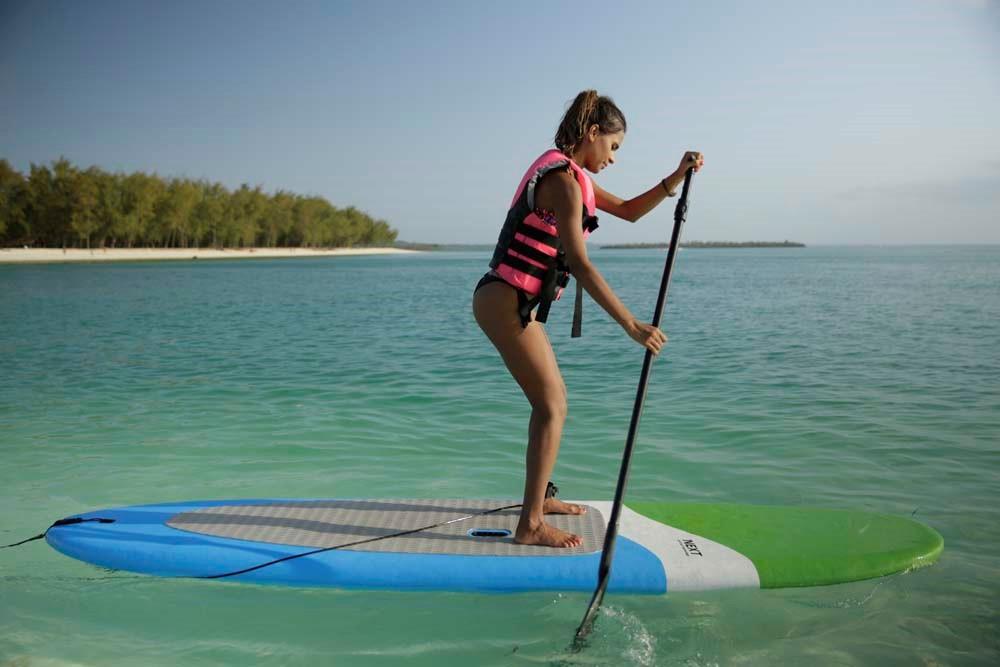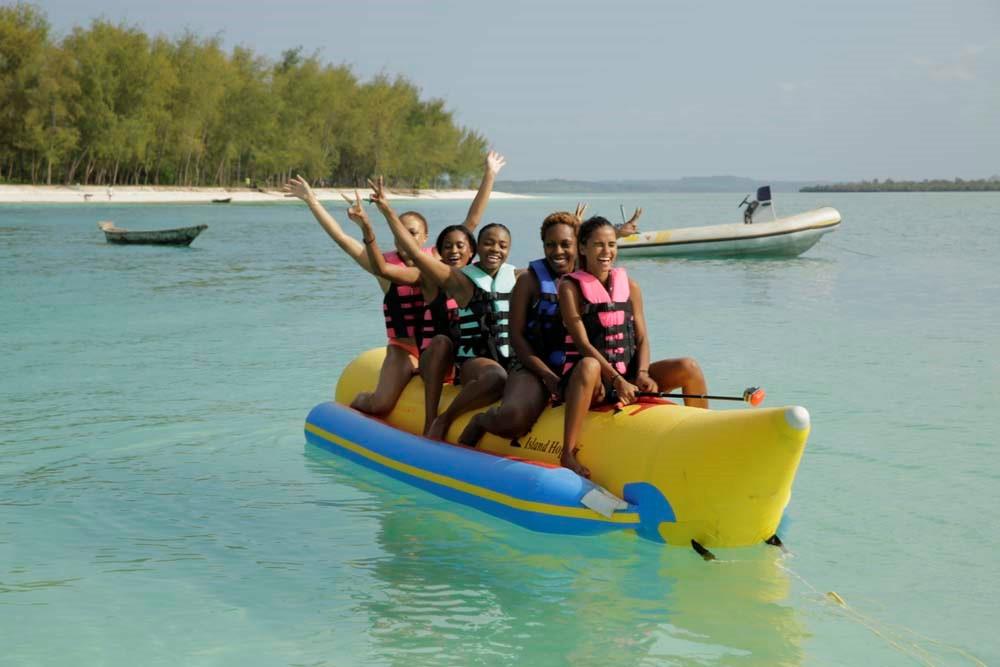 5. The Rock Restaurant
If you're looking for a romantic meal look no further than the African owned The Rock restaurant, a restaurant that has been featured in everything from Conde Naste to Vogue. Try to make it for high tide that way you get to take a boat out to this unique natural wonder! Words cannot describe how beautiful this place is so I guess you will have to make the trip out yourself!
BONUS TIP: Try and book your trip around the full moon party at Kendwa Rocks or during one of the Melia's half year parties, I promise you won't be disappointed. Thank me later!
Lastly, Zanzibar is a safe and stunning travel destination in Africa that is not to be missed and I hope this post has encouraged you to make the trip. Many thanks to the Melia Zanzibar, Ciroc Nigeria, Virgo's Lounge, Kamokini and Andrea Iyamah for their support during this trip.
Love,
Melody of The V Team
Photography by Tom Byfield