Rehia Giwa-Osagie wants to do to boxing what JK Rowling did to literature; spur young people into the sport and re-ignite the passion for it in older people, make boxing a trend, and transform boxing into a cultural event on the level of football. He knows he has a tough ascent ahead of him in pursuit of that dream but watching Rehia coach and cheer on his clients and listening to him talk with enthusiastic passion about the past, present, and future of boxing, it's hard not to see his dream coming true in the not so distant future. We caught up with Rehia to talk about fitness, sports, and how boxing could help in the event of an Alien Invasion.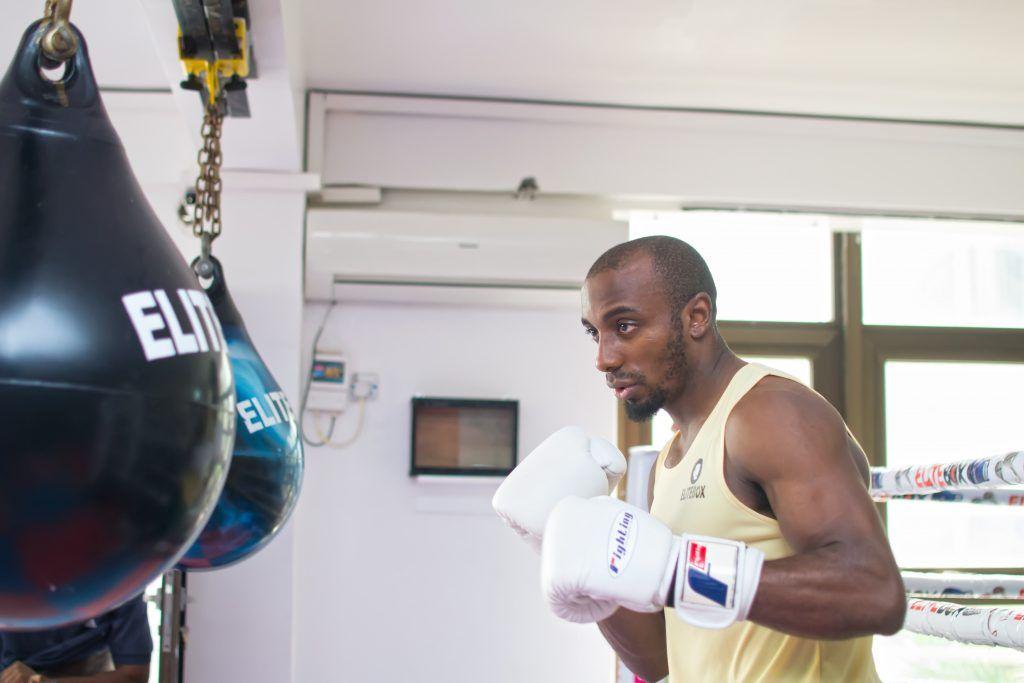 You are of mixed Nigerian and Jamaican heritage. The Jamaicans are world famous for their prowess in track and field events and Nigeria has a history of excelling in Athletics and football. Did your parents culturally influence you to go into sports?
Not at all. There is indeed a rich sports culture in both countries but my parents were enablers. So it didn't matter if I wanted to play piano or football, they were supportive and allowed me to express myself. In the long run, I'd like to think i've taken the best from both cultures and not the worst (laughs)
 You started the Elitebox fitness gym in 2016 and it's evolving into a fitness mecca. What's your drive and purpose for the gym?
Elitebox gym is a combat gym that offers the martial arts classes channeled primarily into boxing and kick boxing. Boxing is our focal point and we are bringing old school boxing into the mainstream and redefining the preconceptions and notions people have about boxing and fitness in general by cultivating a friendly and open culture for all genders and ages striving to achieve their individual goals while having fun and making friends at the same time.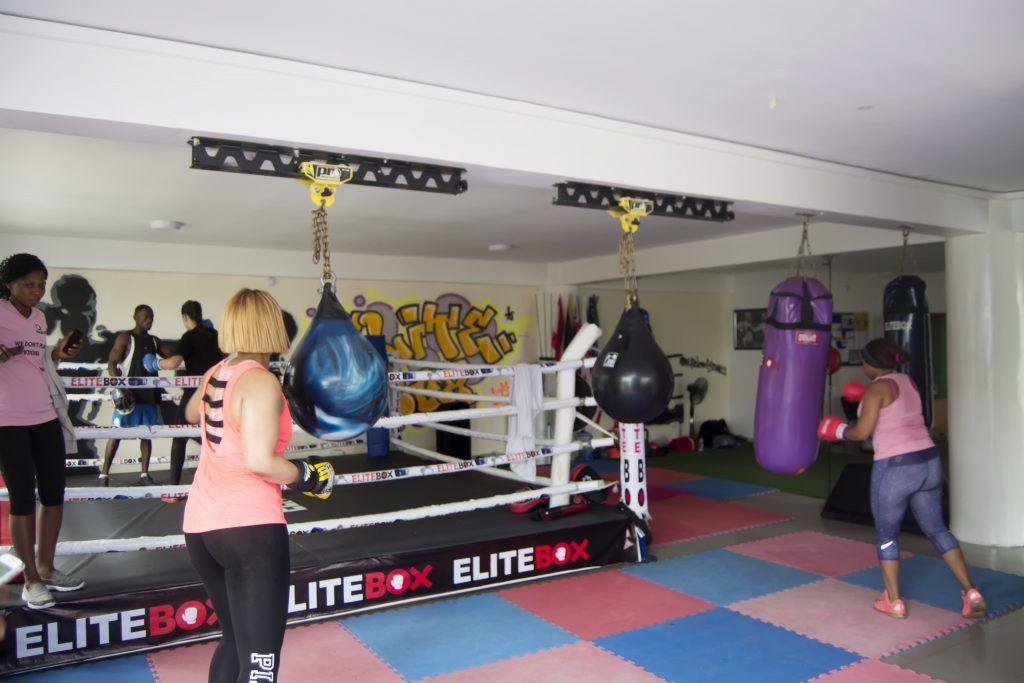 Did you leave another job to open your gym and how has the journey been so far?
Yes, I used to work for an event company in the oil and gas sector but left that to pursue this dream. On top of that I've always been an athlete. I used to play football at the semiprofessional level in England but had to stop due to a knee injury.
Now that you mention it, there is some resemblance between you and John Fashanu
Oh yeah, I know him, he used to play for Wimbledon F.C. I was a better player than he was (laughs). I'm kidding. He's awesome! Sports has always been a major part of my life, it isn't just a side gig to keep fit. It's my life. Starting the gym was something I'd thought about for a while and I started with small classes before it grew into this.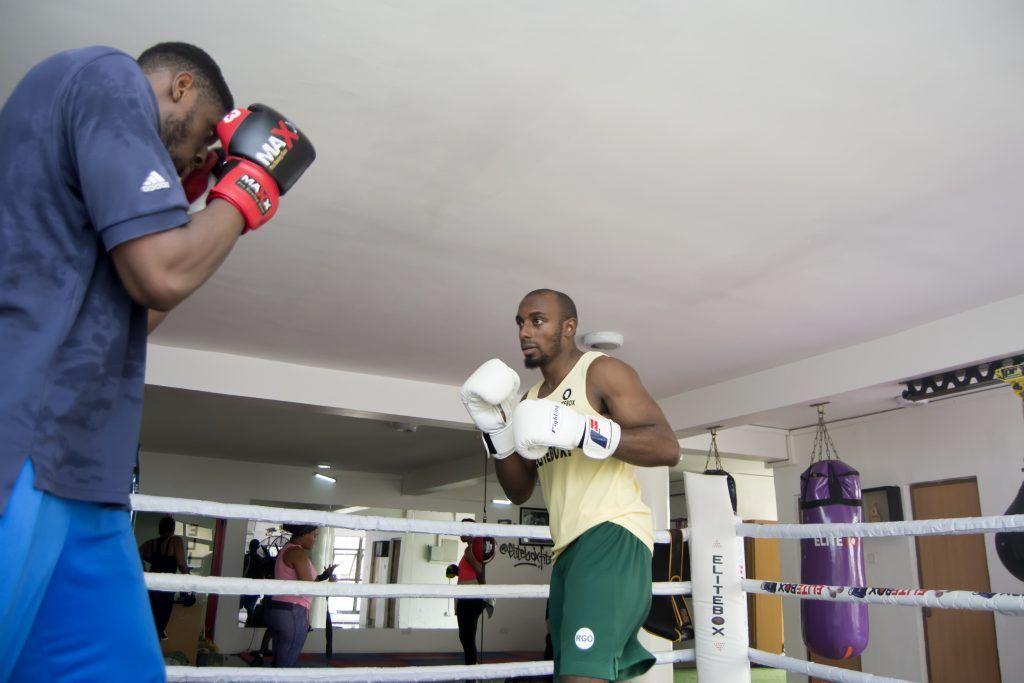 What challenges have you faced so far?
Some people naturally associate boxing as a sport only for rugged individuals who've never been formally educated and have no future. Many people forget that in the 60's boxing was the biggest sport in Nigeria. When Mohammed Ali visited Nigeria in 1964 he was given a welcome fit for a king. I've talked to certain schools about introducing boxing into their curriculum and my ideas have been met with worry and fear. I try to educate people that what I'm offering as our service is non-contact boxing which is all about the drills, techniques and directing energy in a positive level . It's much different from contact boxing which is mostly done for competitive purposes. Besides the physical benefits, the holistic wellbeing from boxing are simply unmatched for both man and woman, boy and girl alike.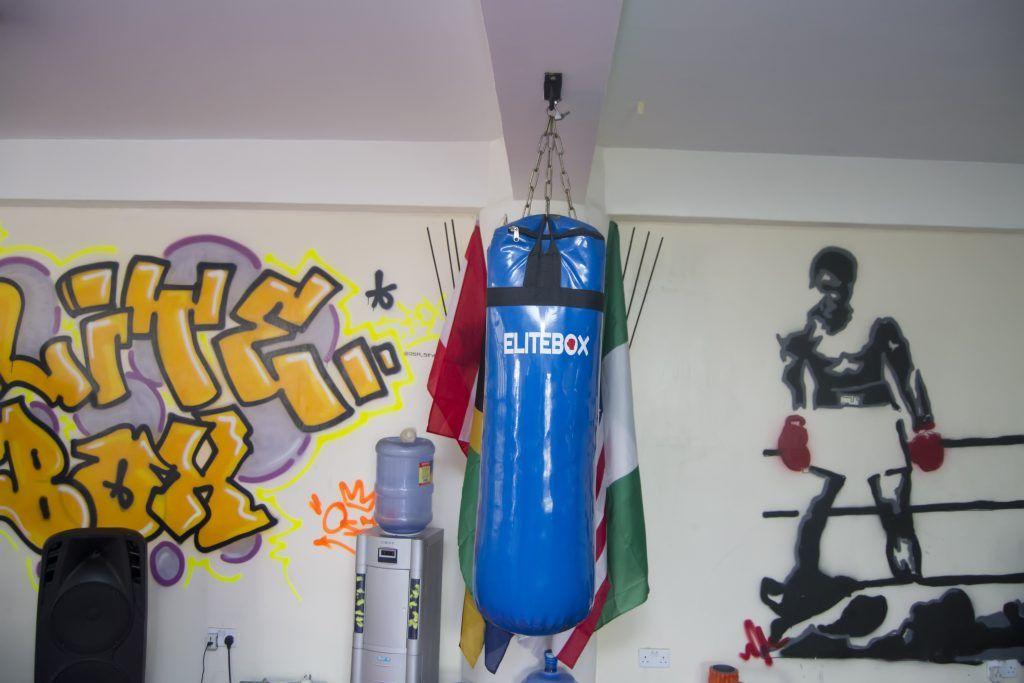 What are some truths and facts about boxing that can change people's perspectives?
Boxing is a sport for everyone, there is no class or gender barricade. Last December we had a boxing event at Eko Atlantic called Rumble on the Atlantic R.O.T.A, which drew over a thousand people and actually some of our participants in the boxing ring were young female working professionals. It was a great event that got outstanding feedback and ultimately everybody had fun. In today's world, athletes as well as top Victoria secret models are implementing boxing into their workouts because of its benefits. Its benefits include helping with weight loss, strengthening the entire mind and body. It not only helps to increase the muscular stature or your physical strength, but also help to gain mental strength. The tide of boxing is changing in Nigeria and I'm spearheading it. I believe this sport is going to reclaim its past glory, for instance look at the interest everyone has in Anthony Joshua's victory.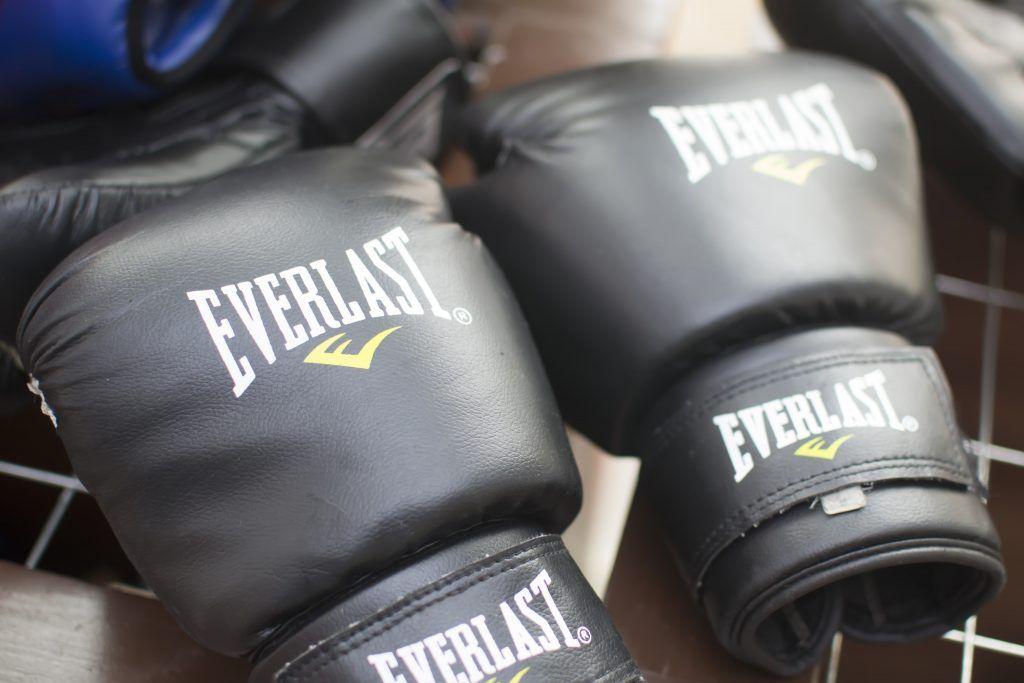 What changes will you effect if you became the Minister of sports in Nigeria?
If I was lucky enough to become the minister of sports, I'll build up a campaign around #getorganized. I would push the ethos of getting organized to every level of sport from the ground up. What that means is I'll focus on grass roots development of every sport by identifying every current formal and informal sporting outfit and implementing a defined mission and vision as well as assist them by giving exposure and creating structure for them free of charge like consulting. I'll also Partner with them and expose them to private companies for support. All companies will need to be affiliated with a sport from youth level as a mandate. A little cash can go a long way for small companies like us for instance. In addition to this I would revamp the curriculum in schools and mandate that sports and physical activity must be included in the curriculum. This exposure at an early age in an organized format such as inter school and inter regional level competitions for kids will become a highlight in society and thus will help breed future successful sports men from all backgrounds not just those looking for a way out of a rough life, with the added benefit of uniting the nation.
Where do you see Elitebox gym in the next five years?
I always aim big and I'm a believer in Kaizen (also known as continuous improvement). The possibilities are limitless. I won't rule out New branches in other states In Nigeria and branching out into other African countries. The vision is to keep to our core and essence which is to provide constant and comprehensive fitness services for all. This is not a business project run by someone with some cash to spare but no actual tangible knowledge as we often see on this terrain. This is my life. This is what I do. This is my dream.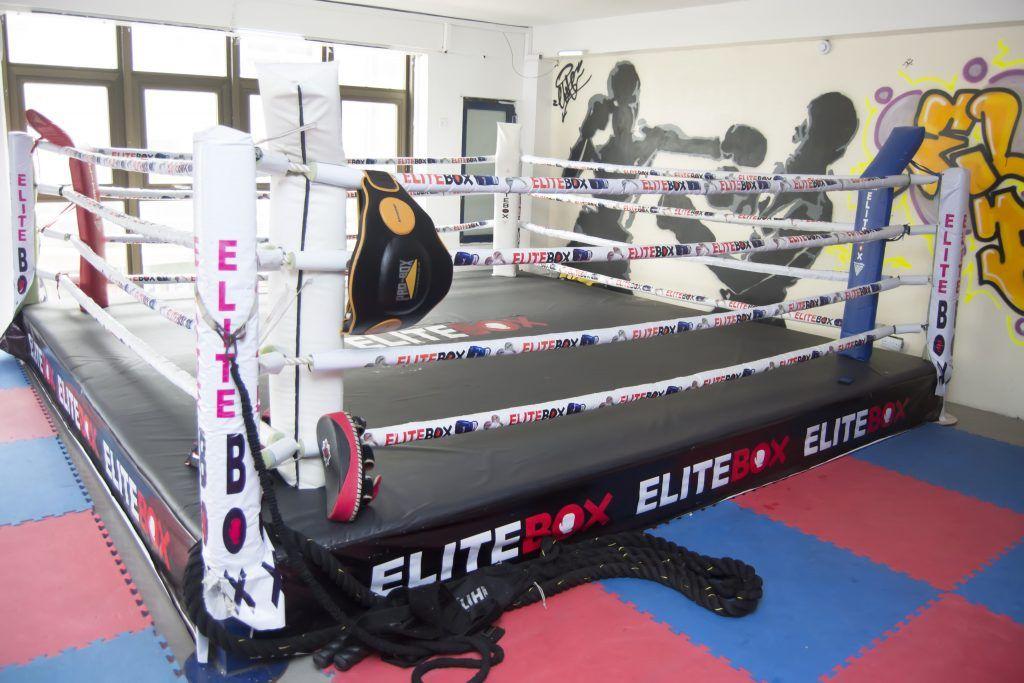 Do you follow any diet plan?
When I'm preparing for a boxing match I tend to be stricter with my meals because boxing matches are based on weight categories and one has to try to fit into them. I also follow the basics of good health by keeping off alcohol and smoking. Other than that, I just try to eat healthy. No strict plans.
On a more quirky note, if our beloved planet earth was attacked by aliens, how do you think boxing will save us?
Boxing would buy us a bit of time before they wipe us out but I think everyone would go down swinging in a blaze of glory (laughs).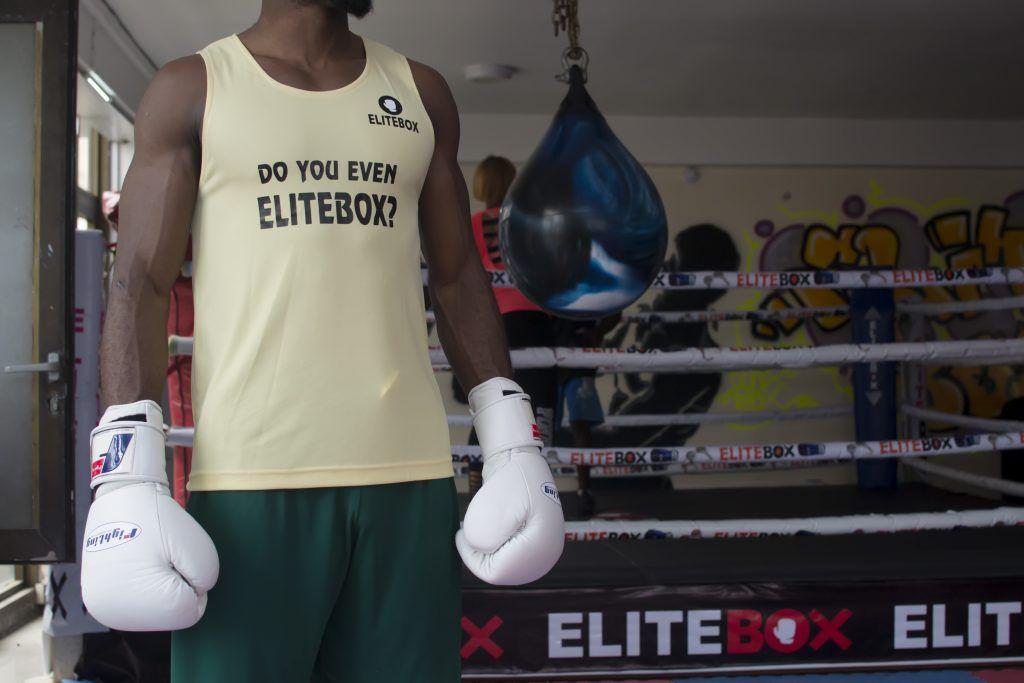 Elitebox fitness gym is located on the 1st floor Ibukun house, Plot 1637 Adetokunbo Ademola VI opposite Eko hotel & suites, Victoria Island, Lagos.