Every successful person has made it to where they are on the power of their network. We all need help, tips, advice, introductions, referrals – something to advance us to where we want to get to. Of course, hard work plays a major role but your network, the people you surround yourself by is equally important. So, it makes complete sense why She Leads Africa – an innovate platform dedicated to helping young women and men from all over Africa achieve their dreams, decided to create the SLAY Festival. Now in it's 2nd year, the event is a one-day celebration of the entrepreneurial and innovative spirit with an array of exciting activities.
The festival will feature opportunities for networking and direct access to speakers like Omotola Jalade Ekeinde, Ink Eze of Bella Naija, Betty Irabor of Genevieve Magazine, Gloria Oloruntobi (Maraji) to name a few, business speakers with global expertise, master classes 1-on-1 experts coaching, free health checkups & screenings, musical performances and more.
It's kind of like a really great party that you can do more than just dance and meet a nice boy. You can dance, meet a nice boy and also perhaps make long lasting business connections that will open doors to your future you never even imagined. Sounds like a win, win, win to us.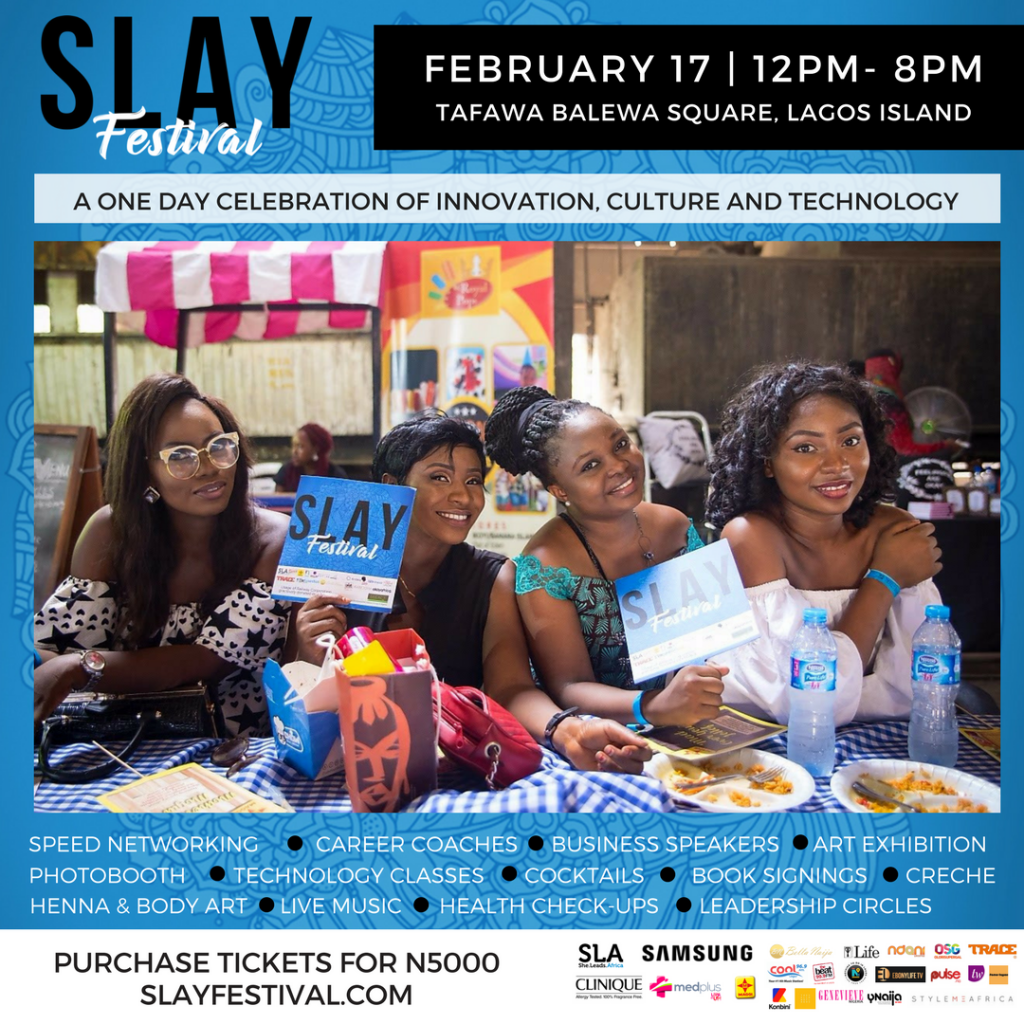 The festival is a unique event that infuses education, career development, networking, technology and entertainment for women across Africa , all in one, so, if you're ready to do things big this 2018, the SLAY Festival is a must-attend for you.
The SLAY Festival will take place at the Tafawa Balewa Square, Lagos island, on the 17th of February, 2018.
In case you weren't lucky enough to attend last year's event – have a look at everything that went down below.
Be sure to cop a ticket HERE