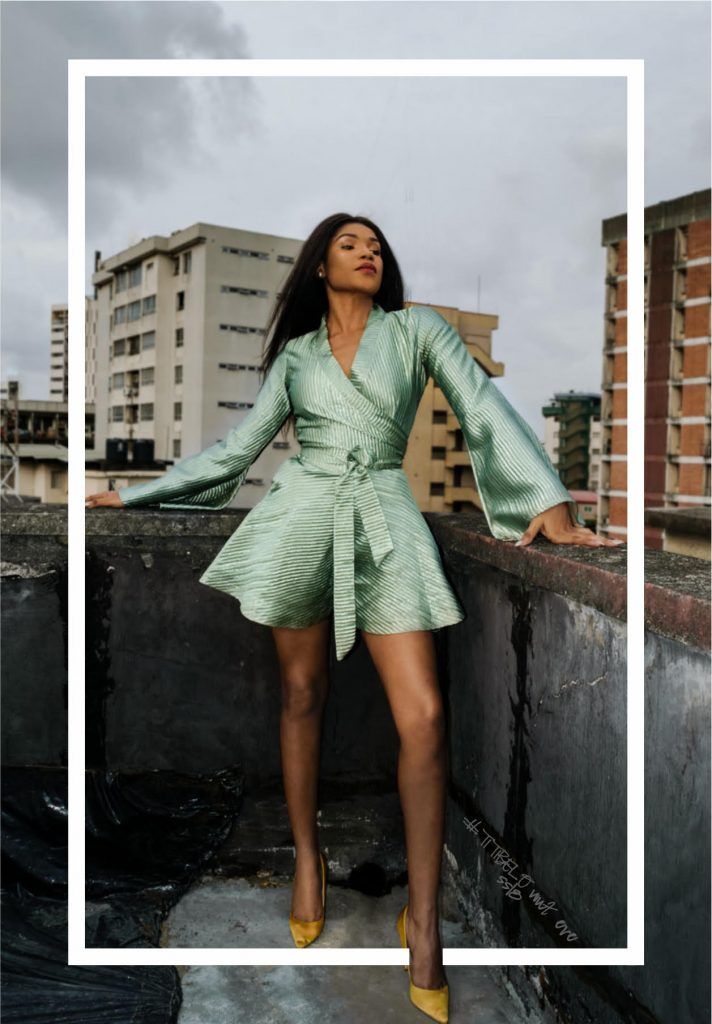 When it comes to personal style, I prefer the unignorable, striking, lowkey couturesque looks but mutedly, I've always adored the spicy, slightly risque aesthetic of the downtown set I would refer to as the "Good girls gone slightly bad" as they usually exude a "je ne sais quoi" that adds a certain sensuousness to any outfit. This style is often sultry but without looking like one tries too hard and also maintains a certain sophistication.
Lagos-based designer, Titi Belo, captures that spirit quite aptly in her new offering which stars flirty mini dresses, skirts with high riding slits, pinnafores, slogan tees, berets, playsuits, asymmetrical sleeves, uneven hems. Drawing from her Alma-mater (Queen's College) in which life was peculiarly structured and restricted, the designer re-imagines herself and peers with newly-found freedom. With an innovative and charming structure, the collection keeps classic streamlined shapes with no short supply of quirk.
The 'TITI BELO Wuz Ere' sees signature features such as ruffles, pleats, bubble sleeves and layers taken in  new experimental directions -see: "Sunday Wear" in egg-white jersey, cut with a bias to appeal to the cosmopolitan woman, the #QCOG-recognizable statement tees with classic graffiti slogans, the deconstructed and "sexed-up" denim to reflect modern-day finesse. As for the color scheme, most of the simple silhouettes in fabrics like silk chiffon, ethereal damask, polish cotton and spandex are offered in a spectrum of subtle colors, including crisp white, the brown of caramel, light green with silver undertones, navy and cloudy gray. A highlight for this collection is its styling possibilities as this is just the sort of collection you could pack into a suitcase and play around ensembles for days; in other words, they are pieces anyone (fashion inclined or not) will instantly covet.
Don't just take my word for it, scroll through to preview all the looks in snaps ahead.
---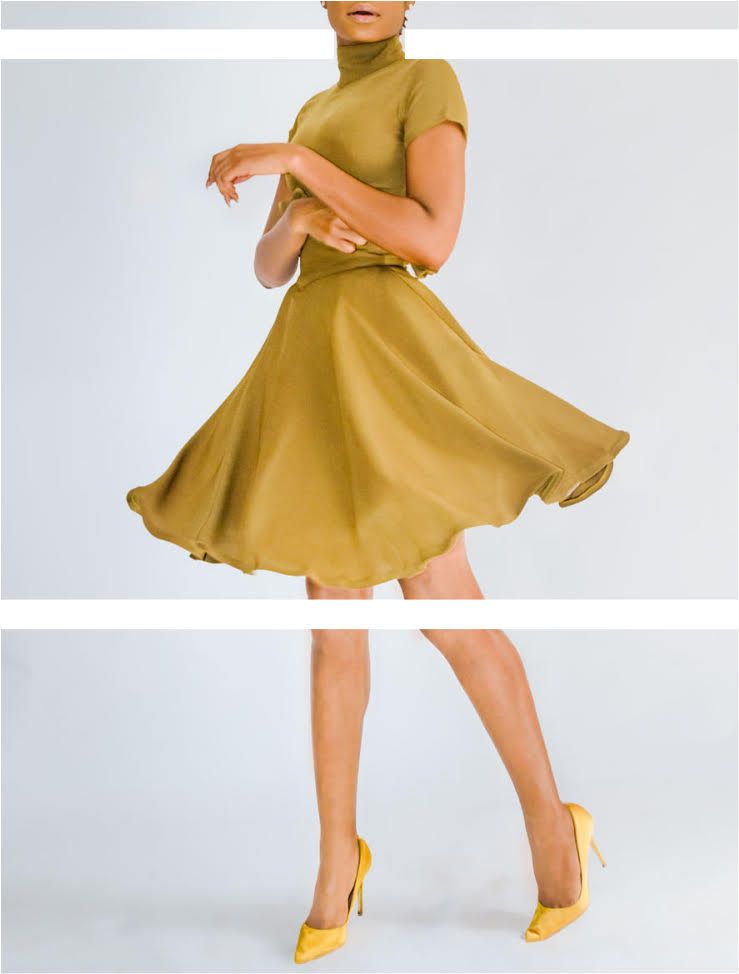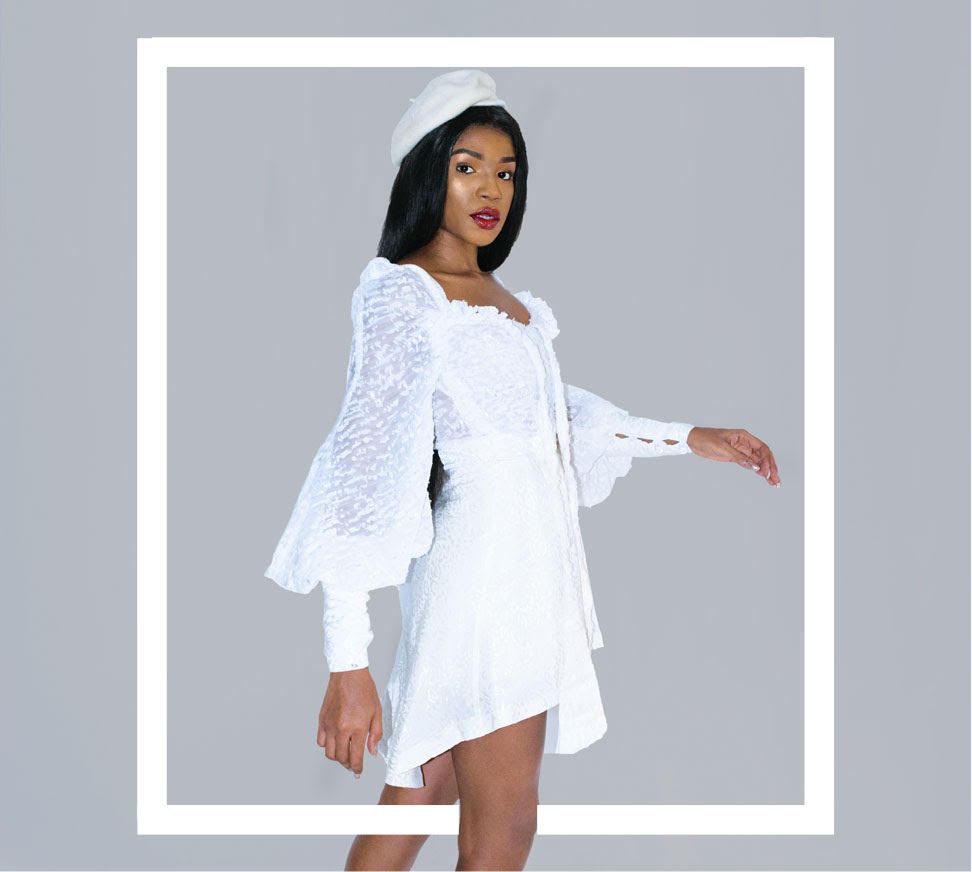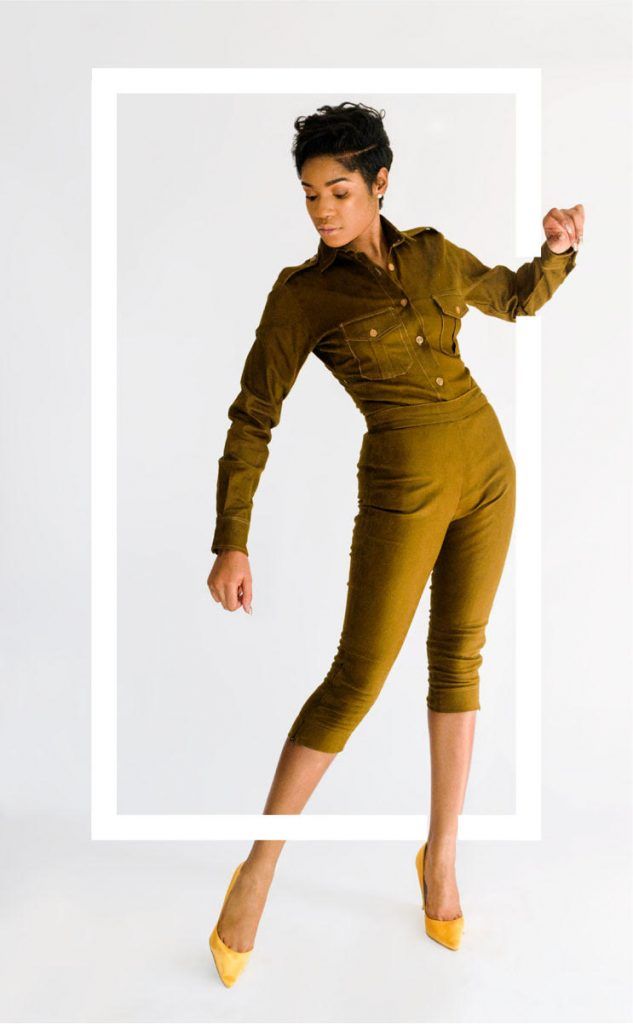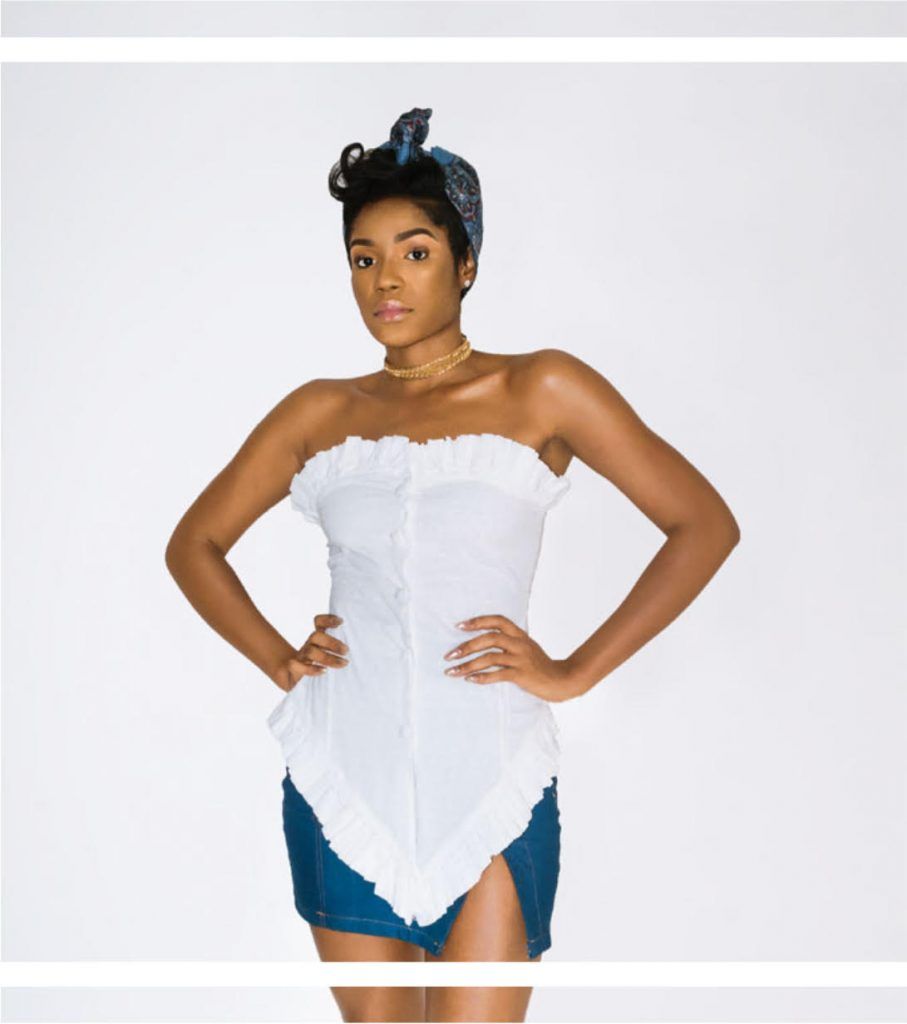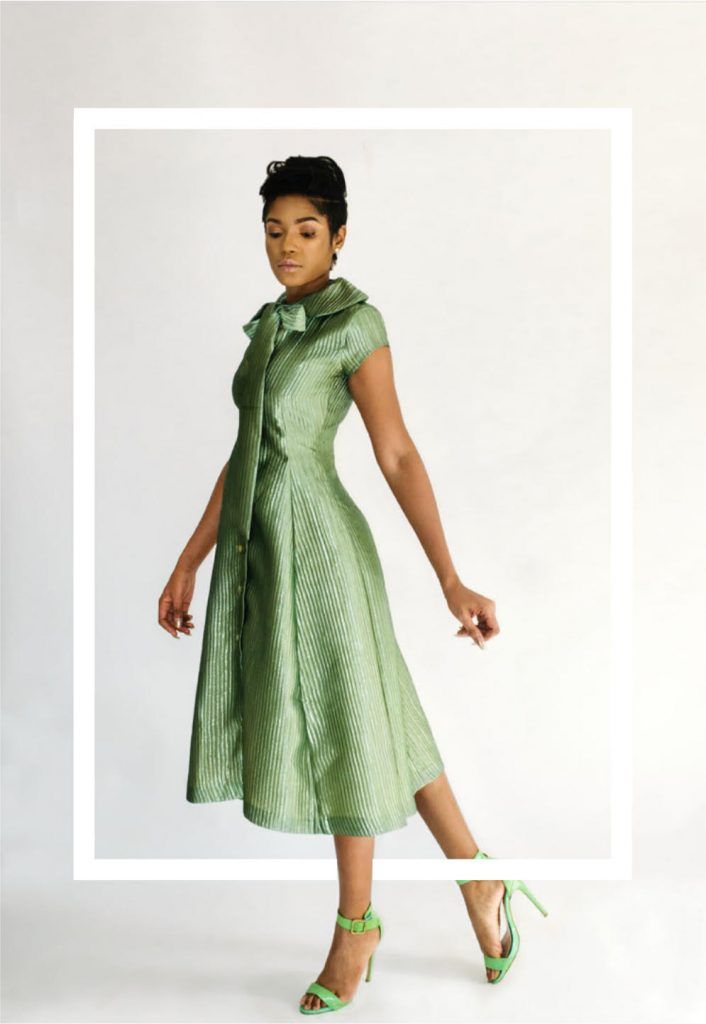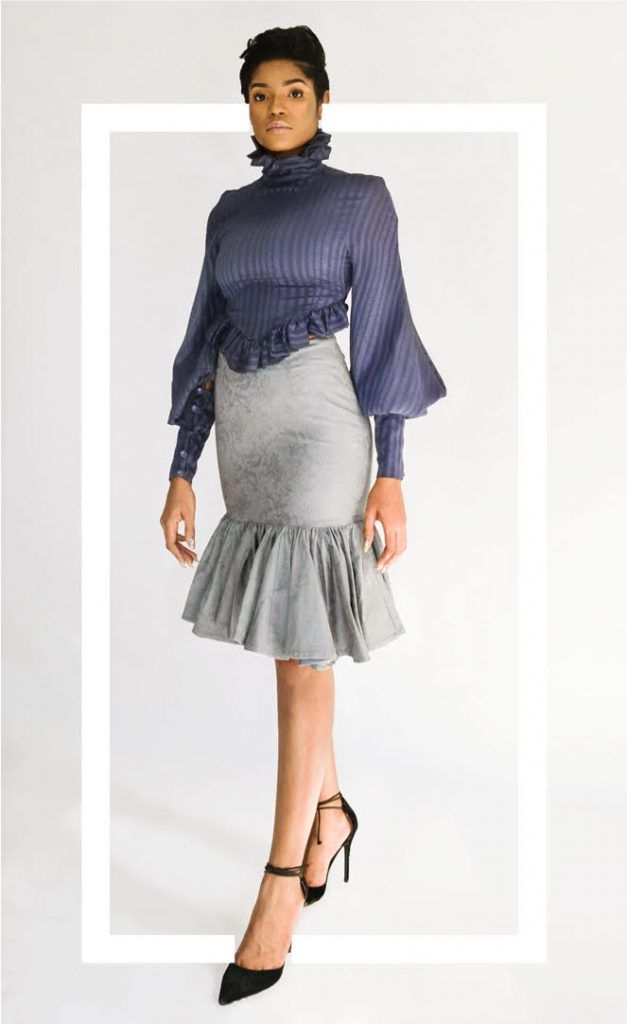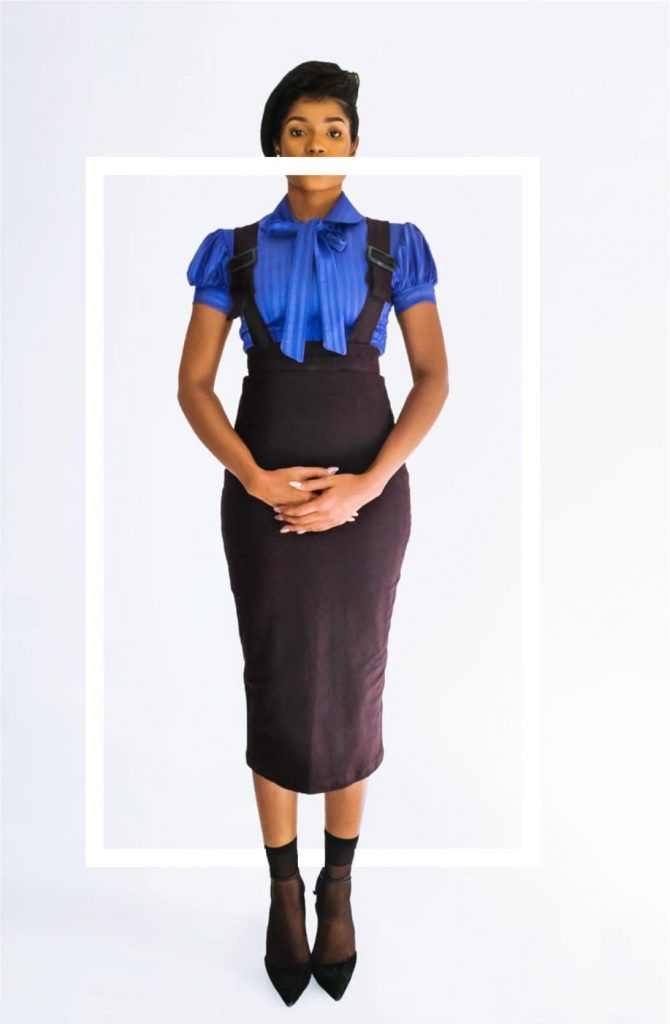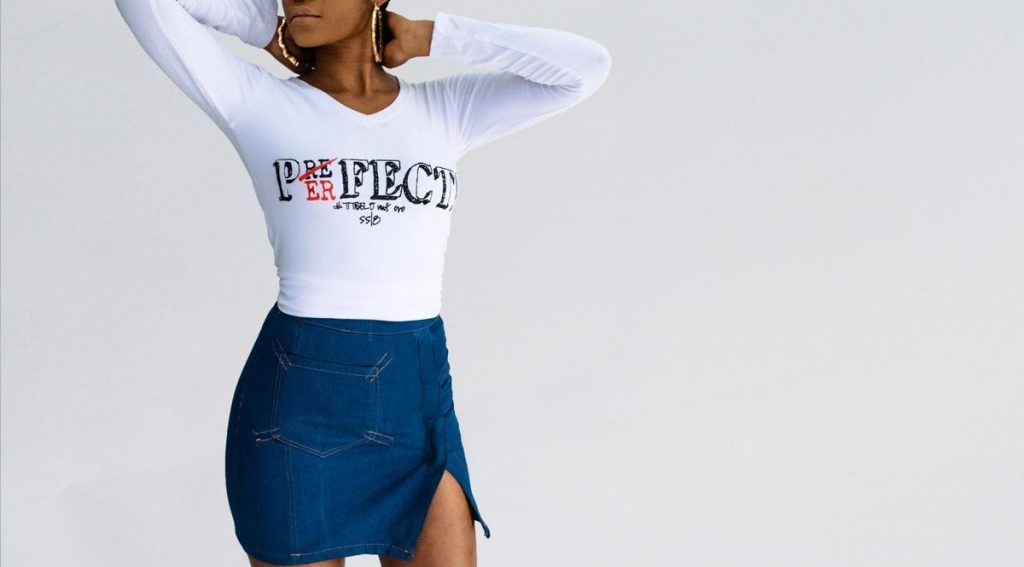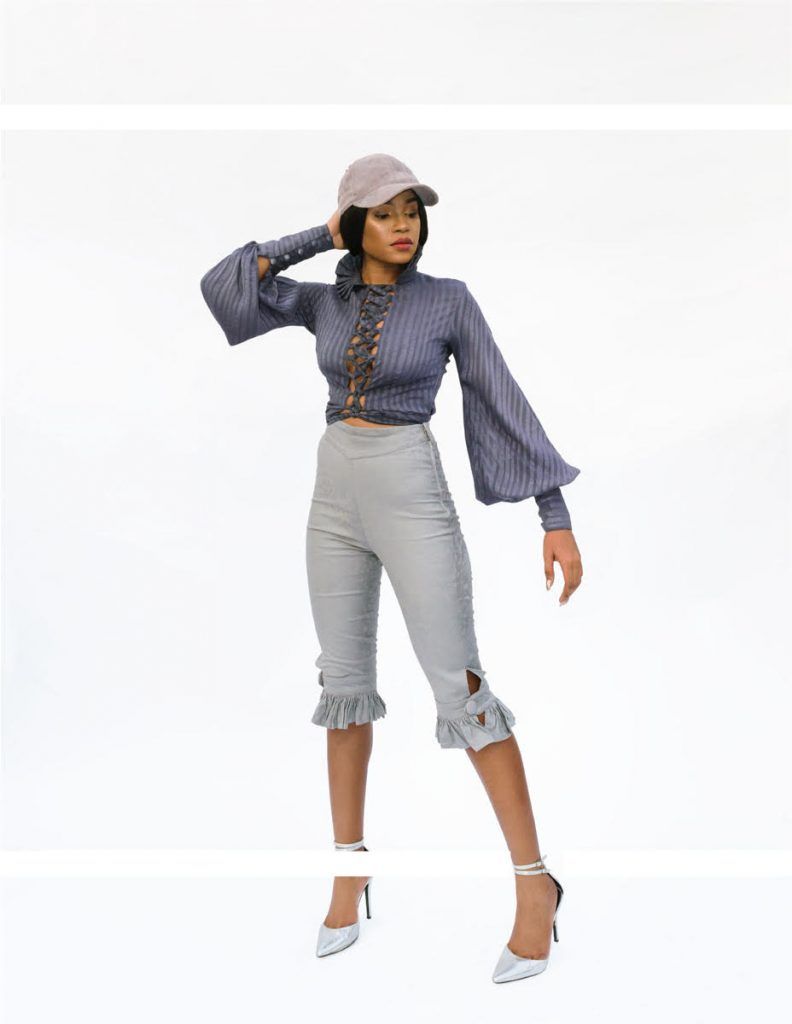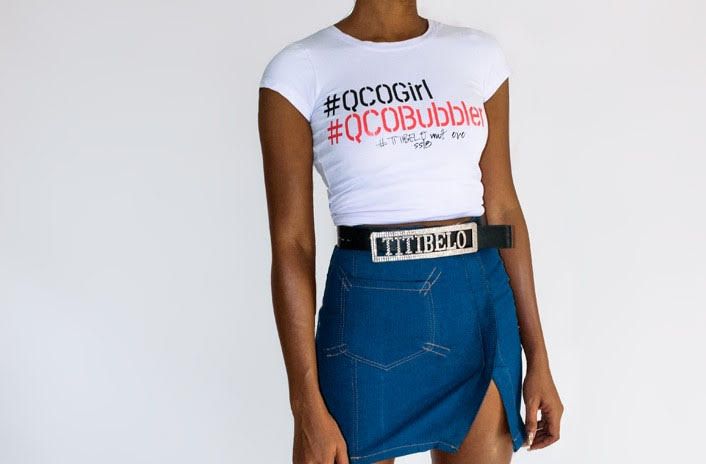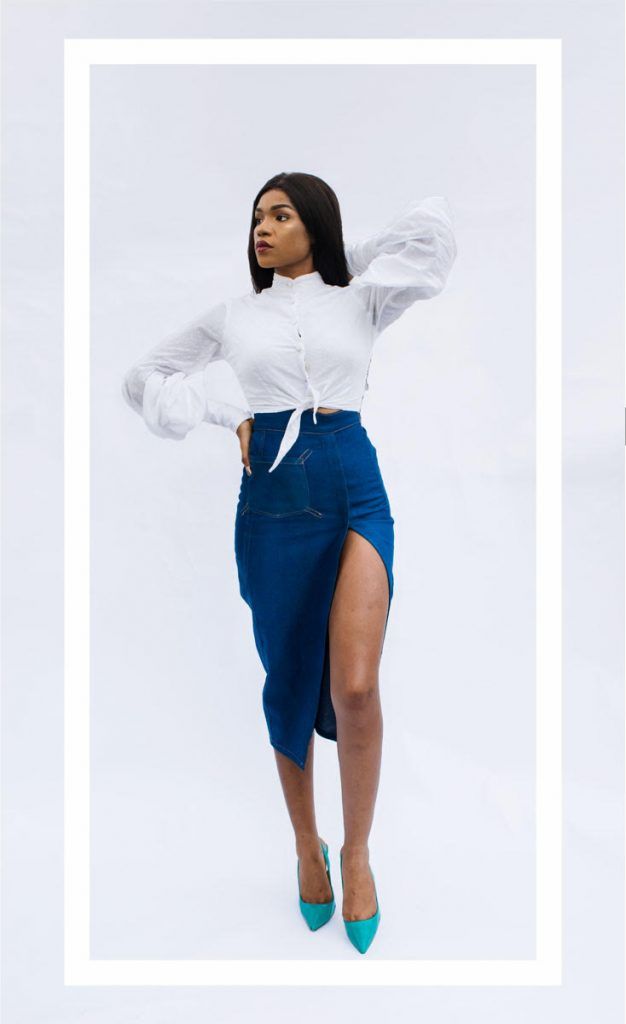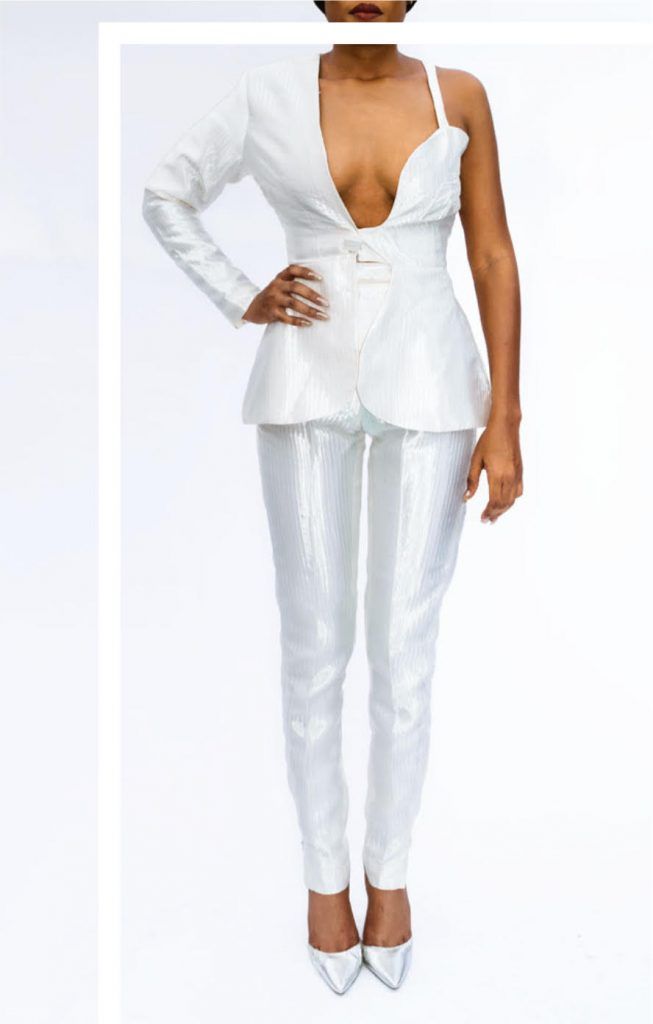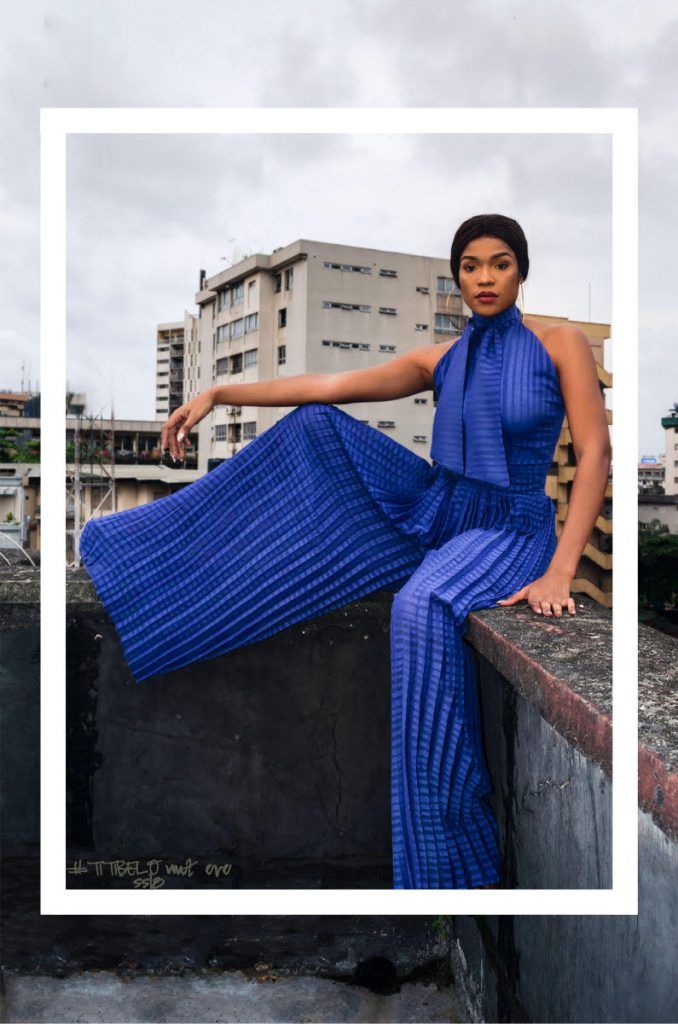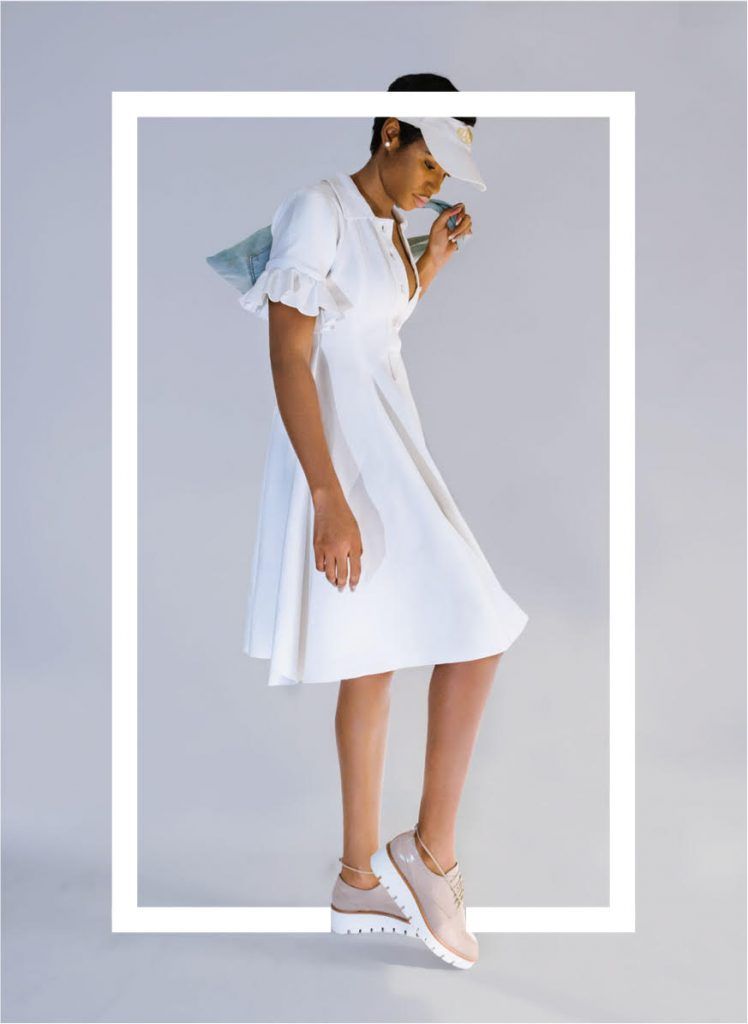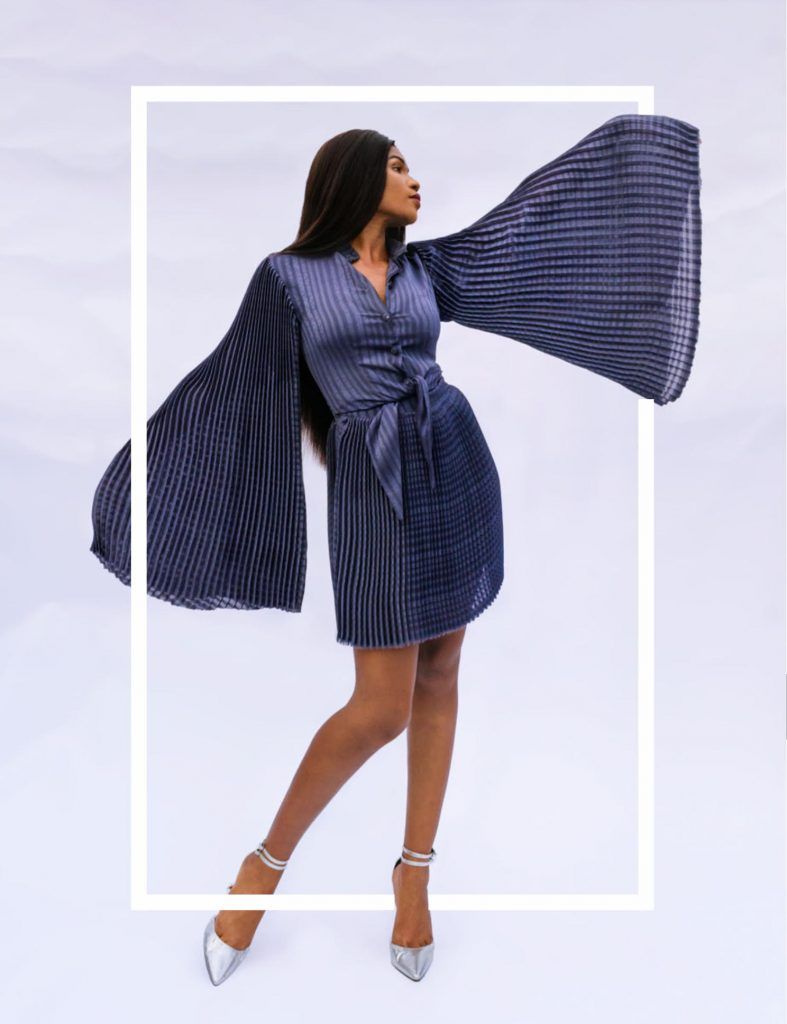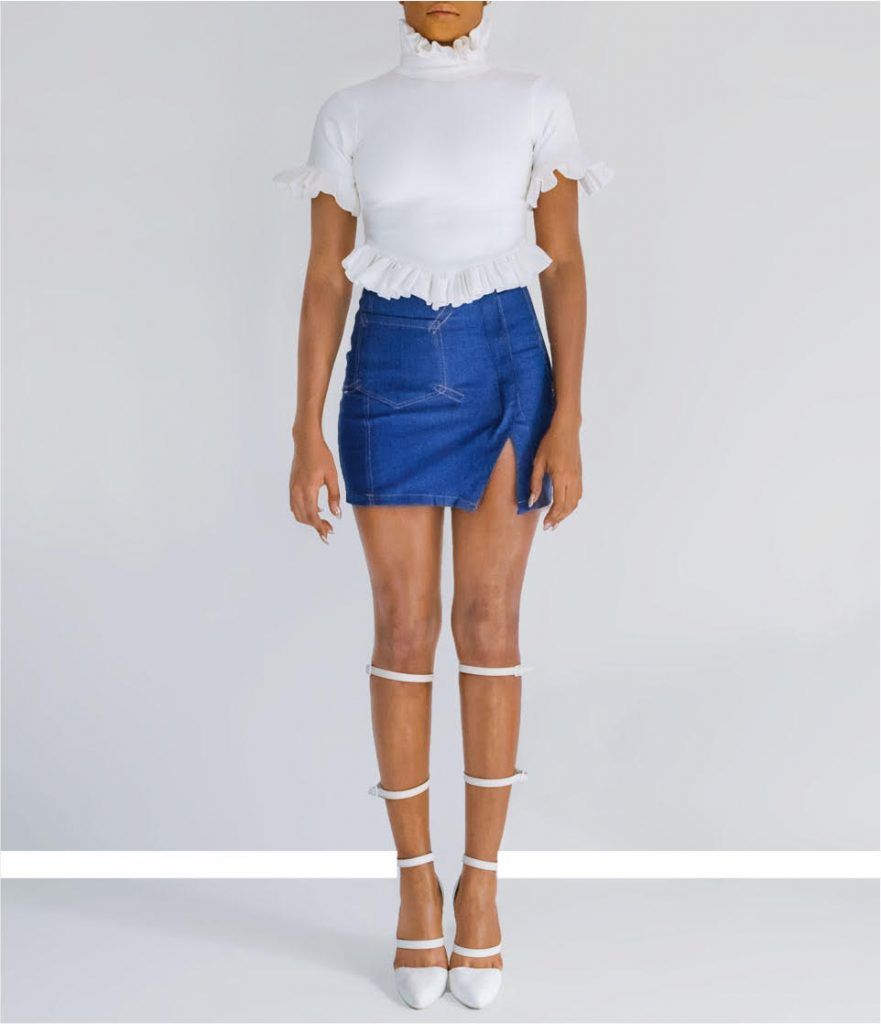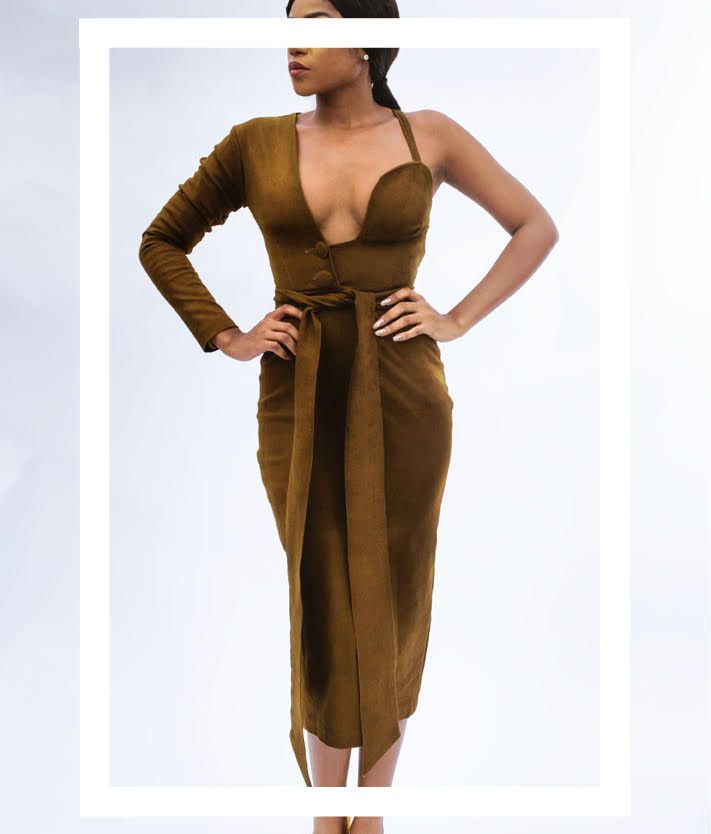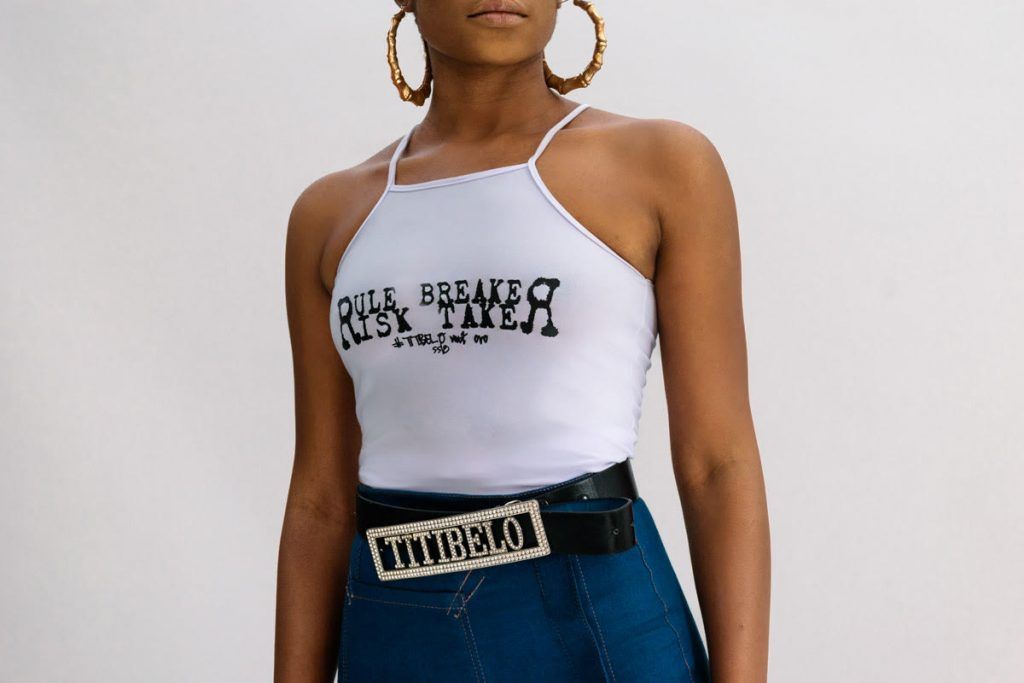 ---
CREDITS
Model | Alex Nwokedi
Photographer | Tolu Sanusi
Styling |  Edwin Okolo
Beauty (Makeup, Hair) | Precious Nwele, Teetee's Touch
Creative Direction | Titilayo Belo
Creative Assist| Shalewa Belo