The latest brand on the fashion block to catch our eye is new womenswear brand, Nyosi. Birthed by Vanessa Iloenyosi, the debut ready to wear collection is inspired by her different experiences of living in Lagos and abroad. Drawing from the vibrancy of Lagos to the subtlety of European fashion – you can see nuances of the designers inspiration in every single piece. Comprising easy matching sets, bold coloured blouses, skirts and even some bootleg jeans – the brand is effortlessly cool. You know that girl who looks like she just threw something together but still manages to look stylish? Yep, that's the Nyosi girl.
In a brief conversation with Vanessa, we speak to her about her delving into the world of design, her vision for the brand and everything we need to know about NYOSI.
Where does the name Nyosi come from?
Nyosi actually is taken from the second half of my last name which is Iloenyosi. Before I started the brand, I struggled with what to call it. I went between wanting something inherently African to wanting a meaningless abstract name. Then it came to me. I chose the name because my whole brand is dedicated to my parents and every sacrifice they made for me to be able to make this happen. I'll tell you now, fashion school was not cheap and being in London automatically means high rent. It was not easy but they made it happen just to see me live my dream. And that was it, Nyosi was born.
How long has it been in the making?
Mentally I have wanted to do this since my first year on University where I was studying Advertising. I actually tried to drop out and go to fashion school but my parents made me wait. I finally got a masters in Design Management for Fashion industries which taught me everything I need to know about building a brand. I moved back and found myself back in Advertising. My mother was kind enough to buy me my first sewing machine to prove that she was on board with my dreams. Long story short i had to wait about 6-7 years to make it happen. Production started about three months ago and now here we are.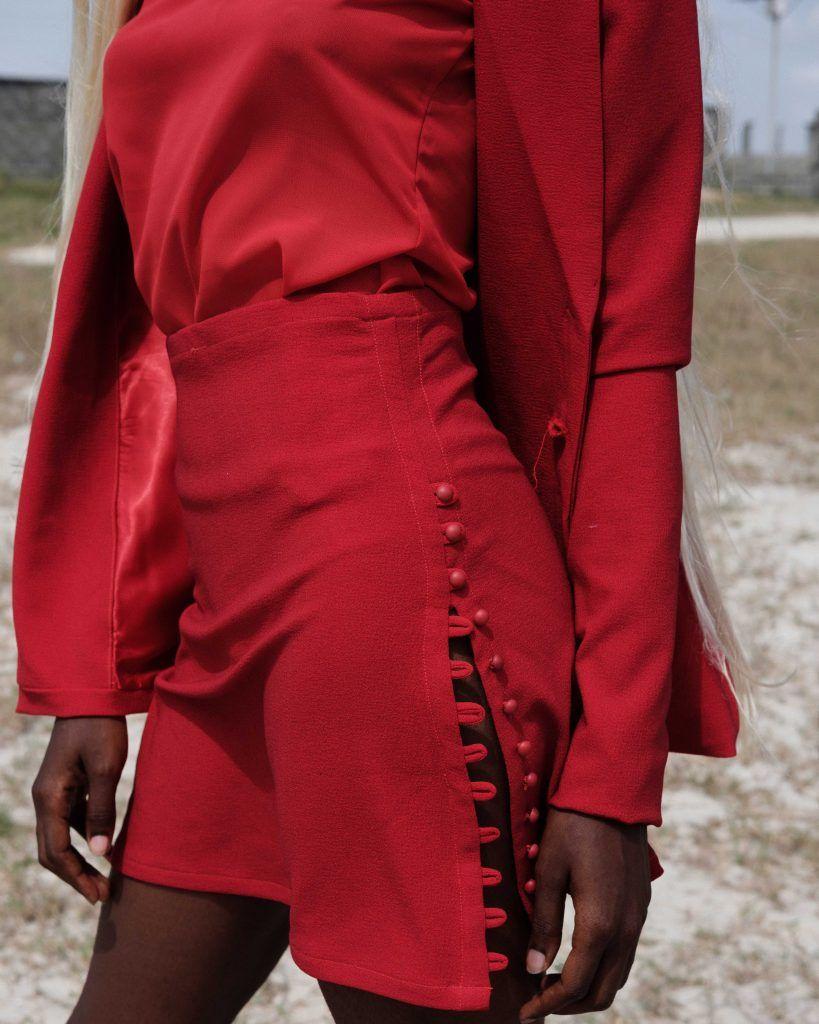 How do I stand out from competition?
Well… I think my main selling point as a designer is not just my aesthetic but my business acumen. Every class and every course and every module I ever took prepared me for this. Psychology classes taught me about the human mind and reasoning, business class taught me cover every gap to maximise profits, advertising; a course i picked by accident because I was about to miss my UCAS deadline, taught me how to sell and market… and most of all, Design management taught me the importance of branding and catering to your target market with a very clear and repeated message. I think I can stop there, that says enough.
Tell us about the lookbook and creative team behind it.
The lookbook was a blessing from God and a lot of thanks also goes to my dear friend and photographer William Ukoh aka Willyverse as well as my friend who I like to call my son, Joshua Aisegbunam – the brain behind the branding and logo. Even though we all like to think we can be a one man army, creating this look-book showed me the importance of a good support system as well as collaboration. I wish I had time to record both of them working, William shoots like he came out of the womb with a f*cking camera and Josh makes logos like he started learning how to use Adobe tools in Kindergarten. All we did was conversations and Pinterest mood boards and somehow, everything came together seamlessly.
[epq-quote align="align-center"]"The Nyosi woman is bold, sexy, not afraid to be different but very fond of old classic styles"[/epq-quote]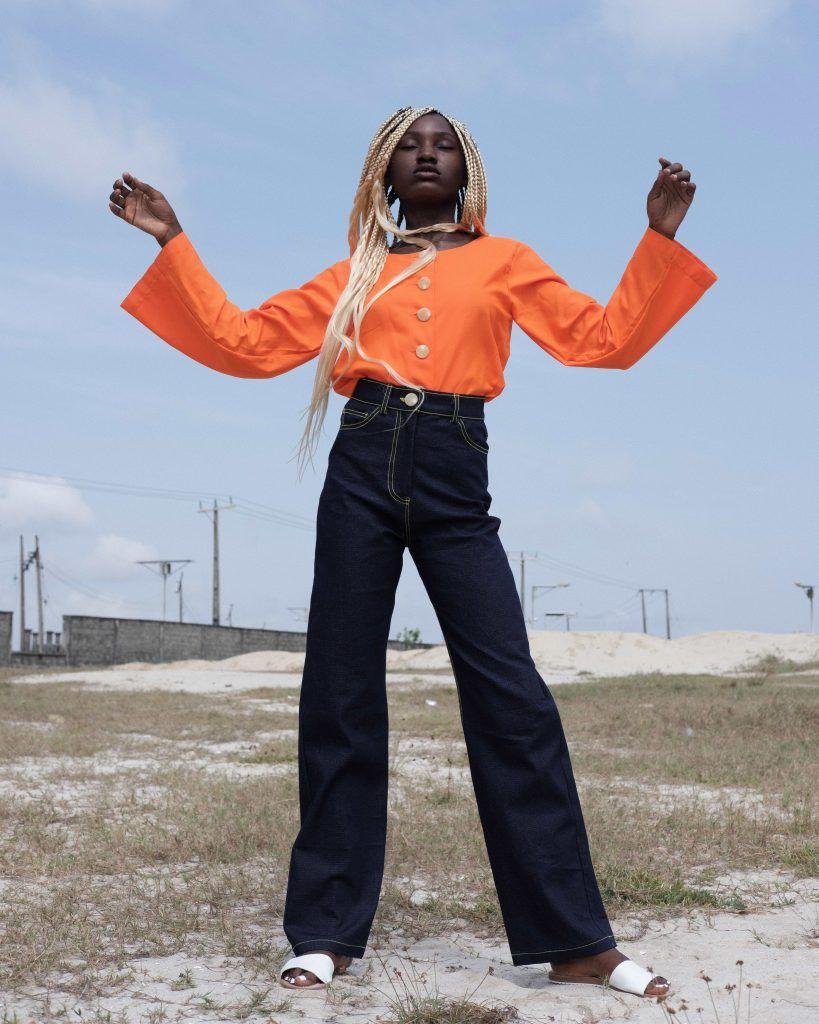 Describe the Nyosi woman
The Nyosi woman is bold, sexy, not afraid to be different but very fond of old classic styles. She likes galleries and smoking Cigarettes by the beach in Cannes but also spends her weekends at Shrine drinking Whiskey and dancing by the stage. 
How do you deal with production and quality control?
I have a 9-5 so its hard to always watch my tailor as my other job is extremely demanding but I use the power of the tongue. Fortunately God has blessed me with a tailor whose work ethic is pretty much 9/10. All i did when i hired him was calmy explain I hate rushed work and lack of attention to detail. Like a "If you do this right, I don't ever have to shout" type of conversation. He knows Im particular and does the right thing pretty much and when he doesn't I bin it and he has to start again.
See more images from the NYOSI lookbook below.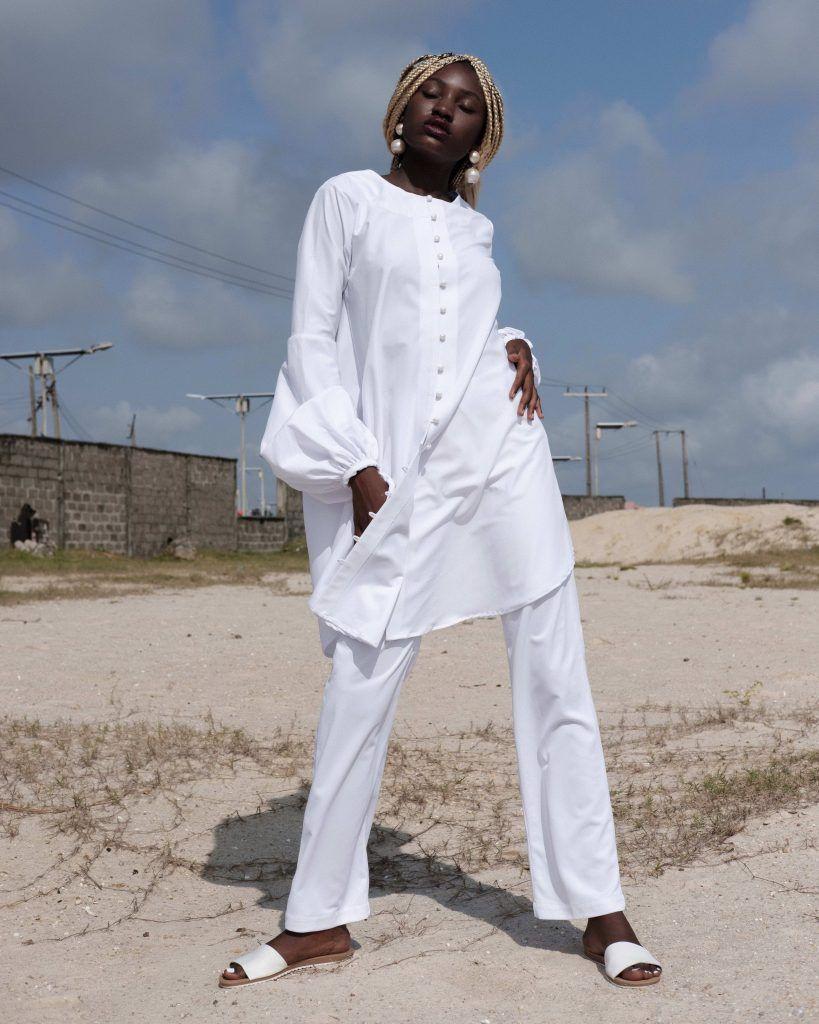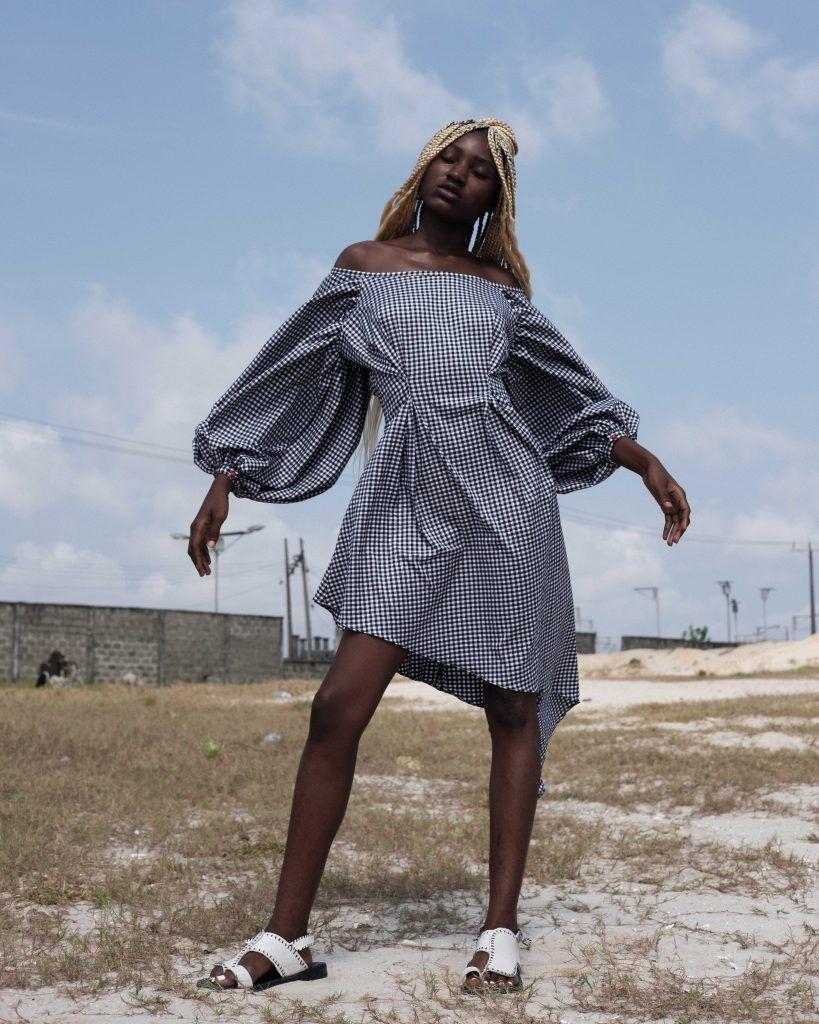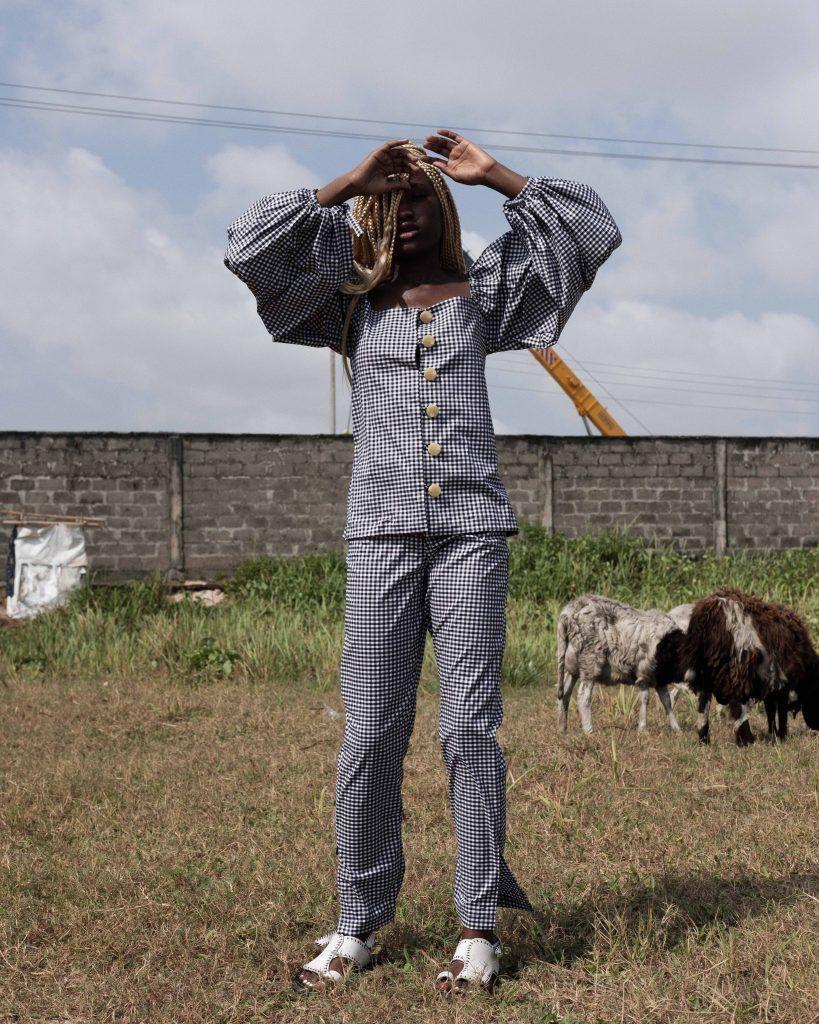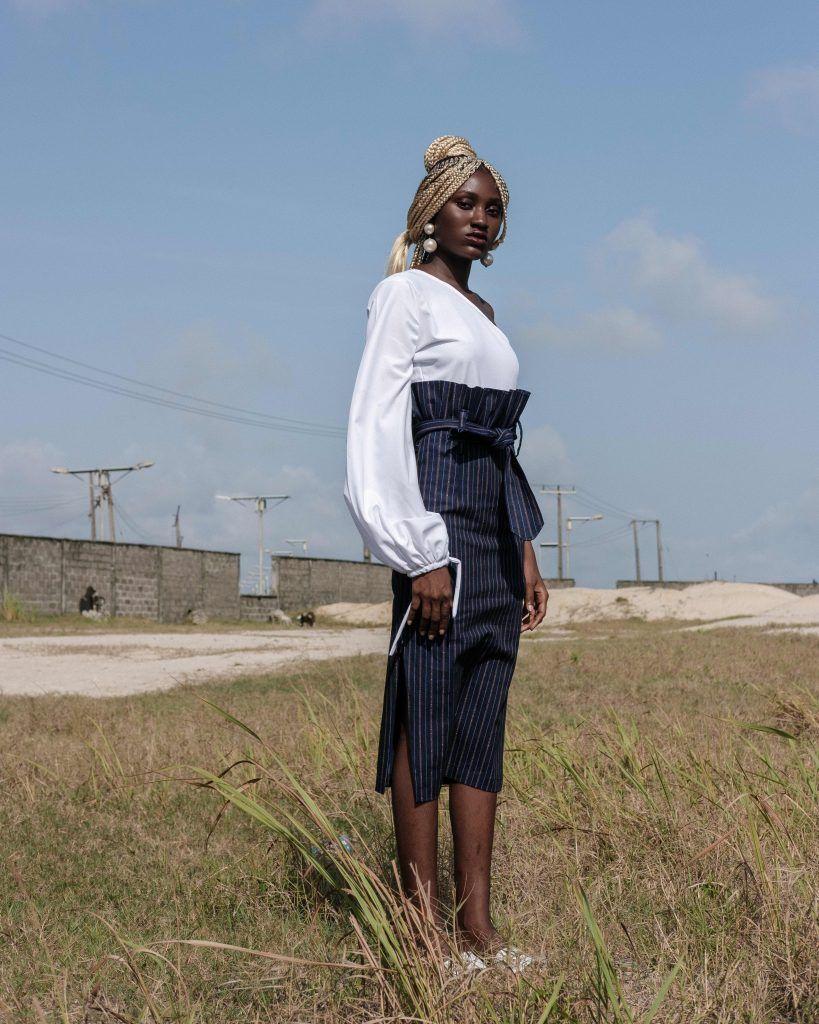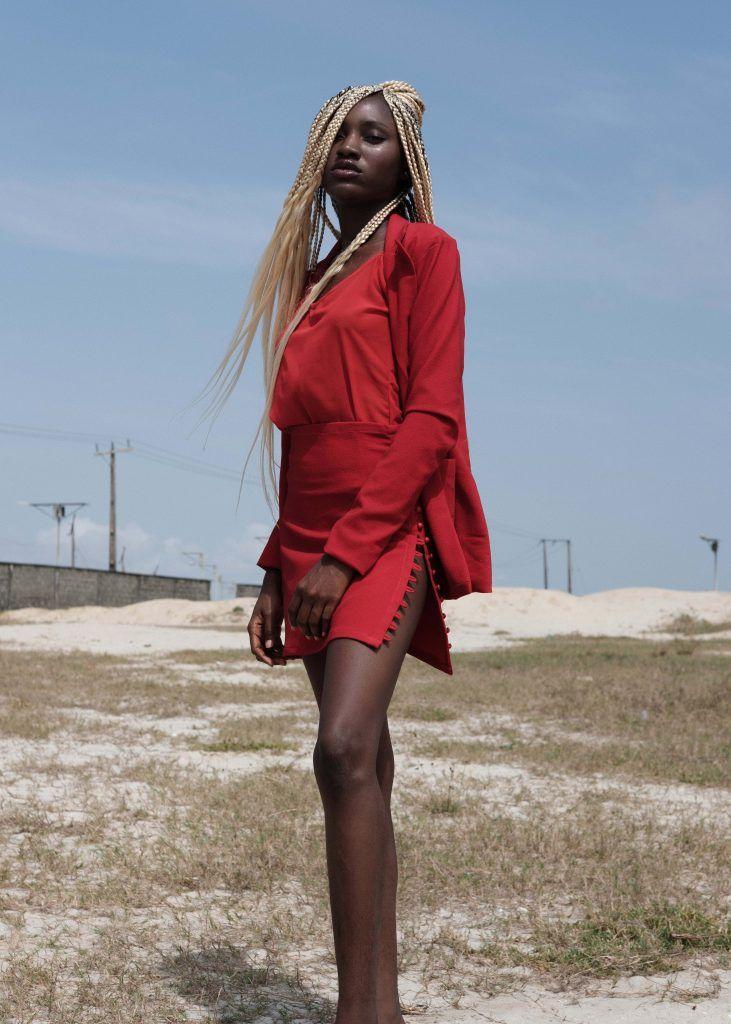 Credits
Photography: William Ukoh (@Willyverse)
Model: Omolara Ikoli (@omolaraikoli_)
Branding: Joshua Aisegbunam (@j.asieg)
Keep up with NYOSI on Instagram
here.