You probably won't find this restaurant if you aren't looking for it. It's hidden in the compound of a luxury furniture store without any road signage. But once you find it, you'll never forget it because it will become your new favorite spot in no time.
Food shack as the name connotes is an unpretentious restaurant snuggled on the increasingly popular, Ologun Agbaje road in Victoria Island. In the day time – they operate on a takeout only basis so it's pretty much like a food truck – without the cool wheels. However, at night time – the compound is transformed into an uber cool, relaxed outdoor area with wooden benches and funky stools made out of logs and you get the feeling that you are in a very, very cool backyard.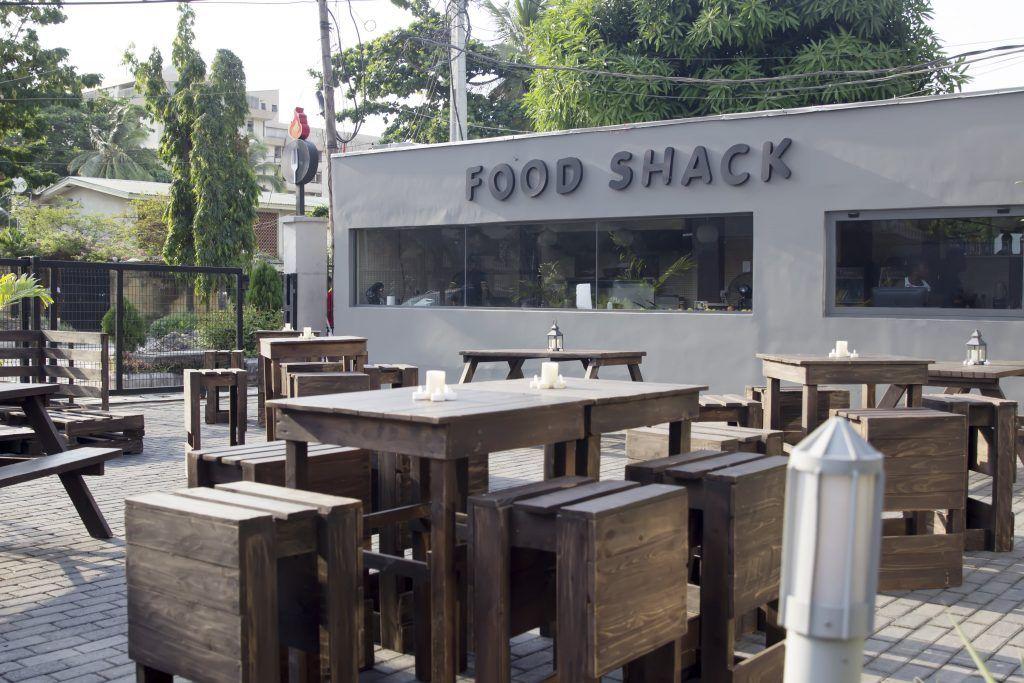 The menu is easy going with a selection of burgers, sandwiches, shawarmas and meat options. There's something about the menu we really like – perhaps the American style feel it has that makes you want to eat al0t – again – American. Either way, the menu has many solid options without being overwhelming.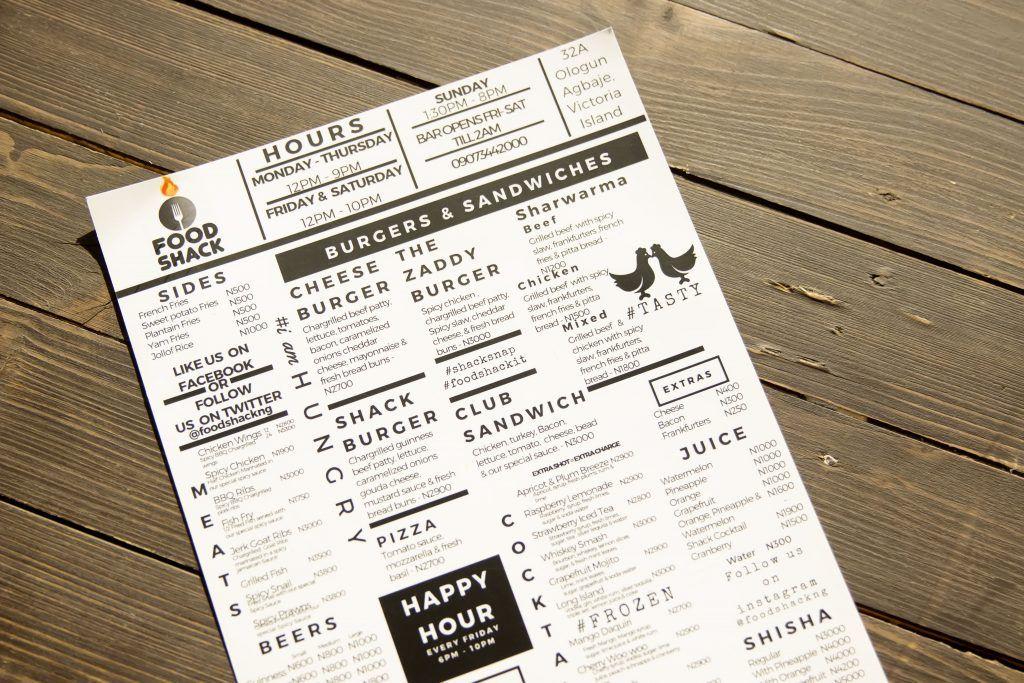 The Zaddy Burger is a new addition to the menu so you know we had to try that first. It had spicy chicken and beef with a spicy slaw that sounded to good to not check out.
This is how it was served.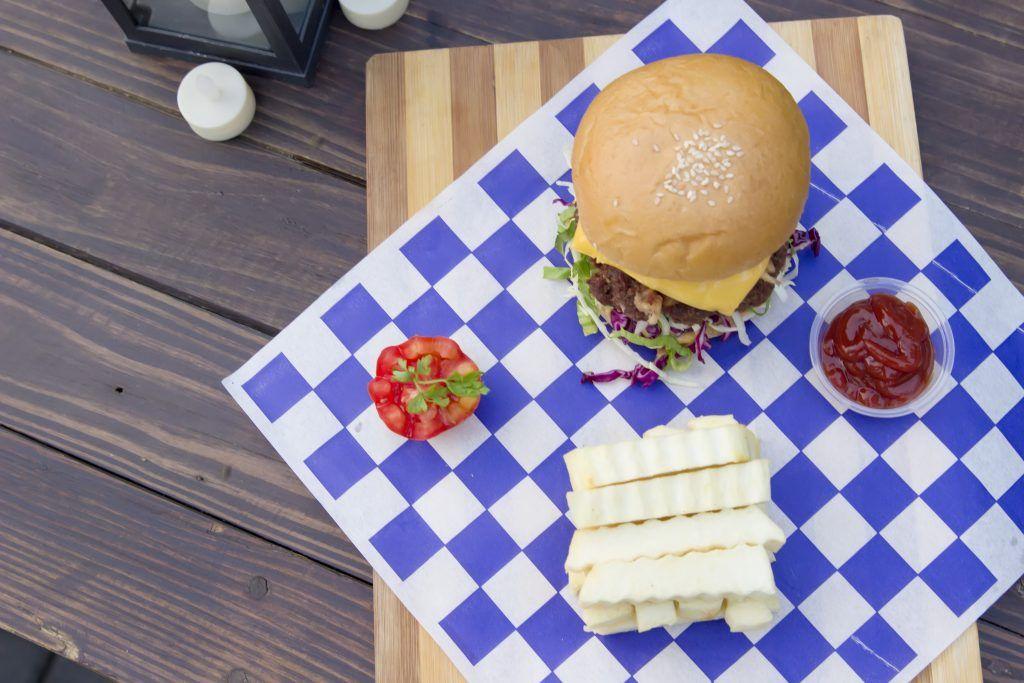 Up close & personal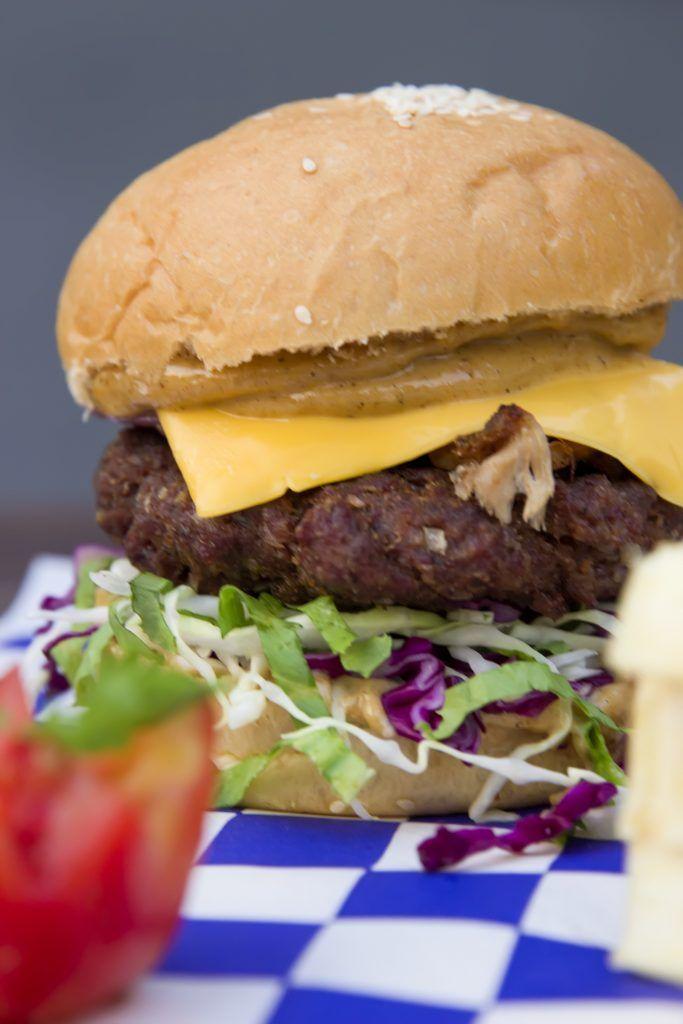 How it tasted:
It tasted like a sharwarma and suya got together, had a baby and named it 'Zaddy'. Seriously. Something about the char-grilled beef patty, the spicy slaw and the chicken just all really complemented each other in a very 'Nigerian-y' way. It's a totally unique taste and feels like they really paid attention to the ingredients. And the bun was melt-in-your-mouth fresh, just like it is supposed to be. Yes, Zaddy.
Although food shack has only been open a couple months, the chicken wings have become some kind of 'urban legend' and loyal customers swear by their wings on their lives. It is said that once you have the chicken wings from Food Shack you will be completely hooked and you will be unable to think of anything else but these damn wings. So, they said.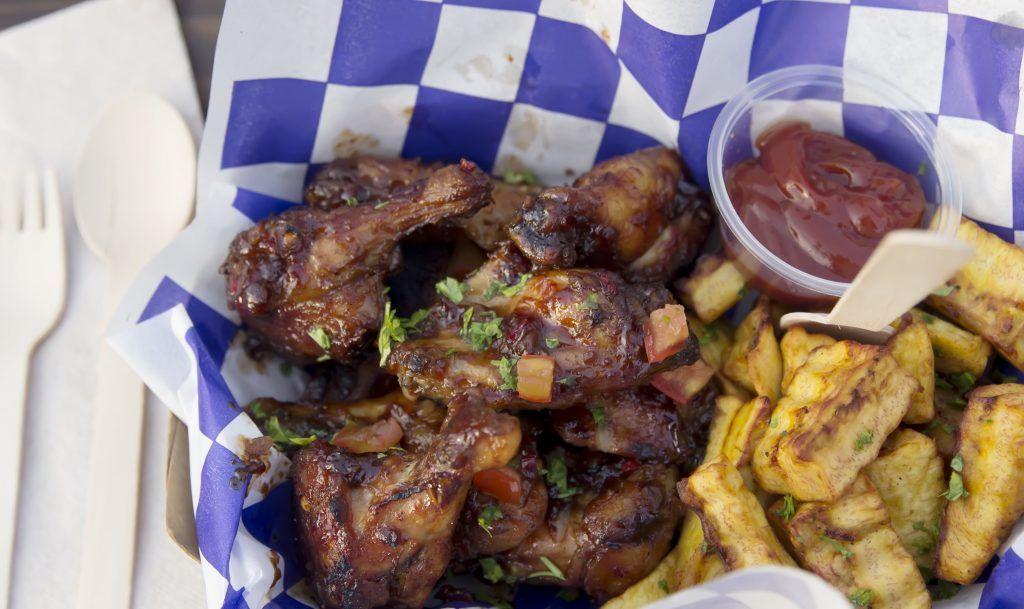 One word – perfection. Actually we lied – because we have several more words to describe these chicken wings. Words like beautiful, succulent, perfectly marinated, tender, sweet & spicy – perfection. You don't usually see chicken wings paired with fried plantain and after this dish, you'll wonder why. The sweetness of the plantains complemented the sweet & spice of the wings like white on rice. We love how the plantains are cut like fries and it just makes for a cooler and more appealing dish. The myth is true guys, we have been able to think of nothing else, ever since we tasted these damn wings.
The next thing on the menu caught are eye – grilled fish. Now, grilled fish is something that is done very, very well in many, many places so it didn't really seem like an exciting option – until we had the spicy sauce.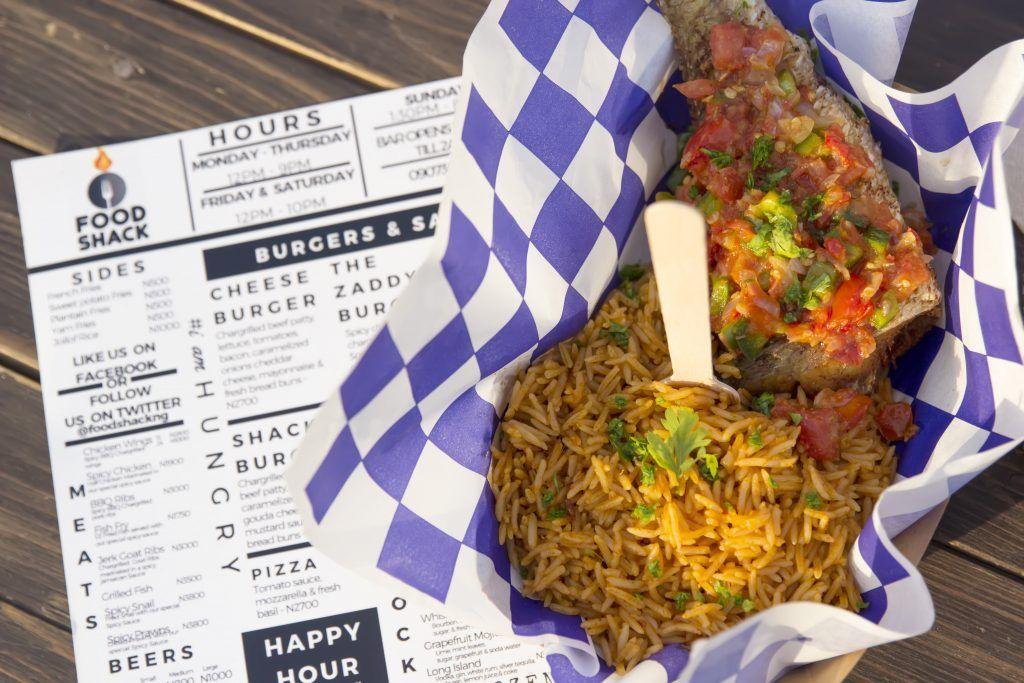 We asked what was in the spicy sauce because this spicy sauce could very well be the key to Nigeria's happiness but its a secret recipe and it's delicious. We particularly liked the portion size of the dish – sometimes fish dishes can be so overwhelming as you are tasked to eat a giant fish and its all too much. But this was really yummy and wee would order it over and over again for lunch (after we finish our wings).
So, the food was really, really good so the drinks have to be a let down. Its only natural – we're in a third world country – something always gives. Sorry, but not sorry – the drinks were beautifully made. The grapefruit mojito is hands down the best mojito we've had in Lagos and trust us when we say we know what we're talking about when we reference mojito's – in Lagos. Something about the sour sweetness of the grapefruit, combined with the sweetness of the brown sugar – super, super refreshing. Right now, this is our fave drink.
The grapefruit mojito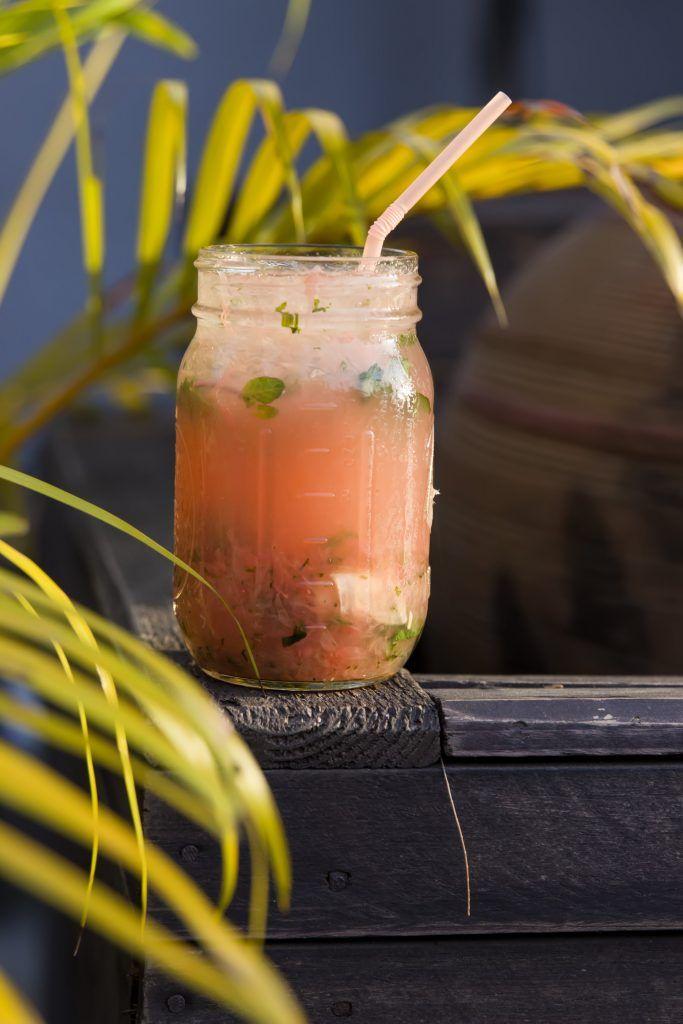 The next cocktail was also a major hit and only ordered it because it sounded cool.
Meet – The Cherry Woo Woo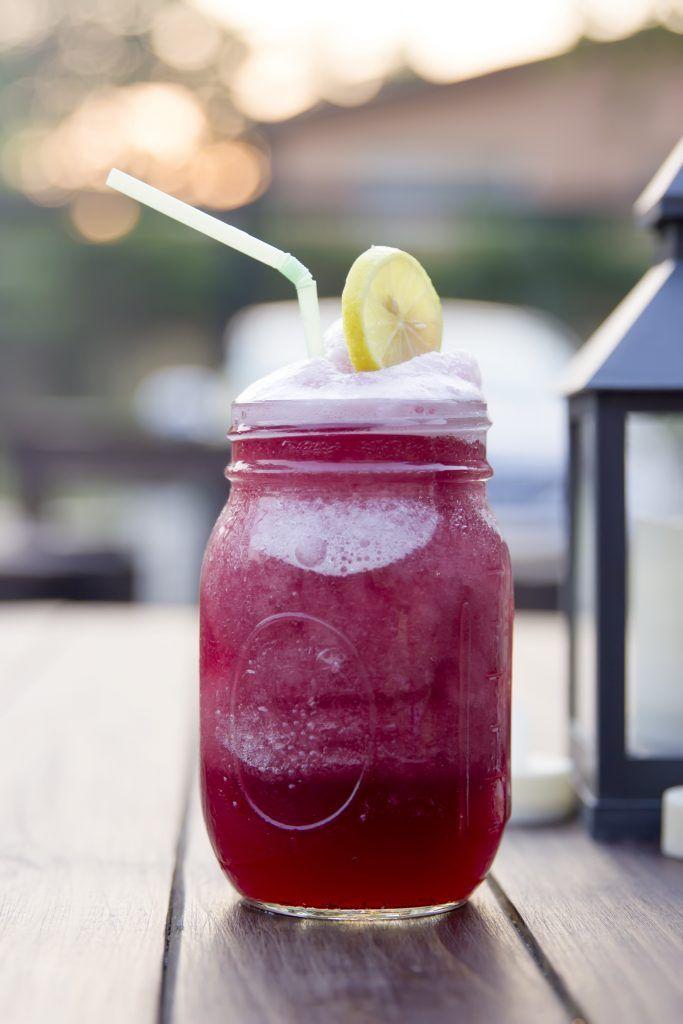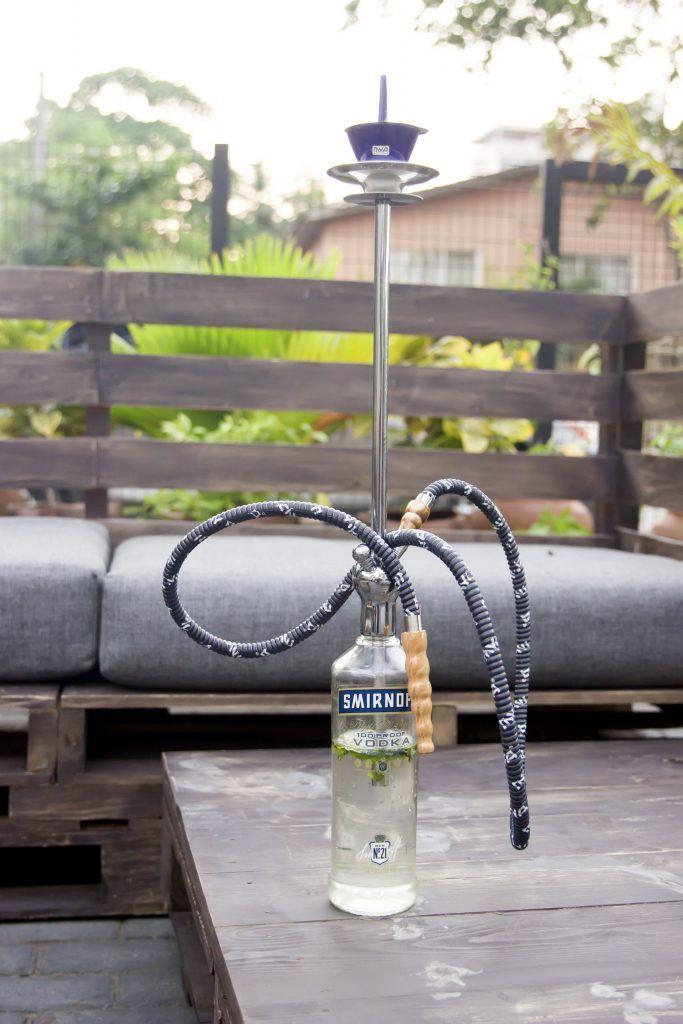 The word that kept coming to us over and over again was refreshing. The cocktails, the space, the food, the presentation – refreshing.
Food Shack is a refreshing and darlingly casual restaurant in the heart of VI. On Fridays, they have a happy hour with chill music, discounted drinks and shisha (with Vodka bottles as pipes). It's a super friendly atmosphere with hearty food and the perfect place to come for after work drinks, unwind and enjoy the  unpredictable city of Lagos that has hidden shacks that are actually gems.
---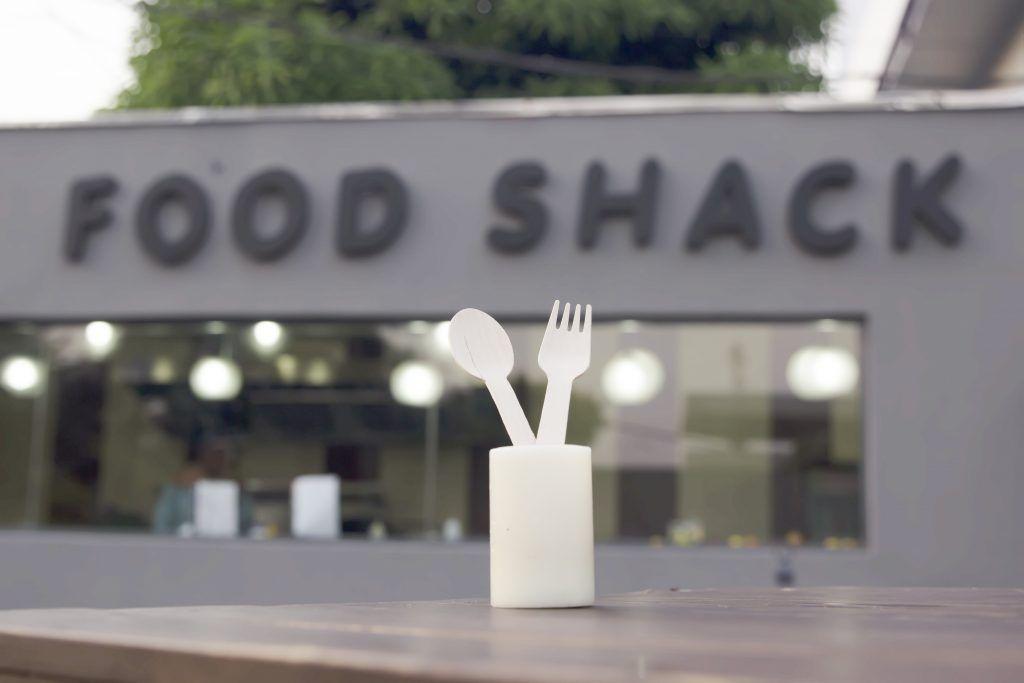 [epq-quote align="align-right"]Food Shack is located at No 32A Ologun Agbaje, Victoria Island. Follow them on instagram: @foodshackng [/epq-quote]
---
Photography by @olupitanolusanya