Cake toast as the name implies is simply toasted cake. It's one of those recipes you see and wonder why you never thought about it. According to Steph of our fave food site – iamfoodblog when you toast it, the edges get hot and crispy while the insides stay soft and cake-y which sounds like a total dream.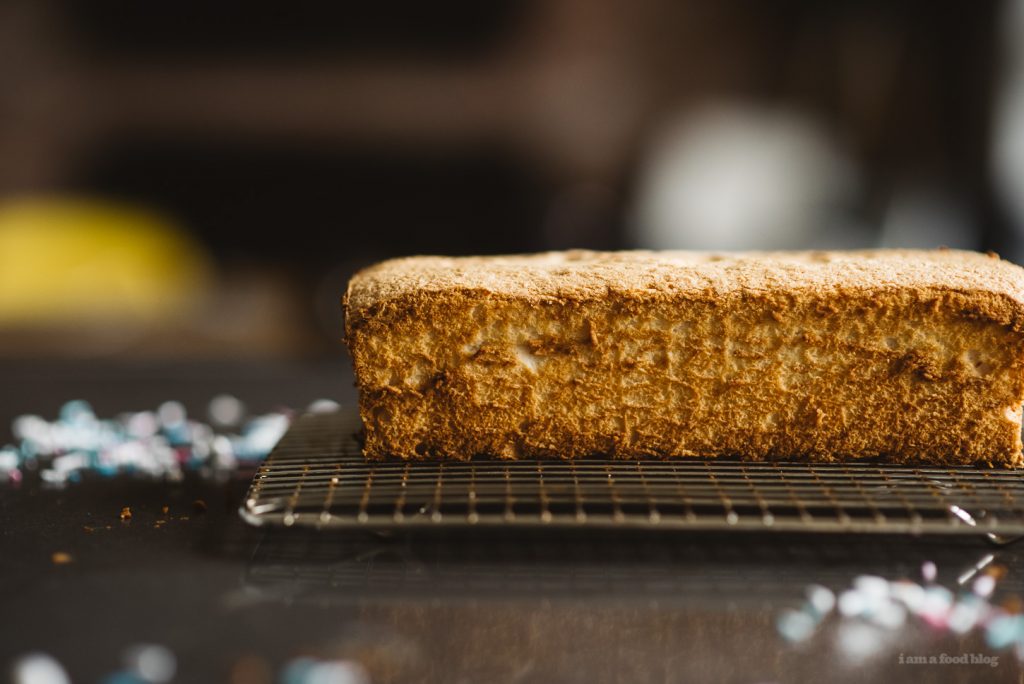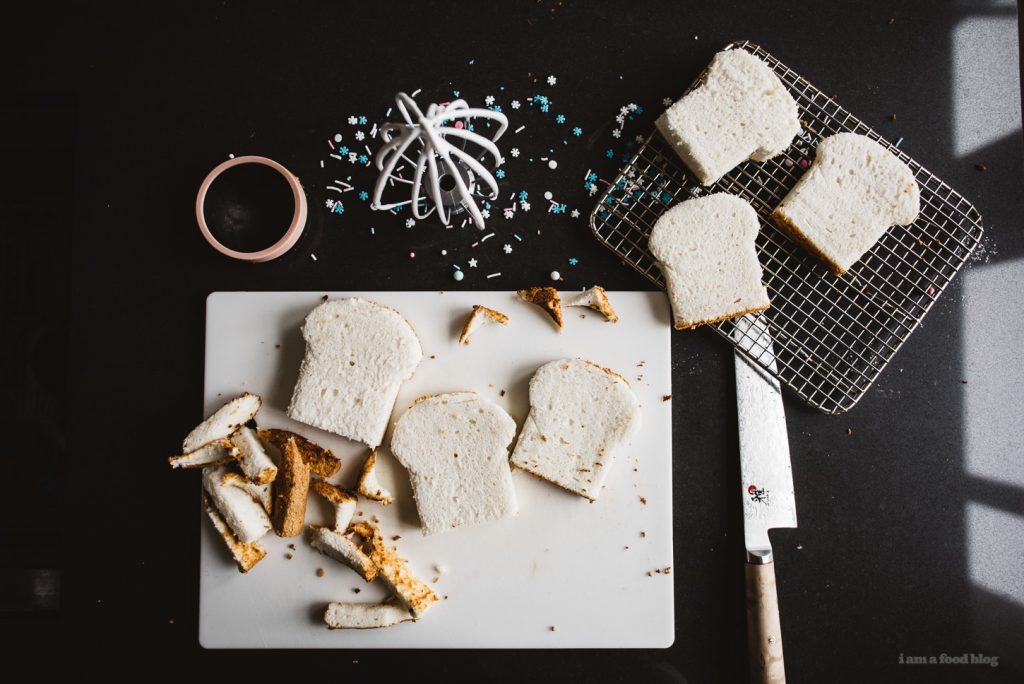 The trick is you have to use loaf cake or pound cake to get this recipe just fight. Which makes sense because it already has a rougher texture to normal cake and can be easily sliced up and put in the toaster without the crumbles going everywhere.
But the reason why this recipe will make you believe in unicorns is because Steph spread whipped white chocolate all over the toast and put some darling sprinkles on top. It's looks like a homemade pop tart and we want to keep everything to ourselves.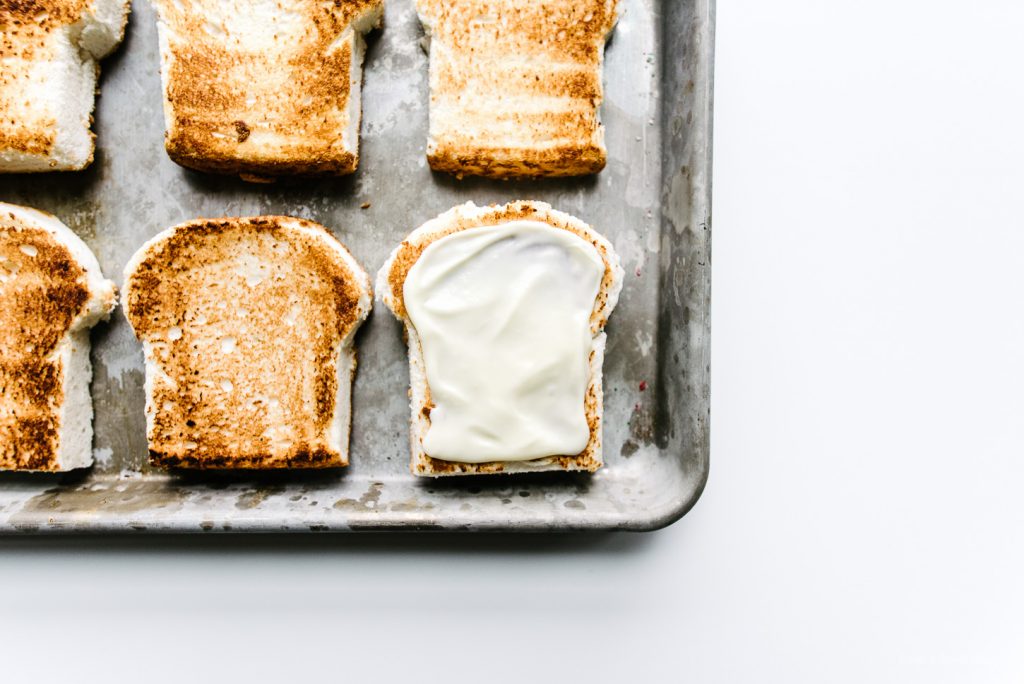 If this isn't the cutest recipe you've seen in awhile, we don't know what else to tell you.
You can either by some ready made pound cake and pop up it in the toaster – or you can simply follow the cake loaf recipe below and do it yourself.
Ingredients
Preparation method
Preheat the oven to 375°F.
Sift together flour and set aside.
In a grease-free stand mixer bowl, add the egg whites and whip on low until foamy, about 1-2 minutes. While the eggs are whipping, whisk the sugar, cream of tartar, and salt together in a small bowl.
Raise the speed to medium and add the sugar mix slowly in a small stream, whipping until the eggs reach medium peaks, 8-10 minutes. Do not over whip, the whites should be smooth and soft, not dry and clumpy.
Beat in the vanilla and almond until just combined.
Add a 1/3 of the flour and fold to combine. You can be slightly vigorous with this step as you're tempering the egg whites. Add the remaining flour in 2 additions, gently folding in, leaving no streaks.
Pour into an un-greased loaf pan and smooth out the top with an offset spatula.
Bake 30-35 minutes. The top should be brown and cracked, and spring back when you gently press down. Cool in the pan, inverted on two cans set on the edge of the pan. Remove and slice, toasting for an extra bit of crunch! I topped mine with some whipped white chocolate and sprinkles for a bit of extra oomph, but toasted angel food cake on its own is divine as well!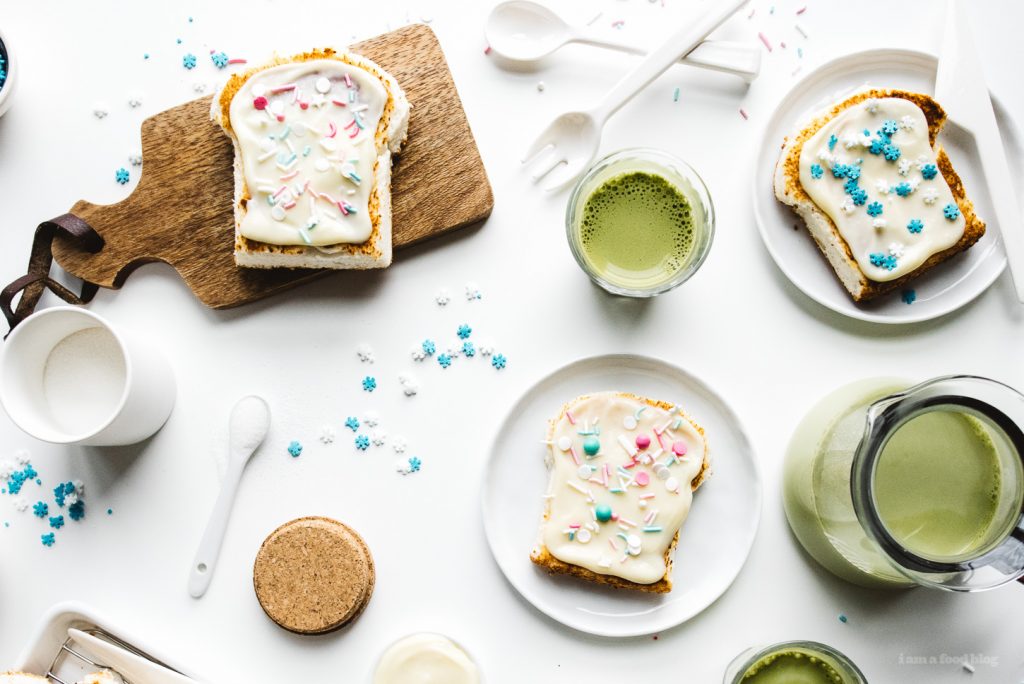 Click here for the entire story behind this yum recipe.