"Did you pay full price for those pants that are shredding?'. Mum, 2016
Denim never goes out of style, there's always a new trend. Bedazzled pockets, ripped , embroidered patchwork, distressed, this time it's 'Frayed Hem'.
The focus of your jeans have moved all the way down. The raw, unfinished edges frayed hem pants give your look a more casual edgy feel.
It looks rather stressful to make, but we assure you it's not. It is however, very addictive. Resist the urge to fray every pair of jeans you own. Here's how to step your hem game in five steps.
( Warning: Attention would also focus on ankles, don't be caught ashy).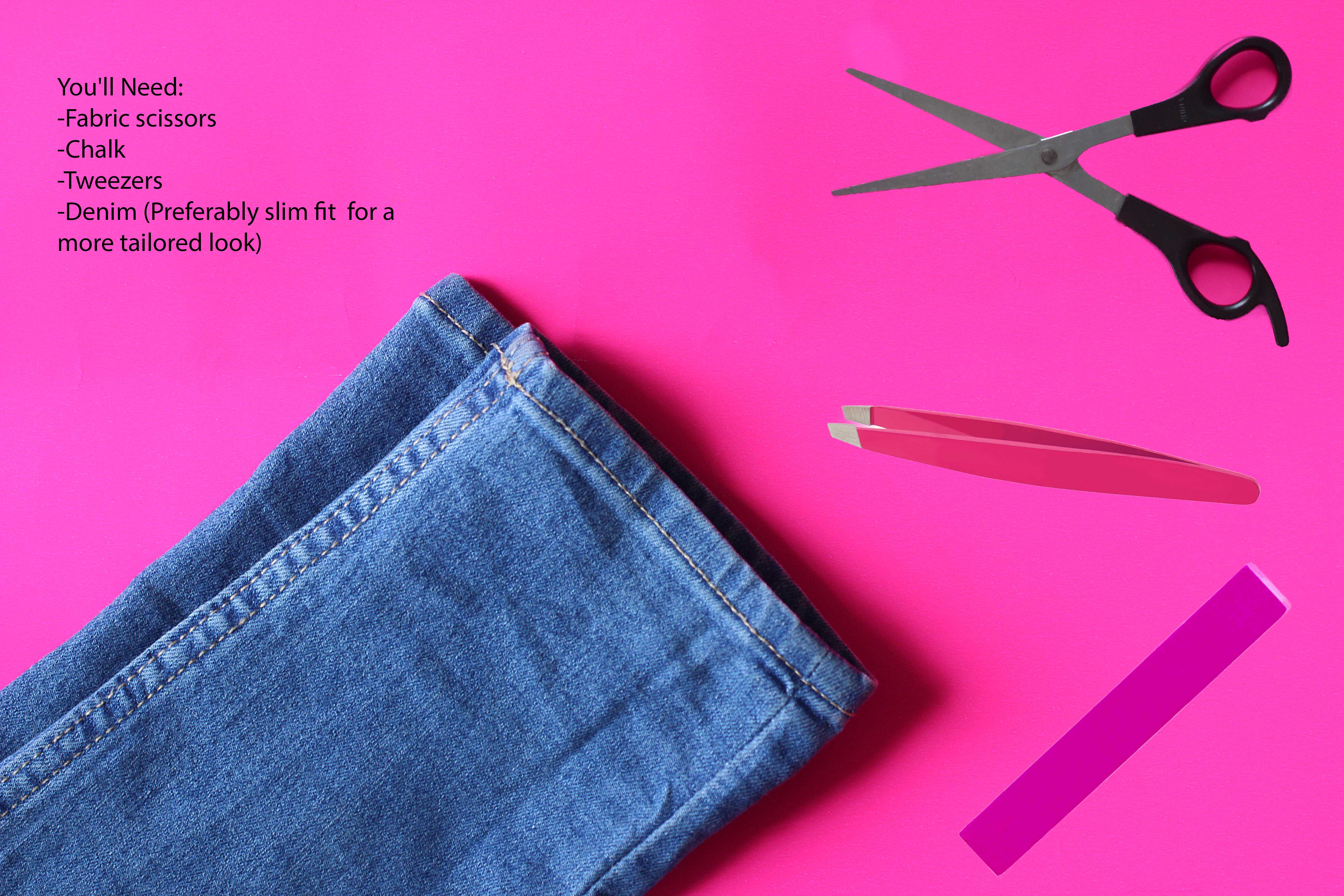 Start by undoing the hem at the end .
Try them on to triple-check the length and decide where you want to cut and fray.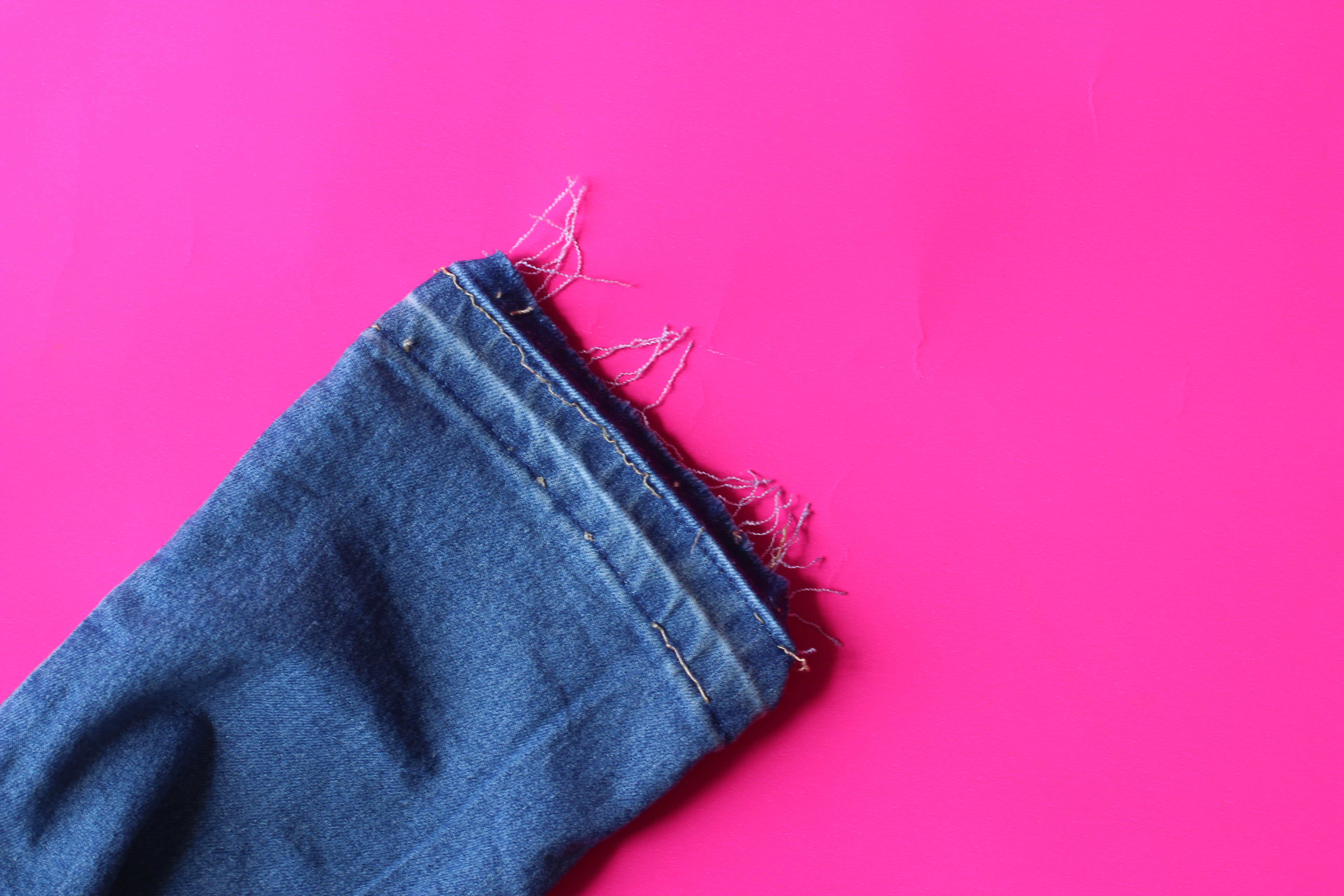 Use chalk/marker to mark the new length of your jeans (where you would like your fringe to start).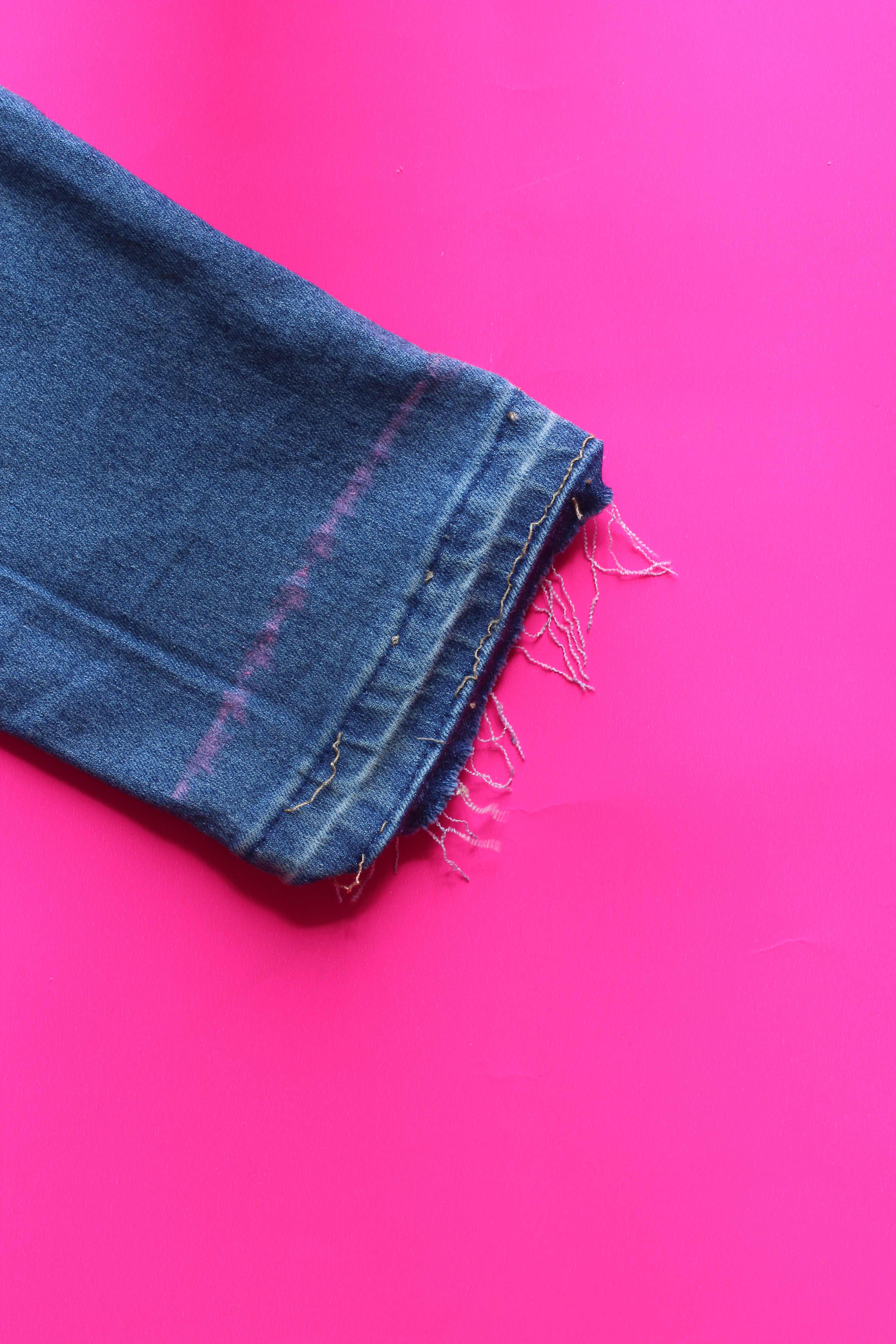 Using fabric scissors, cut vertically to the chalk line you just drew.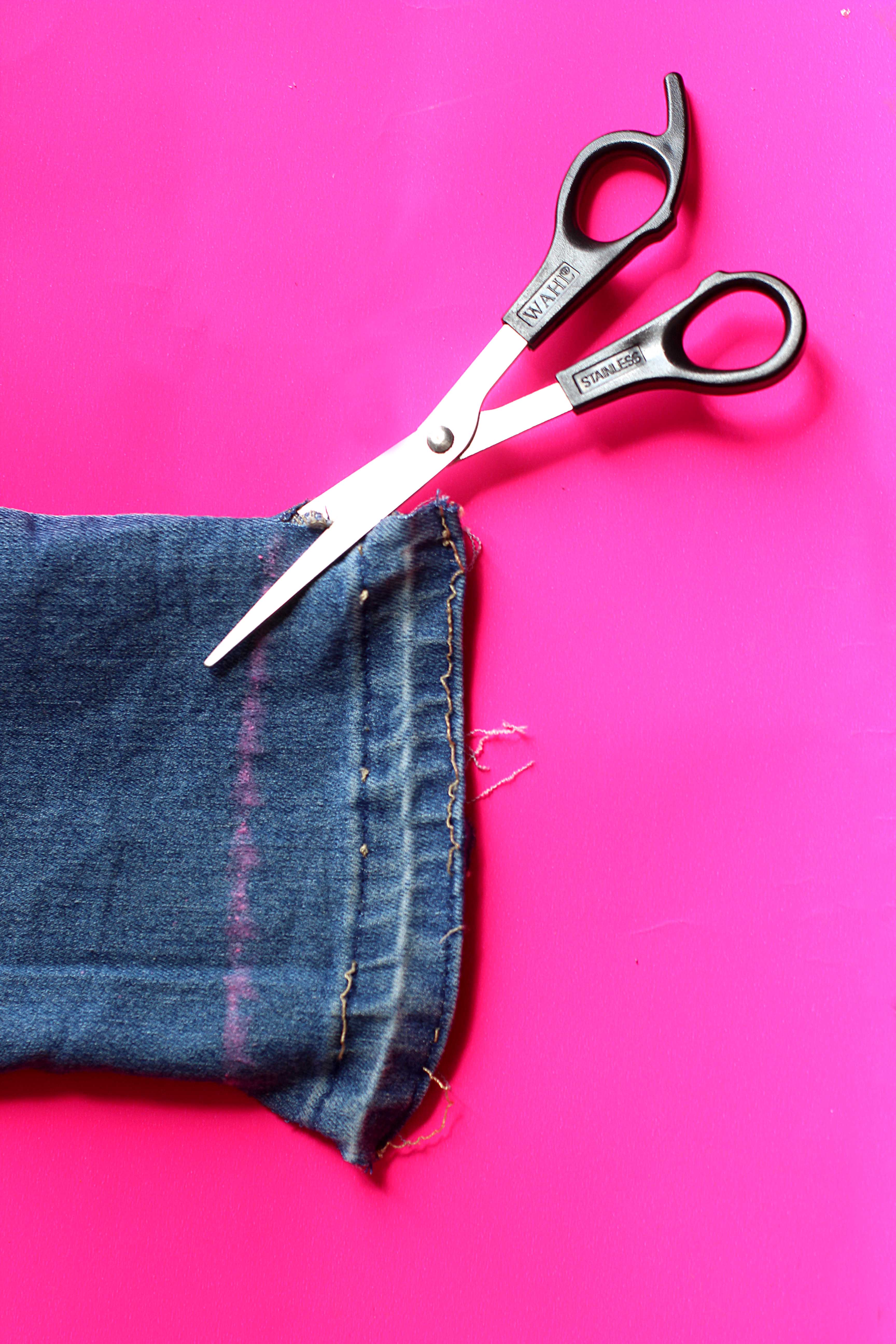 Look at closely at your denim fabric, You'll see there are threads weaving both vertically and horizontally.
Using tweezers, begin to pull out the threads that run horizontally across the denim.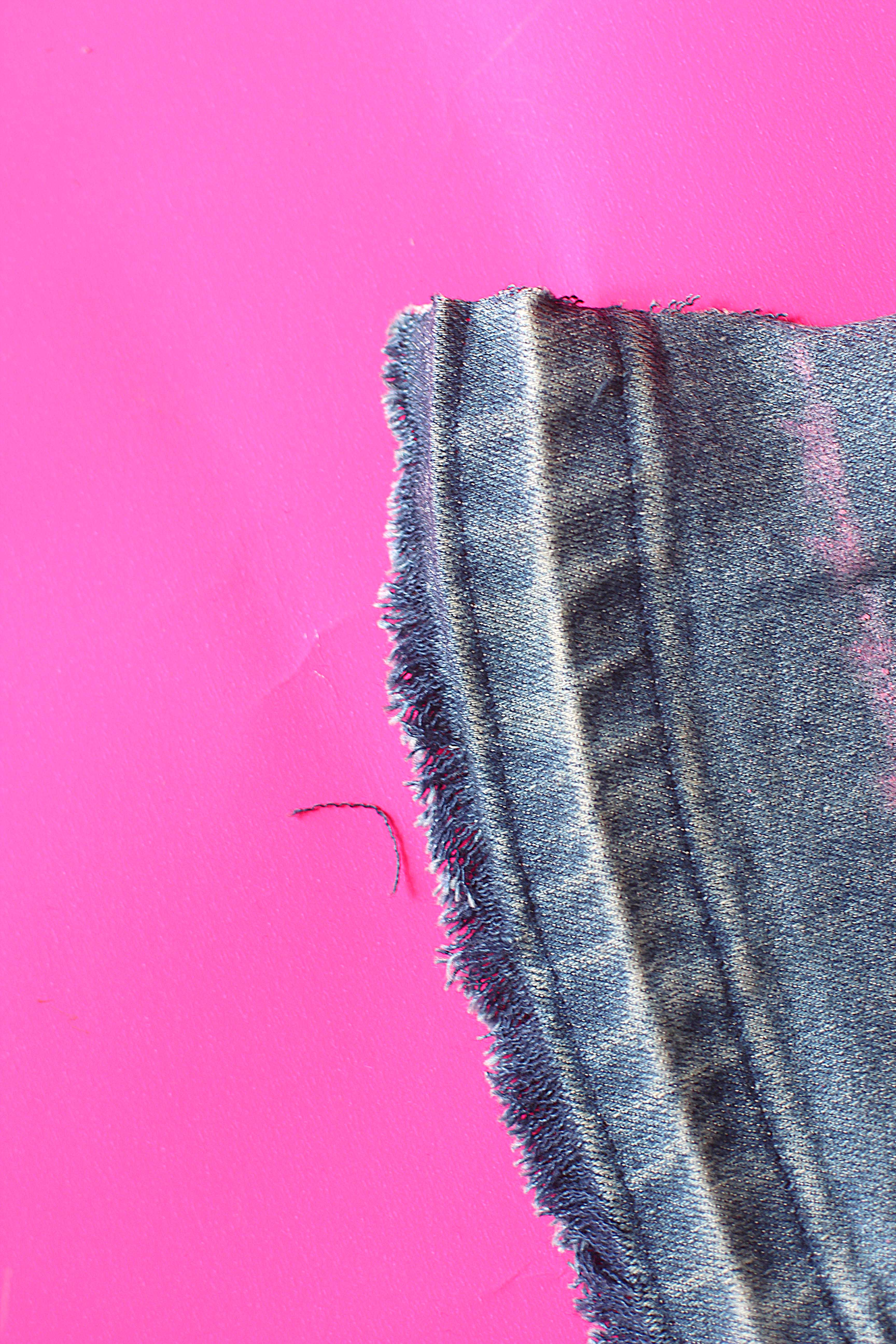 Continue pulling the horizontal threads until the jeans have reached your desired level of fraying.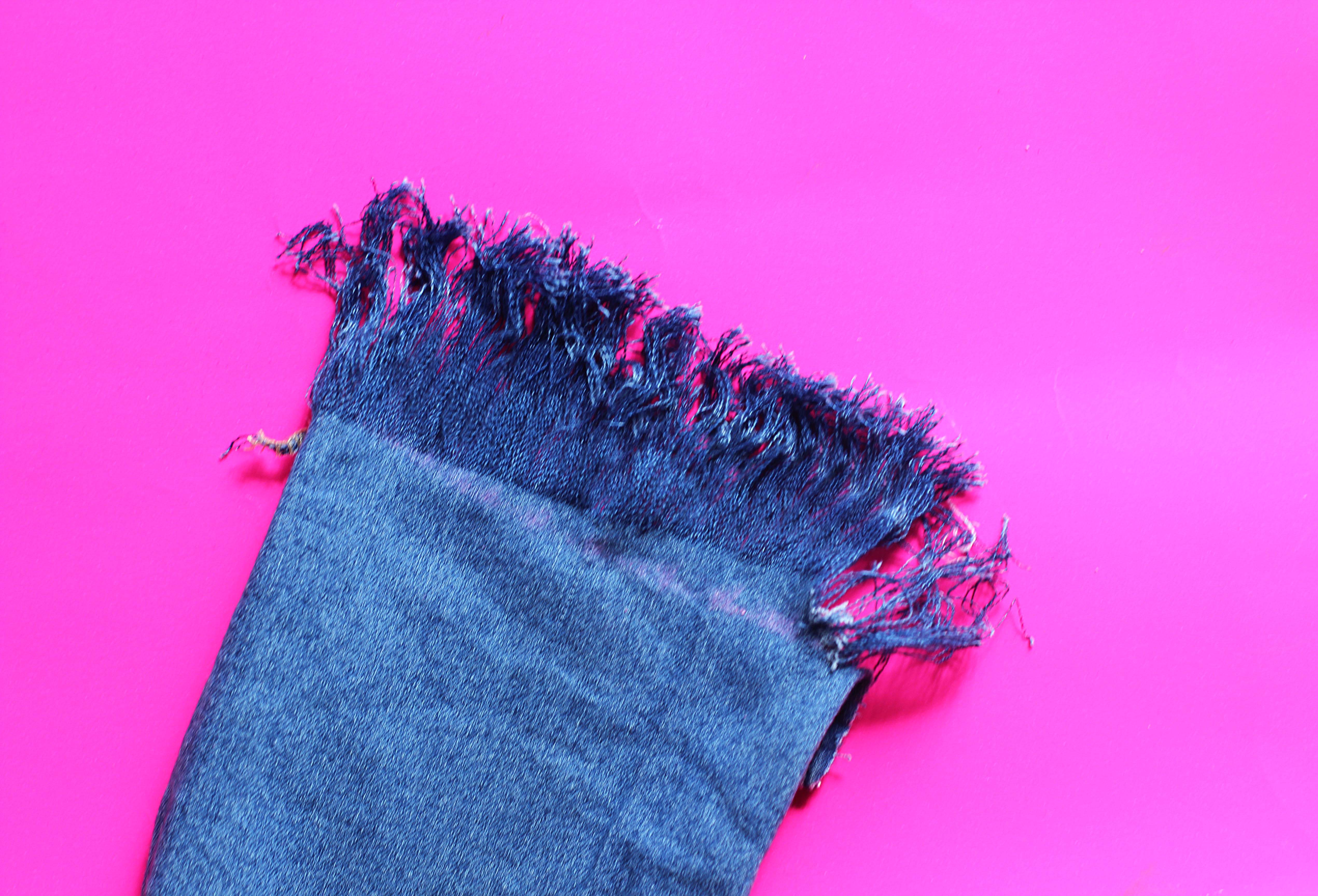 See the finished look below. *sorry mom*