Her name is Zainab popularly known as Lady Donli, and the first time I heard her voice was 2014. It was on Sute's song Mr. Creeper, where she sounded very innocent, very believable & not at all creepy. The next time I would hear her voice will be on a project (an honest to God one in my opinion), that will change my view on the future of Nigerian women in the music industry.
In recent years, Nigerians have gained a new young breed of artists with a not so familiar sound, at least not in the Nigerian industry. They are self-starters. They record their own music. They produce their own sounds. They don't care much what anyone thinks. They just love the music and want to vibe. They have been given different names but most seem to just want to be simply known as artists. Lady Donli is a perfect example of someone who's been included in this group and has worked with most of these people including Tomi Thomas, Nonso Amadi, Ayuu, Odunsi the Engine and Tay amongst others.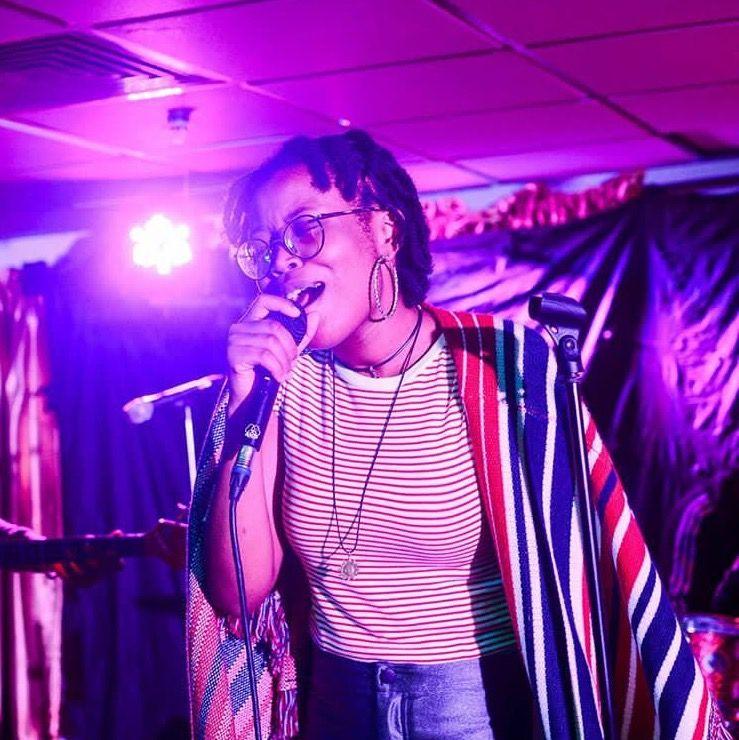 "I hate labels. First of all 'New Age' is hard to define. Is this for every young person now doing music or just for every different sound that's not stereotypically Nigerian?!" – Lady Donli on Nigerian 'New Age' label
What Is Perfect? was Donli's official inaugural break into the scene and added to the different flavor the younger generation has brought to the Nigerian music scene. Lady Donli has not only come to set the pace and become the face of this generation's sound but she's also put in work and chosen a different approach than most women before her have done and it seems to be working.
Zainab Donli is a recent law graduate from the University of Surrey and is the youngest of six kids who spent most of her early life in Abuja. She grew up on cassette tapes and around family who had the talent and spent time in the studio. She recalls that her first recording was probably a radio jingle about noodles she did with her cousin. Her exposure to the scene from early instilled a vibe in her that made her believe that there were only two things you are allowed to be in the studio; professional and laid back, both things you can hear in her music.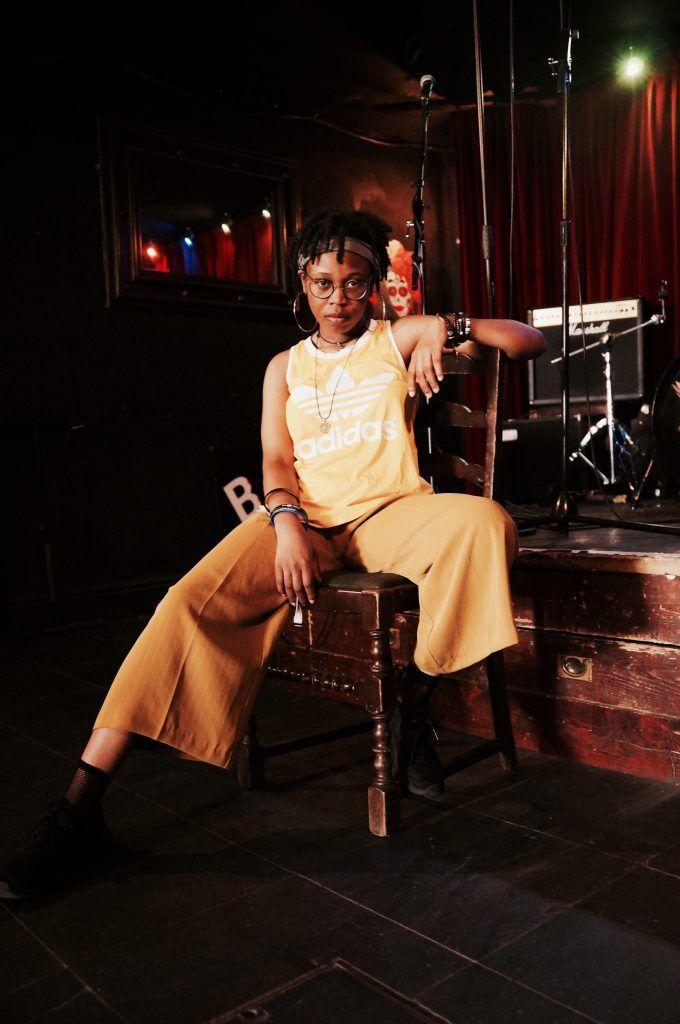 What is Perfect? was an interesting project with a lot of questioning and a mix of thought, poetry and song. She discussed her feelings on what perfection meant and also invited her features on the tape to do the same. Although a great first attempt, Lady Donli feels like it was good but didn't leave her satisfied. She felt she was putting her songwriting experience into the project but not all of her personal self into it.
"I am falling into my sound. I'm picking what I want to work on… I have become a composer." – Lady Donli on her Current Sound.
Her big breakout will later come in 2016, when she would shine through on her project 'Wallflower'. This time, although juggling both school and family, she spent a lot more time recording everything herself. She became more technical with the process and chose to write from the position of her first love; poetry. With this, poetry then truly fed her songwriting and you could hear it in the sound. She was still good, even better. But now, she sounded more in control of the music. Donli says she was in a relatively sad place when she was working on Wallflower. Everything became symbolic for her. The moon held meaning for her. Alice came from a dark place.
"When I go into a room with a lot of new people, I'm suddenly like a fly on the wall." – Lady Donli on Fly on the Wall.
These days, Lady Donli has cemented her place in the Nigerian industry as one of the artists to keep an eye out for in the music scene. She recognizes the thirst is more back home as opposed to overseas due to opportunity and she says that having both experiences pushes her to do more. She wants to be able to be chill and still infuse activism into her sound. She believes in black empowerment, feminism and political discussion and the part these can play when added to the music. She counts some of her influences as Erykah Badu, Nneka, Asa, Andre 3000 and Sade.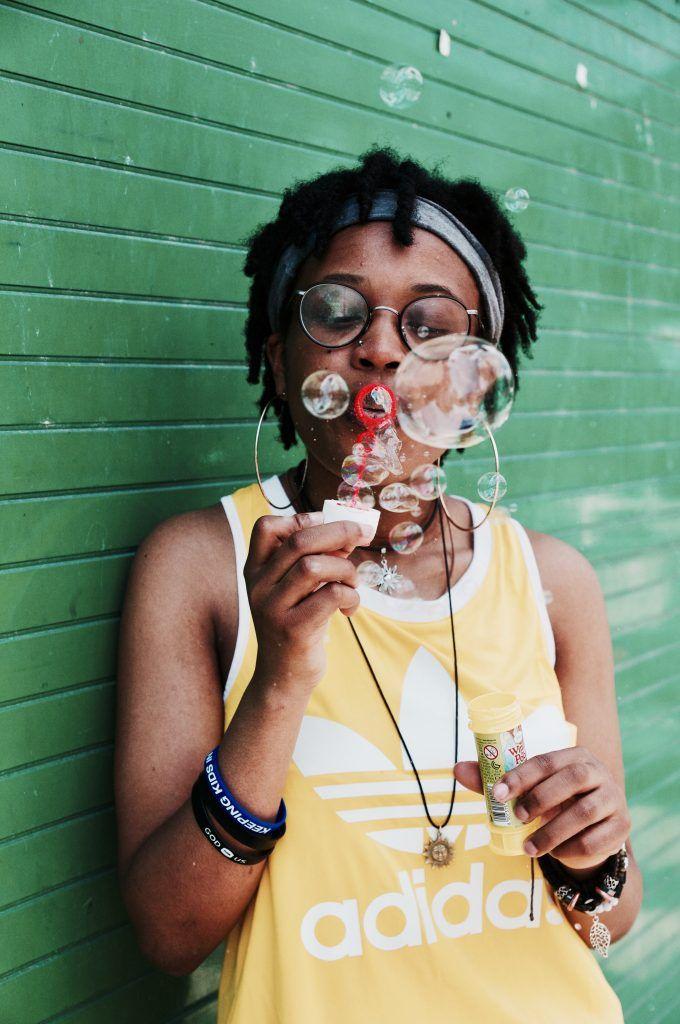 This summer, Lady Donli made her way to Nigeria and stole the attention of most with her new projects and several appearances. From her singles Ice Cream and Kashe Ni making it onto the radio airwaves and with her collaborations, she owned the summer. She stormed Lagos and led a crowd in chants of her tunes and owned the night at Lemon Curd II along with her peers. She performed alongside Tomi Thomas at ShowDemCamp's first of five Palmwine Sessions. She took the party home for her first show, The Wallflower Experience and got all her friends to bring their unique sounds to Abuja. She stole the night with her style and vibe at the 90s Baby Official Soundoff. If Lady Donli is any indication of what the future holds for women in the Nigerian music industry – world domination is inevitable.
Watch the official video for Kashe Ni below.