I love beauty stores! They are like a mini slice of heaven – dare i say. But these days, with the economy, I find myself spending less on cosmetics. That being said, its not every day Bobbi Brown comes to town, so when I heard about it, you know I had to be there and see this iconic brand open at Jabi Lake Mall.
It started pretty early yesterday at around 11am and I was one of the first people to arrive which was great as it have me time to look around, take pictures and share my entire experience with you all.
This is the beautiful Bobbi Brown store front
The first thing that caught my eye (I know…). Trust me it was tasty!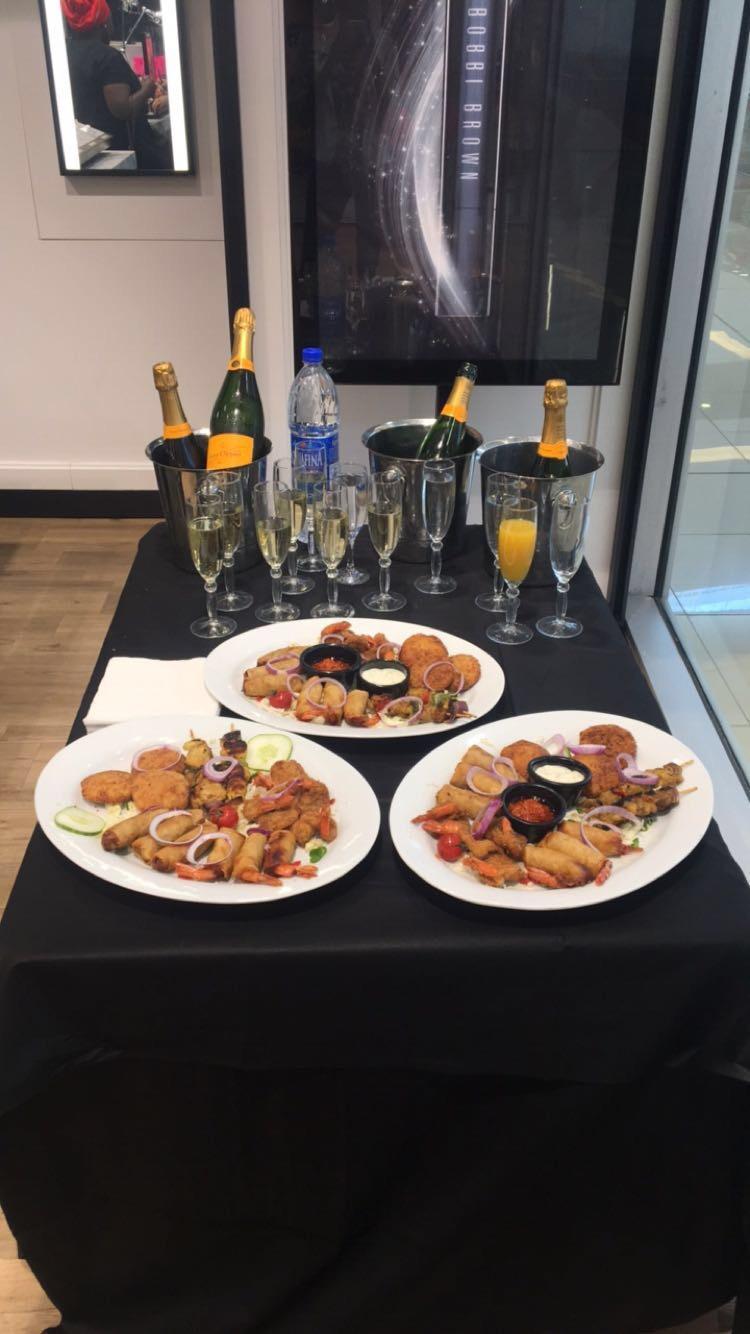 Skin Care
If you don't already know, proper skin care is the foundation to flawless makeup, so I loved the fact that Bobbi Brown dedicated half their store to skin care. This rinsing station is great for trying on products in-store such as their face masks and even makeup and rinsing it off instead of using a thousand face wipes.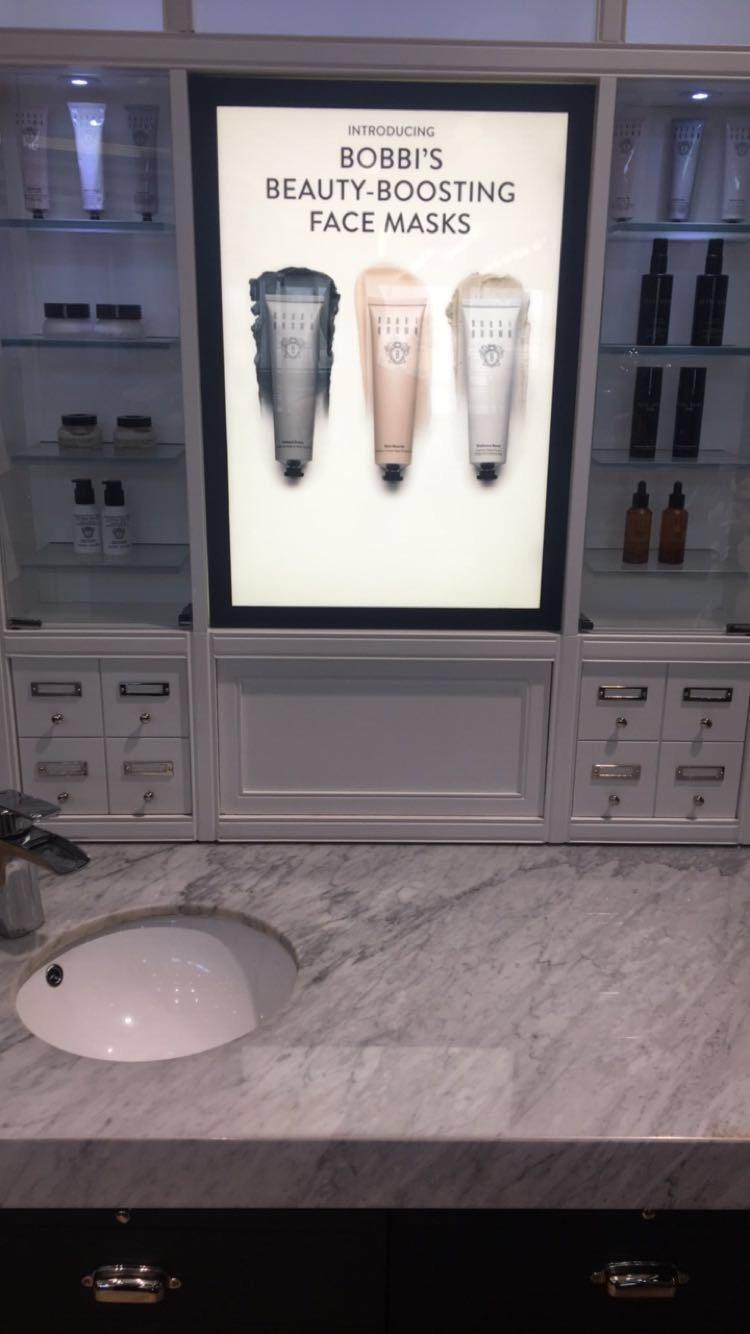 Deep Cleansing Masks
Harmattan weather has never been kind to anyone, so it is essential to take extra good care of your skin now. The Bobbi Brown deep cleansing masks are amazing because they all tackle different problems. I for one only need more moisture, during this time. I had more of an acne prone skin or had extremely dry skin, I would go for the Instant Detox and the Radiance Boost, respectively. Instead, I went with the Skin Nourish mask.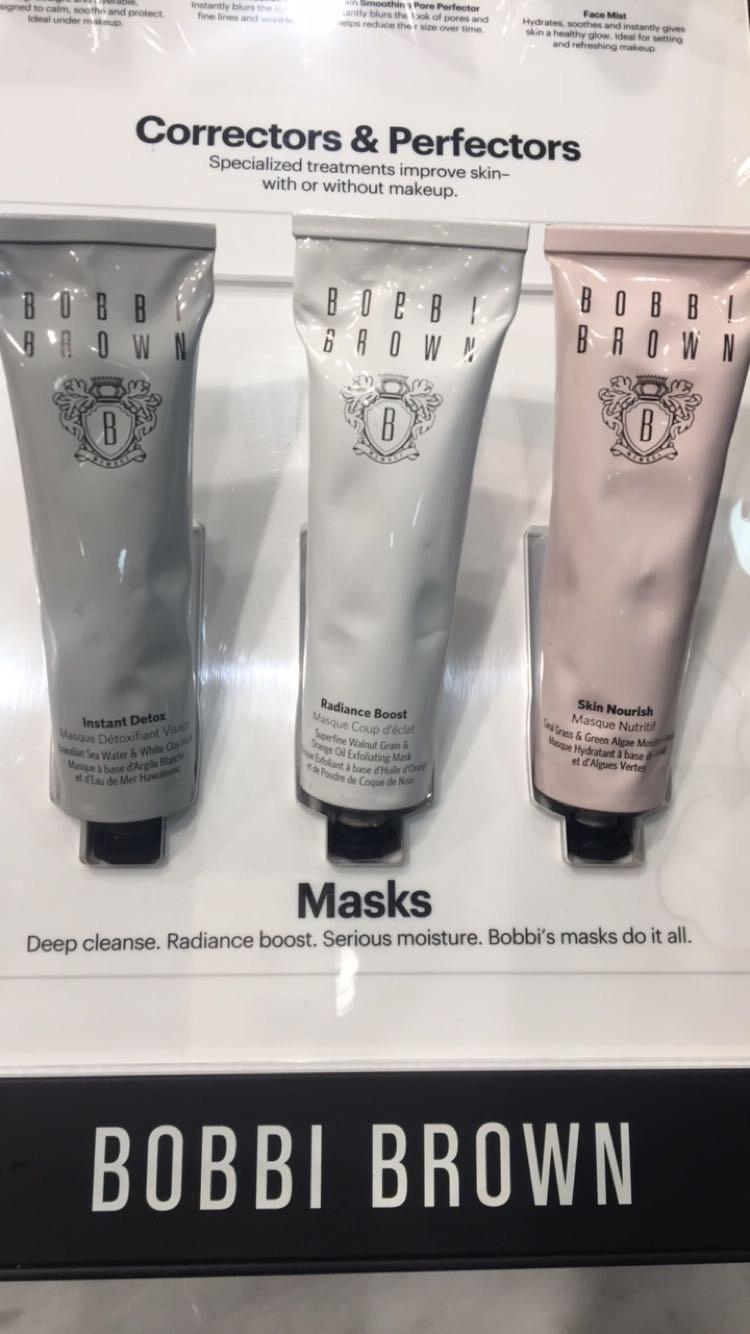 Extra Moisture!!!!
Another thing you should be doing this harmattan is treating your skin with extra moisture. Bobbi Brown has an extensive range of products that target just that, I just focused on the long lasting repair line of products.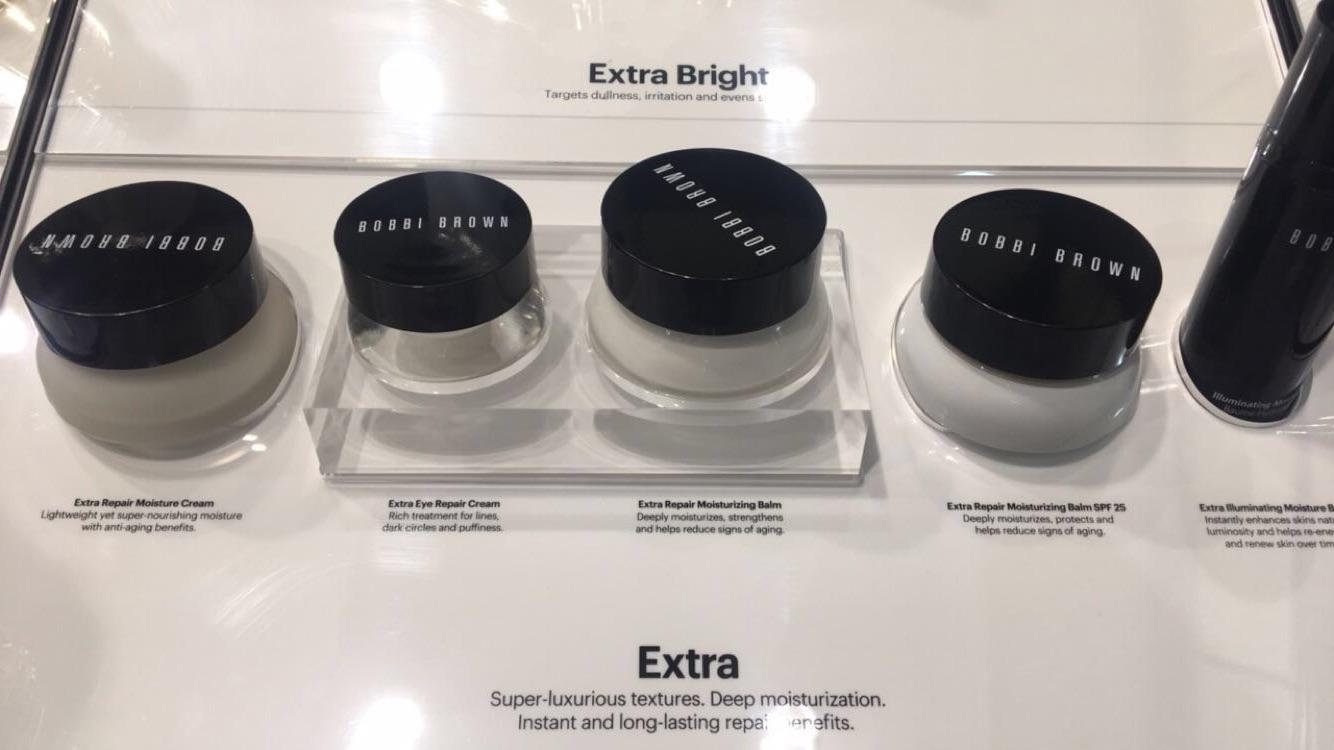 My Favorite Skin Care Products
I am game for anything that gives my skin extra moisture during the dry season. These three products combined are amazing! First, there is the Bobbi Brown Intense Skin Supplement Serum. Although it also acts as an anti-aging serum, it has multi actions so anyone who wanted to enrich their skin should try this. Then, there is the Bobbi Brown Illuminating Moisture Balm, which is also part of the extra line I spoke about before. Finally, there's the mask which you should try too.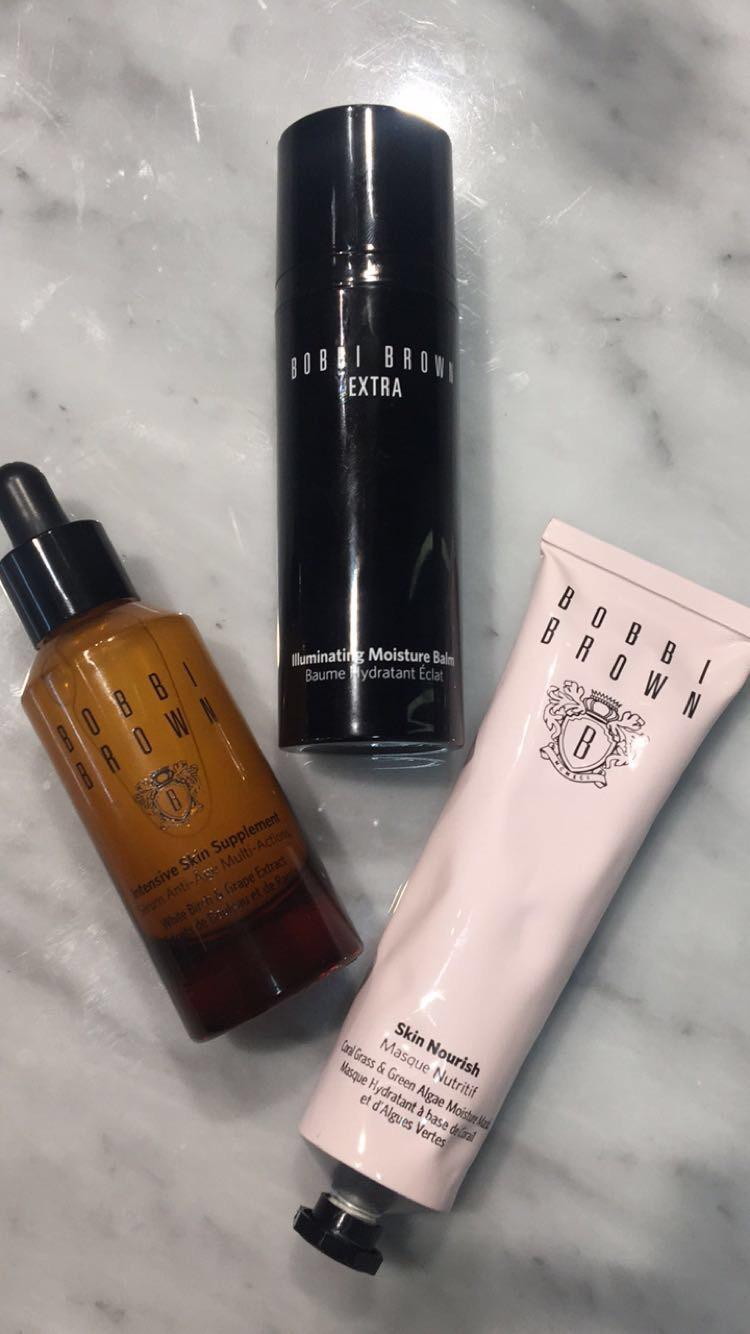 MAKEUP FREAK
I tried really hard not to look because I mean, who doesn't love makeup!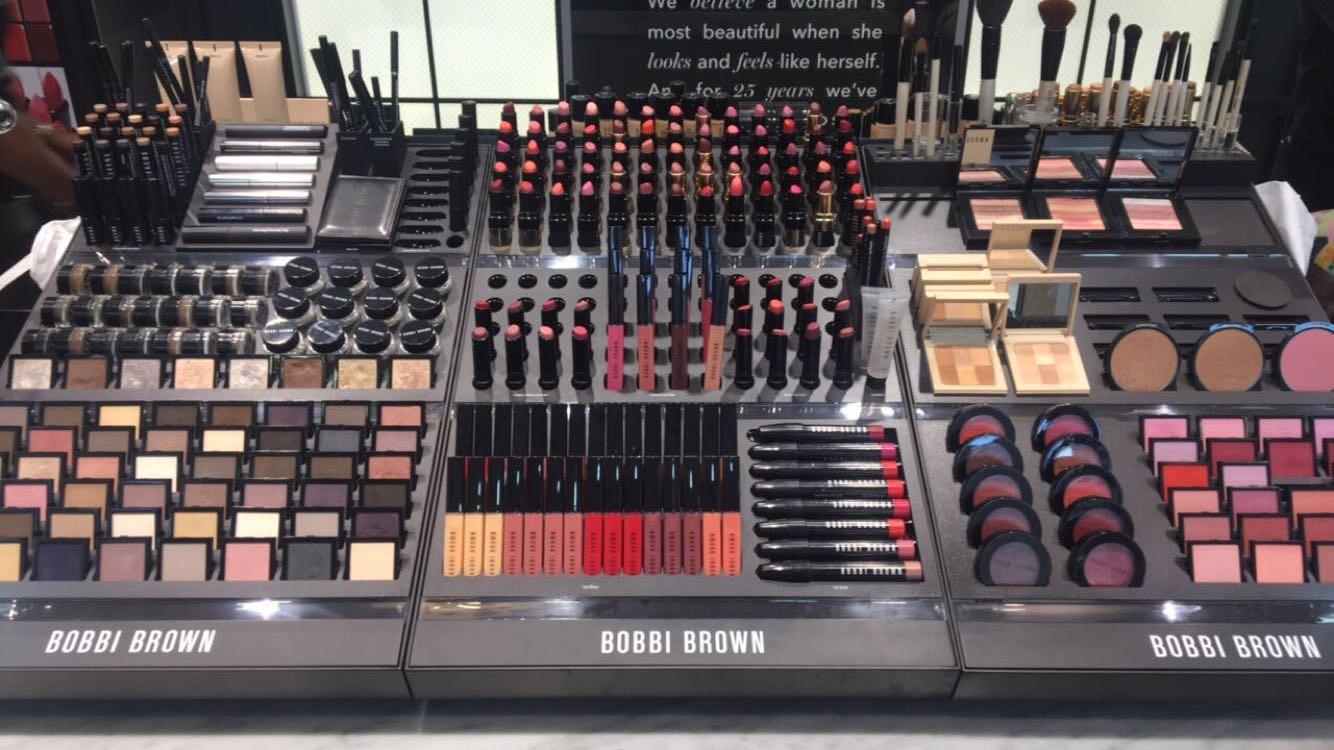 Foundation and Other Cool Stuff
I was really curious about their foundations because as far as I could remember, I did not perceive Bobbi Brown to be dark skin tone friendly. So I decided to try and possibly change my opinion. So I started with their stick foundations and it blended right in! (I tried the darkest shade by the way)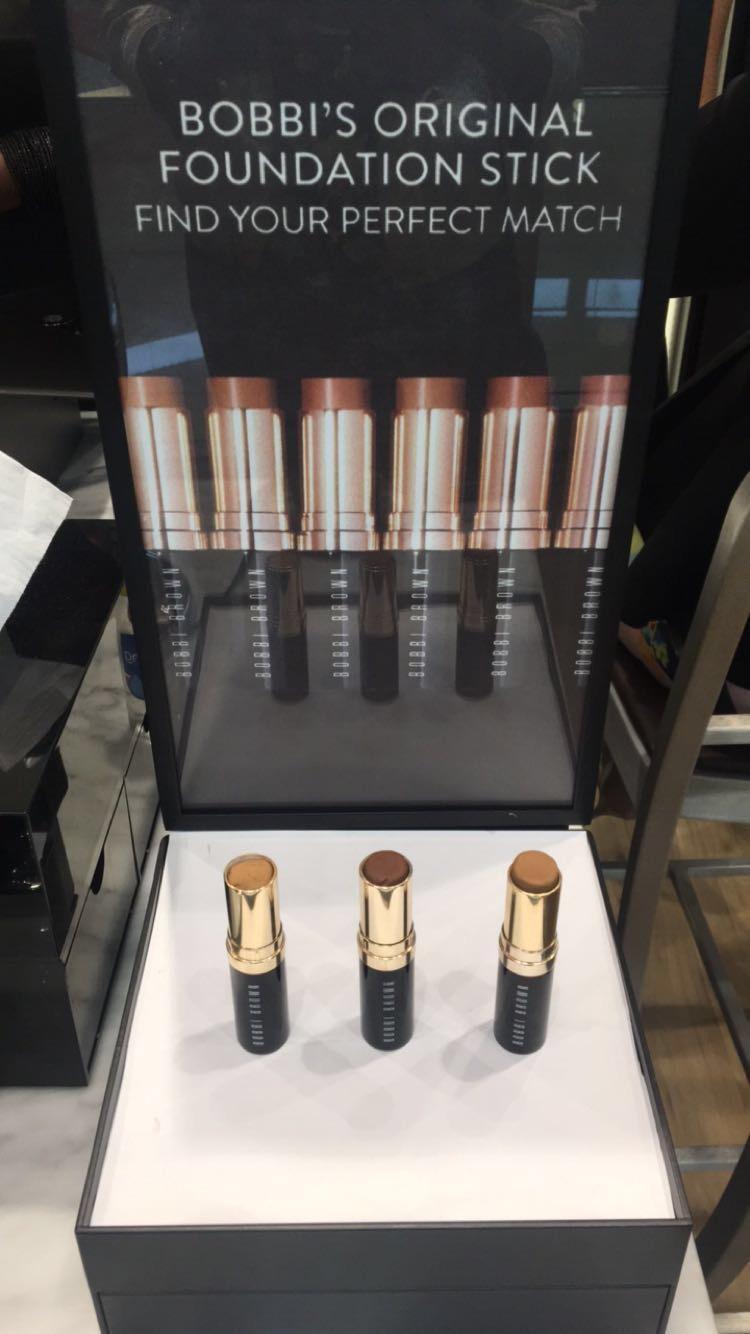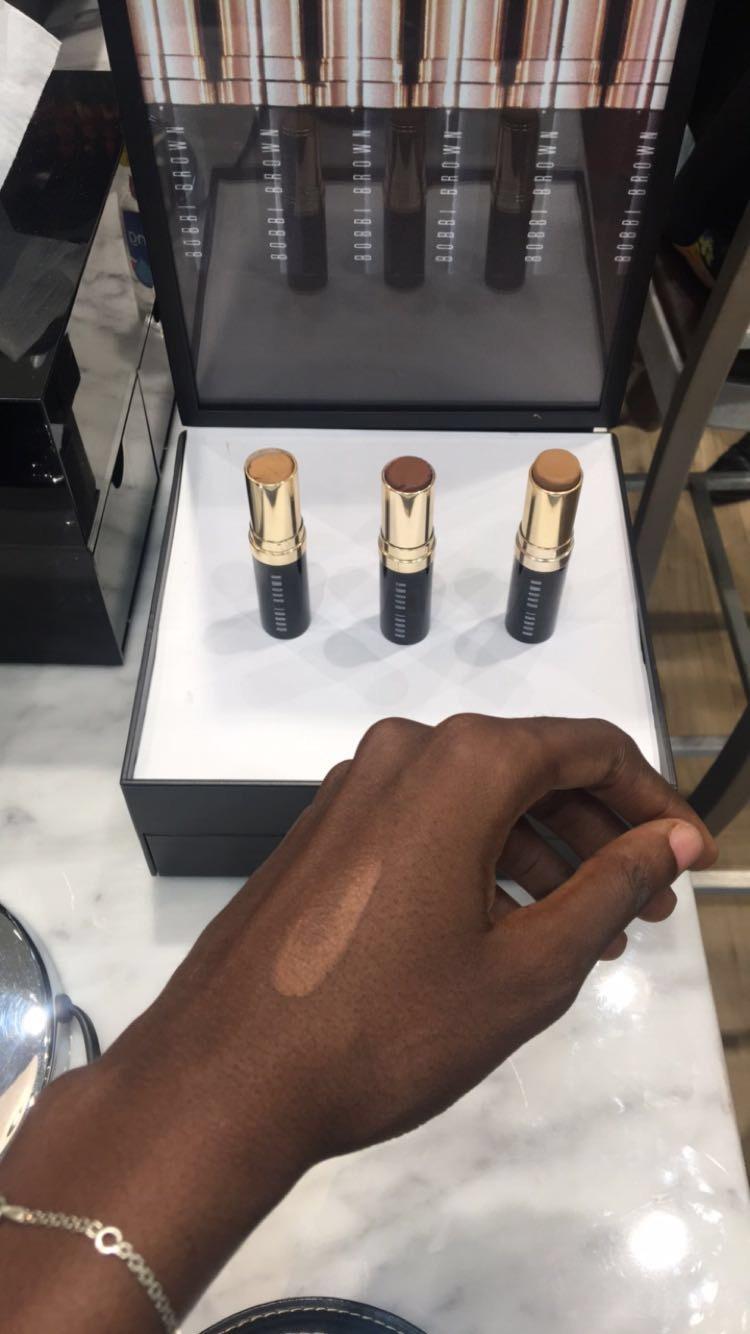 This cool Bobbi Brown product is something I've never seen before! It's a serum based foundation for people with really dry skin. This cuts your routine in half, as you do not what to apply a layer or moisturizers before your foundation anymore.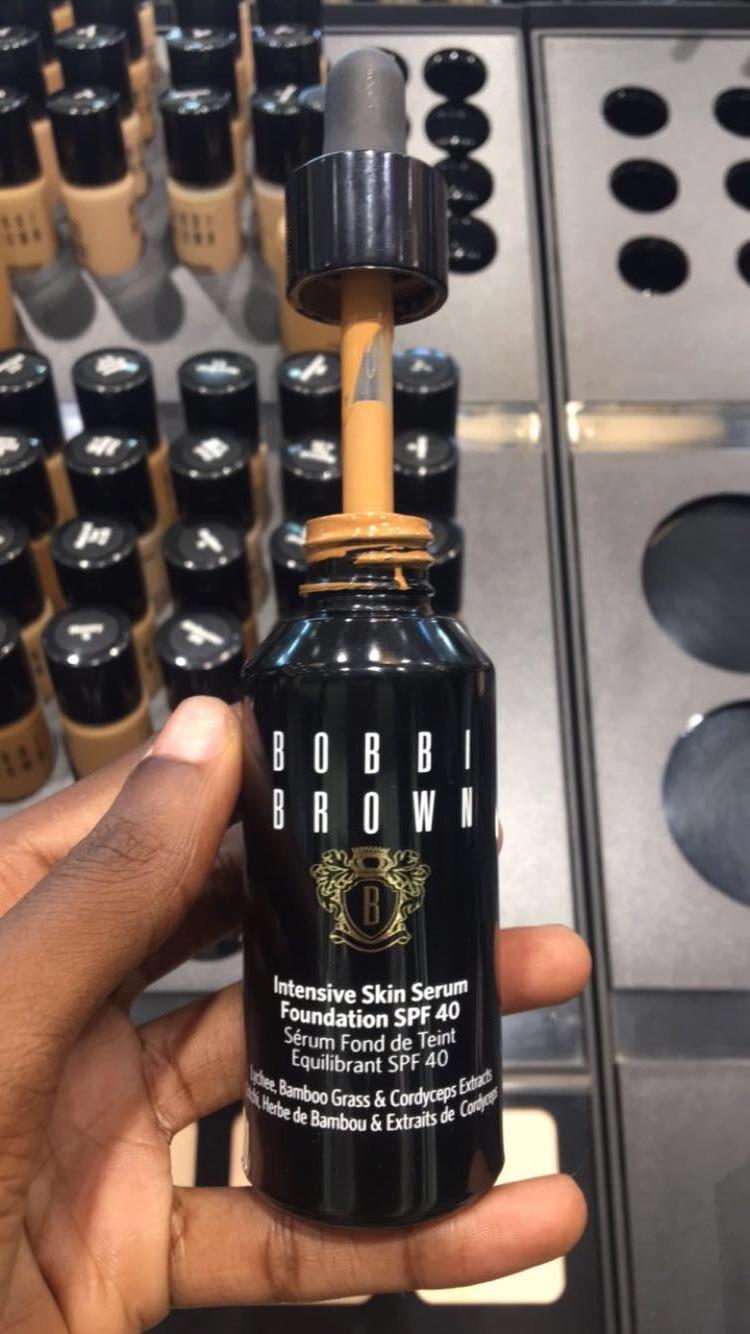 That's it for the products because as soon as I saw the good bags, I lost myself (lol).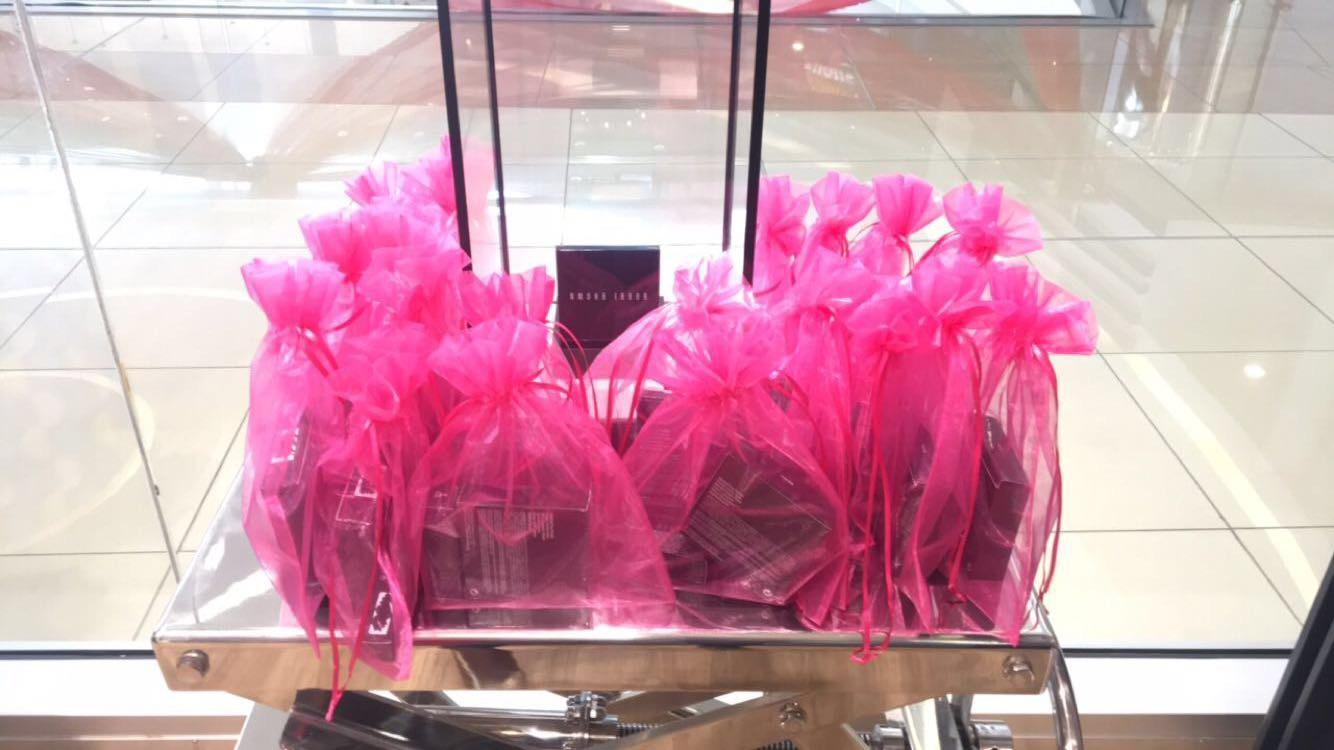 The place filled up quickly
Spotted my love Jide St. Ola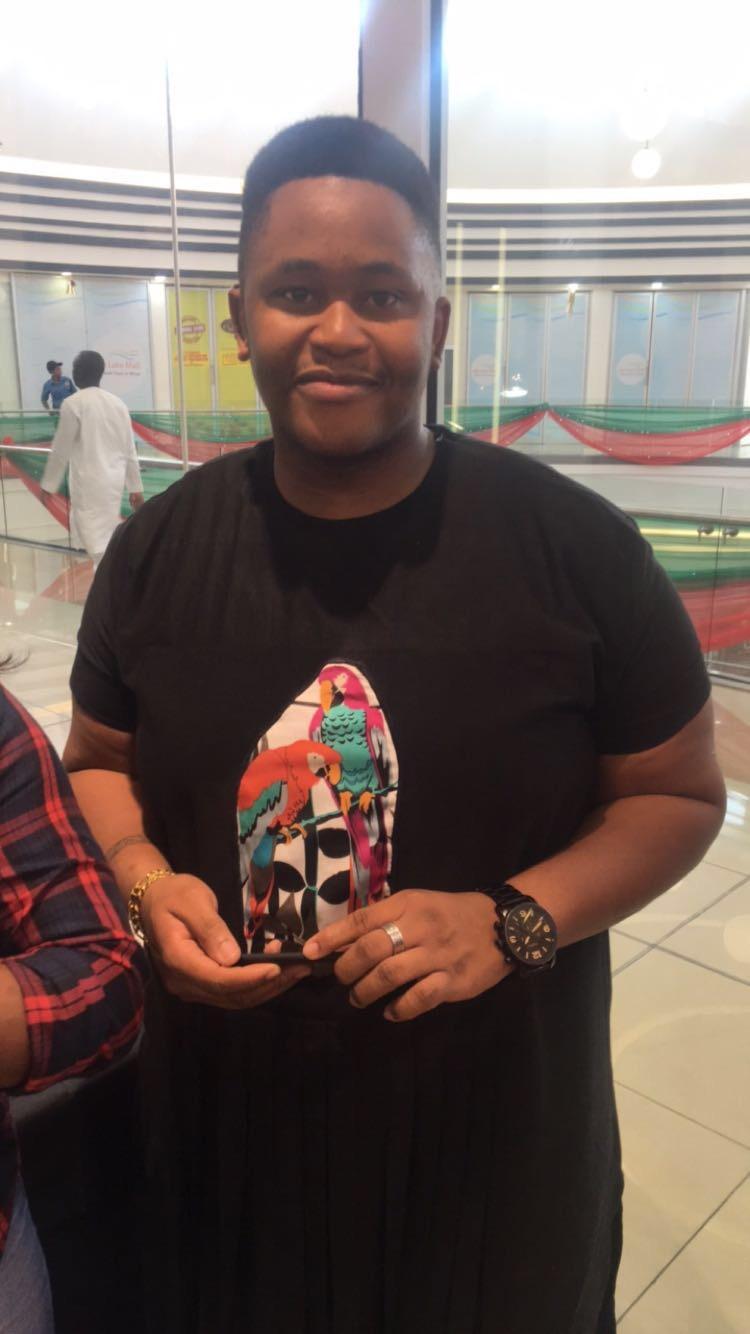 Couldn't leave without a few selfie snaps 🙂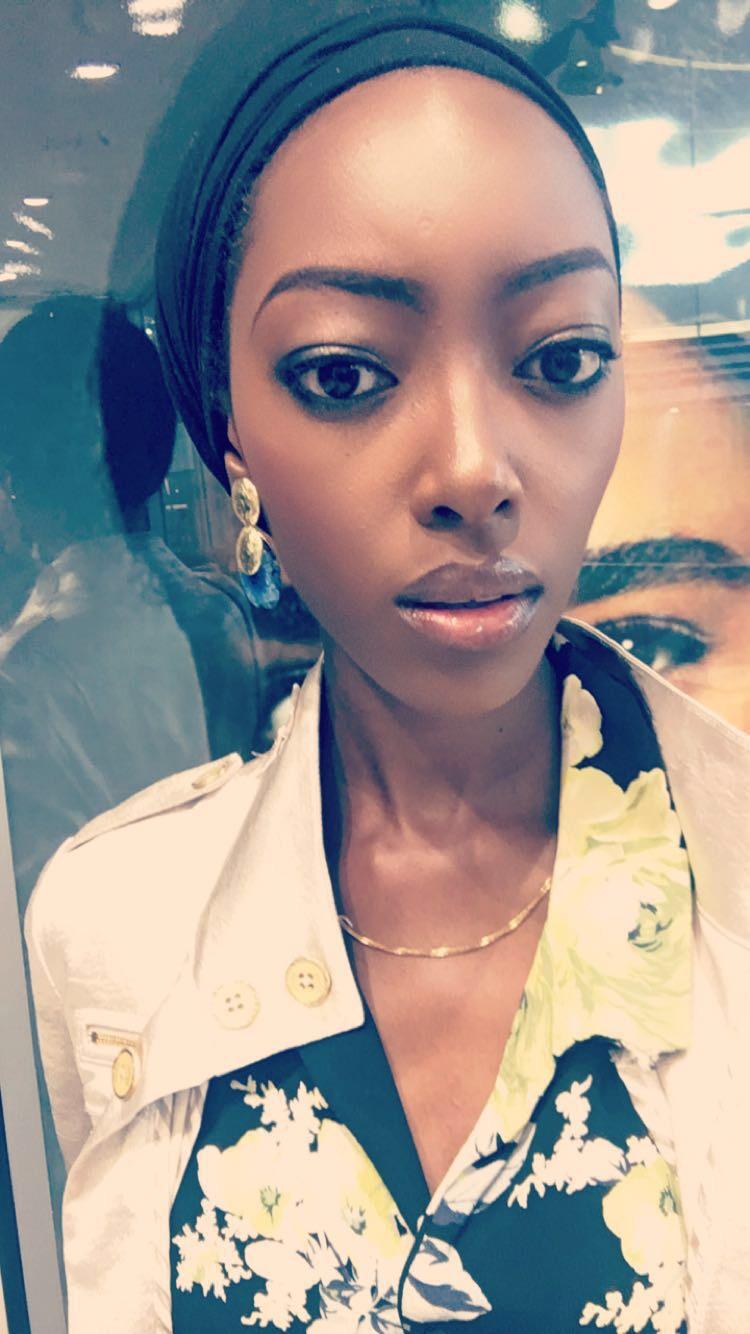 Keep up with me on social media
Instagram: @fatimatogbe & @hayatimagazine
Snapchat: @hayatimagazine