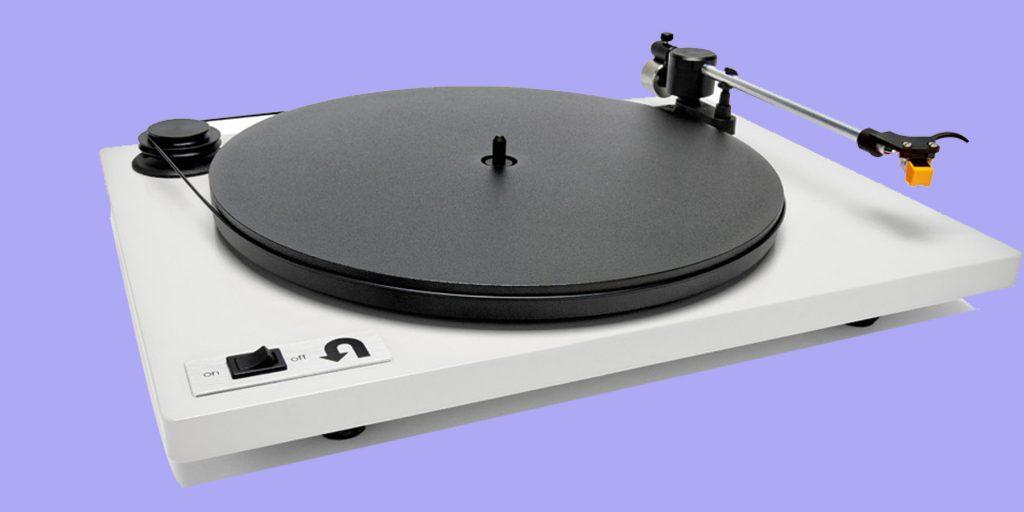 The Craft – What Does Being A DJ Actually Entail
Ask Yourself, Do I Really Want To Be A DJ?
Hone Your Craft
Basic Equipment
Record Multiple Mixes
Making Money
Setting Realistic Goals
Establishing Your Brand
Disc Jockey NOT Rock God!
Work! Work! Work! Work! Work! Work!
TIP ONE 
The Craft – What Does Being A DJ Actually Entail?
There are several kinds of DJs, and although their skill sets are similar, there are peculiarities to the different types of DJs that are important for you identify, in order for you to know exactly what kind of DJ you want to be and how to be most effective.
– Radio DJ i.e. OAP, Internet DJ
– Club DJ i.e. Bars, Nightclubs, Parties
– Event DJ i.e. Weddings, Reception MCs
– Label DJ i.e. In House DJ for Artist or Record Label
For instance Radio DJs tend to have more flexible hours, while a Club DJ is most likely going to work at night and might need to learn a few extra mixing techniques like beat matching, scratching and sampling, while a Label DJ on the other hand might need to invest in portable equipment to carry along for booked gigs etc…
Decide what works best for your circumstance and lifestyle, adjust your thinking accordingly and let that guide your approach to embarking on your brand new career as a DJ.
TIP TWO
Ask Yourself? Do I Really Want To Be A DJ?
This is a fairly simple enough tip, now that you have a better idea about DJs and what they do, its time to be honest with yourself… If I already have a full time job, is this something I can do on the side? Can I afford the equipment? Do I have the drive to go find work? How much skill do I have? What is my edge over the competition? Do you have responsibilities that may not allow you to travel?
Consider the amount of time and effort you will be required to put in, understand that nothing comes easy and consider what reward you hope to gain as a DJ in comparison to the reasonable sacrifices you might have to make.
TIP THREE
Hone Your Craft
I can't stress enough how important it is to always be on top of your game, you must instinctively always be looking out for new music, new sounds, continually learning, continually investing in yourself, in technical skill (i.e. EQ-ing, Set Programming, Phrase Mixing) and in equipment etc.
Don't stop watching Online Tutorials for tips, join Facebook groups and other online communities for DJs, learn an instrument perhaps, and you might even want to consider voice training if you are planning to work on radio.
TIP FOUR
Basic Equipment
There is always a lot of debate about how much to spend on equipment, and what equipment is actually necessary when trying embark on a career in some kind of production. Let me start by telling you it isn't exactly "cheap".
The first thing you will need, is a MacBook! I'm not exactly saying you can't survive on a good PC, I'm not even exactly telling you that the unequivocal peace a MacBook provides is something you absolutely need… I will say this though, if you want a system that operates safe and securely, where files aren't prone to corruption, that isn't prone to crashing, a well built, long lasting, high spec and beautiful computer then you should perhaps consider buying a MacBook.
Once you have that sorted you will need to get your hands on DJ software i.e. Deckadance, Final Scratch, Serato, Taktor…
You might also want to look into buying some half way decent Headphones (with replacement cables for durability), and if you are really serious about being a professional you should consider at least a small DJ audio mixing console and or DJ Controller.
Other Equipment might include microphones, Sequencers, Samplers, Synthesizers, Electronic effects units and a cool pair of sunglasses.
TIP FIVE
Record Multiple Mixes
Any DJ you come across will tell you fundamental it is to have your mixes. It is important make more than, better yet it is important for you to always be creating different mixes, updating and improving the style of your mixes.
Top Nigerian DJs like DJ Spinall and DJ Xclusive make it a habit to continually post mixtapes and mixes on their respective Soundcloud accounts and websites because not only does it keep them relevant and constantly in play, it keeps them hungry as they have to keep search for sounds, keep improving their musical styles and all the while practising their technical skill set.