Art events are quickly becoming the 'thing to do' in Lagos and we love how creatives in the industry have started pushing the boundaries in terms of the art experience. Kuma Nation has been at the forefront of this art movement with their strong team of creative artists who all work with the belief that art should be expressed "however, whenever, with whatever medium".
On the 12th of August, Kuma and Absolut will be having a unique pop up event called "TAGGED party" where guests will experience street art and culture through a slew of "creative experiences".
Nigeria's foremost Graffiti artist/coolest guy, OsaSeven will also be hosting KUMA L.A.B – a live art battle.
If you're looking for something different and fun to do this weekend, we most definitely will recommend you checking out this event. Plus, it's holding at GET ARENA in Lekki so you know it's going to be a vibe. Also, entry is free so you literally have no excuse.
Join the conversation online by using the following hashtags #GetTagged #TaggedParty
Check out the poster below for more details!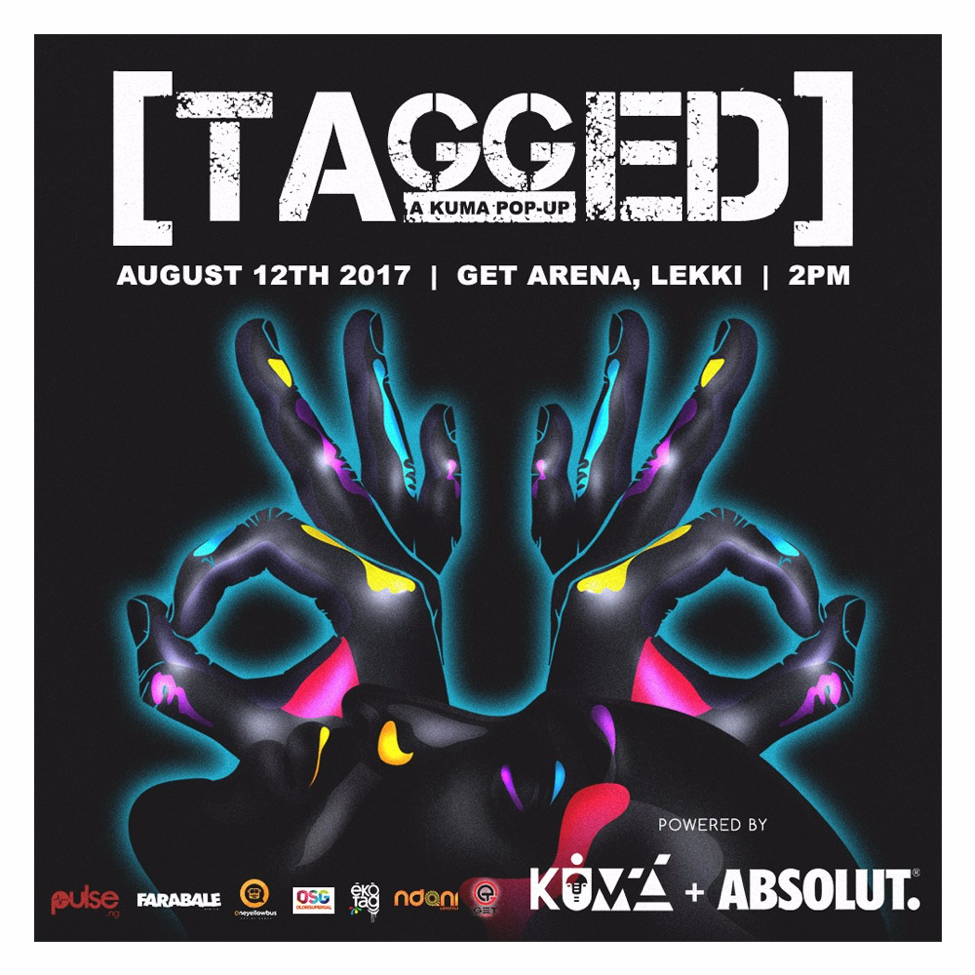 To stay updated about this event and other cool initiatives from Kuma Nation, follow them on their social platforms.