In other parts of the world, naming your brand after yourself is relatively normal, expected even. Many Nigerian designers tend to use other names and more often than not, English ones –  to position their brand as one that may appeal to a more global audience. However, Abiola A. Olusola decided to keep her full Yoruba name as the name of her new contemporary women's wear brand and we are completely here for it. Her debut collection is titled "Emi" which means ME in Yoruba. The Yoruba culture is something that inspires the designer, including the contemporary African woman. Abiola's experiences, moods and travels have also shaped her as a designer and formed her brands philosophy which she describes as "effortless and chic".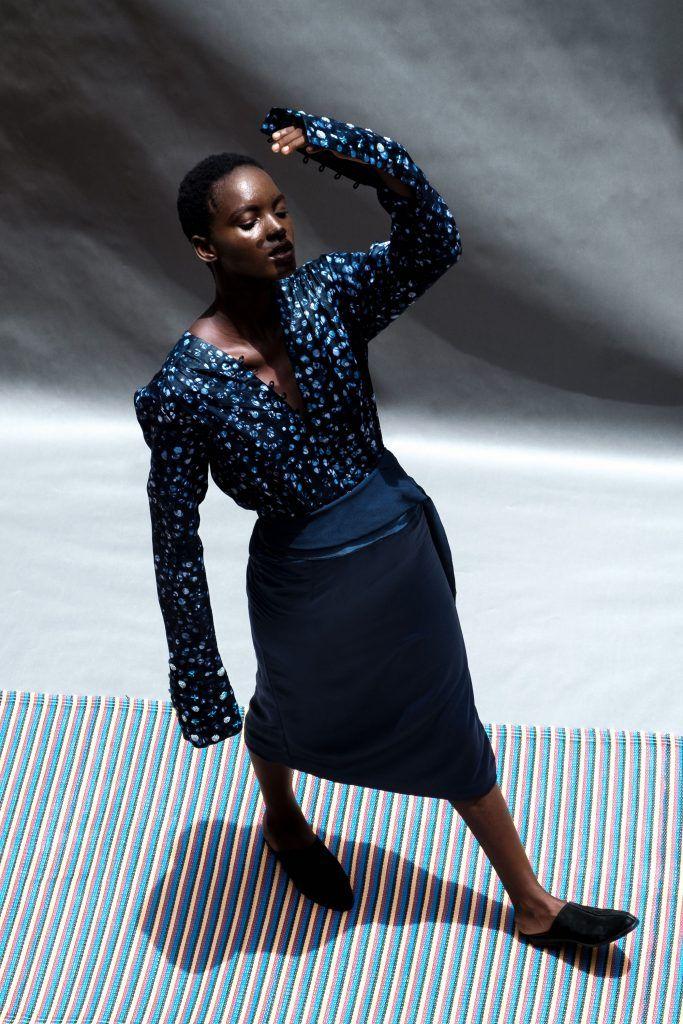 The Emi Collection was locally made in Nigeria; the printed fabrics were handmade with Adire makers in Abeokuta and the designer also used recycled Aso-oke for some of the designs. We love how wearable and simple the collection is while still making a bold statement without making any noise. According to the designer, she was very much inspired by the modern Nigerian woman who is constantly on the move and needs clothes that allow her to function and look chic at the same time.
We sat down with the designer to discuss her time studying Fashion design at Istituto Marangoni, her decision to move back to Nigeria to start this label and the challenges she has faced producing clothes locally.
[epq-quote align="align-right"]The Abiola A. Olusola woman is someone that embraces youth. She is sophisticated, she is an intellectual, cultured, self aware a free spirit and fully own her personal style. She doesn't let trends rule her wardrobe.[/epq-quote]
Tell us a little about your background
I was born in Ibadan and lived there till I was 15 when I moved to Lagos because my dad got a job in Lagos. I have 3 brothers and I am the last child. I studied at ISI the ISL and the went to Unilag where I Studied English Literature. After I graduated I worked at online retail store. Growing up I always wanted to make the clothes my parents bought me look better, more stylish and I always sketched with my brother Lanre, so drawing and fashion kind of came naturally to me and I knew I was going to go in Fashion. While working in Lagos I decided to go to Dubai for a Summer Fashion Design course organized by London college of Fashion. It was an amazing experience and my teacher assured that I was on the right path. So when I came home I told my parents I wanted to go study fashion. They weren't opposed to it, my parents are extremely supportive and always encourage me to find my own path. I applied to 3 schools in Europe got in all 3 decided to go to Istituto Marangoni Paris, because Paris!! While in Paris, I interned at Givenchy and Lanvin and worked back stage at John Galliano, Gareth Pugh, Rick Owens and several others.
Where does your "effortless and chic" philosophy come from?
This comes from my own personal taste in fashion and life in general. I am a fuss free person and I generally easy going, so this naturally translates into the types of clothes I gravitate towards a eventually the kind of clothes I like to design. I also admire women with effortless style, that don't look like they spent hours getting dressed but always look great. My years in Paris also play a big role in it, Parisian women have a certain easy style, usually favoring dark or natural colours and barely there makeup. For me this is true style.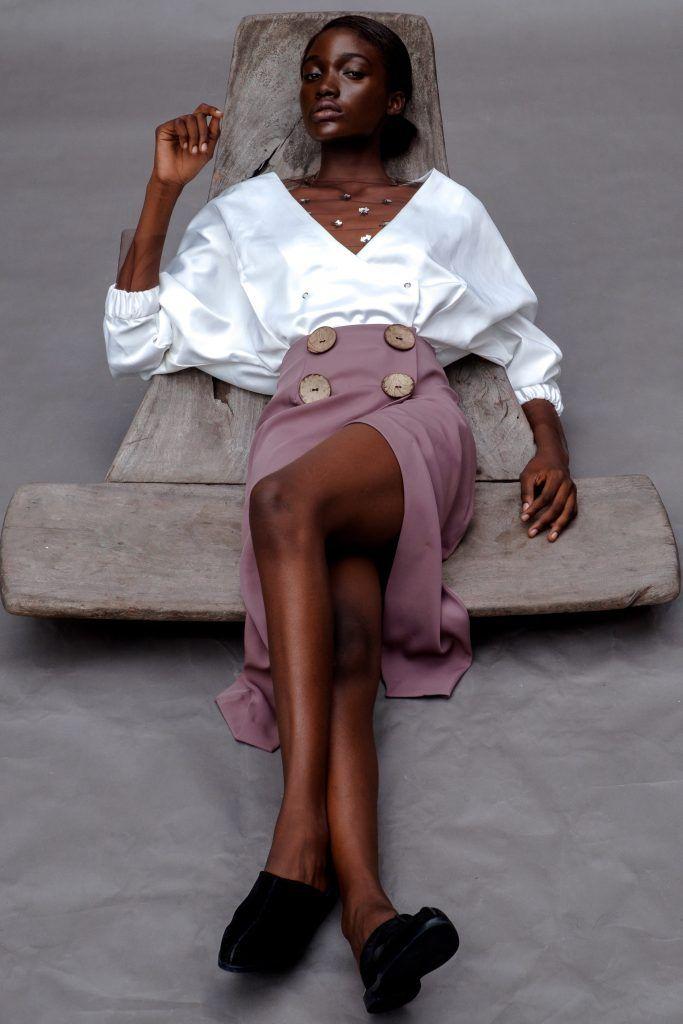 How did studying in Paris shape you as a designer?
Different aspects of my life in Paris influenced me as a designer. From studying at an International school which meant the school was a melting pot of various cultures ethnicities, individuals – to simply watching Parisians and their way of life, how they love to enjoy life, they take things easy and their women have timeless style.
Living in Paris is like a surreal dream, there is so much art and culture there that you cant go away without taking something with you. One of my favorite places in Paris was Palais De Tokyo. It was down the road from my house and everything happened there; I worked there sometimes as an intren during fashion shows, me and my friends went there for all the coolest modern exhibitions, they had an amazing fashion and art book shop, I went there sometimes to sit in the café have coffee and do some school work and other times we would just sit on the steps and watch people skate. Despite the old world exterior architecture the interior is deconstructed, industrial and just really cool. The adjoining building was Musee d'art modern which was really nice as well and opposite it was Palais Galliera which is the Fashion design Museum of Paris, where I was Lucky to catch Azzedine Alaia's exhibitions and Lanvins Exhibition as well. Basically In Paris, you are surrounded with so much art, culture, style than you know what to do with.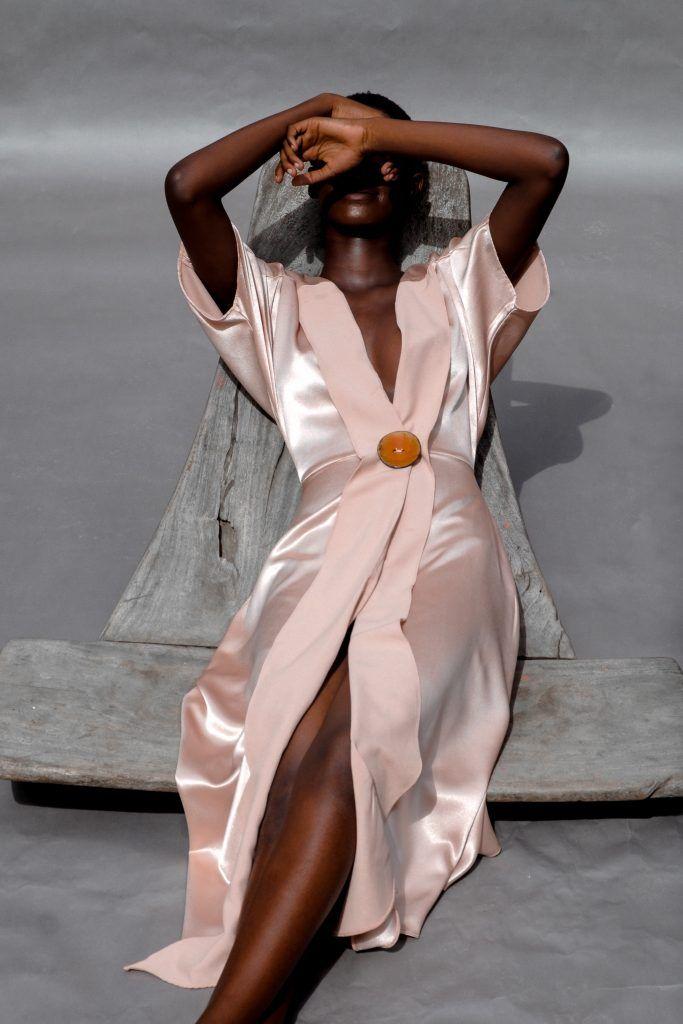 Why did you choose to move back to Lagos to start your own brand?
I just knew that chapter of my life was done, it was time to move on. All the while I was in Paris I was in a long distance relationship with the most patient man in the world and we decided to get married so when I moved back in 2016 that was the first thing I did.
What challenges do you face as an emerging designer in Nigeria?
FABRICS!!!!!  Its really difficult finding fabrics in Nigeria because we don't really produce fabrics here. So the ones in the market are imported. If you buy the amazing fabric today, if you go back next week its finished and there is very little chance you will ever find it again. The electricity makes running your business expensive and its hard to find really good quality buttons, zippers and so on.
Who is the Abiola A. Olusola woman?
She is someone that embraces youth, she is sophisticated, she is an intellectual, cultured, self aware a free spirit and fully own her personal style. She doesn't let trends rule her wardrobe.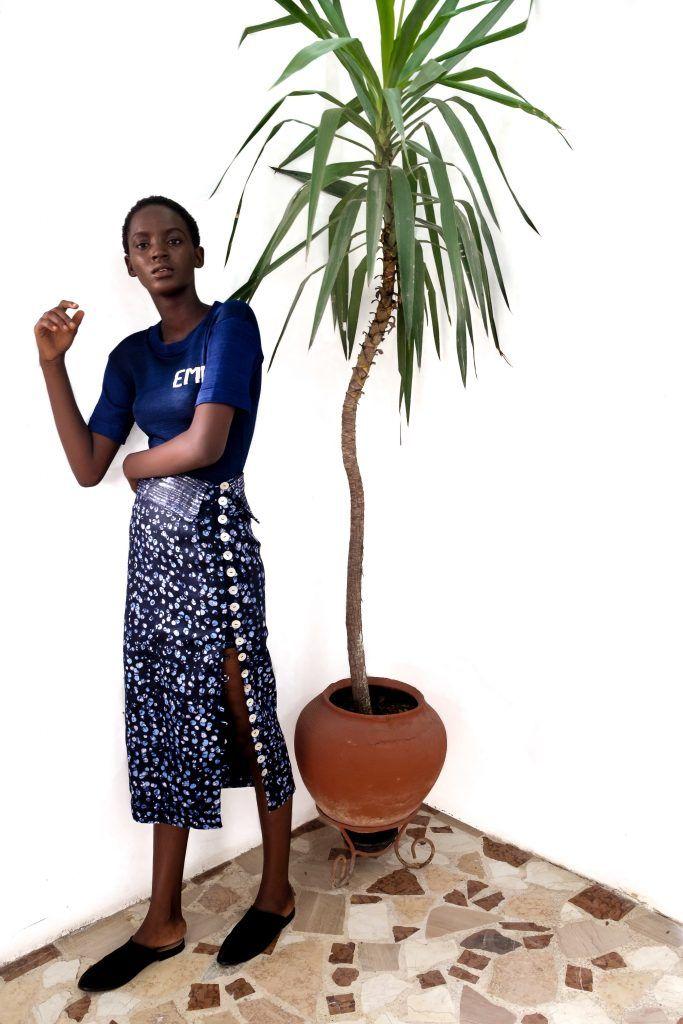 What inspires you?
People, places and cultures. I love human stories
What's your vision for your brand?
I want my brand to be a house hold name and to be accessible to people around the world.
How much thought goes into creating an Abiola A. Olusola piece?
A lot. I have a whole process when working on a collection. I start with my inspiration, I start putting images in a scrap book, making rough sketches, once I have an idea where I am going, I start looking for fabrics and make final sketches. Then I start working on the patterns, once the pattern is right, I cut it in the real fabrics and see how it looks on my mannequin or on a model. It can be tedious but I usually get what I want.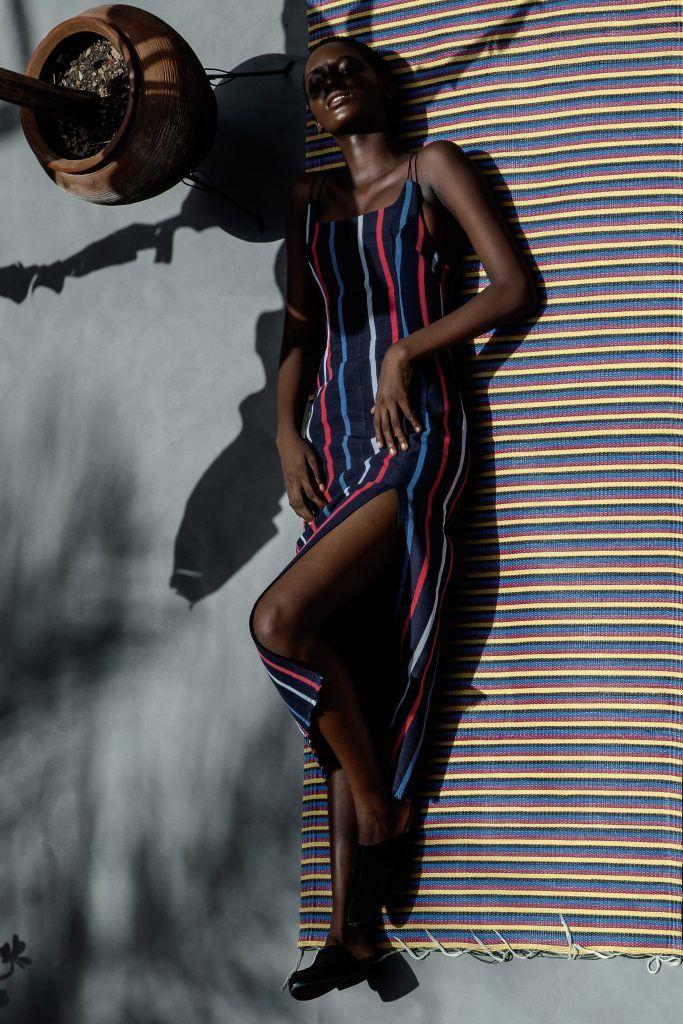 What would you say differentiates your brand from the others out there?
ME. Lol. But really I think what makes any brand special is the mind behind it. We are all very complex people and so our visions and the product of those visions will always be different if you are true to yourself.
What role, if any, do cultural influences play in your designs?
It plays a big role. I think we are lucky to have such a rich culture and our culture makes us special. I love using Yoruba fabrics, adire and aso-oke, I think the process and what they represent adds a layer of depth to my clothes.