Bemyoda is not your typical Nigerian artist. His sound is a mix between alternative and folk and if you live in Nigeria, you know this is not a genre you hear gracing our radio waves. However, despite having a niche sound – Bemyoda who released his EP 'Sketch' a few years ago has remained true to himself in his highly anticipated debut album; 'Stark The Album'. Originally from Benue State, the artist introduced his latest project with a unique album listening experience. Using multi-media; photography and sound – the talented artist used visuals to put his lyrics into context and bring them to life.
Black and white images of children in their element were captured and framed – lining the walls of the Red Door Gallery in Lagos, beautifully. Guests who came to the exhibition got to listen to the music, along side the photos which were accompanied by song lyrics. The experience was powerful and poetic – quite like the artist himself.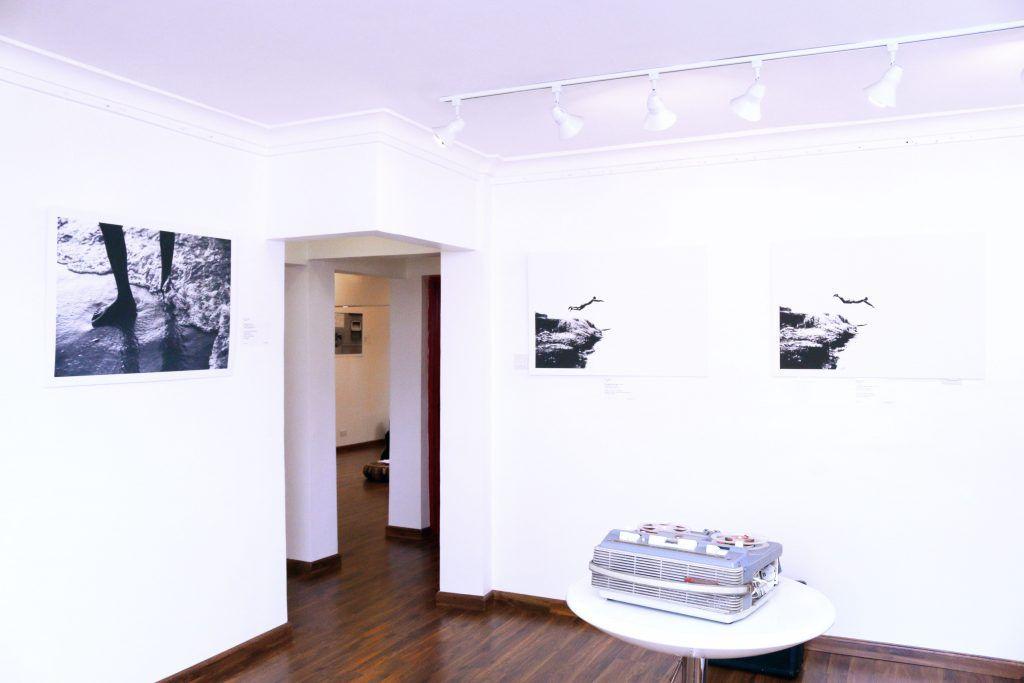 We caught up with the artist to talk influences, inspiration and the journey to Stark The Album. Read the interview and look at pictures from the exhibition below.
What made you decide to have a multi-media exhibition?
It's quite simple really. My music is very lyrical and because of the way it sounds, a lot of people want to listen as opposed to jump around. It was important for me to have the exhibition to kind of tell a story as it would help people to understand the meaning behind my words.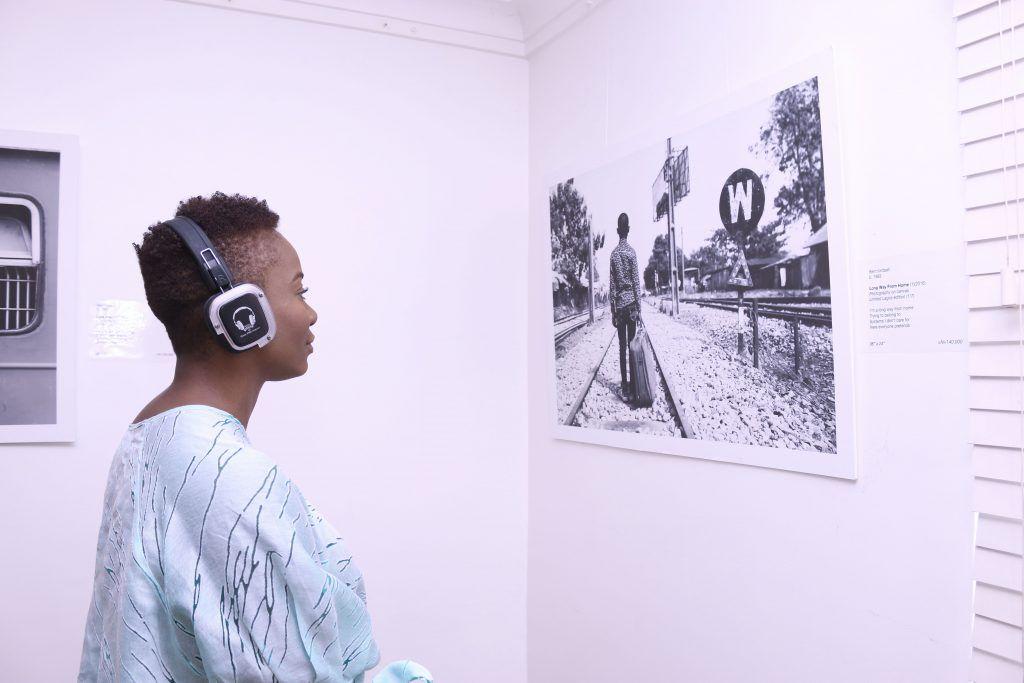 What is the message of The Stark Album?
What I did with this album is make sure I tell stories as they are. So, for instance, in the song called complicated, I spoke about a home that had issues and a child that was being abused. A lot of people who hear the song get uncomfortable so you know we have issues and talking about these things openly was important for me. So many people prefer to hear happy things but the truth is there are alot of sad things gong on and we cannot keep ignoring them. At some point, we would have to have this conversation because change will only come when we start having a conversation. It's uncomfortable but its the truth.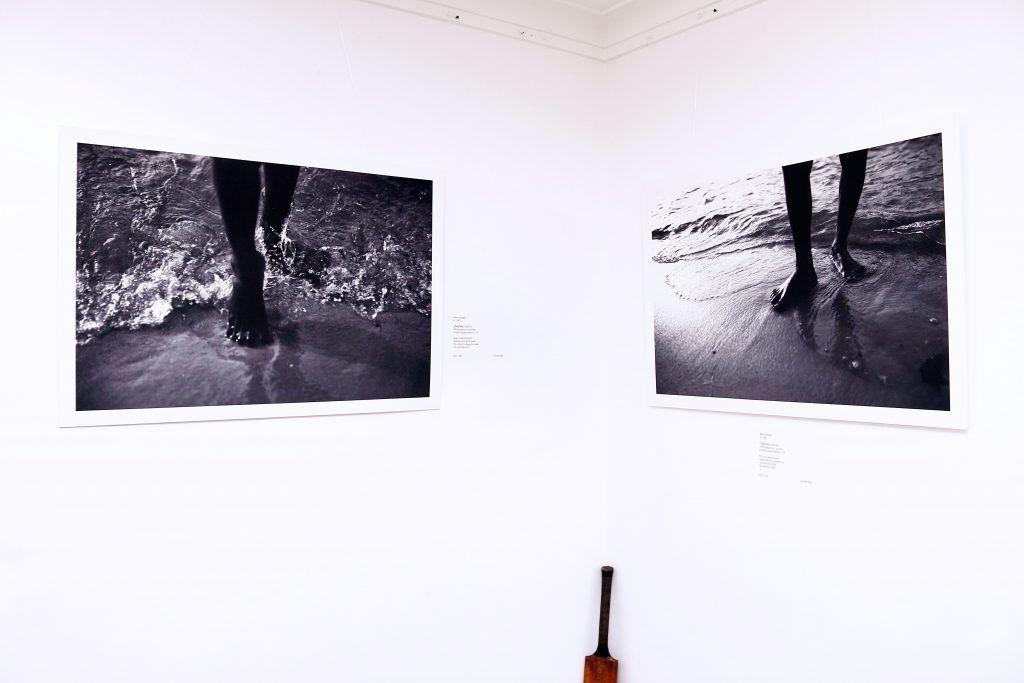 Would you refer to yourself as a conscious artist?
Well its hard like to say conscious because tomorrow I can wake up to sing like a light simple love song. I feel like when people use the word conscious they mean political and talk about things happening in society. I don't want to be strict with what I sing about – all I know is whatever I write has to be real. Everything I've written about on The Stark Album are either things that I've experienced or things I've seen people feel.
How hard was it to really tune into yourself and write this album?
I think as an artist, I naturally exist in this space so it's very easy for me to tune in and allow myself to feel. I only started having issues when I started getting responses from people who thought was I was singing about was too heavy. I remember getting feedback from a guy in a studio in Nashville where I was recording but what he didn't understand that songs like renegade solider is what's happening in my society and it's normal for me.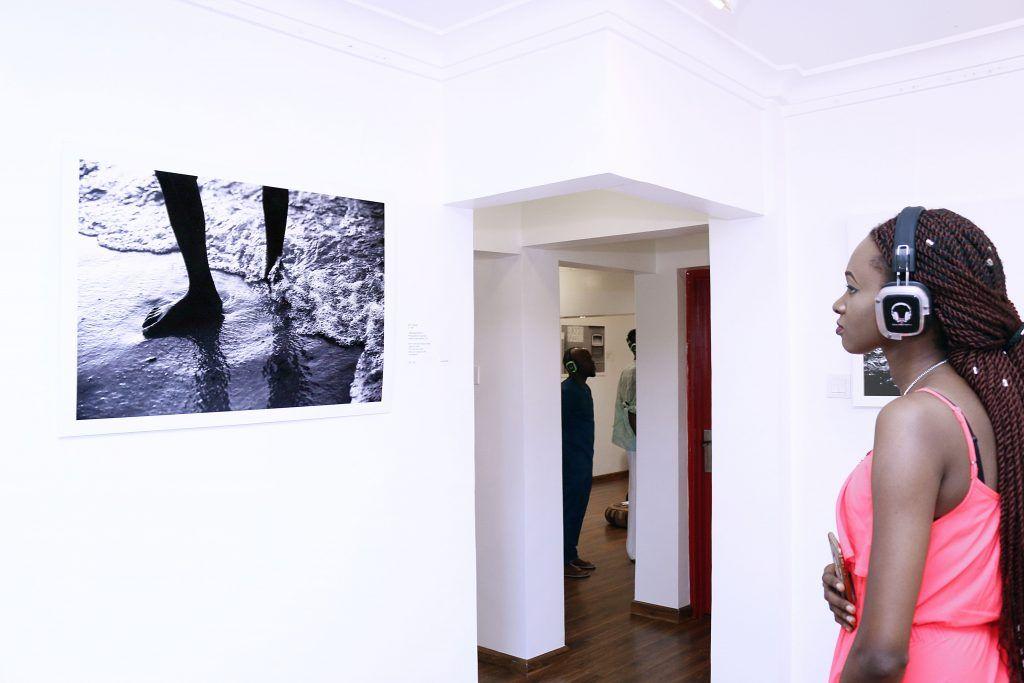 Tell us about the renegade soldier track
Renegade soldier is about Nigeria and about us, about people rising up to reality and rising up to what is right you know so renegade soldier…. to stand up for something. Usually renegade means that somebody is revolting against the right system but in this case our right system has become the wrong one so I'm using renegade in the positive sense.
What is Quirk Theory?
Quirk Theory is my record company. When I put out my EP; Sketch, someone in the industry advised me to make sure I put music out with an imprint so I registered the company. One day, I randomly googled the term Quirk Theory and I found this educationist based in the U.S who had written a book with the same title. In the book, she talks about how kids in high school who were not popular and nerds eventually became the most successful. It resonated with me because that's my story. I was socially awkward, always studying, didn't know how to make people laugh and have conversations in public . You look at the most popular kids in class and you can't find them now. The book sent a really strong message to me and now Quirk Theory has evolved beyond just a record company and I'm working on building it into some sort of collective so it's not just music, but also photography and other forms of artistic expression.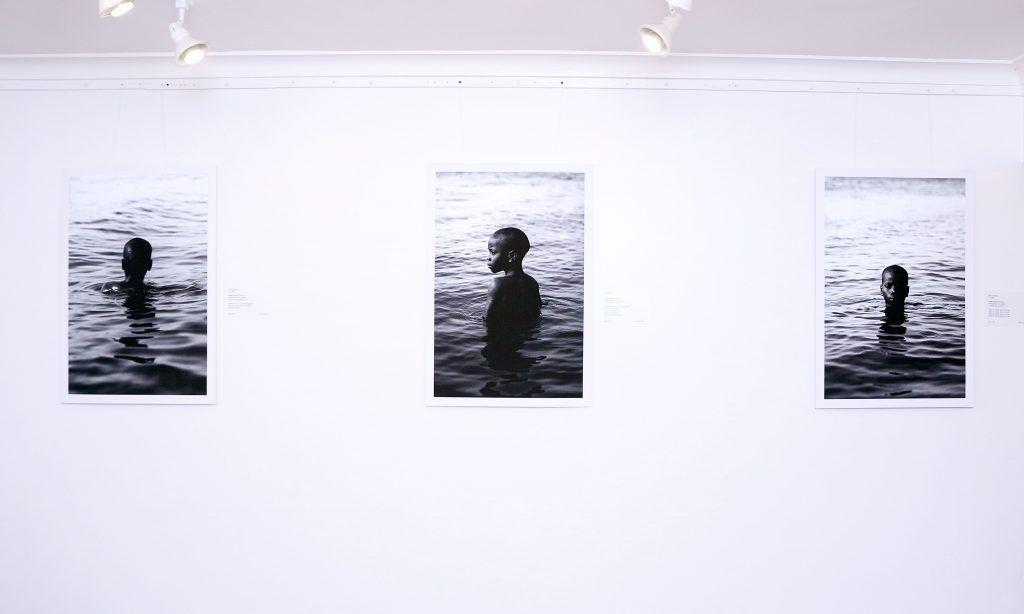 What would you say to Nigerian's who may not identify with your sound

There are a few Nigerians that identify with my sound. The turn out of my exhibition was proof that there is a market for my music. However, the best feedback I've gotten has been outside Nigeria. And if that is where the music takes me too without me having to compromise myself, I'm open to it. I can't force anybody to listen to complicated for instance over a Davido or an Olamide. We all have our lanes.
Tell us about your photography and the images you exhibited to accompany your songs
I sort of stumbled in to photography. I was initially meant to collaborate with a known photographer and have them interpret the music on their own but it didn't work out. I had a camera for about a year but I never thought I was good enough to do it. With the encouragement from friends, I started taking photographs and really took to it. I took these photos a lot of the photos in Benue, where I'm from. The photos of the boys jumping into the river is actually River Benue. I also took some pictures in Makoko… so really between Lagos and Benue.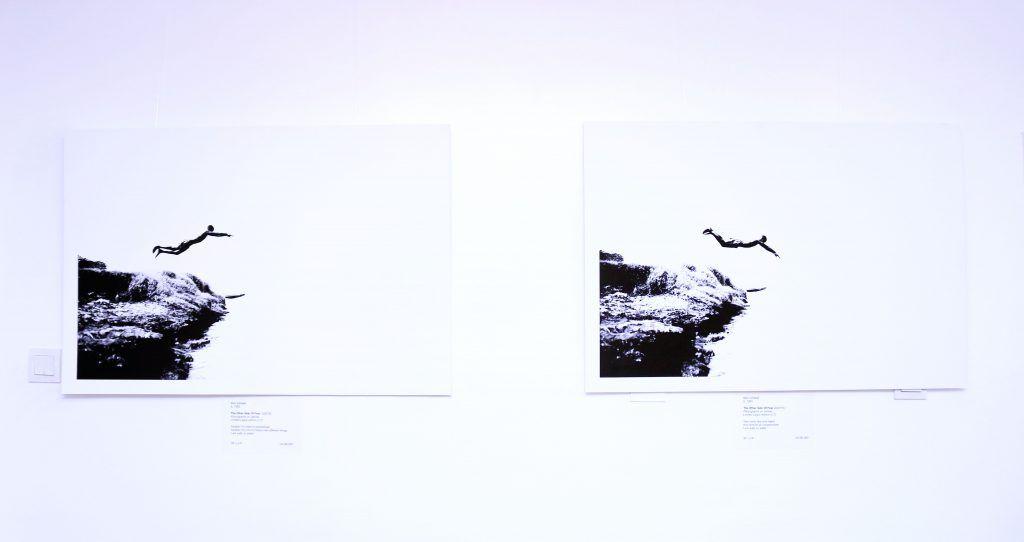 Is there a specific reason why you focus on children?
So the word stark indirectly connotes innocence. Seeing as I bared myself on the album – children represent that lack of complication and simplicity. I feel like if I had used adults it would not have had the same effect. For instance, the image that accompanied 'Complicated' was a child with an older persons hand covering his face. I don't know how I would have communicated the message without using a child.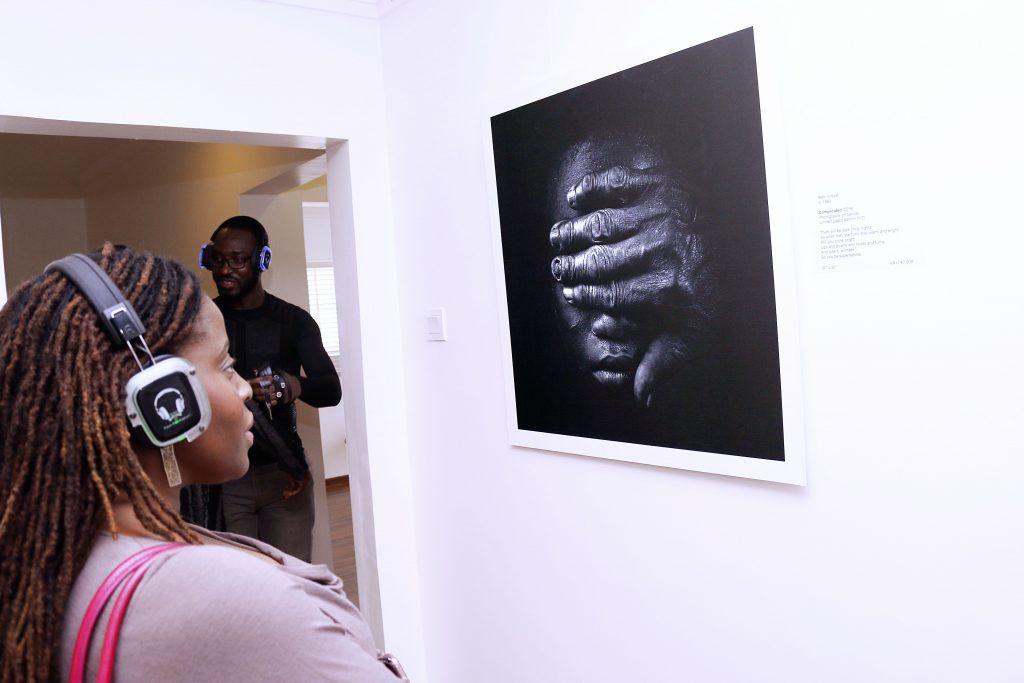 There is something special and intimate about Stark The Album that forces you to listen and hear what the artist is saying. From themes of love, loss, war and abuse – Bemyoda fearlessly sings about heavy issues, whilst having a unique ability to still keep the music. Bemyoda's voice is soft yet powerful, raspy yet light but most of all, incredibly distinct.
[epq-quote align="align-right"]"I've had to answer the same question many times over. What does Stark represent? Why Stark? Is the music bare? Or intense? Or dark? Yes, it is. And no, it isn't. I could've called it The Human Condition, but that name was already taken. Stark is about hope and conflict, about life's twists and turns, renegade men rising to challenge status quo in a failed system, about man's need for God, about war and about growth. Yes, Stark is intense. And spiritual."- Bemyoda[/epq-quote]
To download Stark The Album – click here.
To Keep up with Bemyoda, follow him on IG: @bemyoda