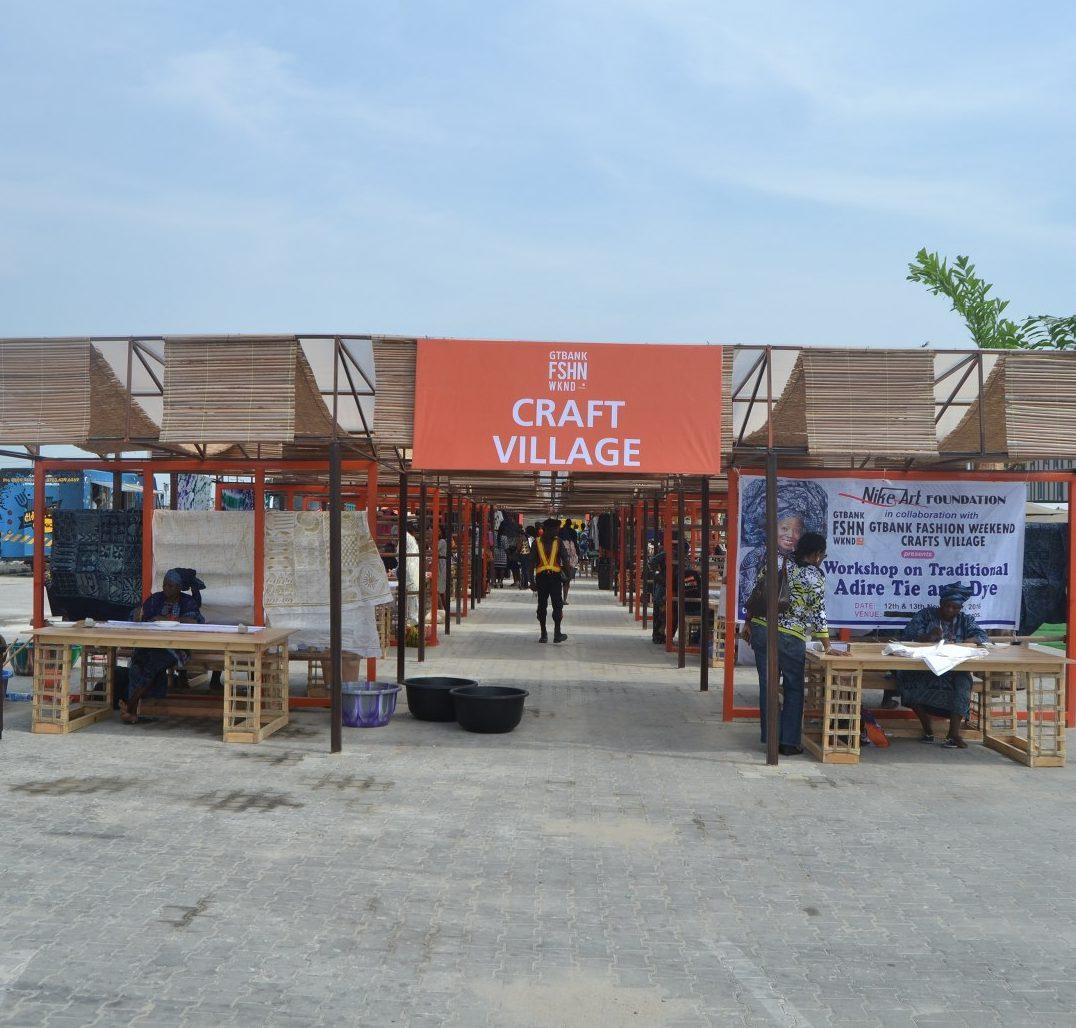 Picture yourself walking through an art gallery and seeing all that goodness come alive right in front of you. This all went down at the  GTBank Fashion Weekend Craft Village which was curated by Nike Davies-Okundaye of Nike Art Gallery. We got to experience techniques first hand like how to do tie and dye, batik and aso oke weaving. The great thing about the crafts village for us was how interactive it was. The artisans let you try your hands on any craft of your choice. Even if you don't have an artistic bone in your body – you really couldn't go wrong with this one. Shoppers browsed and bought from a selection of hats, beads, leather shoes and little cute knickknacks.
Aso oke weaving at its best by Nike Art Gallery weaver. So amazing how she works that machine!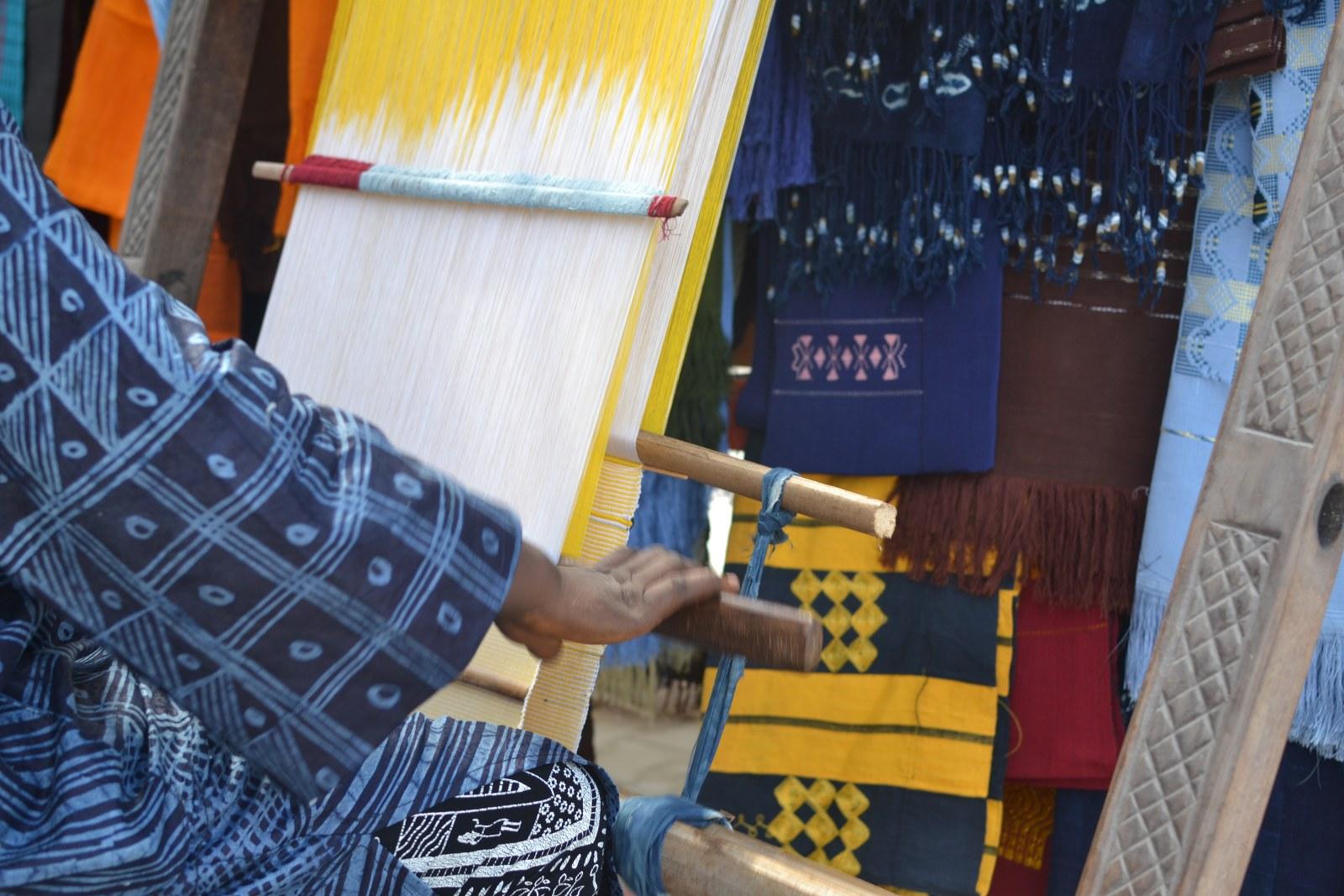 Tie and dye in the making. This requires some serious attention to details I tell you.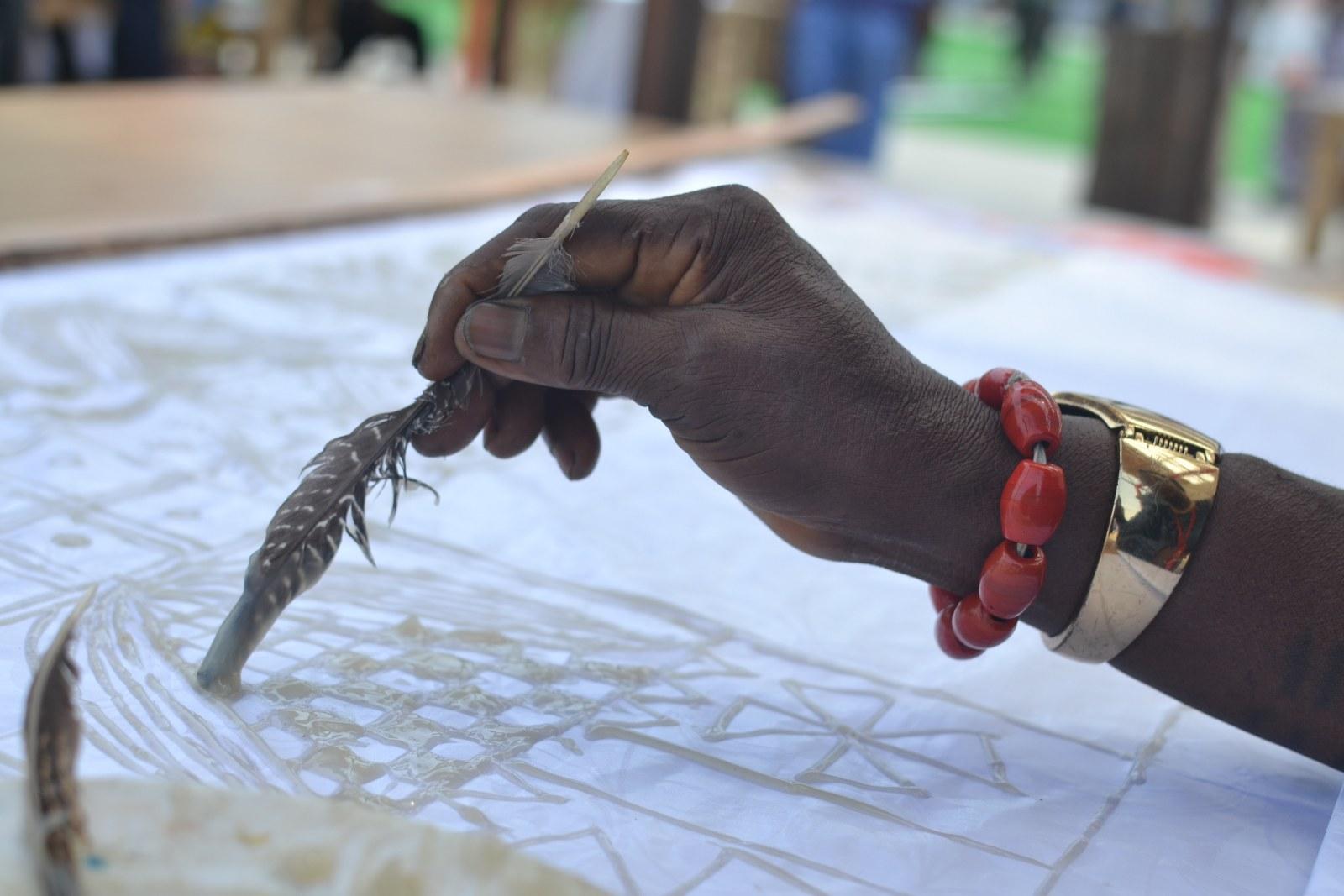 Hat making by Grace's Hats. They make absolutely unique hats and fascinators and you can shop there now!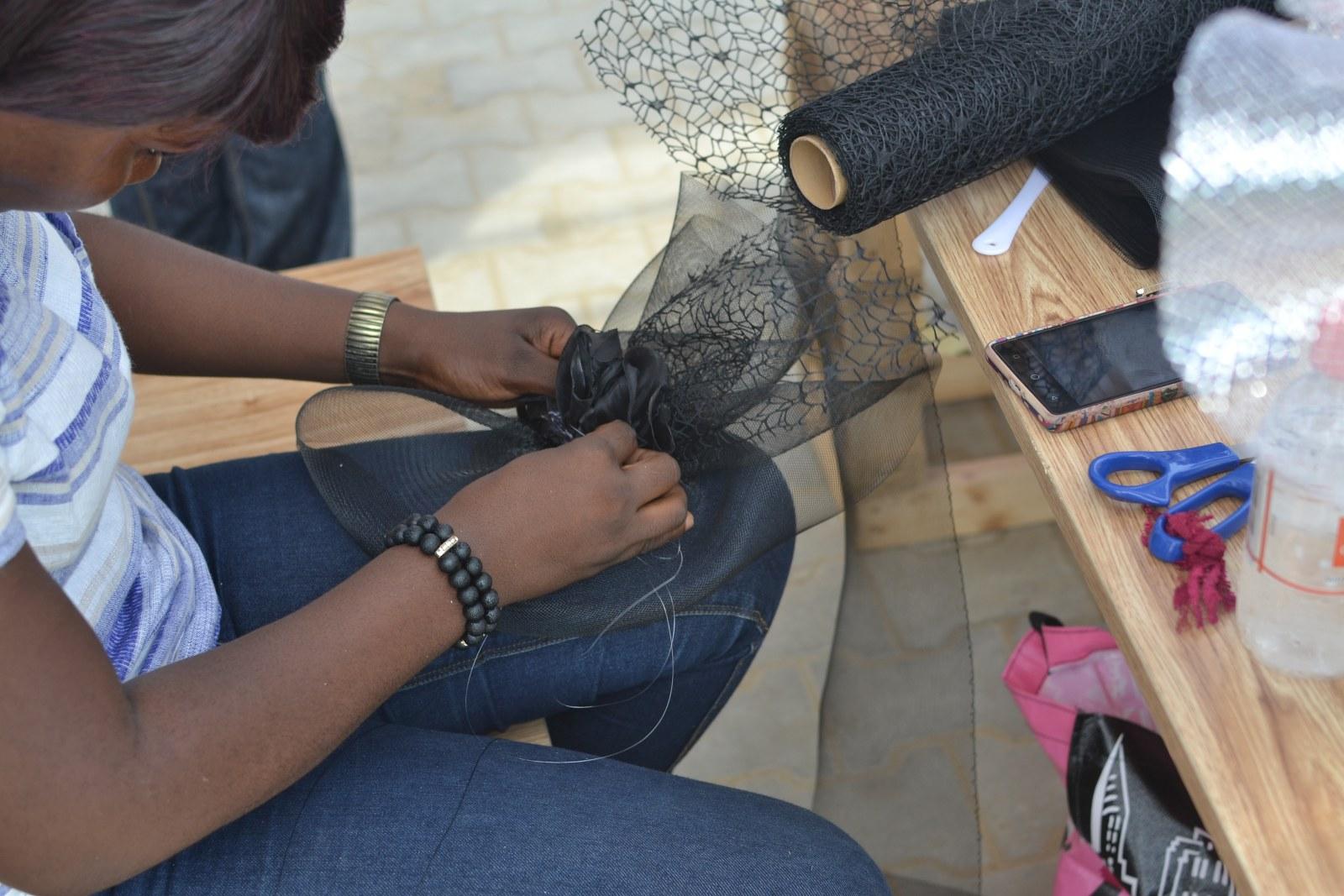 Leather shoes by Debowa Shoes. These guys make use of genuine leather. It's all laid out for you to see.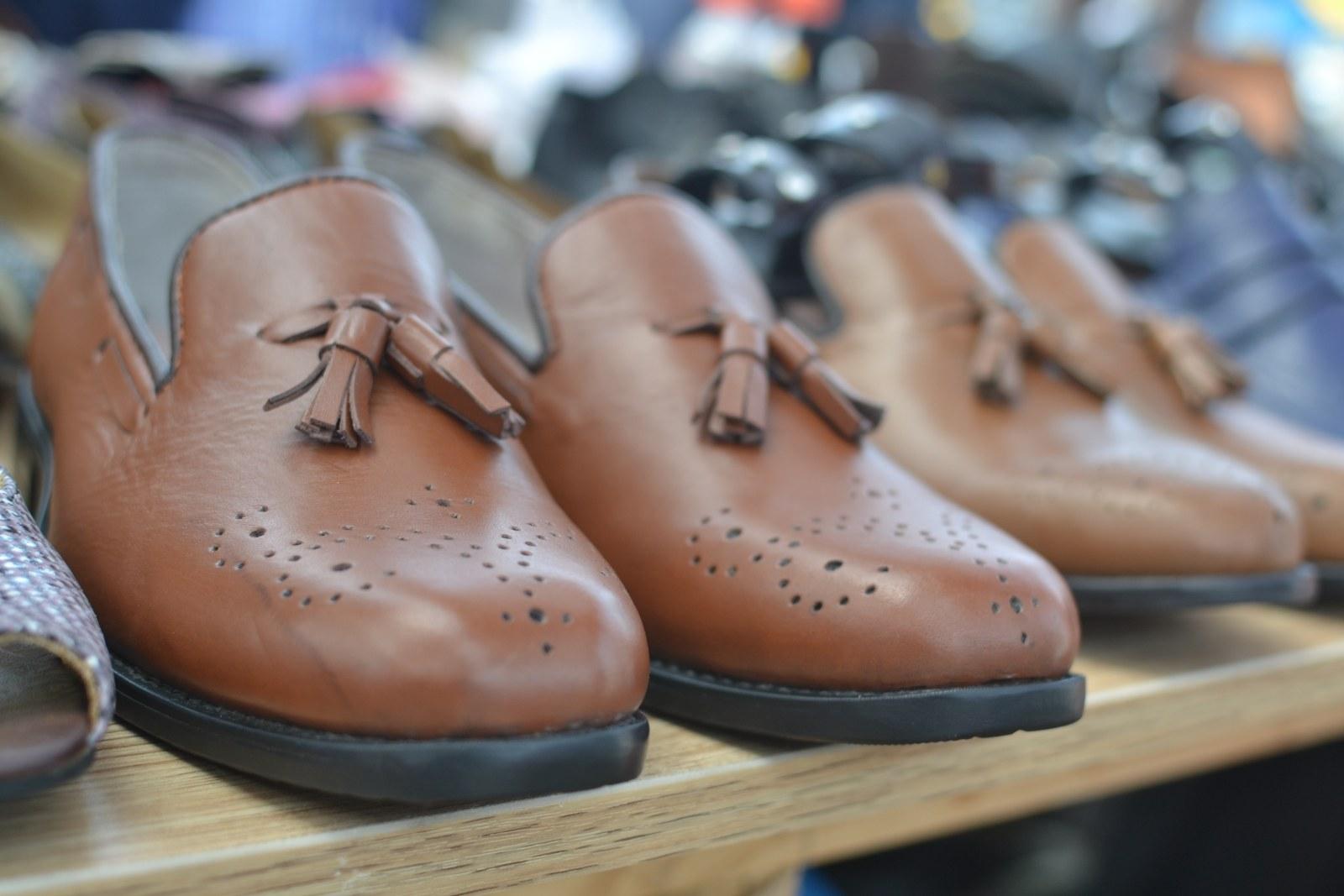 Hand painted shirts by Victor Bassi. What's cooler than having your face hand painted on a shirt?! Dope!