Christmas is almost here and if you are a Lagos resident – you know what that means – party season! There are a slew of events to choose from leading up to the holidays but BarBar is at the top our our social calendar. If you aren't familiar with BarBar, let this weekend be when you get with the groove. It's their one year anniversary and we have partnered with them to give you the ultimate lifestyle experience to kick off the 'Christmas groove'. Here are 10 reasons why you need to join us at Bar Bar this weekend.
Shopping
BarBar is hosting a pop up shop with some of the coolest fashion brands on the block. Maxivive, Tokyo James & King David Shoes, Pop Beach wear, Raya &  The Weave Hat Company.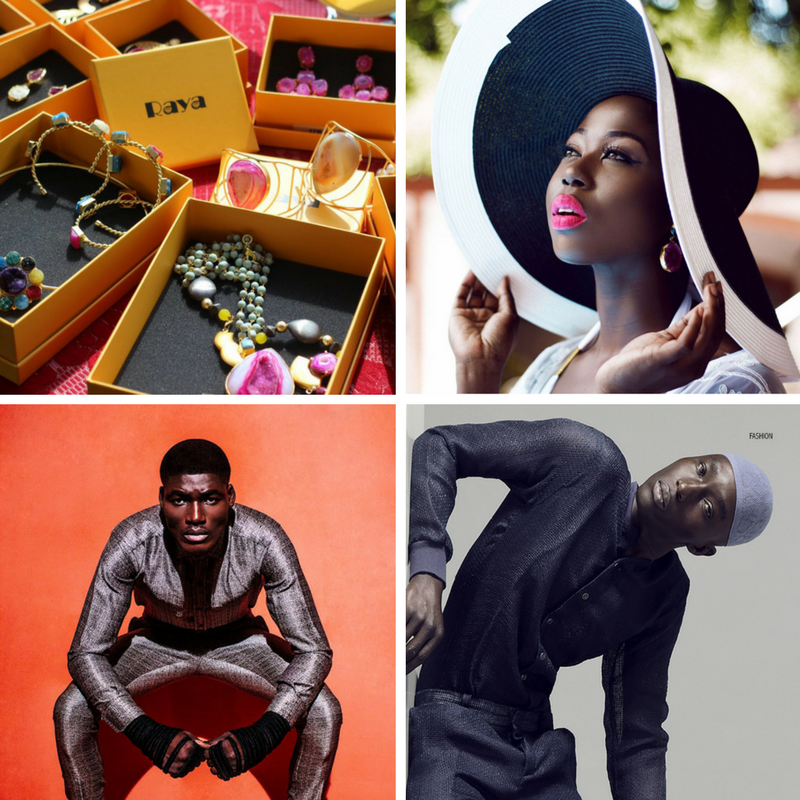 2) Major discounts.
Y'all already know we are the bargain police. On Saturday, BarBar is offering 25% off all treatments and 40% off if you come as a couple. Better go and grab a bae and come through.
3) Food, glorious food
If you don't know – BarBar have the best chicken wings in Lagos. If you would like to dispute this claim, please send us receipts. They are adding some new items to their menu and our tastebuds are already doing a happy dance.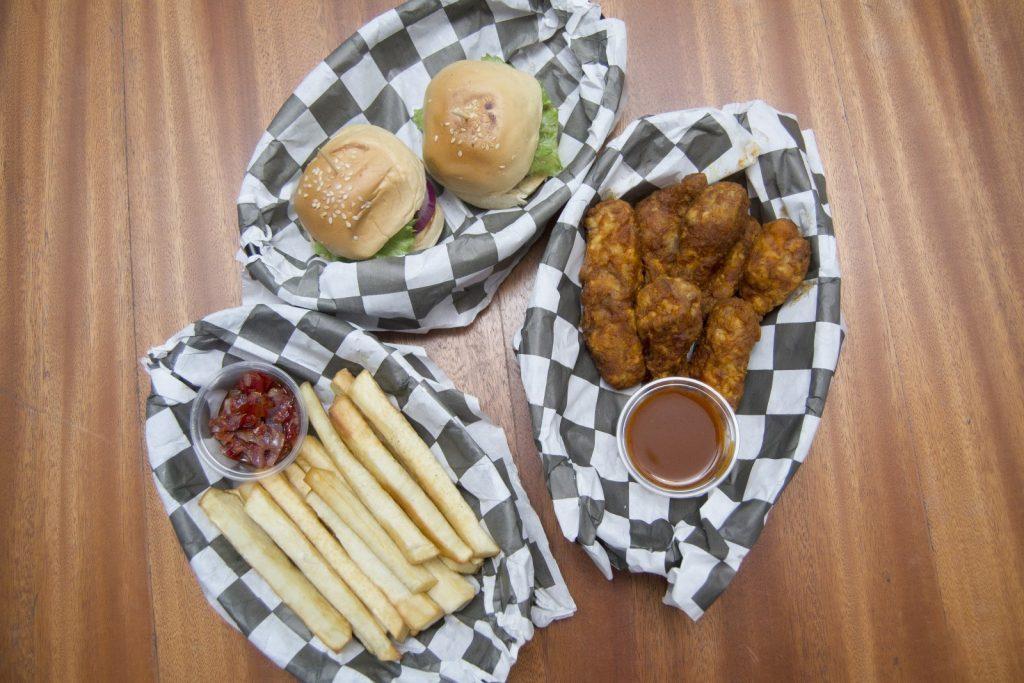 4) They have prepared a musical tour de force
With Poe, DJ Exlusive, DJ Wavos and Jazz for the musical line up – we foresee a lot of dancing. And not just the 'two step' but full on 'shake body' kind of dancing.
5) 1k haircuts
We don't need to explain this one. Get in there.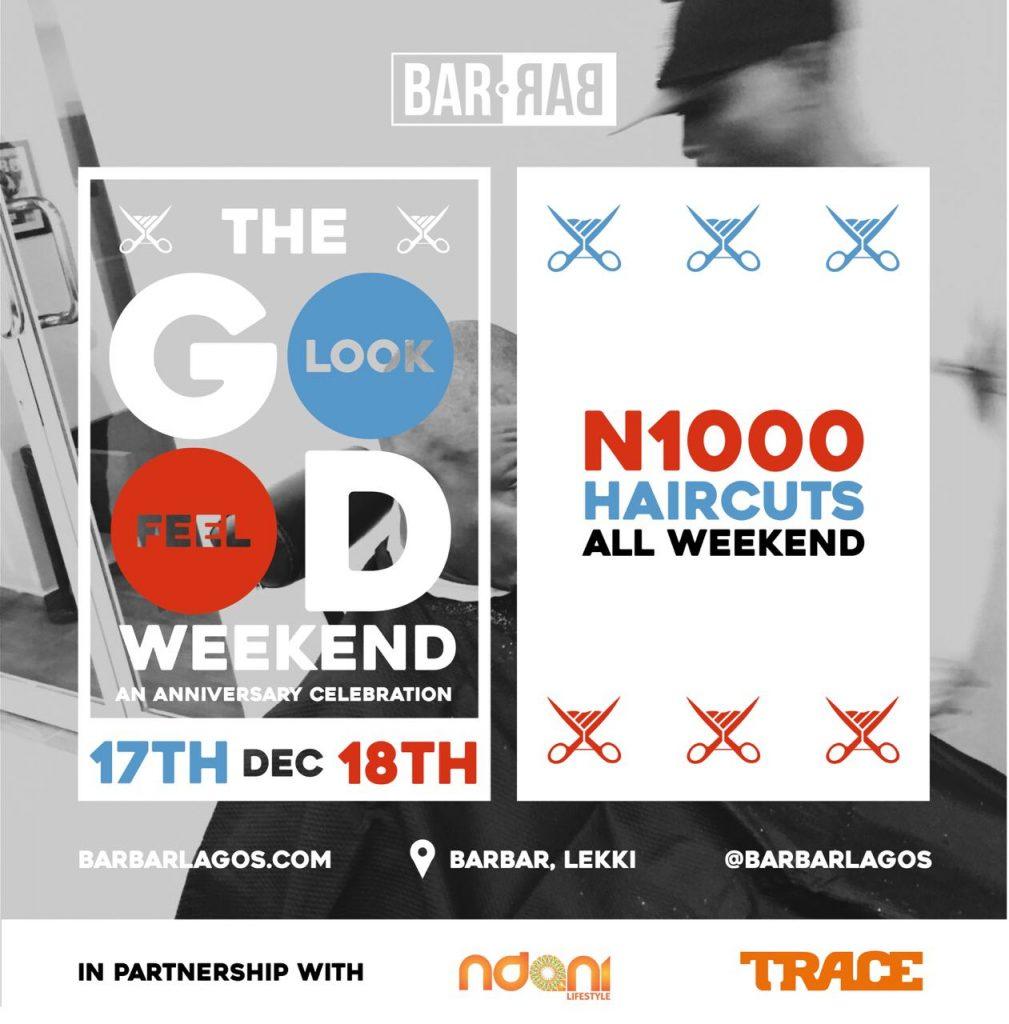 6) The cocktails
If you're familiar with BarBar, you know they have the coolest cocktail names ever. Each cocktail is named after a haircut (genius) and they are all super affordable. Remember, we are the bargain police. Ask the bartender for Mr.T when you visit. He'll have something special waiting for those who seek him out. I pity the fool who doesn't!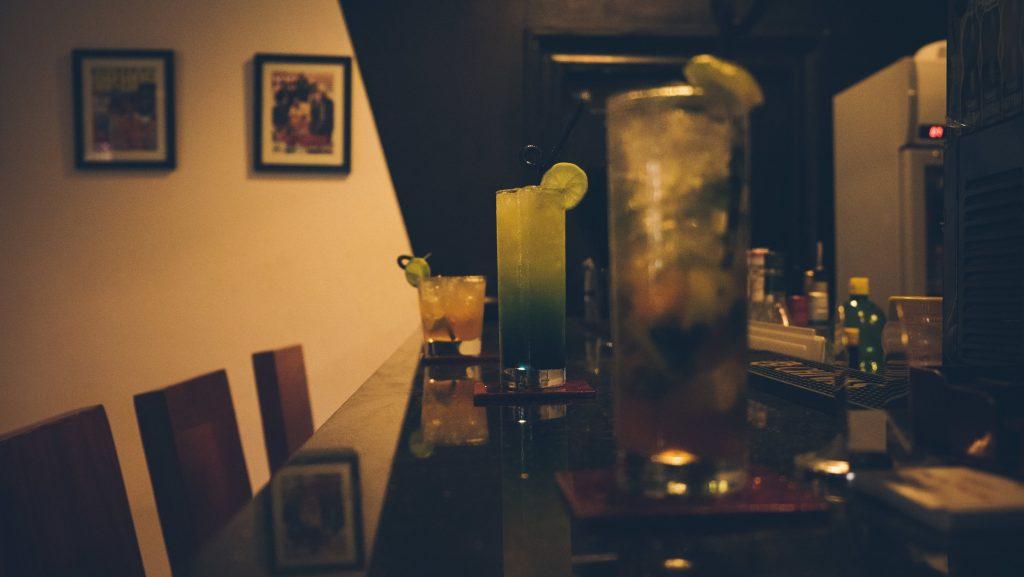 7) Sunday Brunch
What's better than late brunch on a Sunday? Brunch on a Sunday with a badass DJ. Catch Dj exclusive spinning while you enjoy our new breakfast munchies.
8) The whole Ndani Lifestyle team will be there
Yeah, this should be at the top of the list. We would really like to meet all of our readers and put names to all of the faces that have shown us support since we launched so please come, lets eat some good food, drink, dance and be merry.