If you haven't heard about She Leads Africa, you may have been under a rock these past few years. It is a kickass platform created by two girl bosses; Yasmin Belo-Osagie and Afua Osei, who wanted to give adventurous and ambitious African women an online community where female entrepreneurs are given knowledge and support.
In a society where women tend to get the short straw in relation to business, these ladies are closing the gap by giving African women tools they need to succeed.
The SLAY Festival is a celebration of the African woman, innovation, culture, technology, music, art and food. If this in itself isn't a reason you should attend this Saturday – here are 5 more.
1. Amazing Networking Opportunities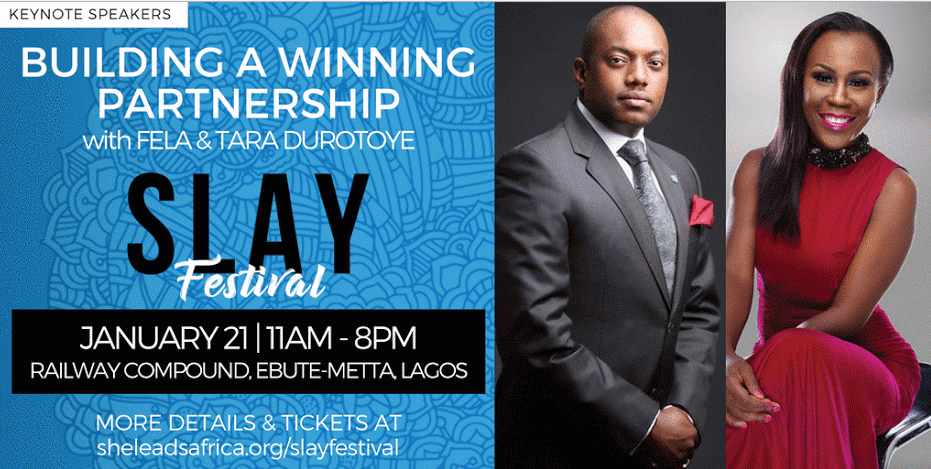 This isn't the festival you stick with your friends and take selfies. By all means, take selfies and come with your friends but also come with your eye on the bigger picture. Making solid connections by networking at an event like this may just be the break you have been looking for. Don't take it for granted.
From learning how to build your brand from Smart Money Woman author and Host of NdaniTV's Analyse This  Arese Ugwu and Toke Makinwa, to learning how to secure contracts through contacts to hearing how to build a winning partnership from Fela and Tara Durotoye who, btw, are #couplegoals. The festival definitely has some amazing opportunities for you.
2. Food, glorious, food and a host of vendors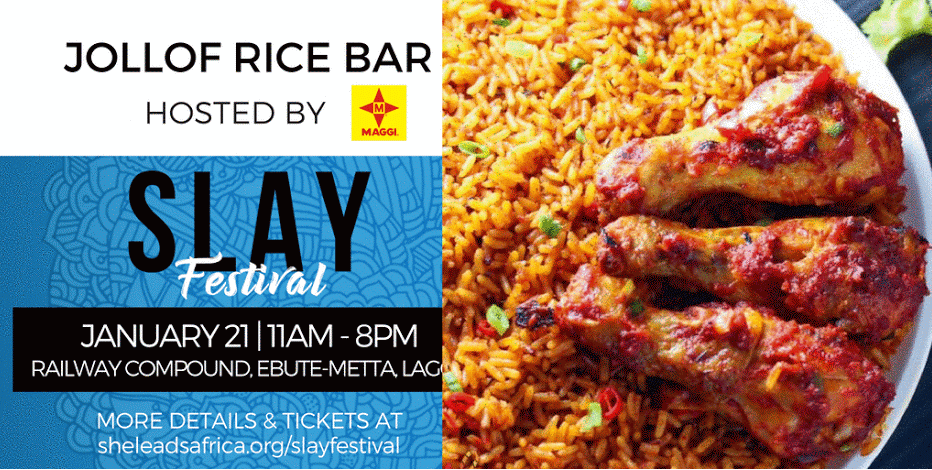 Can we just say that if the only highlight of the entire event was a jollof rice bar – we may still advocate for this event. Jollof rice festival anyone? Aside from the Maggi Jollof rice bar, there are a number of other food vendors, tech vendors (find us at the virtual reality stand), beauty vendors – literally everything you could possibly want, SLAY has thought of it all.
3. The venue is really, really cool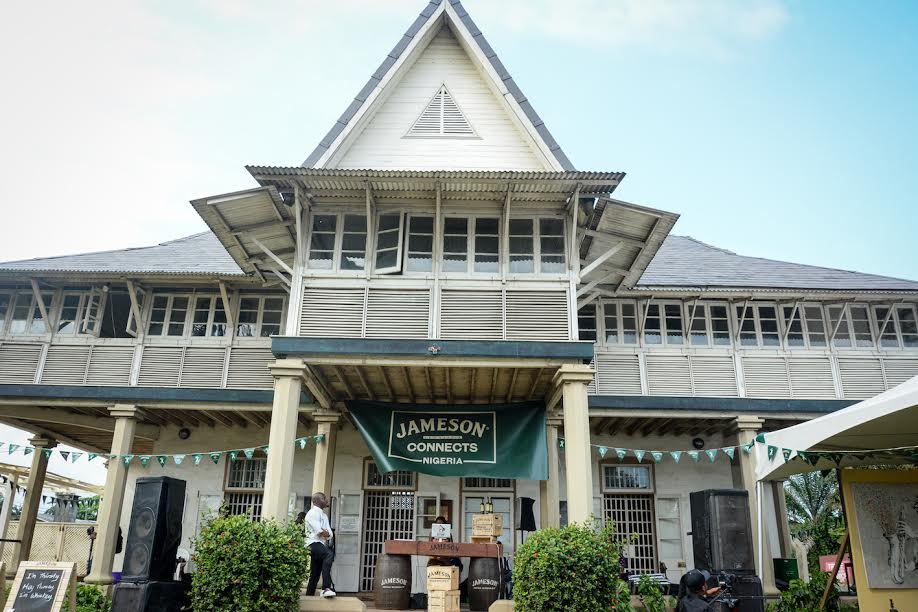 Remember the Jamesons Connect event held at the Railway compound last year? That was pretty lit with great spots for the perfect picture, SLAY pretty much promises that "In all of your photos, you will be glowing like a glitter dipped unicorn that just got struck by lightning. Hashtag #blessed." If that isn't enough of a guarantee we don't know what is.
4. Guys are invited too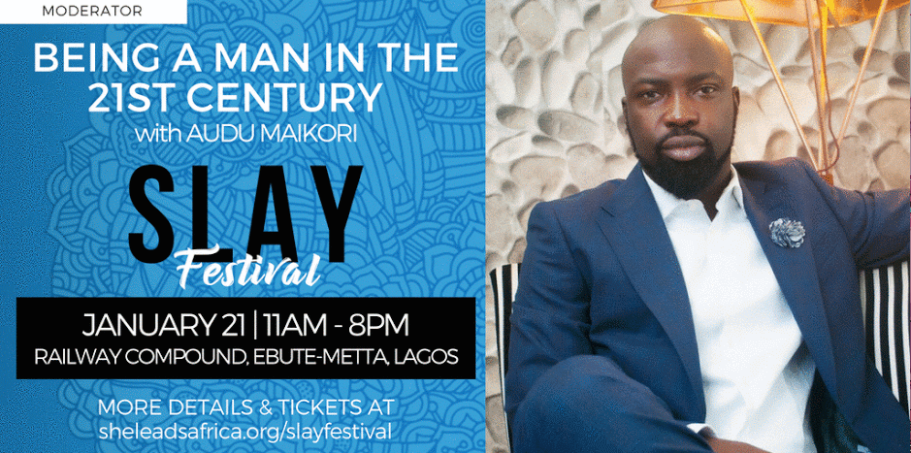 We're all for girl power here but we're also part of the beard gang supporters so this makes us really happy. Just because it's a celebration of the African woman it doesn't mean the guys can't also join in on the fun, there are a ton of things happening at SLAY that are also for the man dem.
5. The Ndani LS team will be there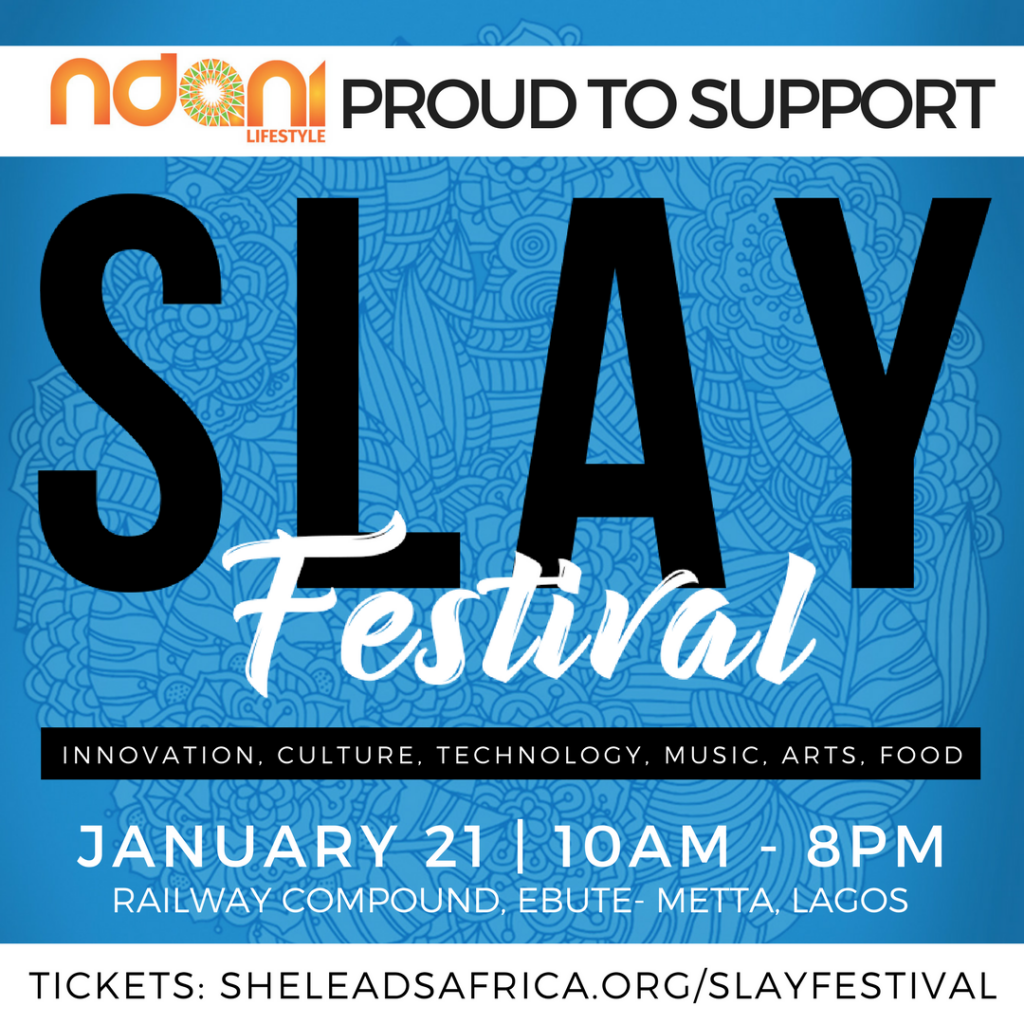 The whole NdaniLS team will be there so make sure you come say hello. We'll also be looking out for the best festival style so make sure you came to slay. Pun, very much intended because we're awesome like that.