It is no secret that Africa has influenced the world for many many generations. But in 2o16, we saw something more powerful than influence, we saw a plethora of collaborations between Internationals and Africans. Collaborations are important because it is a true representation of our ideas, culture and the impact brands and countries alike can have when they work together. Here are 5 of the dopest collaborations between International brands and Africans.
Ardmore x Hermès
Earlier this year, fashion power house, Hermes commissioned  South African artist; Sydney Nyabeze of Ardmore to design their signature silk scarves. The designs reflected the work of an African art collective of Zulu and Sotho potters based in KwaZulu-Natal, South Africa. Ardmore, which was established in 1984 is known for their exotic ceramic pieces and is highly sought after by collectors, globally. This isn't the first time Hermès has incorporated African designs into their print and it's great to see them take the steps to get original designs straight from the elephant's mouth. Pun intended.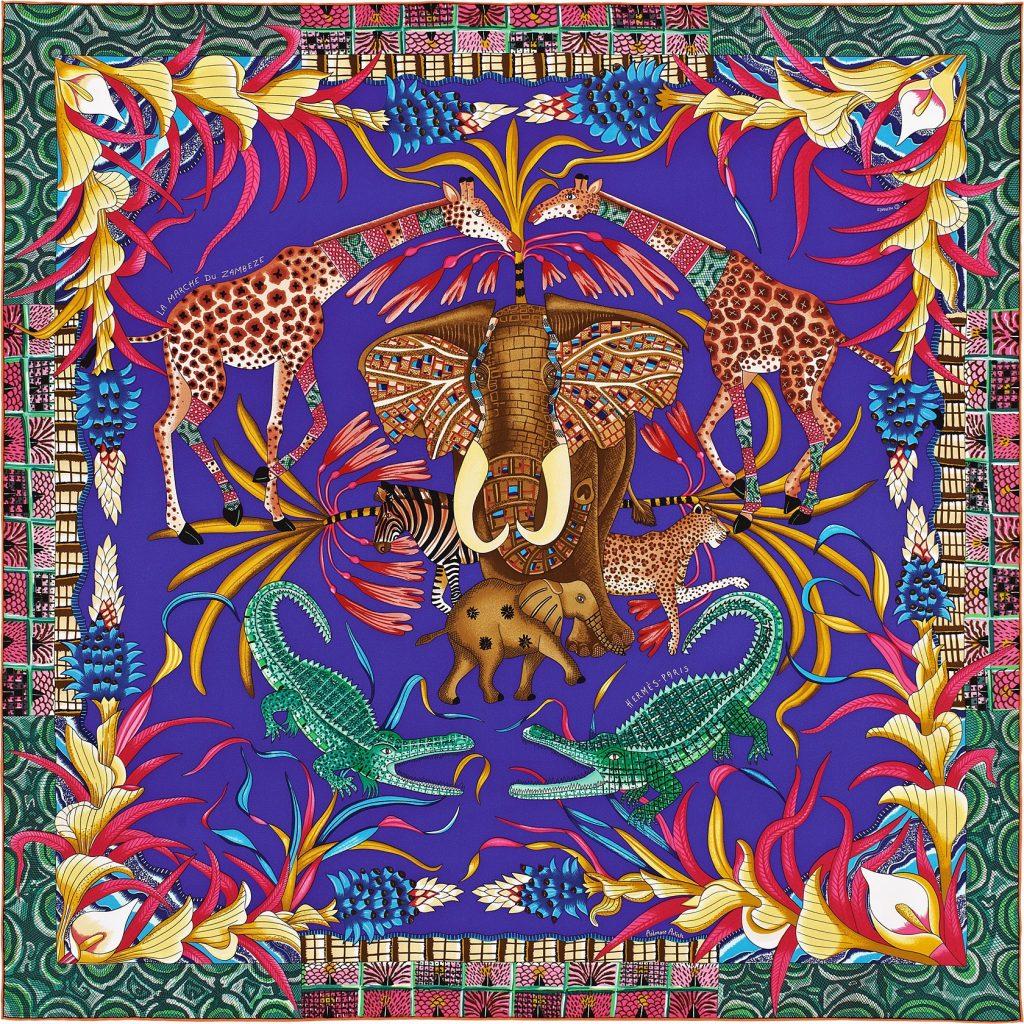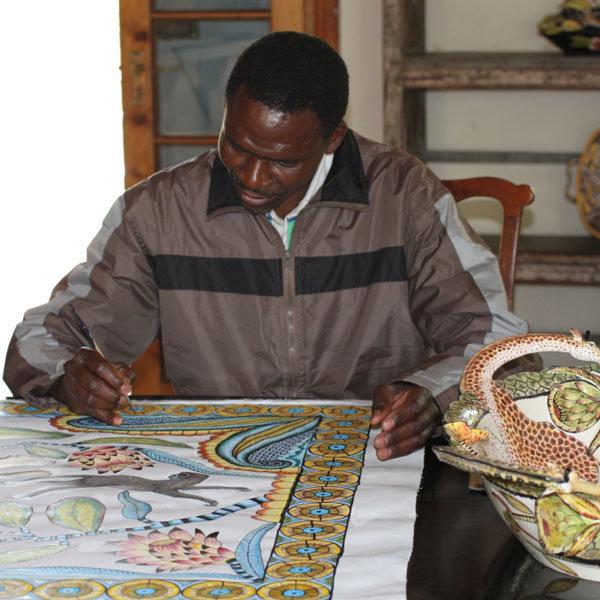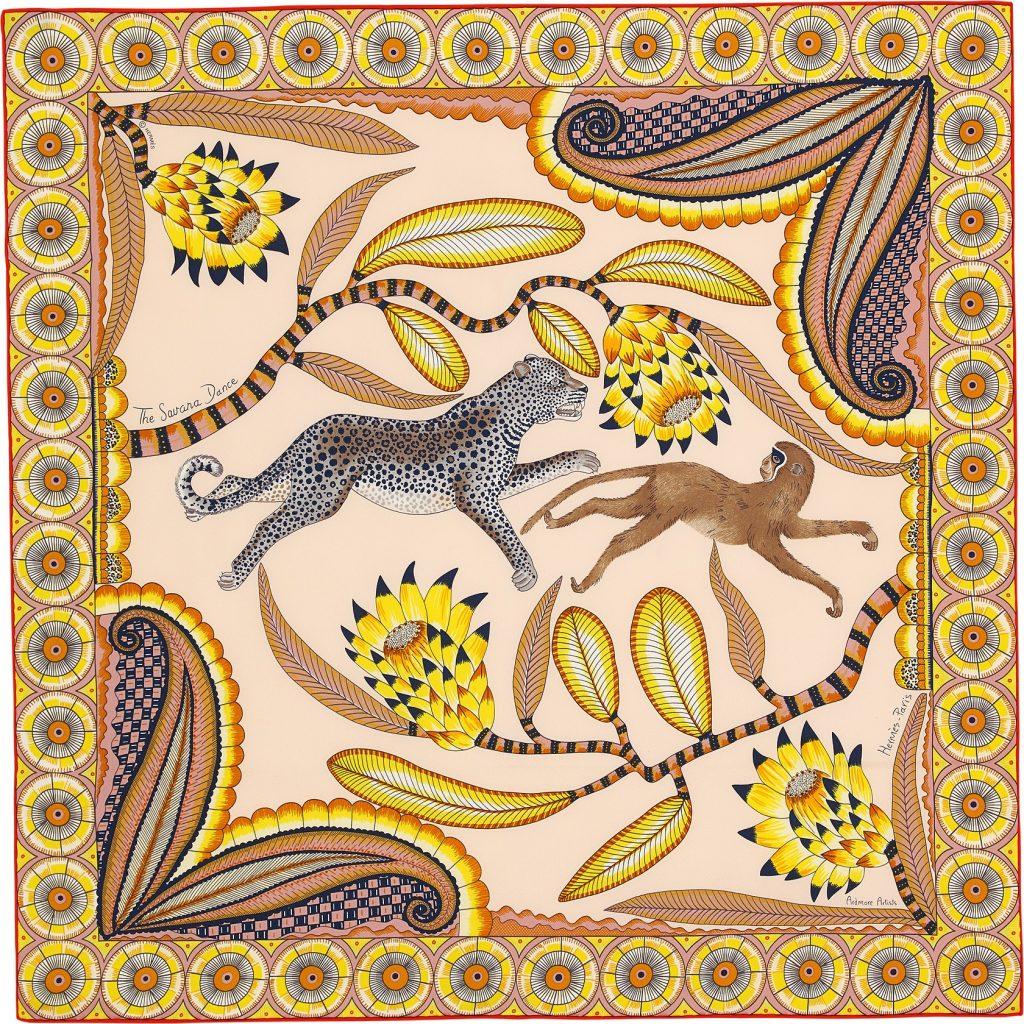 2. Laolu Senbanjo x Nike 
The American sportswear company, Nike, selected Nigerian visual artist and musician, Laolu Senbanjo as a 'Master of Air' earlier this year. The artist who has coined the 'Afromysterics' style of art – draws from African themes and African traditions. He created the art-inspired Air Max at the Air Max Con 2016 which has to be one of the coolest collaborations to date. Laolu has since then collaborated with International superstar, Beyonce with his iconic Yoruba art paint which was featured in Beyonce's visuals for Lemonade.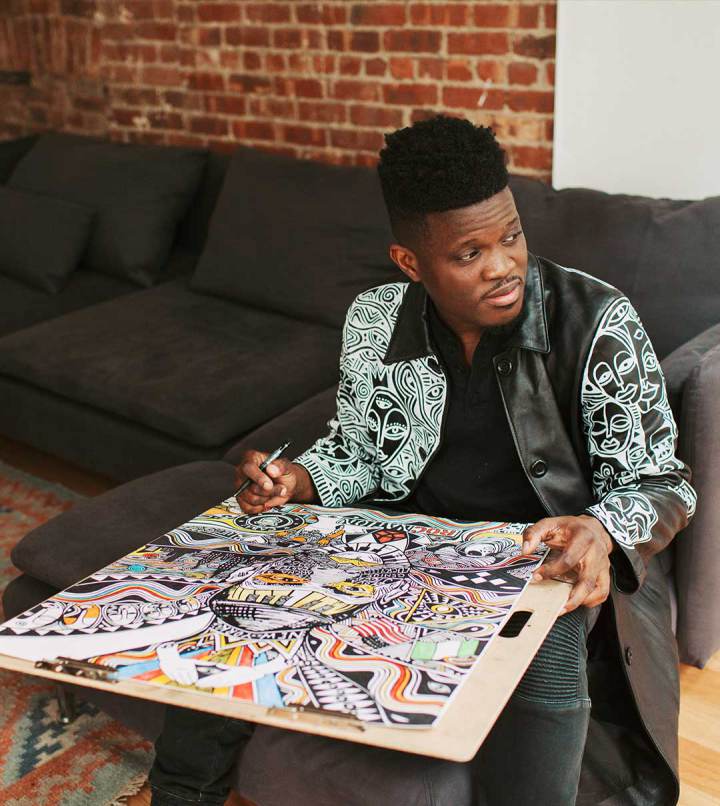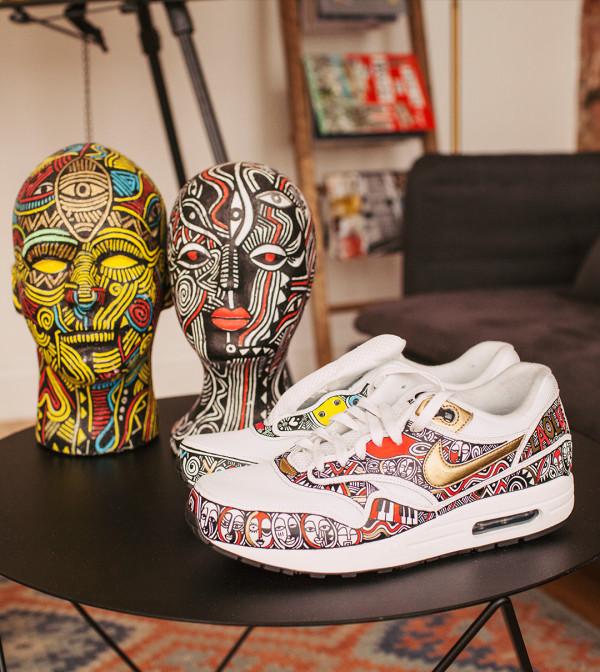 3. Wizkid x Drake
Between Drake hopping on Wizkid's iconic 'Ojuelegba' track and Wizkid featuring on arguably the hottest track of the year; 'One Dance' – 2016 was arguably the year of Afro-beats. Wizkid became the first African artist to premier on the top of the Billboard charts and we foresee even more collaborations between Wizkid and other International superstars in the future.
4. Vivienne Westwood x Ethical Fashion Initiative
The Ethical Fashion Initiative is an organization that supports Africa's rising generation of fashion designers, encouraging them to forge sustainable creative collaborations with local artisans. Vivienne Westwood became one of the the Initiatives first partners when she developed her "Handmade with love" collection. All the styles were created using recycled canvas, unused leather off-cuts and recycled brass and produced in Nairobi's biggest slum – Kibera.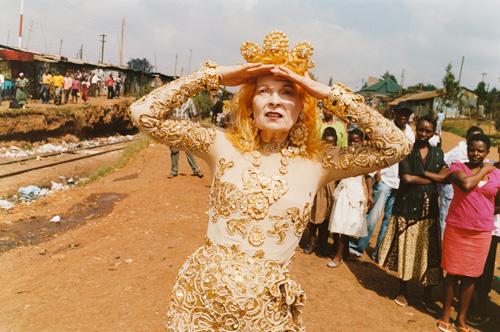 5.  Yinka Shonibare x British Council & GTBank
British Council and Guaranty Trust Bank recently collaborated with world renowned Nigerian artist, Yinka Shonibare to bring his iconic wind sculpture back home. The sculpture, which is the sixth of his series – captures a moment in time where wind passes through his signature Dutch wax batik fabrics, before being rendered into six metre high fiberglass sculpture, mirrored in the patterns which replicate 'African' fabrics. The sculpture will be on display at the Ndubuisi Kanu Park in Ikeja till January 2016.