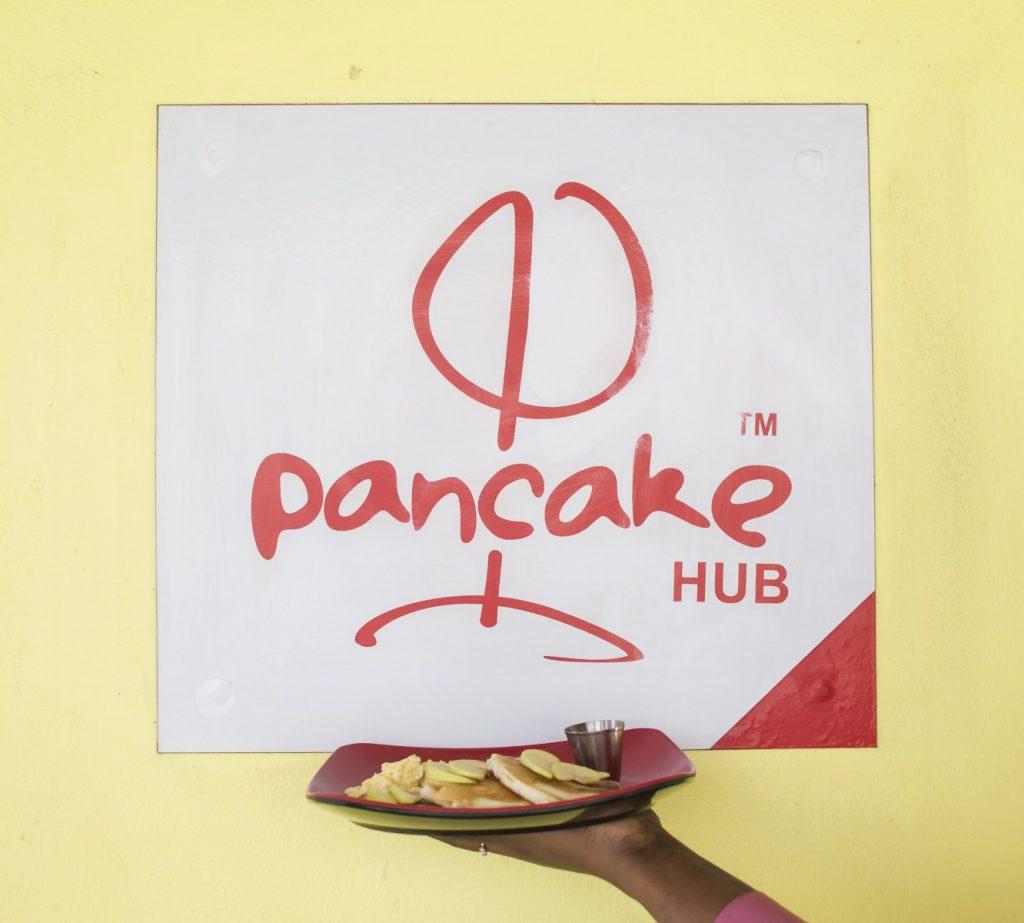 Pancakes and the weekend go hand in hand. It's like pancakes are the treat you get for surviving the week. You made it, now drizzle on that syrup and make life feel great again.
It isn't the weekend yet but we're almost there and I woke up with pancakes on my mind. But not just any pancake. A fluffy, light, yummy pancake, made perfectly round, just the way it looks on the Aunty Jemima box (which never looks like that in real life).
On the quest to find the perfect pancake, we came across The Pancake Hub on Instagram. The pictures on their page looked like they were from I-hop or some American diner that's been making pancakes for 50 years. Long story shot, we were suspicious. Are these reposted, cropped out images? Could it be that there is a place in Lagos solely dedicated to pancakes? So many questions that Instagram could never answer – so Yaba was on my hit list.
The Pancake Hub is a very small outdoor restaurant. It is nothing fancy with red and white checkered table cloth covering plastic tables and simple seating. However, there is a certain charm to the place – between the husband and wife owners making sure everyone is comfortable to kids playing in the compound and the sweet smell of pancakes in the air.
It's the perfect place to spend an easy Saturday or Sunday morning.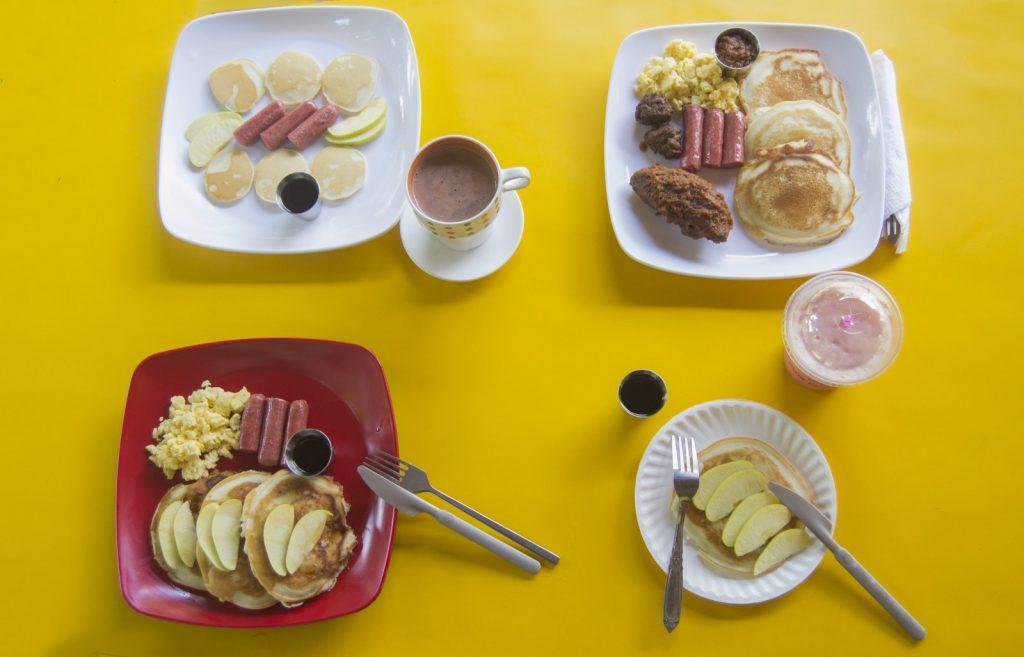 The pancakes are also as great as they look. They are made from scratch (no Aunty Jemima box mixes over here) and they have a really impressive menu. From banana to blueberry to chocolate chip – they have it all. The pancakes are thick and fluffy and light and are not too sweet and not too plain. Literally, quite perfect. They also cater to a variety of taste buds – so if you come with your father or husband who is quite 'Nigerian' and likes local food – they serve some pancakes with spicy stewed chicken to appeal to a different palette. They also have the cutest kid options you have ever seen – little mini pancakes with apple slices. that will make you want to be a kid again.
Check out more of the food below. Warning: May cause severe hunger.
[slideshow_deploy id='4273′]
---
Ndani Lifestyle Photography by Olupitan Olusanya 
The Pancake Hub is located at No 17 Jibowu Street, Yaba.