If you have a Nigerian passport, you already know there are not many places you can visit without going through the dreaded visa application process. The process in itself is a deterrent, with most people giving up the idea of travel in its entirety, just to avoid it. However, despite the restrictions many countries have put on our beloved green passports – there are quite a few beautiful destinations that do not require visas from Nigerians. So get out your calendars are start planning your next trip to one of these amazing, Nigerian passport friendly countries.
Seychelles 
Seychelles has been the top of honeymooners lists for years. Between the turquoise blue waters and canyon like terrain, this island is the perfect getaway for couples who want to experience paradise. From luxury resorts, to slick restaurants and idyllic spas – Seychelles is the most perfect island getaway.
Travel time: Lagos to Seychelles: 7 hrs, 53 minutes.
2) Maldives 
You've probably seen dreamy images of floating hotels on the clearest water that looks simply too good to be true. Well, the price tag attached usually brings you right back to reality. However, if you have deep pockets to swim with the dolphins, we suggest you choose the Maldives. Spend your days cozied up in one of the luxury villas or snorkeling the perfect waters – Maldives is perfect for tourists who love the water.
Travel time: Lagos to Maldives: 10hrs, 10 mins.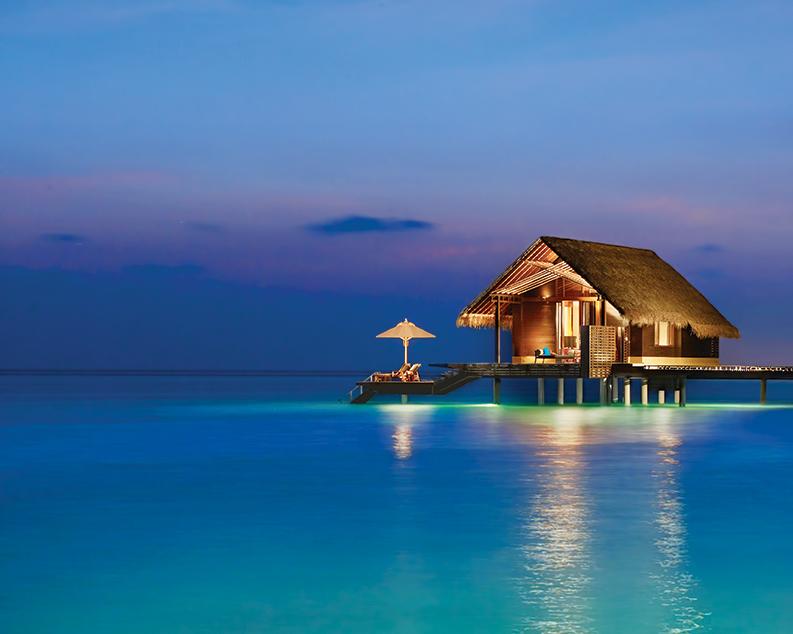 3) Senegal
You don't have to leave Africa to go to paradise. Tourists around the world flock to Dakar, Sengeal's capital to enjoy picturesque sunsets, white sand beaches, beach front restaurants and bars, and vibrant, colorful markets filled with art and hand made goods.
Travel time: Lagos to Senegal: 5 hours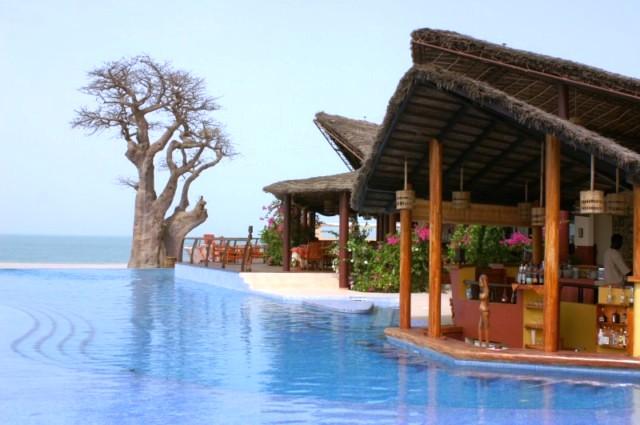 4) Comoros Islands 
Situated in the South East Coast; between Mozambique and Madagascar is this beautiful island in the middle of nowhere the Indian Ocean. If you truly want to get away from it all, and we mean – all – then this island is for you. The Island boasts a rich Swahili culture with a devout Islam population. Prepare to drink lots of tea, swim in the clearest of waters and forget the world in this charming Arabic paradise.
Travel time: Lagos to Comoros Islands: 22 hours.
5) Fiji Island
Dubbed the friendliest place in the world – Fiji is a ball of fun. From helicopter tours over the Manmanuca islands (made famous by Tom Hank's Castaway) to fire walking, hiking at Fiji's very own garden of Eden, to open air souvenir markets – the rich culture of this place presents you with daily luxurious activities to get you in total vacay mode.
Travel time: Lagos to Fiji Island: 13 hours
6) Barbados 
Get all the R & R you need from this legendary Caribbean island. For the food loving tourists, Bajan food is a culinary delight. Known for their fresh fish dishes – if you are a seafood lover, then this should be your next vacay spot. Be prepared to drink alot of rum, because everyone on this island drinks it. Warm weather, picturesque beaches, good food, lots of rum and energetic and friendly people – what more do you need?
Travel time: Lagos to Barbados: 9 hrs, 38 mins.
7) Zanzibar 
Flanked by coral beaches, luxury restaurants, bars and full moon parties – Zanzibar is an ideal location for honeymooners who still are looking for an African and Western experience. Wander around the idyllic cobbled streets or relax on their palm fringed beaches – Zanzibar is the best of both worlds.
Travel time: Lagos to Zanzibar:  7 hours, 40 mins
8) Mauritius 
This tropical island is adorned by luxury hotels, restaurants, bars, shops and attractions that will leave you spoilt for choice. Feed your eyes with their beautiful Indian temples, picturesque colonial houses and romantic botanical gardens for your ultimate travel experience. The great thing about Mauritius is how affordable it is. Live in the lap of luxury for a fraction of what you would pay by going to the Maldives.
Travel time: Lagos to Mauritius: 8hrs, 25mins
9) Kenya 
Kenya has been dubbed East Africa's favorite safari destination by wild life lovers all over the world. Kenya has stepped up their tourist game by providing luxury safari lodges where you can literally get the best of both worlds just by stepping onto your balcony. Enjoy close encounters with nature, unbelievable scenery and a vibrant culture that will completely immerse you and make you never want to leave.
Travel time: Lagos to Kenya: 5hrs, 14 mins
10) Dominican Republic
Stunning mountain scenery, beautiful architecture, mangrove lagoons and dreamy waterfalls are just some of the things this Caribbean Island has to offer. This holiday is great for the adventure seekers – with fun activities like cave seeking, zip lining, snorkeling and a slew of other water sports – the only thing keeping you from the Dominican Republic, is you.
Travel time: Lagos to Dominican Republic: 12hours, 6 mins.